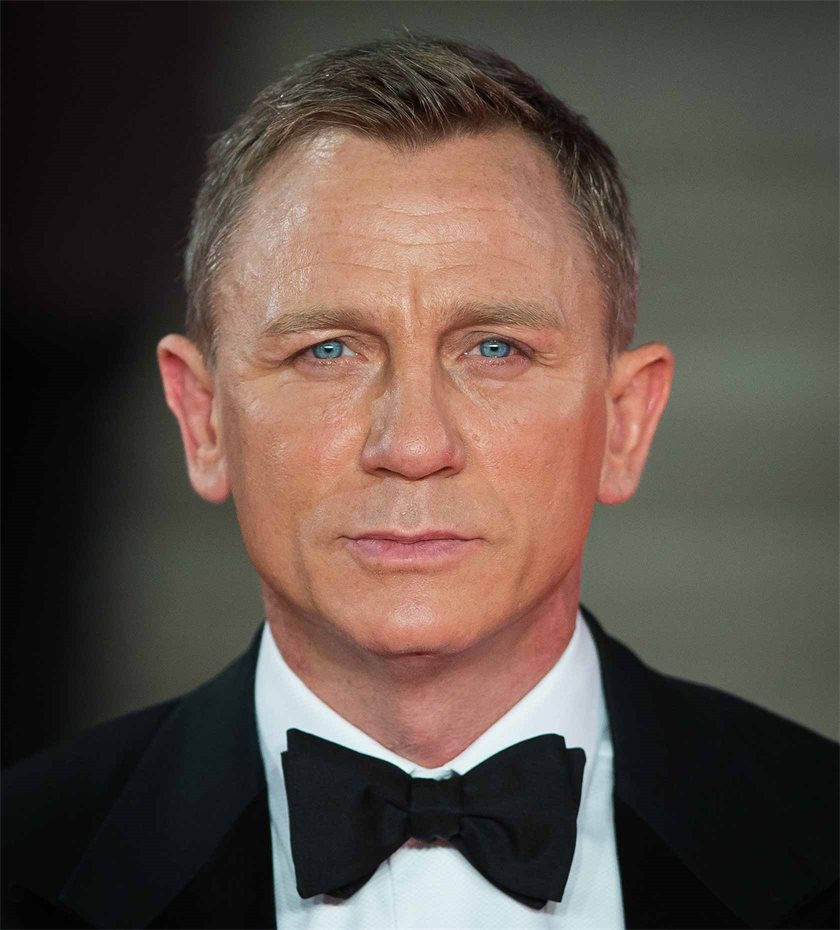 You most definitely remember the torture scene from Casino Royale, where Mads Mikkelsen, playing Le Cifre, inflicts violence upon a naked James Bond's noble parts using a thick piece of rope from below a chair. A scene that made men of all ages take in a sharp breath and cross their legs in the dark of the cinema. This was Daniel Craig's first film as 007.
Perhaps you can also remember back in 2006, the heated debate in film magazines and various social media platforms about whether Daniel Craig was the right person to replace Pierce Brosnan as James Bond. Some people loved the idea of Daniel Craig as the sixth actor to play Ian Flemming's secret agent (actually the 7th if you include Barry Nelson, who starred in a TV version of Casino Royale in 1954). Craig did have going for him the idea that he could give the Bond figure a little more depth. However, his critics thought that he did not look the part.
An English plastic surgeon even made a study showing that Daniel Craig's thin top lip and onion-shaped nose made him the least attractive of the actors to play James Bond. Unsurprisingly, Sean Connery who played 007 in the very first Bond film in 1962 (Dr. No) was shown to be the most attractive.
But the release of Casino Royal silenced the critics. In the English newspaper The Guardian, the reviewer wrote that Daniel Craig showed he was more than capable of playing the British icon: a cool man possessed with gruesome decisiveness, mesmerising sex appeal and fatal, destructive behaviour in his relations with women. Daniel Craig is an amazing James Bond and all of the screaming and insistent, protesting no-sayers outside the cinema should hang their heads in shame.
The film received great reviews all over the world. The film cast included Danish actors Jesper Christensen and Mads Mikkelsen. It was the most-seen film that year in Denmark, selling 700,000 cinema tickets. Even more impressive when you learn that the film was released on 14 November in Denmark.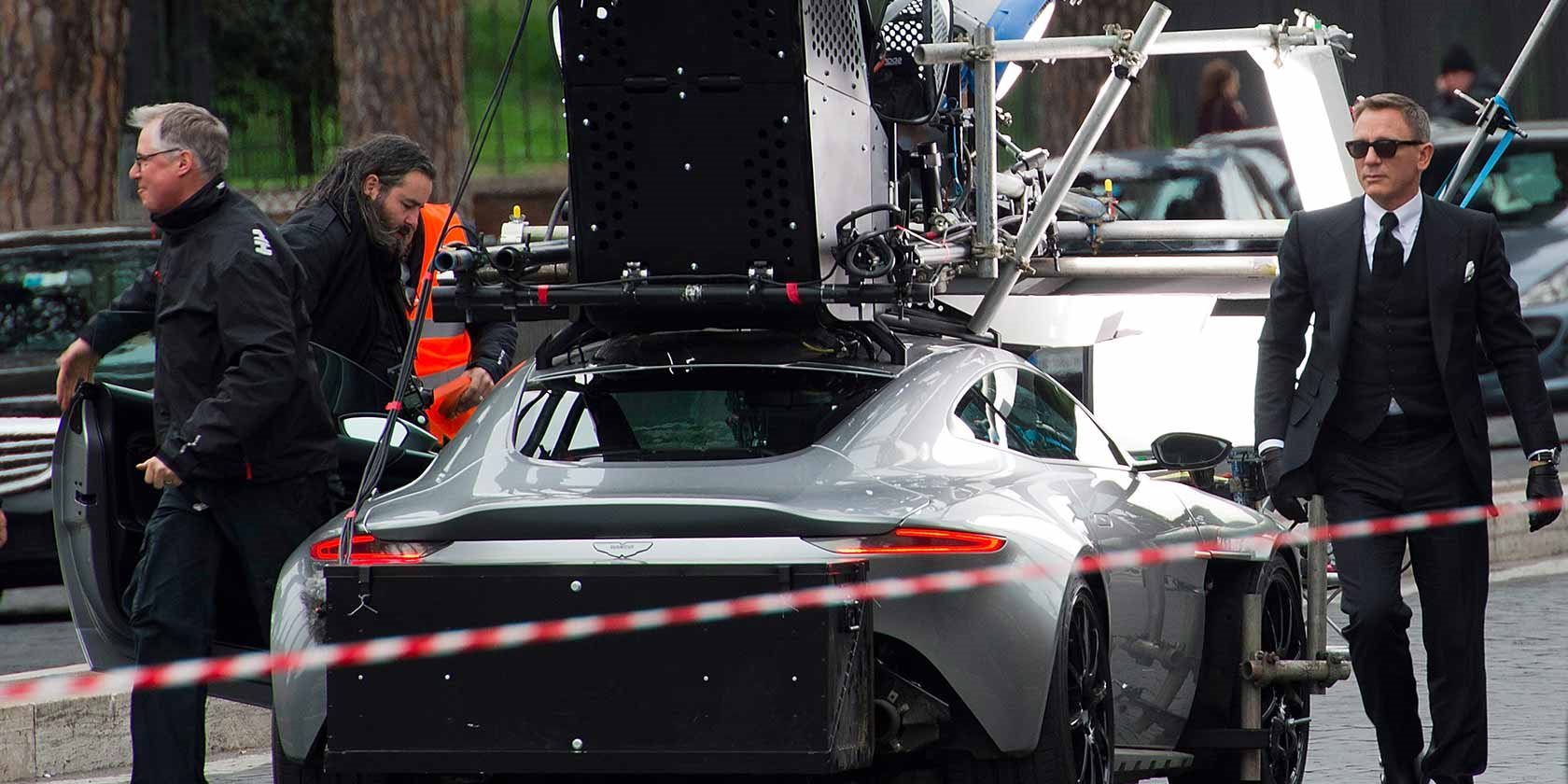 Perhaps one of the things that made the film such a success, was that in contrast to previous films, it relied less on gadgets and witty scenes. Daniel Craig allowed for a more complete agent story, where Bond is played as an empathetic man who rightly grieves losses and misfortune. Naturally, the film still has Q and fabulous Judi Dench plays M. But it is Craig who is the heart of the film and takes James Bond to whole new level, leaving behind the more trivial versions of him in former films. And even though Sean Connery, Timothy Dalton and Pierce Brosnan appealed to women, Daniel Craig's piercing steely blue eyes promised more than just a Vodka Martini drinking sex machine.
Of his interpretation of the role of James Bond, he says: "I ask myself the question all of the time – am I the good guy or am I just the bad guy who works for the good guys? In essence. Bond is a murderer – and I have never played a role where the character's dark side should not be explored. Once the film is over, there must not be any confusion. But during filming it isn't a big deal that you are unsure while the camera roles."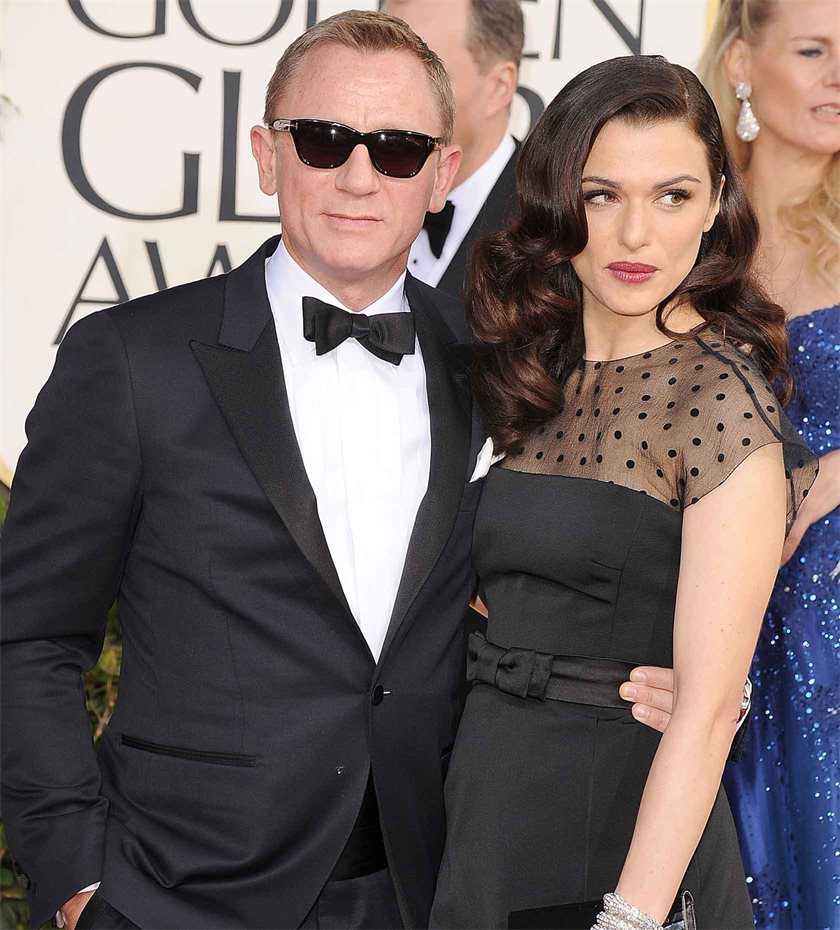 Other than Bond
Actors who play James Bond tend to be defined by their role throughout their life. In all honesty, which other films that have starred Daniel Craig can you remember off the top of your head? He has in fact acted in over 38 feature films in addition to the four James Bond films he has already made – and the coming Bond film due for release next spring.
He acted in his first film, The Power of One in 1992. He played a police officer in apartheid South Africa in the 1930s. The film deals with the contrasts in a young man's upbringing, his love for a white apartheid-supporting politician's daughter and the fight to create peace between the country's many different groups of people. The film's cast included major actors such as John Gielgud and Morgan Freeman.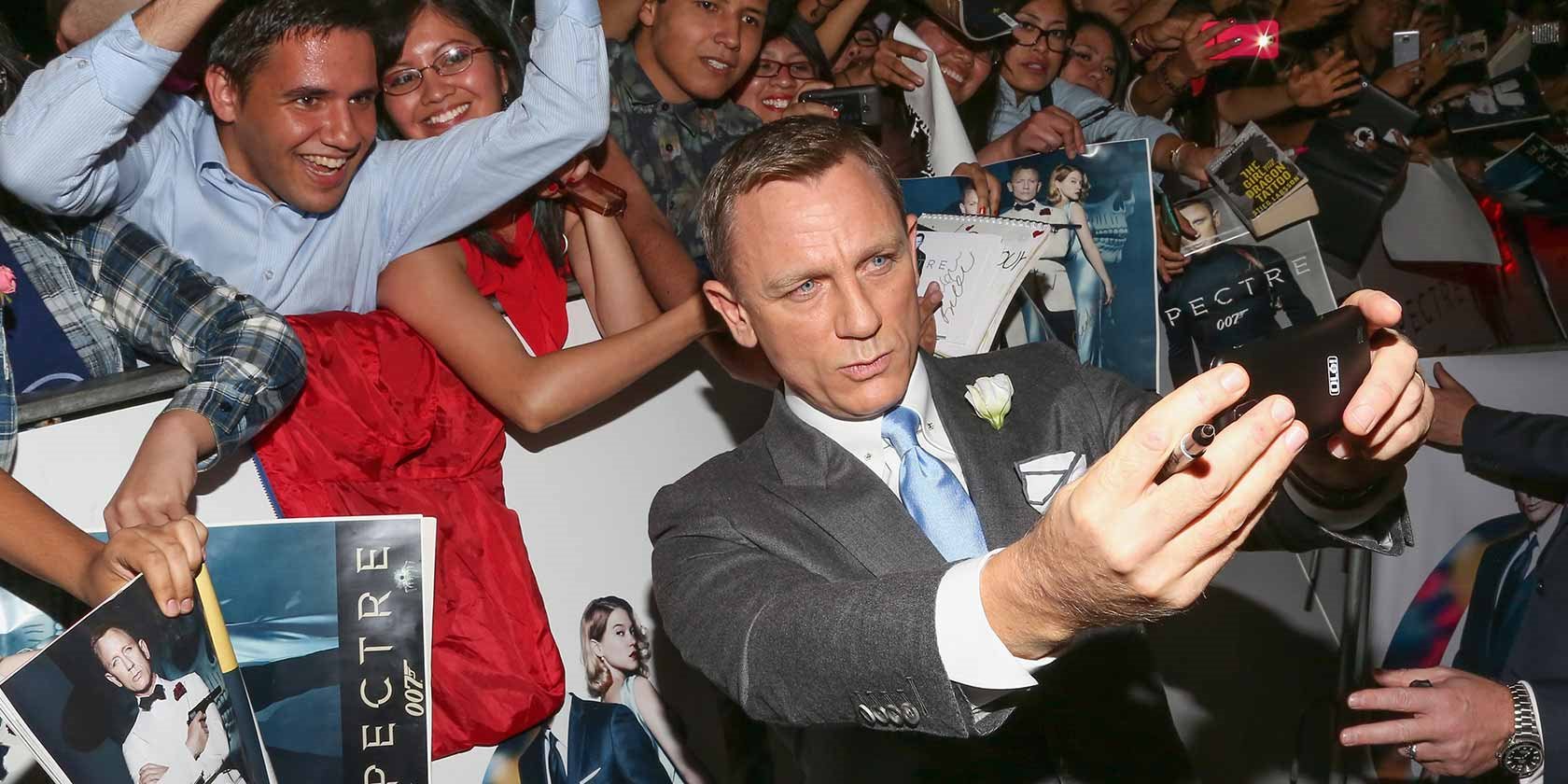 In the 1990s, he starred in the BAFTAwinning TV series Our Friends in the North, which was about a group of friends' lives and lifestyles that begins in 1964 and covers a period of 31 years. It was a landmark TV series that boosted the careers of the main four actors. The series is often claimed to be the BBC's best drama production from the 1990s. In 1998, he played John Ballard in the feature film Elizabeth with Cate Blanchett, and just before he appeared as James Bond he starred in the Spielberg film Munich – a fictional story about the Israeli secret service's attempt to take revenge against a Palestinian terror group that was behind the murders of Israeli athletes who participated in the Olympic Games in Munich in 1972.
And even though he has been busy making four Bond films in a row, he also managed to star in the 2011 American film The Girl with the Dragon Tattoo, based on writer Stieg Larsson's trilogy about Lisbet Salander, Millennium and the journalist Mikael Blomkvist. He also starred in Cowboys and Aliens (2011) and Star Wars: The Force Awakens (2015). He has also found the time to be the voice of Ivan Ivanovitch Sakharine, the main protagonist in Spielberg's computer animated Tintin film The Adventures of Tintin (2011).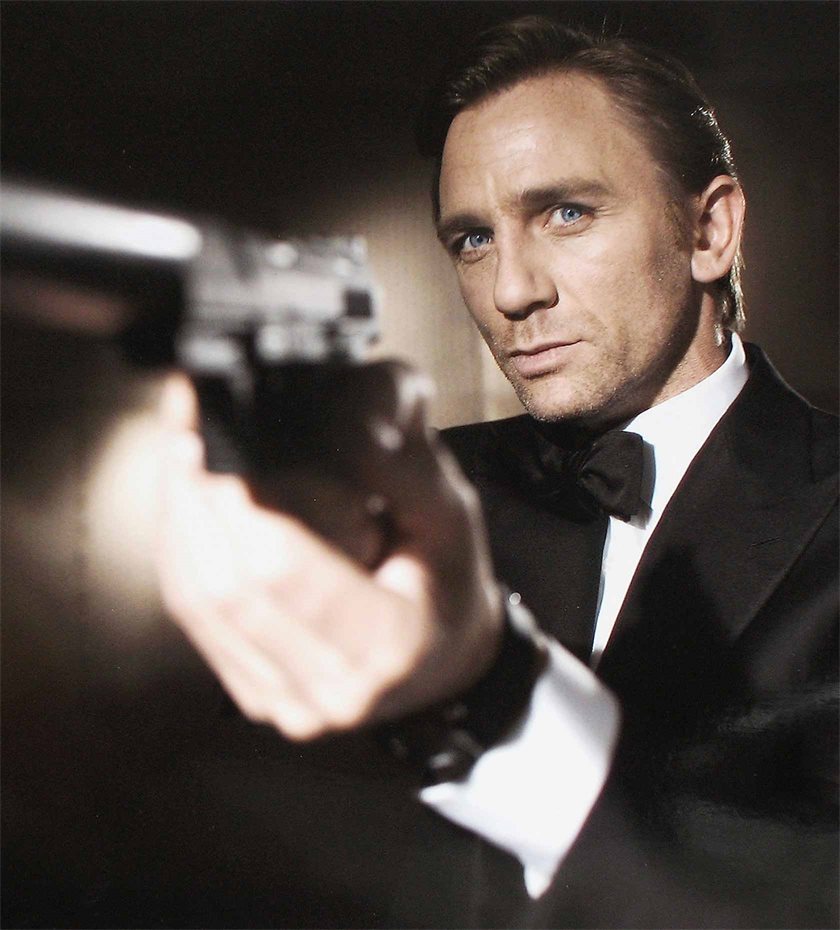 Career started in the theatre
There was never any doubt that Daniel Craig would become an actor. He recalls that when he was six years old he was successful in a school play. But his interest in the theatre turned serious when he was allowed to go with his mother to see a play at the Everyman Theatre in Liverpool. When he was 16, he travelled to London, where he was accepted at the National Youth Theatre, a private fee-paying school. Later on, after several unsuccessful admission tests at acting schools, he was accepted at the historic Guildhall School of Music and Drama. He graduated in 1991.
As a trained actor he played several minor parts until he made his breakthrough in the TV series Our Friends In The North, where he played the role as the intractable George 'Geordie' Peacock. He is still interested in the theatre. For example, he played Iago in a modern version of Shakespeare's Othello at the New York Theatre Workshop in 2016. According to reviewers, it was a role that allowed him to explore his villainous, dark side.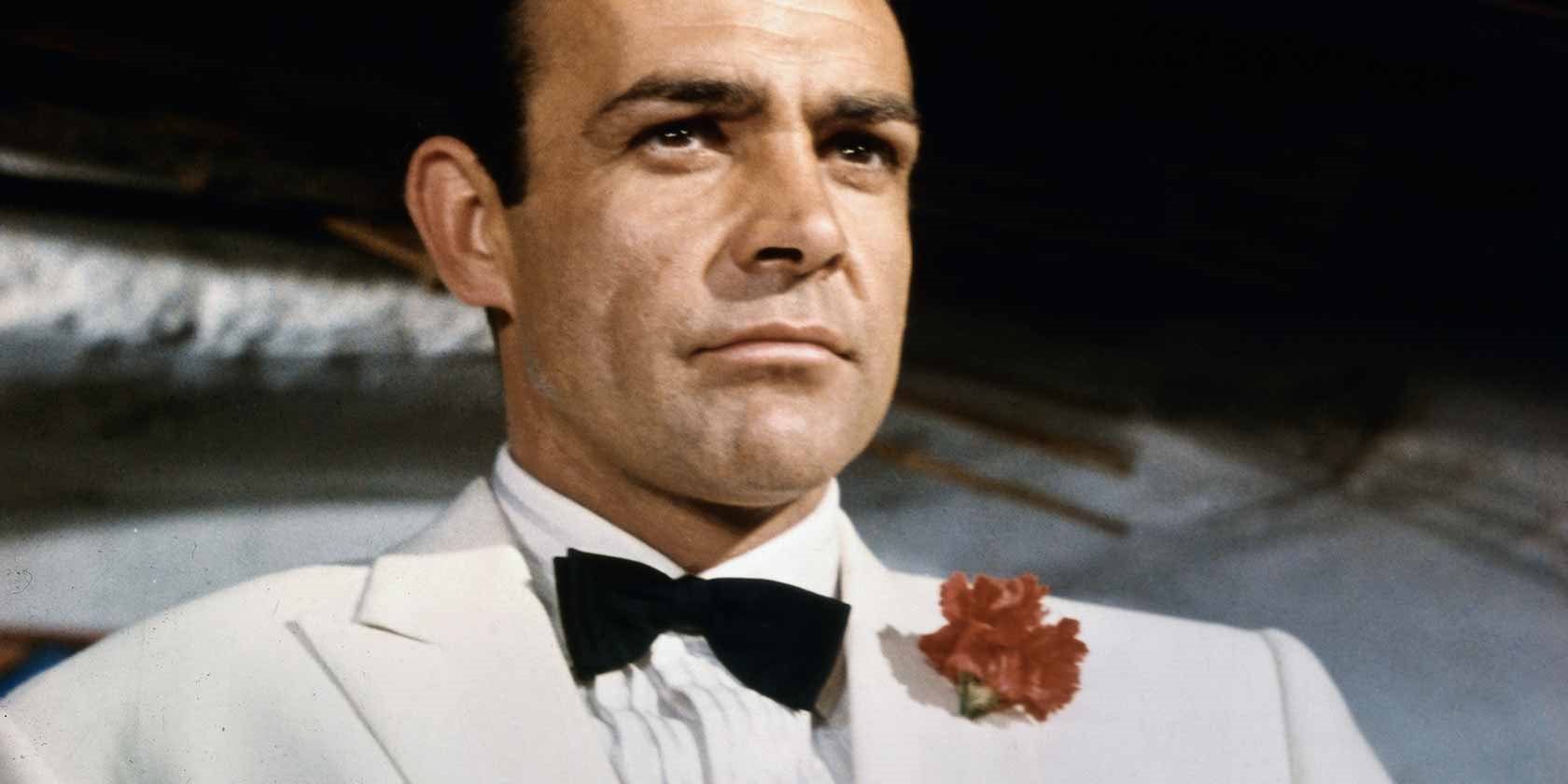 A very private person In a time when actors must deal with and balance the need to be seen between different media platforms to ensure that they have a high profile, and the need to have a private life, the paparazzi and gossip magazine journalists will agree that Craig has been nothing but extremely professional on that score.
He performs his media duties in relation to promoting new films and occasionally takes part in a serious interview. As for the rest of his private life, it's very top secret and low key. Craig has two children. He married the Scottish actress Fiona Loudon in 1992 and they had a daughter, Ella Craig. The marriage ended after two years.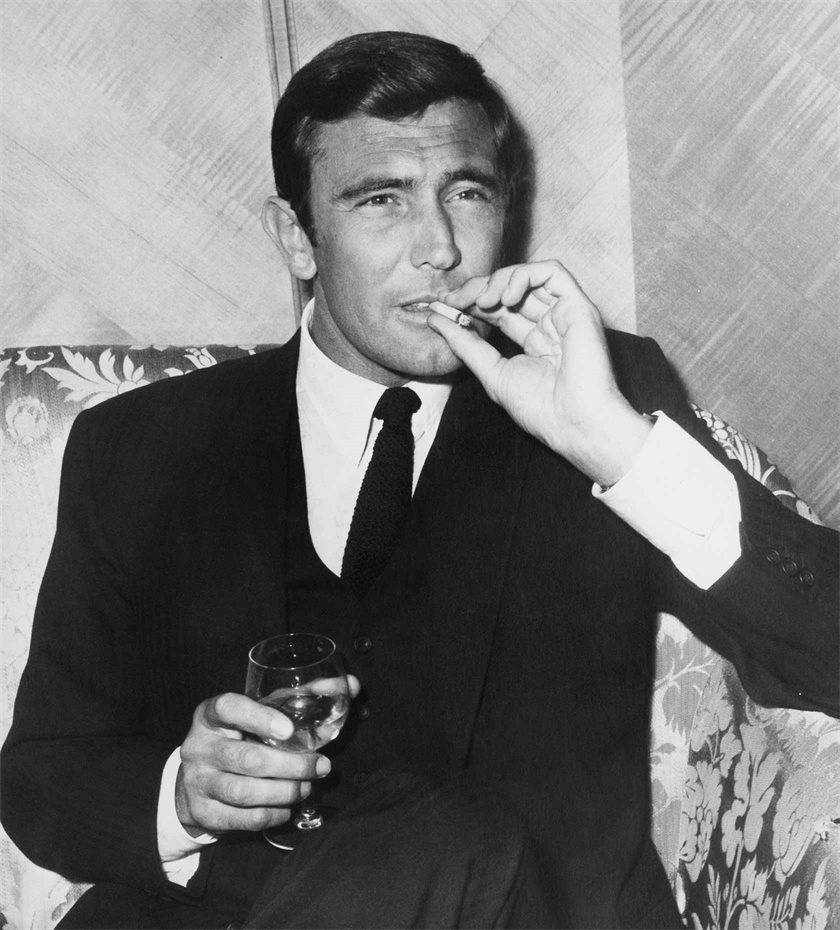 In 2011, he acted in the film Dream House where he met Rachel Weisz. They became romantically involved and married shortly afterwards in New York at a private ceremony with only a few guest present. However, the guests included Craig's daughter and Weisz' son from a previous marriage. The couple had a daughter in 2018; the only occasion where the paparazzi could take some pictures of Daniel Craig with a baby in a baby harness. There is little information about Craig's politics and religion. He has stated that he is an atheist. "I don't go to church. I'm not religious. But I think religion is fascinating because it affects our lives massively."
While Craig rarely talks about anything apart from the films he has acted in, it was notable that in the lead up to the Brexit referendum, he was seen wearing a t-shirt with the statement "No man is an island. No country by itself."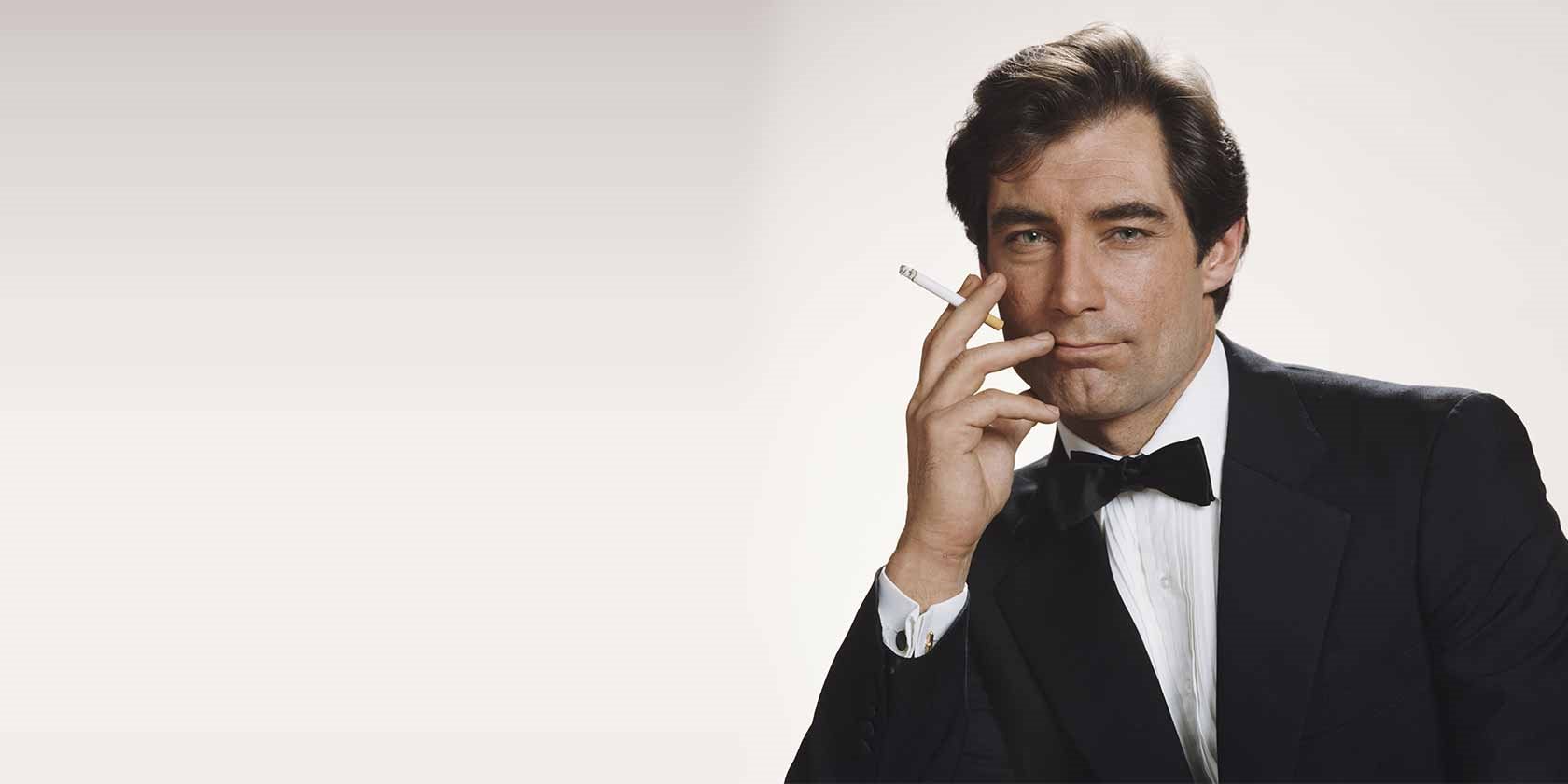 Shaken or stirred There is no doubt that Daniel Craig is a successful actor. Not least, his version of James Bond has made him extremely rich, which would be surprising otherwise when you learn that the four Bond films have generated USD 3.5 billion in revenue. According to the Forbes and other sources, Craig's personal wealth amounts about USD 130 million.
But there have also been periods where he had to work very hard and the part of Bond can stigmatise an actor. Sean Connery initially refused to make a sixth Bond film because he was afraid people would only remember him in the role. He did however return to the role after George Lazenby played the agent in his one and only Bond film.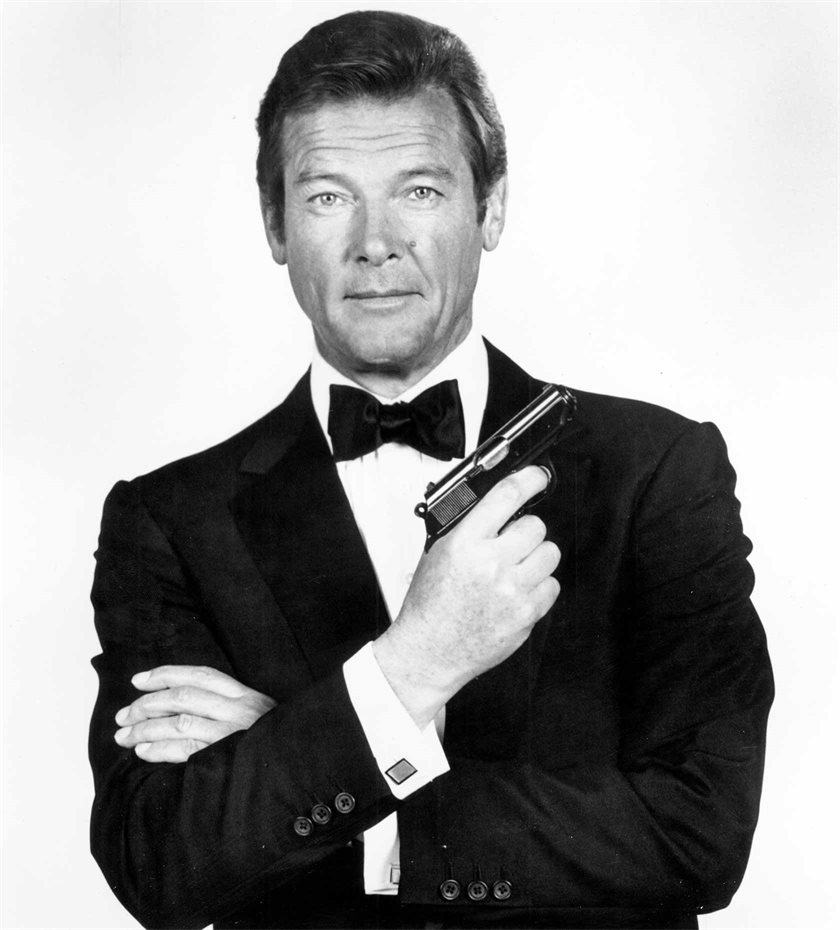 Perhaps it was the hard work, perhaps the torture scenes or just the anxiety of always being associated with James Bond, but something must have stirred in Daniel Craig after his performance in Spectre. Because in an interview he refused to make another Bond film with the words: "I would rather cut my wrists than be in another Bond film."
Whether he was personally troubled or tired of the collaboration with director Sam Mendes, no one knows. But a pay cheque of USD 25 million was enough to convince him to make a fifth Bond film and ensure that we can see Daniel Craig say the famous lines once again: "My name is Bond. James Bond." And just for the record. When Bond orders a Vodka Martini cocktail, it is Shaken – not stirred! >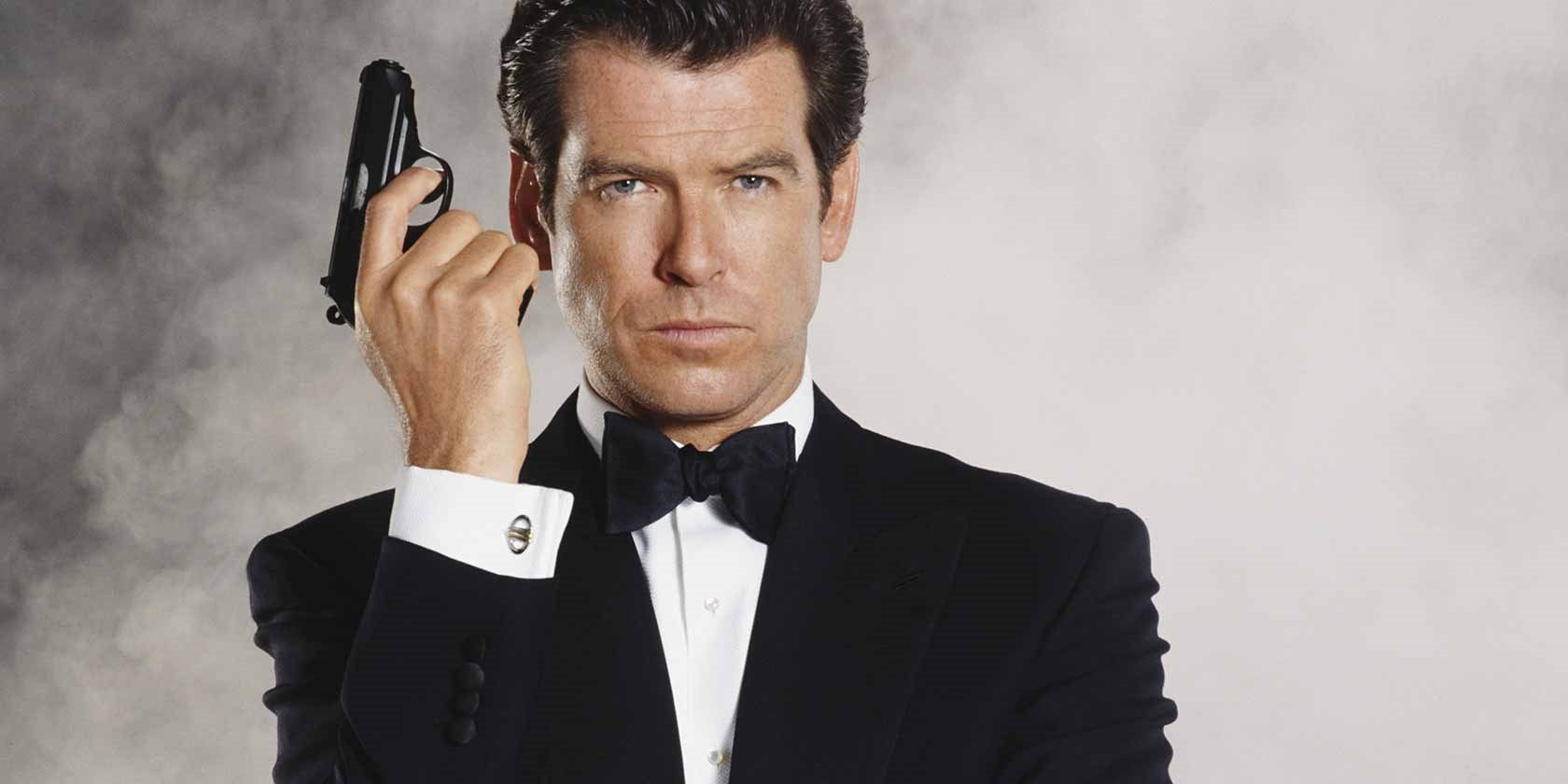 David Dencik Will Act Alongside Craig
We have already seen Ulrich Thomsen, Jesper Christensen and Mads Mikkelsen play important parts in Bond films. The new 25th Bond film will also feature another Danish actor ready to make life hell for Daniel Craig. Swedish-Danish actor David Dencik will be the film's Bad Guy. David Dencik was born in Sweden in 1974. His family moved to Copenhagen when he was very young. He returned to Sweden in 1999 and lived there until 2003 while he studied to be an actor.
Dencik's latest role was in HBO's critical and popular hit series Chernobyl, playing Mikhail Gorbachev. He has also had roles in Mænd og Høns, Fasandræberne, Dame, Konge, Es, Spion and in TV series such as Bedrag and Quicksand.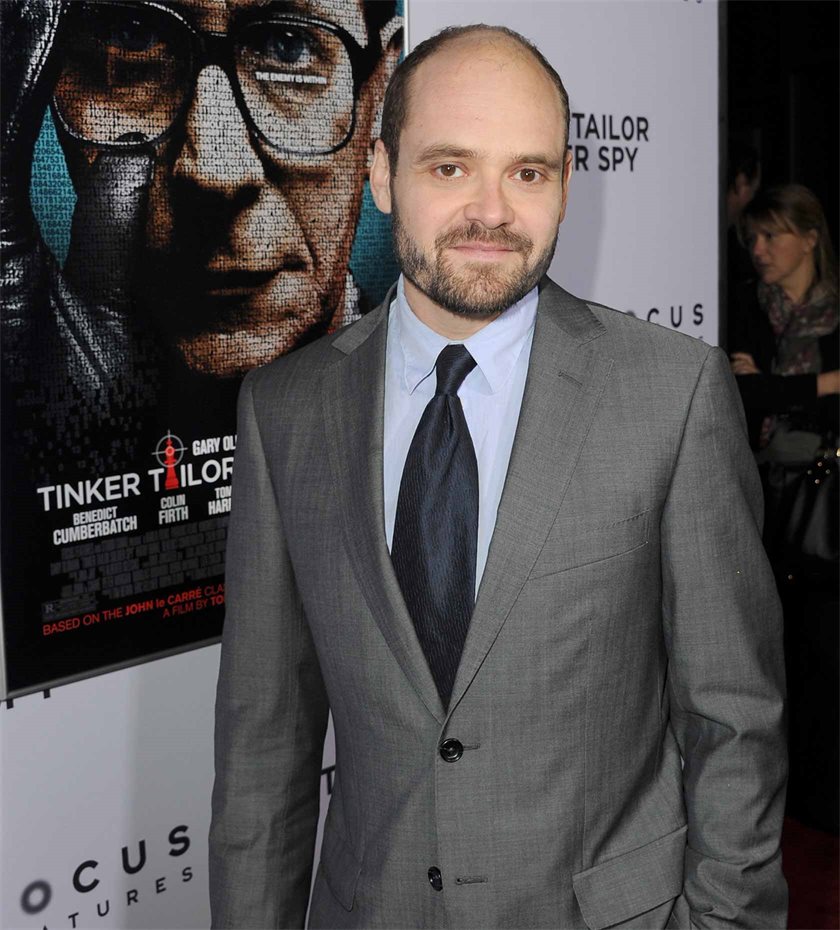 JAMES BOND CASINO ROYALE: The first film with Daniel Craig in the role of Her majesty's Secret Service Agent. Mads Mikkelsen plays the evil international terrorist who goes by the name Le Chiffre. He challenges Bond at the poker table in the Casino Royale. The stakes are very high and Bond must try and avoid Le Chiffre's fatal traps and above all, the woman, Vesper Lynd.
QUANTUM OF SOLACE: Craig's Agent 007 is on the trail of Vesper Lynd's connection to a mysterious organisation via Mr. White (Jesper Christensen), who was shot and wounded at the end of Casino Royale. Bond has to stay one step ahead of the CIA, terrorists and even M (Judi Dench), to discover Greene's cunning plan and stop his organisation.

SKYFALL: James Bond has disappeared and is feared dead after a failed mission in Istanbul. The identities of all MI6 agents have been leaked online and M (Judi Dench) must face severe criticism of her role as a leader of the department. The film won an Oscar for best song (Adele).
SPECTRE: James Bond is on an unauthorised mission in Mexico, which results in the destruction of parts of the capital city. MI6 is less than impressed by the agent's rebellious behaviour and his hallowed department is in danger of being shut down and replaced by a global monitoring system. Bond is forced to take leave but a secret message from the former M puts him on the trail of an Italian widow and the criminal syndicate Spectre. The film's story has roots in previous Bond films and critics praised it as being the best Bond film ever made.