110 YEARS selling international MENSWEAR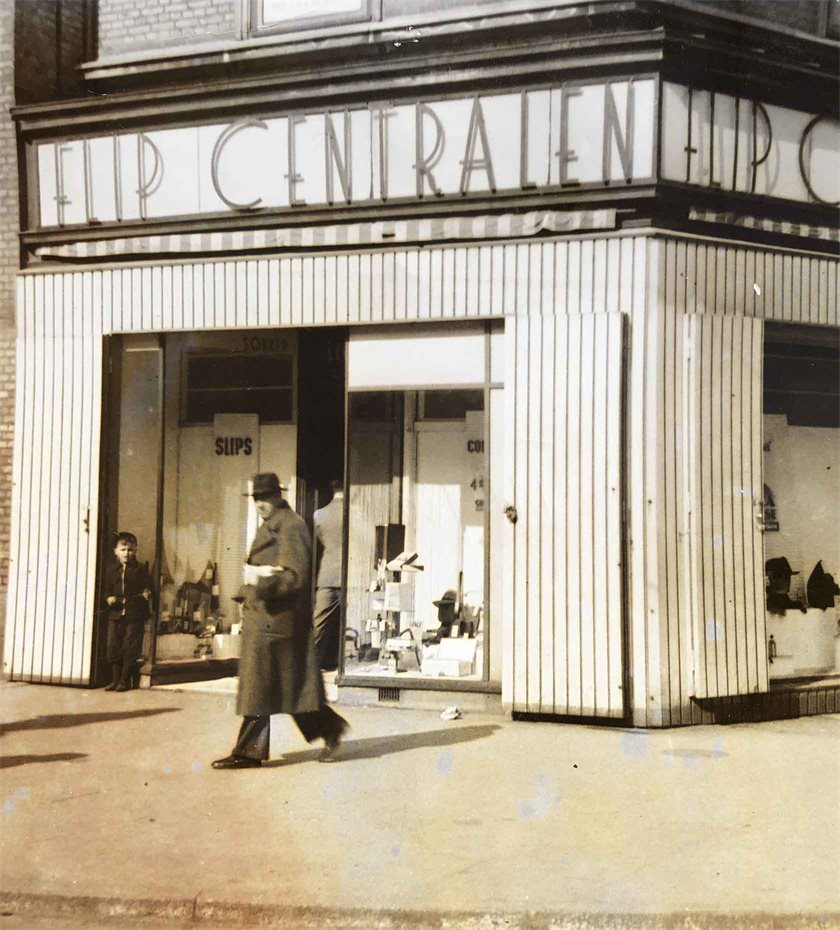 The new century was still young and fresh. The future looked bright and promising for the Danish population. The horrors of First World War were many years away in the future. There were new technological advances, like the car, the telephone and the wireless telegraph that amazed people. People were brought up to be polite and mannerly. Men stepped to the side and opened doors for women. And of course they stood up from their seat when a woman entered one of the new modern electric streetcars that had only recently been introduced in Aarhus. One day in 1908, plumes of smoke from the train steam engines hung thick over Aarhus train station. Eighteen-year old Axel Kaufmann had spent DKK 65 purchasing a third-class train ticket to Paris to study business in the city of cities.
The son of a merchant from Skælskør, with a commercial education from Skive, this young man had great expectations for the future and his ambitions were much too great to be satisfied by a position as a clerk in a general store. He spotted the shop to let just across from the train station on the corner of Ryesgade.
The business – "Flip Centralen" – was looking for new owners. He promptly offered the money he had for travelling and took over the business along with a batch of raincoats and umbrellas. He leased the shop but already by 11 May 1910, the daily newspaper Aarhus Stiftstidende included a notice under "Legal Announcements", stating that Axel Kaufmann had now acquired 'Flip Centralen' from the previous owner.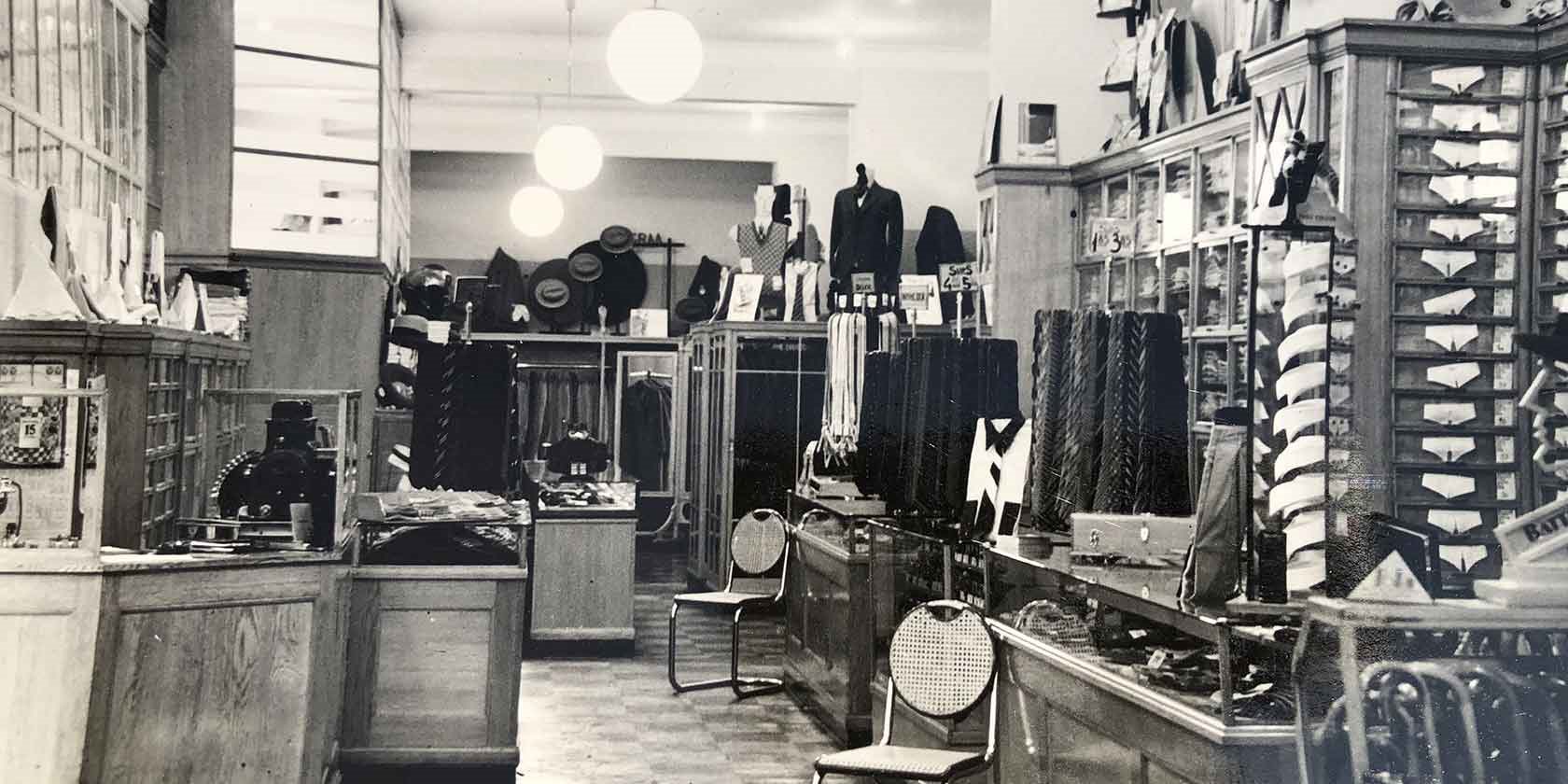 Axel Kaufmann's business started on relatively solid ground as the shirt collar was a product that almost every man was forced to purchase now and then. At the very least, it was a part of a citizen's uniform – and also a necessity when the sons of the working class enjoyed their confirmation. The young Kaufmann also sold overcoats and raincoats for DKK 11–12.
Despite World War I ravaging Europe, Axel Kaufmann showed he had made the right choice when he took over 'Flip Centralen' in Aarhus in 1908. The business thrived and he sold 'Flip Centralen' in the swinging 1920s and in 1926 Kaufmann moved to new premises on Ryesgade, just 300 m away, in the brand new Hotel Regina, where he established a new menswear business with the name 'Herremagasin Regina'. It started modestly but quickly grew and took up several storeys and became a large store and still exists to this day.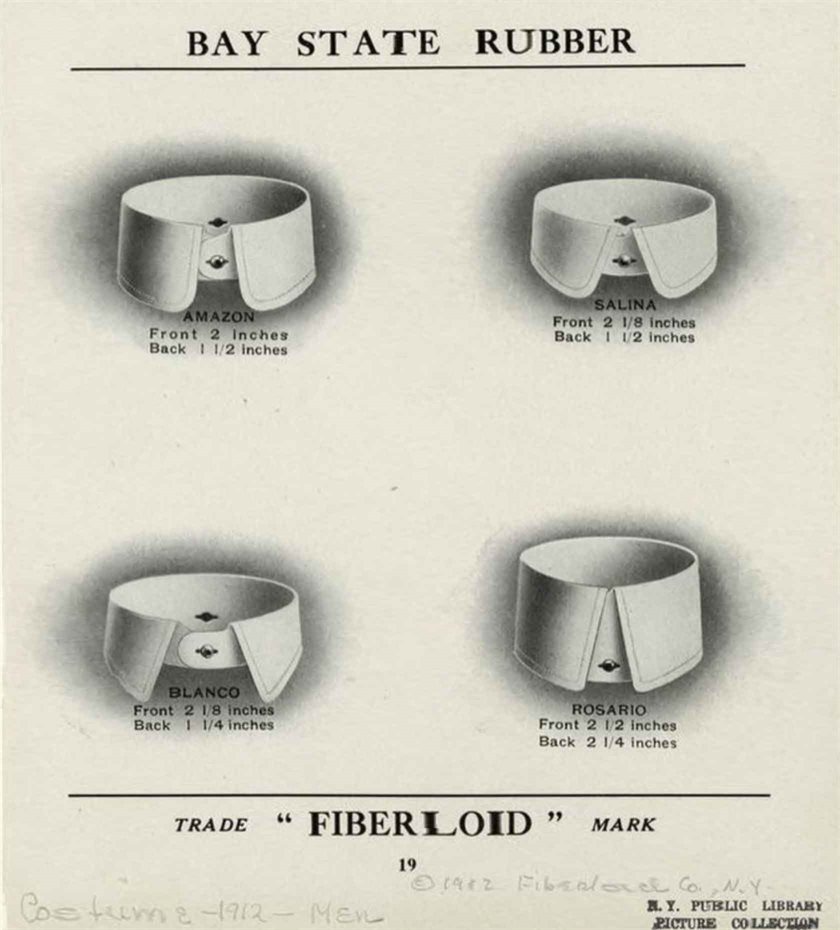 After the expansion, Axel Kaufmann's name was placed on the front of the store. The business developed into a fashionable menswear store, where customers could buy modern fashionwear with an international look. And the local men would now wear clothing influenced by trends in Berlin, Paris and London because Kaufmann absorbed all of these styles during his field trips across Europe. Perhaps he was very impressed by Kaufhaus Des Westens, which opened with a great deal of ceremony in the German capital only a few years before he purchased 'Flip Centralen' in Arhus.
Depression, expansion and Harley-Davidson
The Wall Street Crash of 1929 destroyed European economies. This caused prices to rise dramatically in Germany and suddenly a loaf of bread cost several million marks. Unemployment exploded in Denmark and life became a struggle for survival for thousands of families. It would not be until after the Second World War and almost the end of the decade before there were signs of progress and improving living standards.
Despite this, the 1930s was the decade where Axel Kaufmann really expanded the business. The loose shirt collars were now replaced with collars that were part of the shirt. The next logical step was to produce his own shirts. A shirt factory was established in Jægergaardsgade in Arhus. The factory later moved to a 2-storey building in Fredensgade.
Alex Kaufmann was a man in a hurry. As the proud owner of a Harley-Davidson motorcycle he had speed too. With a maximun speed of 90 km/h he drove his Harley kilometre after kilometre along the Jutlandic roads, looking for new business opportunities. Soon the Kaufmann chain had stores in Fredericia and Kolding in the south, and in Aalborg and Viborg in the north. In 1935, he opened the doors to his modern, main business on Strøget in Aarhus.
Kaufmann used the Harley's sidecar to transport stock and he would personally stock the shelves in the stores with the latest in menswear. And at the end of the decade when the world moved towards another world war, he opened a store on the corner of Nygade and Skoubogade. A prominent address, more familiar to modern shoppers as Strøget.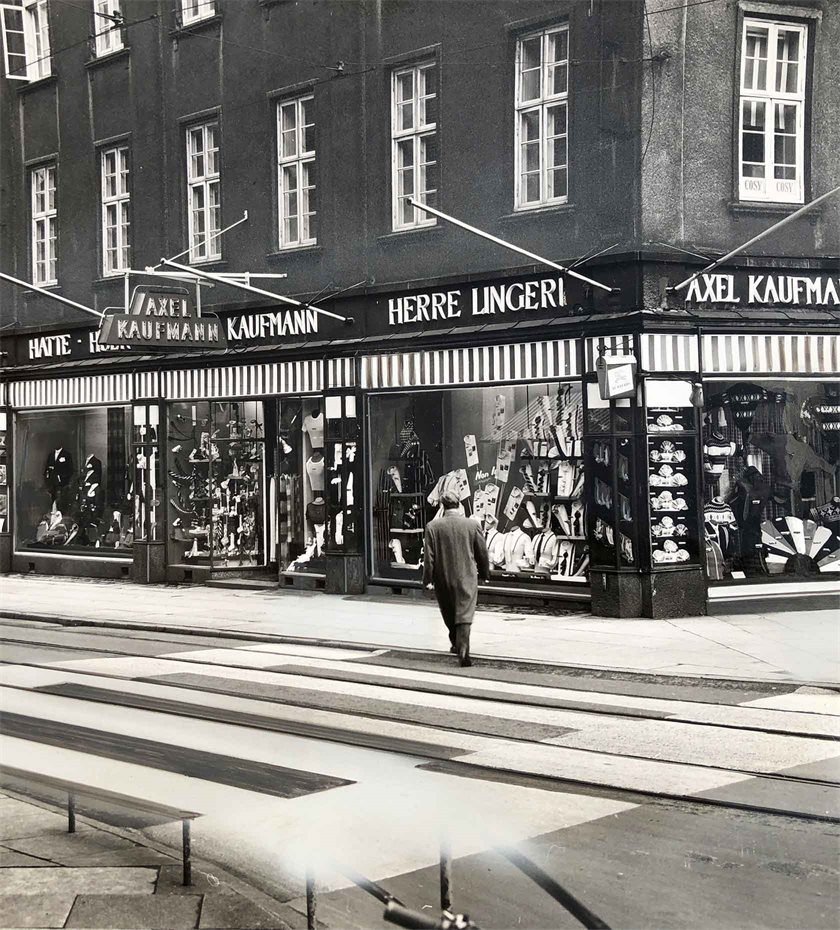 The stores were streamlined. As was the norm in those days, the products were shown in store windows, exhibition cases and on frames – socks of all patterns and colours, shirts, waistcoats and jackets. The stores also sold tuxedos and butterflies for the large parties people held to celebrate life events. Everything was organised so that the customers could see all of the different product groups, and talented sales staff were always on hand to provide clear guidance and good advice.
When the store in Viborg opened in 1937, it had a special range of English menswear, which was imported directly to Kaufmann's stock. A good example of the vison that influenced Axels Kaufmann's business acumen and his sense for satisfying the needs of contemporary customers. Even today, Kaufmann stores are still characterised by this ability to sell major international clothes brands, such as Boss, Burberry and Polo Ralph Lauren.
Peacetime – new outlets
Denmark was occupied for a time during the war. A shortage of goods and sabotage made it difficult to maintain regular supplies. But the Kaufmann stores survived – even the store in Guldsmedegade in Aarhus, which in the last winter of the war was badly damaged by a contra-sabotage action carried out by the German paramilitary terror group called The Peter Group.
After the war ended and Denmark was liberated – the USA supported Europe economically with the Marshall Plan. Life started to improve in Denmark, and during the 1950s and 1960s the Kaufmann chain expanded with more stores. Today the Kaufmann chain has 17 stores in Denmark and also has the national chain Quint and the Axel stores in Copenhagen and Arhus. A large part of Kaufmann's activities occur online via online stores. But even though Kaufmann keeps up with the times, its focus is still menswear. The stores are organised around the major fashion brands. But in contrast to Kaufmann senior's ideas, the clothes are now presented as outfits, where the customers can find all of the products that they need to create a specific look in the same store.
Man of action
Axel Kaufmann could easily have been the a role model for Lise Nørgaard's textile dealer, Mads Andersen-Skjern, in classic Danish TV series 'Matador'. Axel Kaufmann could be penny-pinching too. Perhaps even because of this, and because through a generation, the Kaufmann chain stayed true to a concept that required good business acumen and a sharp eye for developments in menswear – Alex Kaufmann was able to create a chain of stores where men could dress themselves in style. Axel Kaufmann died in 1970. Today the Kaufmann chain is run by his grandchildren Mette and Henrik Kaufmann.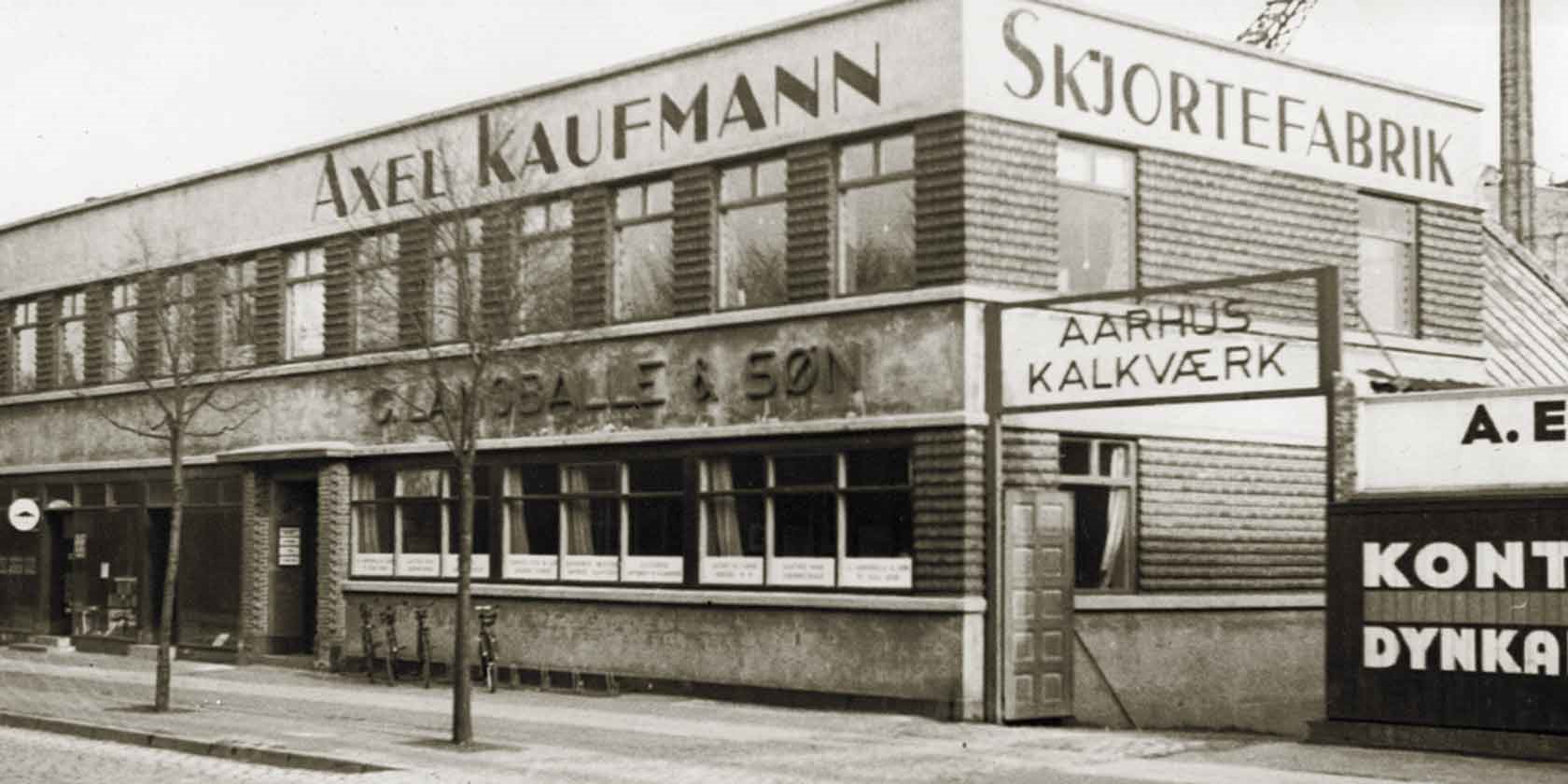 MENSWEAR - New trends you might soon see in Denmark
New technology. New strategies and the ability to quickly change are some of the values that have an impact on whether the sale of menswear is a success or a failure. And success requires an efficient online store. But the most important requirement is that the businesses know the consumers and their needs.
You may be surprised to learn that men buy more clothes in online stores than women do. In fact, Danish men spend on average DKK 2,500 a month on online purchases, And when more than half of Danes regularly purchase clothing online, it is perhaps no surprise that all of the major chains invest massively in preparing and extending their online stores. For growth is exploding in a market where billions of kroner are at stake. Even though many physical stores have closed for good, not everyone is concentrating on just living in cyberspace.
Kaufmann has combined its specialist knowledge with international trade at kaufmann.dk, so customers get the best of both worlds. In Denmark alone, e-retail has increased by 78 % since 2013. We purchase goods, services and holidays online to a total value of DKK 83.8 billion every year. A number that seems destined only to increase.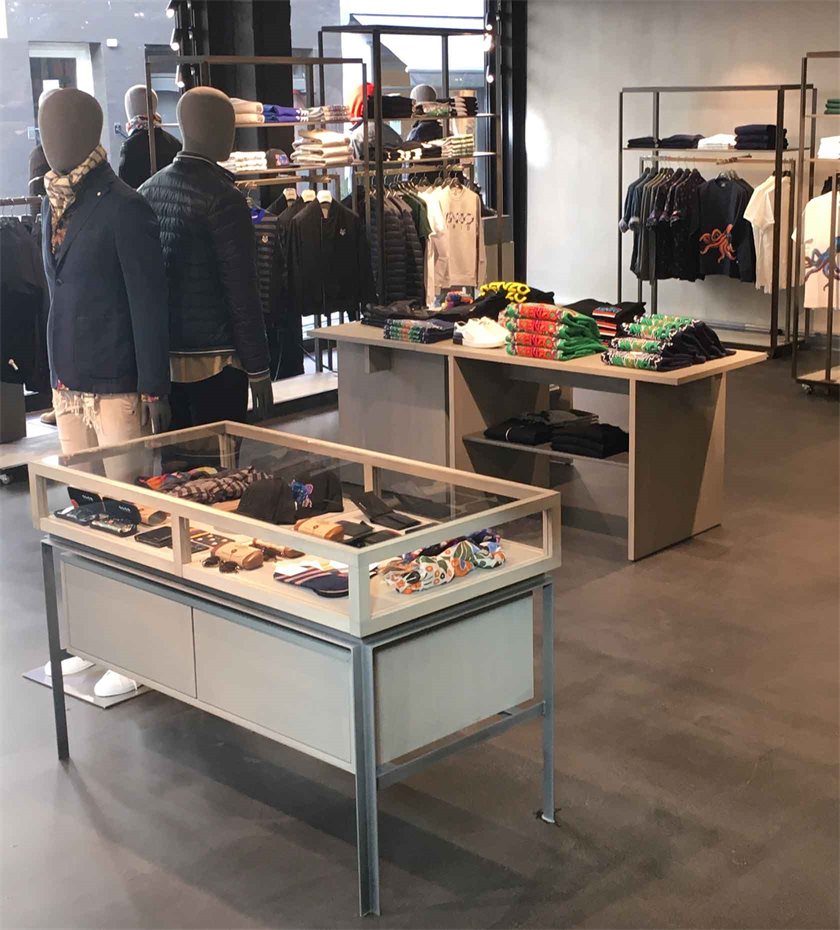 For the fashion industry, it is all about using new technology to learn about customers and their needs. Below we give you a small selection of the trends that may influence the year's developments when it comes to menswear
Adidas shoes with a built-in travel card for the underground
In Berlin, the Adidas Group and the city's collective transport system have combined two items that many people use daily - shoes and a train ticket. The shoes are relatively expensive at about DKK 1,400 – but compared to paying for a year's travel card for the underground (U-bahn) in the German capital, which costs DKK 5,000, these Adidas shoes are a great investment. The provide free access to all of the underground, buses and trams up until 31 December 2018.
Initially, 500 of the special shoes were available for purchase. But it is a great example of how a brand and can combine with a new technology – and satisfy several needs at the same time.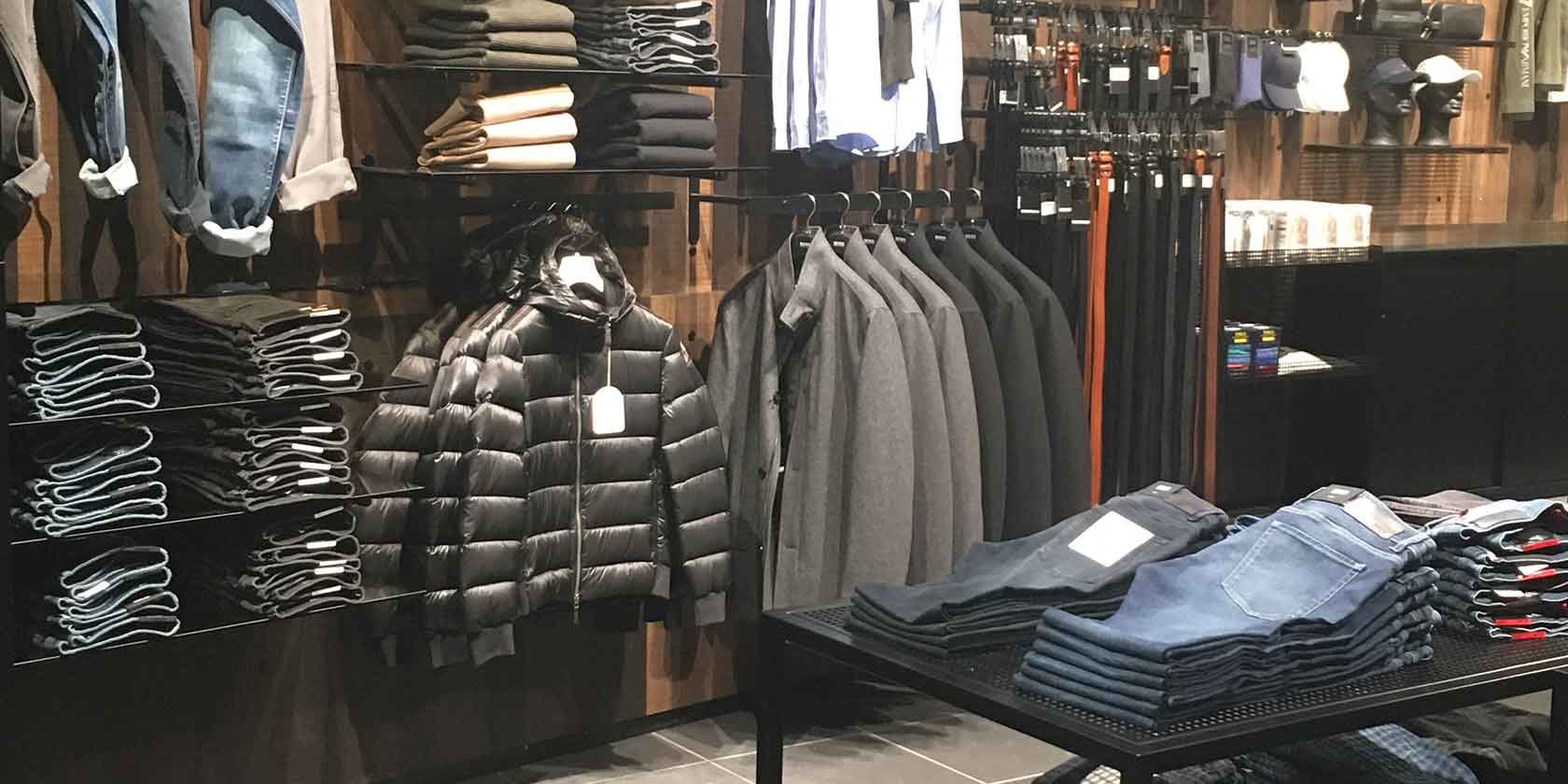 The Tie Bar is coming back to reality
The Tie Bar started in cyberspace. But over time, ties and accessories were also sold in pop-up-shops, which were meant to only exist for short periods of time. But the chain earned money in the physical shops and decided to make them permanent.
The chain uses the stores actively to improve the offers available online. It tests new products and uses experience from the personal stylists who are hired to help the customers. At the same time, the chain uses online data about customers' residences to decide where the new stores should be opened. An example of how data collection and physical presence are helping to refine user experience.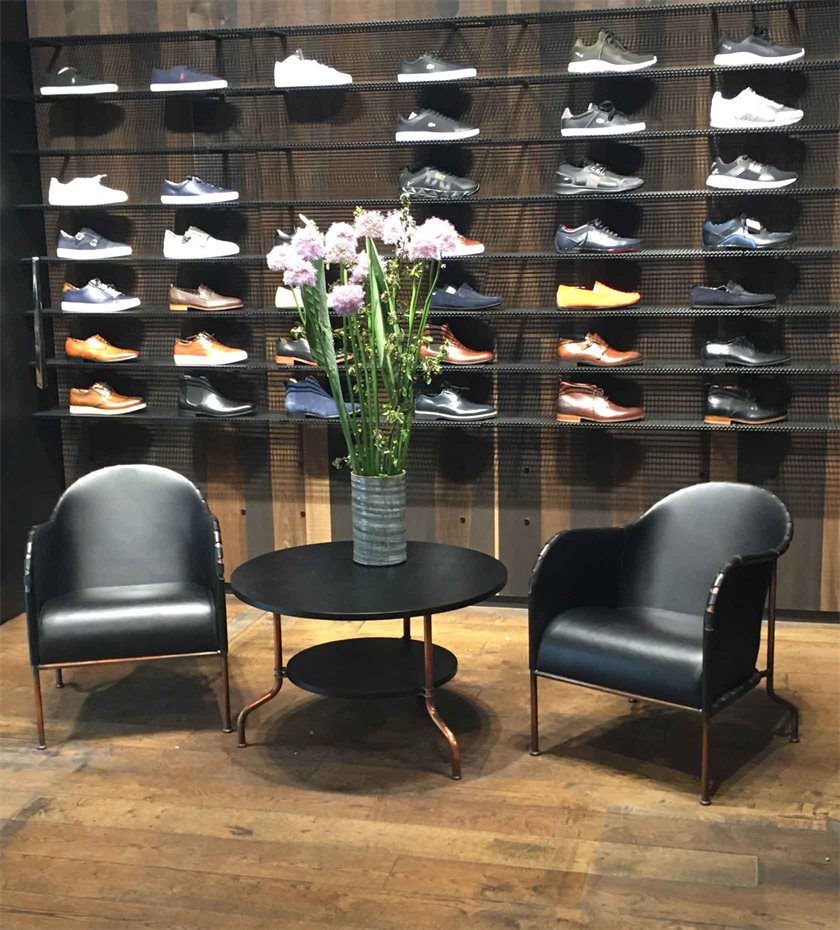 Artificial intelligence chooses your clothing
Stitch Fix is an American platform that uses a combination of personal stylists and artificial intelligence to help you find the right clothing. Instead of surfing and looking at an endless number of websites for clothes and fashion, the system's artificial intelligence learns your needs. It simply registers the online purchases you keep and the online purchases you return. Over time, the system's recommendations become more precise and personal in line with it learns your preferences.