Aspen has been the ultimate playground for decades – the place where actors, rockstars and millionaires come to ski. It has everything that skilovers want, with clear blue skies 300 days a year. The resort is famous for its four mountain peaks, Aspen Mountain, Aspen Highlands, Buttermilk and Snowmass. Four snow-covered mountains that meet all expectations when it comes to snowboarding, slalom, cross-country and downhill skiing.
The combination of international downhill ski competitions, an extraordinary rich public with money to spend, very sunny weather and crystal-clear air at 2,500 m above sea level has attracted billions in investments throughout the whole area. According to the Colorado State Forest Service, the nature reserve surrounded by four mountains around Aspen, offers 21,000 km2 of land to ski and explore on.
No wonder house prices in Aspen only go up! The average price for a house in Aspen is USD 5 million. The rich and famous have been known to pay up to USD 40 million for the biggest and best houses in the area. The postcode 81611 Aspen, Colorado is among one of the ten most expensive areas for property in the USA.
"It's expensive. Real 'Show Off'. And even though it is of course about skiing, it's important for many visitors that they can say they spent their skiing holiday in Aspen, Colorado. It's about being seen – and to see the rich and beautiful,"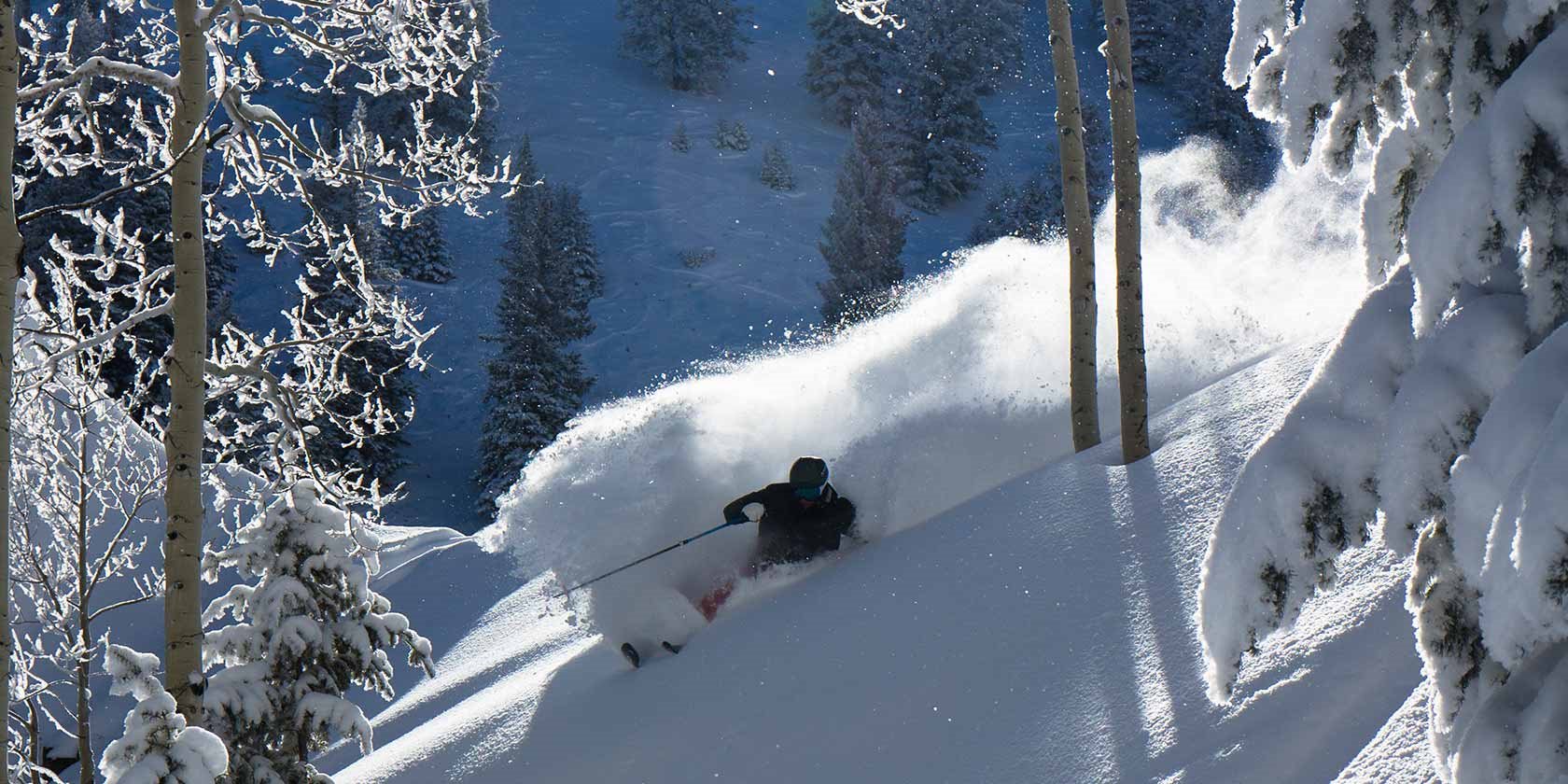 To see and to be seen
It's no wonder that during the high season, famous people like Heidi Klum or Lance Armstrong are seen on the ski slopes. Even though many celebrities own their own house in Aspen, for example, Jack Nicholson, Kevin Costner and Jerry Seinfeld – you don't have to own when you can rent. Not that renting is cheap. A couple of years ago, the singer Mariah Carey rented a huge house for USD 10,000 per night to celebrate the most expensive and probably also the most romantic Christmas ever.
And of course, Aspen was the hometown of John Denver. There is a memorial on one of the ski slopes for John Denver and other celebrities who fell in love with Aspen.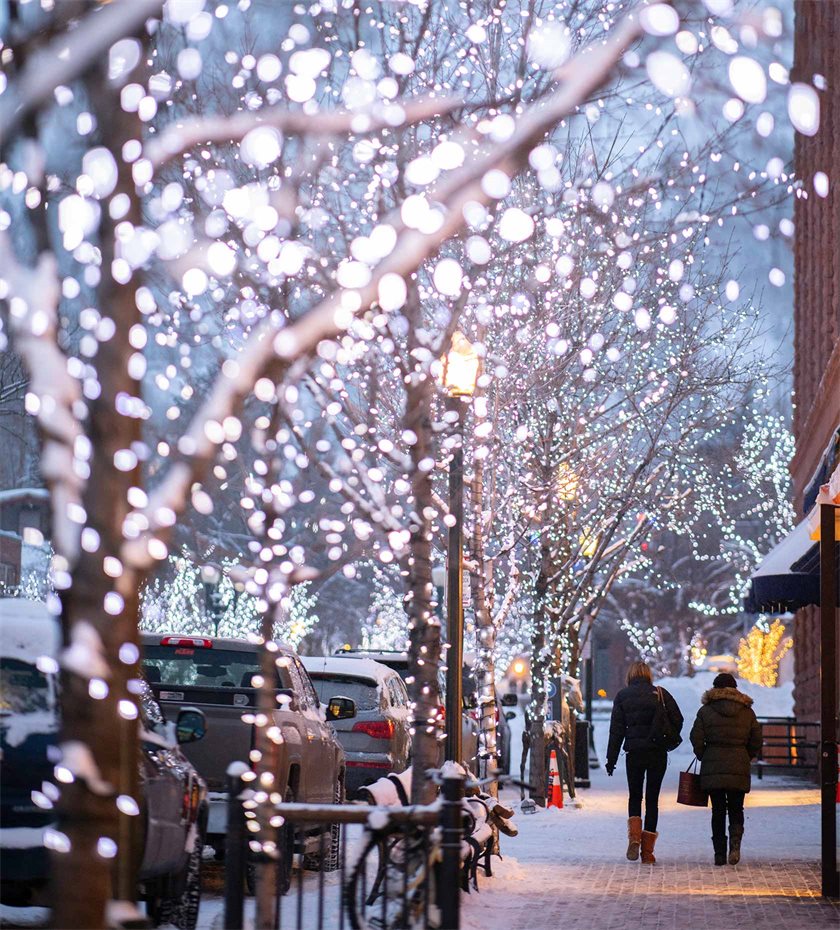 Old mining town
Aspen's status as America's most hip ski resort came about in modern times. In the 19th century, it was a sleepy little backwater town, hidden away in the Rocky Mountains. But this unremarkable period was interrupted when large deposits of silver were found. Mining made the town rich. But it was not until the 1940s that Aspen was discovered by Americans keenly looking for holidays. In 1950, the town hosted the FIS Alpine World Ski Championships and this helped to create the town's reputation as one of the world's finest ski resorts. The World Ski Championships, television and increasing prosperity in America and Europe, meant that people from all over the world flocked to Aspen.
But success has its price. The small local airport can barely cope with the many private jets. There is simply not enough space when up to 70 private luxury jets land every day during the high season or for the major downhill ski races. Perhaps not the best thing to see with the climate crisis affecting the whole world. Nevertheless, Aspen will perhaps change only a little. But the mountains will stand. "It's a small airport. When Danish tourists fly to Denver we actually have the option for flying directly on using our smaller local flight to Aspen. In other words, you can land at Aspen airport and walk directly out onto the ski lift," explains Lars Mørk.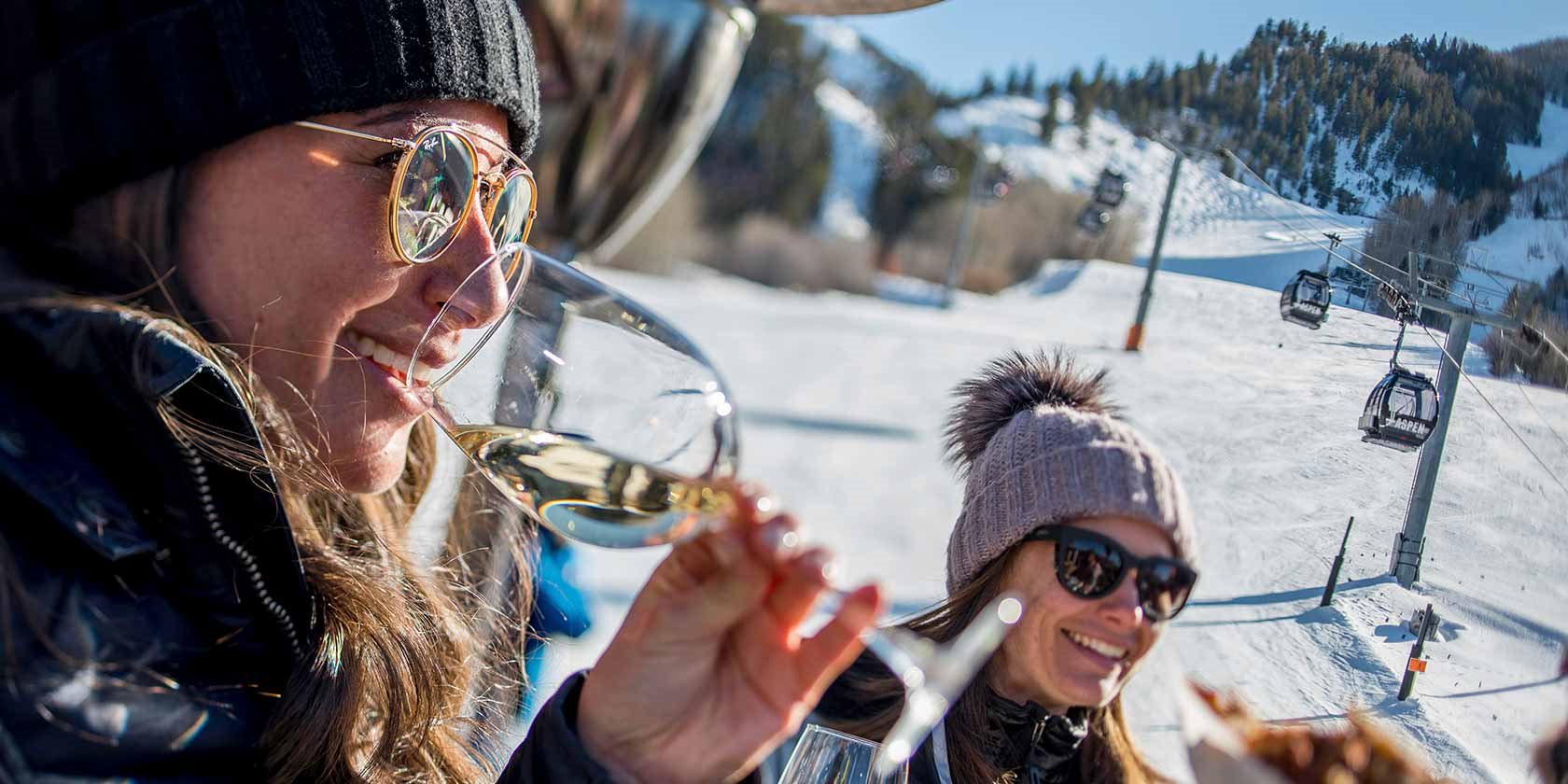 More than skiing and snow
Even though skiing is the main focus for most of the visitors, in contrast to today, it was not always so. In the 19th century, after the silver boom was over, the town was a quiet and sleepy place. The town had around 12,000 residents in 1880 but gradually its population declined and agriculture became the most important source of income for the remaining residents.
And it stayed that way until about 70–75 years ago, when married couple Walter and Elizabeth Paepcke made the town great again. They could see the huge potential for skiing in the beautiful and challenging mountains. But their vision went beyond skiing and snow. They created a cultural centre where opera, art, music and film festivals are part of daily life in Aspen. In summer and winter.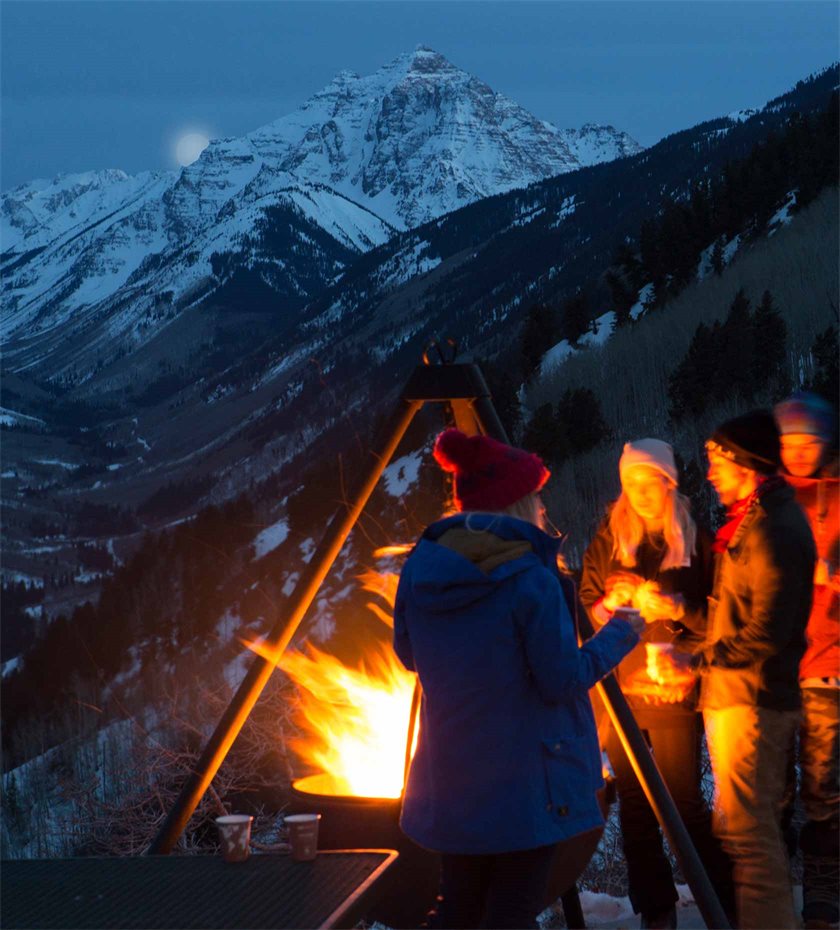 The town developed throughout the 1940s and 1950s and changed from being a sleepy backwater place in the mountains to becoming an exclusive and intellectual mecca. A town that could attract the elite, both spiritually and pecuniary. It has a huge number of exclusive restaurants and hotels.
"Aspen is a cosy and charming town. For obvious reasons, it's up-scale. Lots of haute couture stores. There are four mountains, each offering something special. You can stay at The Little Nell, which is a five-star hotel. The only hotel in Aspen with genuine ski in/out. When you stay, you have direct access to the ski lift, while the other side, there is the town with something for everyone. We think this is particularly interesting to Danish ski tourists. It is perhaps the most exclusive ski resort in the USA," says Lars Mørk.
Luxury among the mountains
Being able to step straight out of the jet plane and sit on a ski-lift is one of the things that skiing enthusiasts can do in Aspen that they cannot do in Europe. Also, as Lars Mørk explains it: "In Aspen you can enjoy Cat skiing in powdered snow. Being able to ski off-piste in freshly fallen snow is a wonderful experience. Mount Buttermilk is ideal for experienced skiers and families. Mount Snowmass is more challenging. And then there's Mount Aspen – guests at The Little Nell have direct access from the foyer."
Other services include being able to drive around the terrain in a tracked vehicle and a mobile champagne bar that makes sure skiers can slake their thirst on the pistes. Aspen used to be a hidden jewel buried deep in The Rocky Mountains. But now everyone can see it sparkle.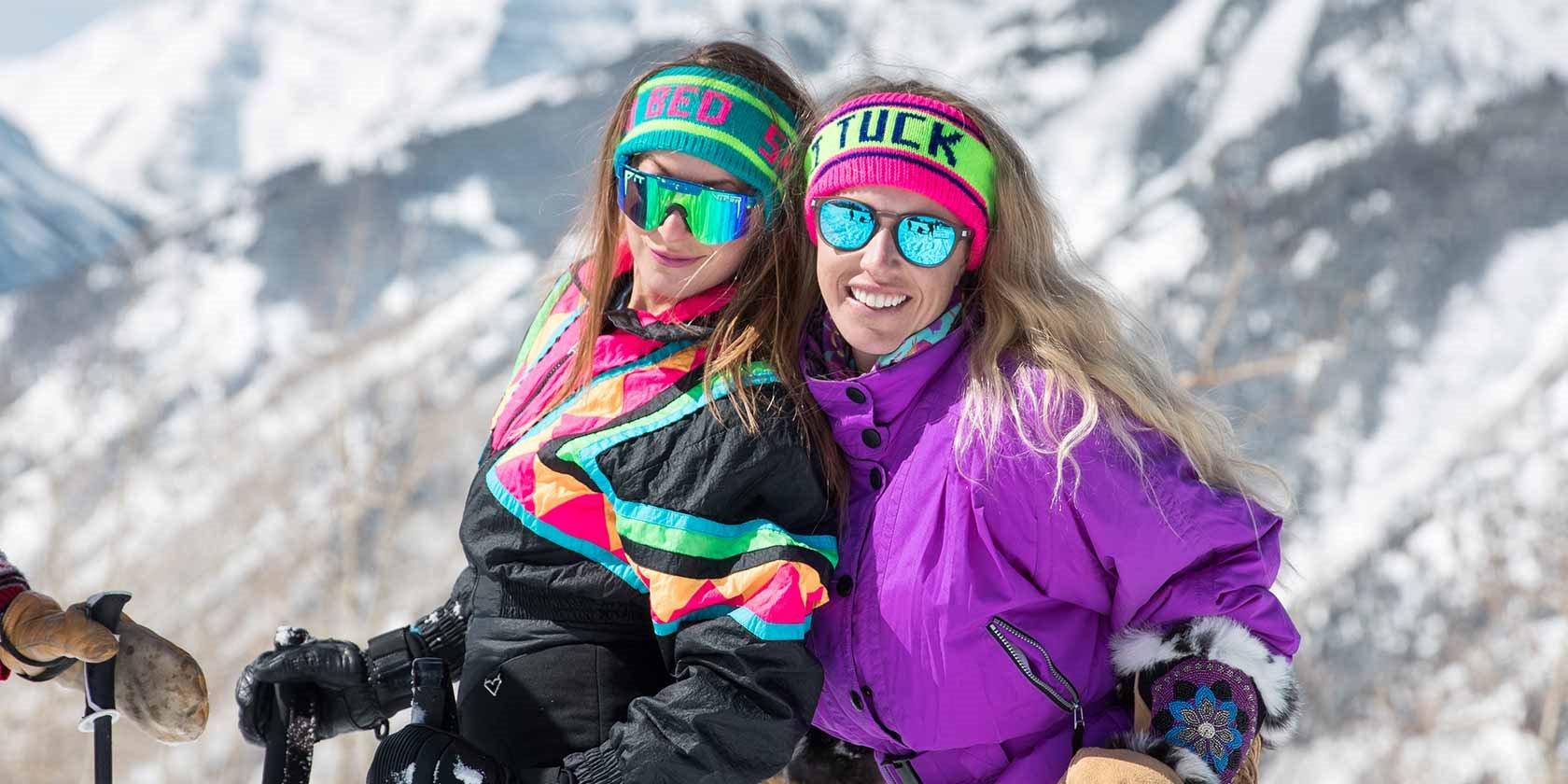 American Super Ski Slopes
Do you want the real deal rather than skiing on artificial ski slpoes on a power station in Copenhagen? Are you tired of snow cannons and unpredictable weather? If you seek adventure and exceptional ski experiences, there's only one direction to head in: GO WEST, YOUNG MAN!
Forget the bus to Isaberg or an exhausting car journey through Europe. Instead, hop on a plane and fly west to the USA. To powdery snow, amazing nature and the experience of a lifetime. The world-famous phrase that was used back in the day when emigrants sought happiness and wealth in central USA, can still be used today: Go West Young Man! Of course, glamorous Aspen is an obvious choice. But the USA is huge and there are many other possibilities. We have found three other locations that are special in their own way.
Telluride: The Most Beautiful of Places
Telluride is located in a corner of south-west Colorado. A perfectly bounded ski resort, which is located above a restored old mining town that looks like it came from a wild west film. The town is surrounded on three sides by mountain peaks that reach almost 4,300 m in height. There are few places in the world where you can experience such beautiful, pristine natural scenery. There are just 2,500 residents in the town and it does not even have a set of traffic lights. Nevertheless, Telluride is an up-and-coming ski resort. Above all, because despite the town's size and remote location, it has just enough restaurants bars and shops to make a visit a relaxing affair. Telluride ski resort covers an area of 8 km2. There are 148 trails and many types of ski runs; from child-friendly ski runs to off-piste adventures for the experienced skier. It helps that Telluride is not deluged with tourists. This means small queues at the ski lift and you can still experience being completely alone in the wilderness.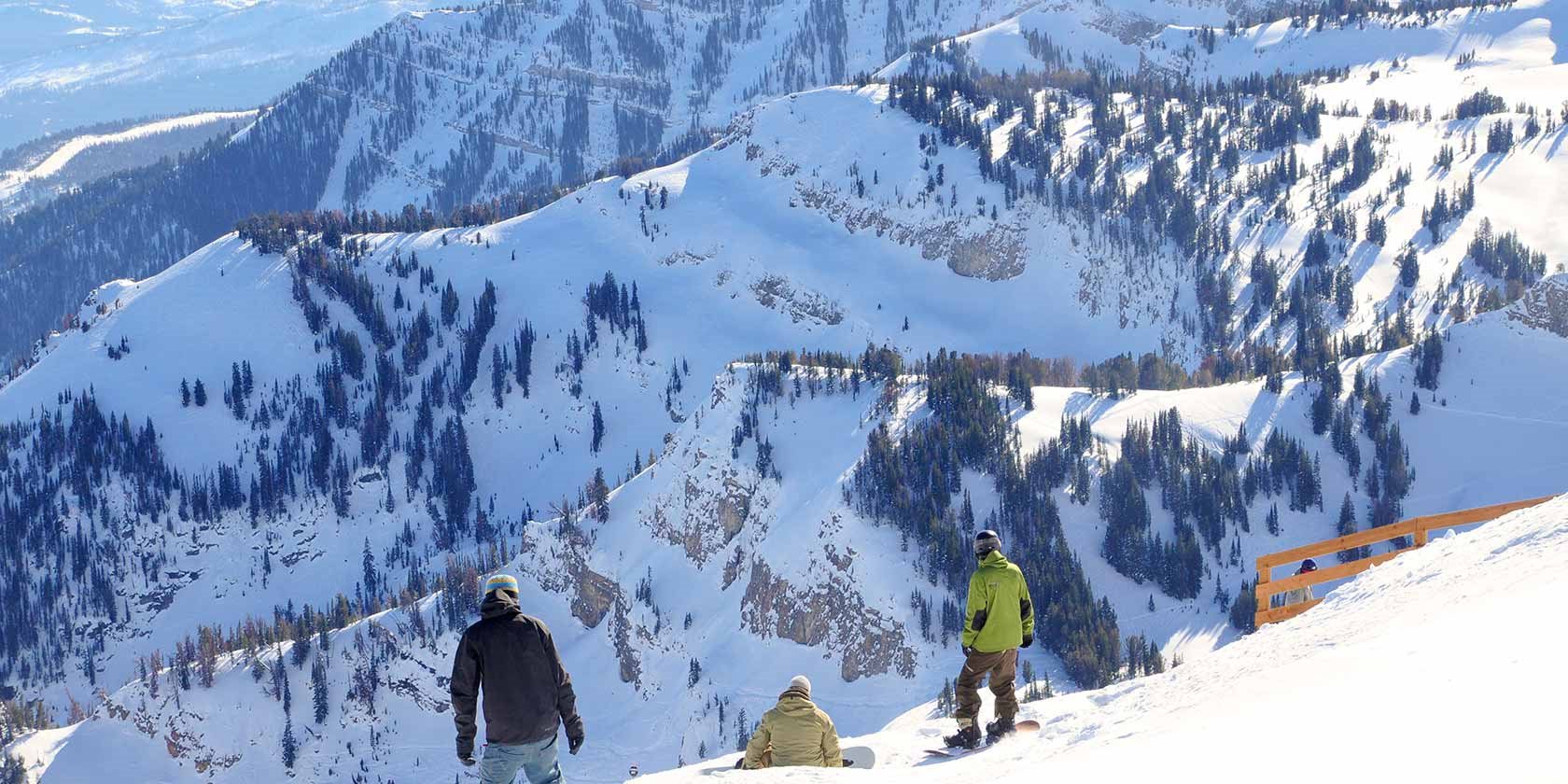 Jackson Hole: The Expert's Favourite
If you love the call of the wild, then Jackson Hole in Wyoming is the ideal choice. Located just south of Yellowstone Park, the area offers amazing experiences in unspoiled countryside. It is often called America's Chamonix because it offers perfect skiing holidays for experienced skiers, both in terms of difficult terrain and the obligatory aprèsski festivities. Jackson Hole is very different to what the mainstream ski resorts like Utah and Colorado offer. It is a Wild West magnet for downhill skiers and snowboarders who seek steep mountain slopes and vast trails in the vast 10 km2 snow-covered wilderness. More experienced downhill skiers will ski on the Corbet's Couloir. This ski run is short but very steep. Skiers start the run from a cornice and at full speed, ski between the rocks towards the base. There are also other difficult ski runs with steep declines and heaps of powdery snow. Après-ski entertainment takes place in the Teton Village, which surrounds the base of the resort. A lively, fun town.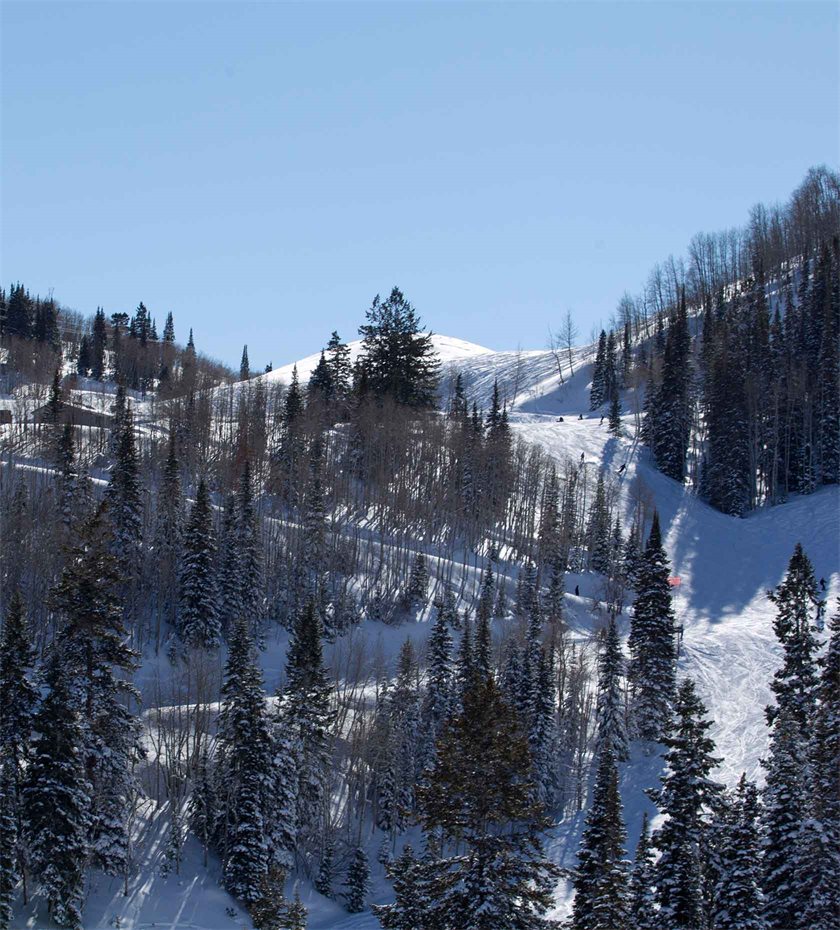 Park City: Less Than A Hour Away From Salt Lake City
Less than an hour away from Salt Lake City in Utah is Park City, a 13 km2 ski resort. In fact, it's two ski resorts, because Park City was created from a merger with Canyons, and the new ski resort has over 300 marked ski runs. Park City is a booming ski resort. Originally a mining town, it is a picturesque place. The town is situated on the slope of a mountain with ski lifts at the central Park Avenue highway. It is surrounded by mountain ridges and some sparse forests and valleys that stretch into the wilderness. The area is great for experienced and less experienced skiers. But you need to be prepared to travel for miles around the area. The most challenging ski-runs are found on Jupiter Peak (3,000 m). In addition to slalom and cross-country skiing, the up-and-coming ski resort has many other options, including snowboarding and heli skiing.