A master chef moves to the country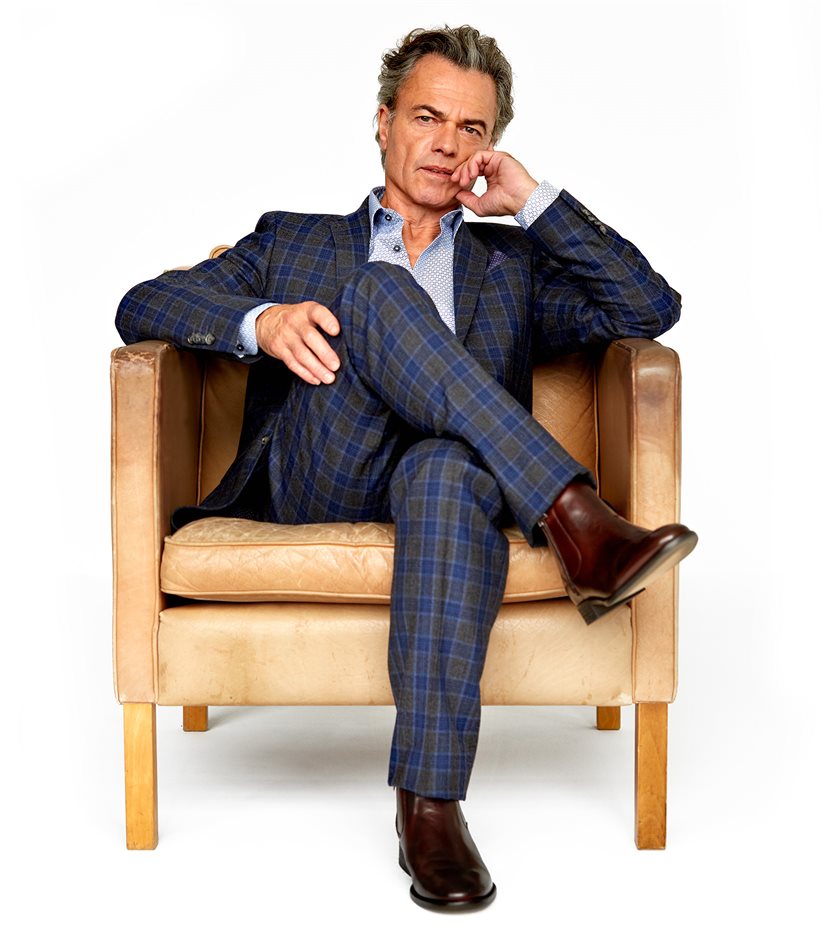 Francis Cardenaus new life
"I stopped because suddenly I was doing other things rather than cooking. I'm good at cooking but I'm not good at running a restaurant. A genuine passion in many ways resembles a drug addiction. When you have a passion you're hooked on your passion and you don't waste your time doing other things. I have always only ever been interested in cooking. For example, football doesn't interest me. I've never seen a game. Because football would take me away from my own passion. And managing a restaurant takes me away from my passion."
Francis Cardenau has been a chef for 45 years. He has been awarded Michelin stars and achieved great renown. He has trained some of Denmark's best new chefs and created successful restaurants with amazing food, the latest being the MASH chain. But now that is all over. It wasn't easy for him to walk away.
After 45 years, he is in a kind of rehab, and he hopes he can inspire others who fail to thrive with what their doing, to change direction. "A lot of people want to change direction, but the regular pay packet holds them back. Nothing wrong with a regular pay packet but you need to see what else lies on the positive list. You must not just give away your family and your life for a monthly pay packet. But there's a hard withdrawal period – just like with drug addiction. First you have to make the decision to change direction. And it's hard. You stand on a new, unknown path and you cannot go back. You've made a deal with yourself.
I have lived in the same box for 45 years and felt secure. Now I have to make a new box, a box I can put myself in, and it feels unstable; there's a lot of stress because a lot of the things you do, you're doing for the first time. But the fact that you try means that positive things are added to the list. Before I stopped, I woke every morning with an upset stomach because I had slept badly because I lived in the city with all its noise and I couldn't see the stars."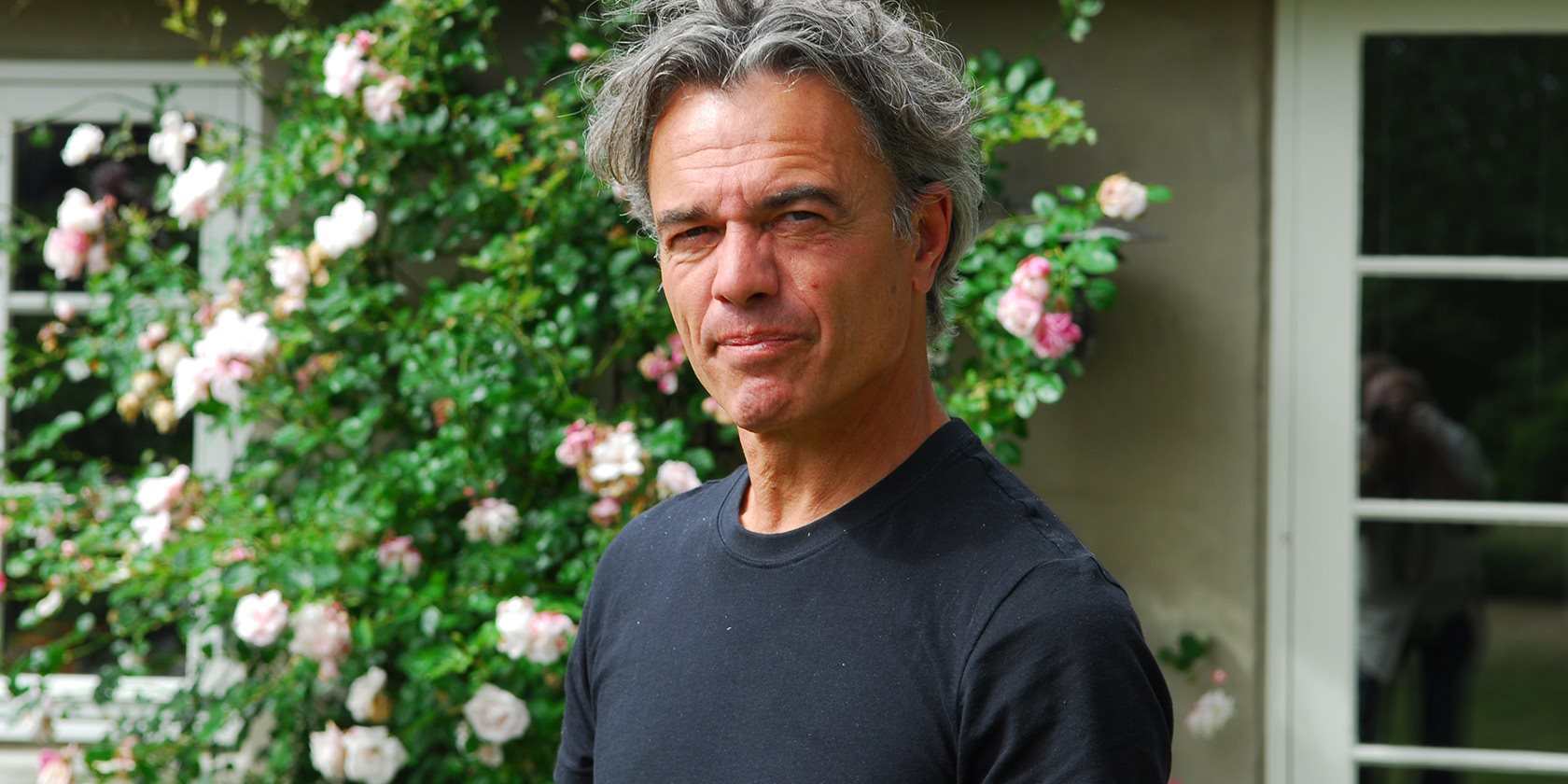 Francis Cardenau wanted to try something new. He wanted to get out of the city. He wanted to slow things down. "When I came to Denmark the first time, I decided that I would have a house with a thatched roof. But it's only now I have fulfilled my dream. I love thatched roofs. They create quiet. You cannot hear the rain and you cannot hear the storm. It's completely quiet."
Cardenau is not at a complete standstill. When we arrive in the idyllic North Zealand countryside close to Arresø, he walks around the garden talking on the phone. He is dealing with an order for a party. He still does this work now and then, because he still needs money in his new life. And there are a lot of things that need to be ordered, and everything must still be the way he wants it. Finally he ends the telephone conversation and takes us on a tasting tour of his four hectares of land. It is a sensory experience. There is rocket, strong and slightly bitter the way it is in southern countries, different varieties of tomatoes in the greenhouse, chillies of varying strength, asparagus, all kinds of herbs, garlic, onion and rosemary. And there are lettuces in the newly made raised beds that have wooden sides and ends made from the kinds of stones you find in the fields. "We've made two beds, now we just need to make 20 more," says Francis Cardenau optimistically.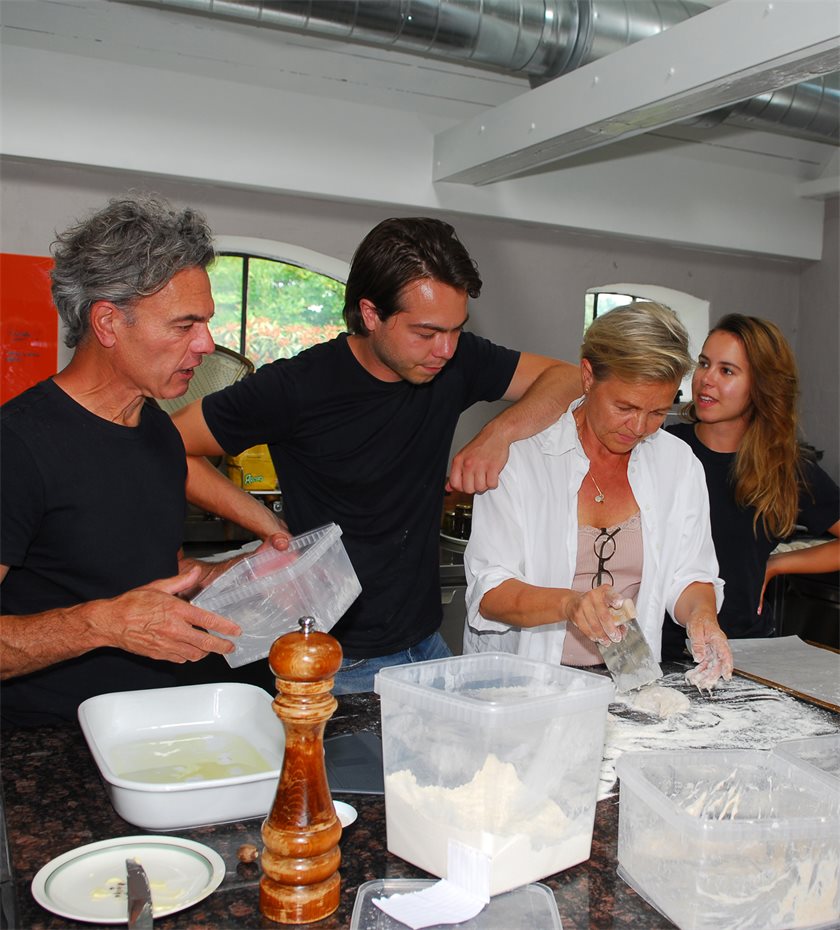 There are lines of walnut trees and berry bushes, there is rhubarb everywhere and fruit trees with apples and pears and wild cherry plumb and also some rare crops like medlar. Francis Cardenau knows the Danish words for all of them. "When I came to Denmark, I decided to learn Danish so that I could talk with the people here and so that I could use Danish ingredients. Many of my colleagues insisted on only using French cooking with French ingredients, but I was never interested in that. I've always found my own small Danish producers of ingredients and apart from truffles and perhaps foie gras, it hasn't been difficult at all."
And now he is himself trying to be a small producer. "I love being away from that noisy beehive where the sun never shines. Here it is quiet and you can see the stars. And you know precisely when it is spring, because the larks sing. When you live out here, you suddenly understand a lot of things. You can understand why the artichokes don't grow. I'm not a farmer, but I can recognise when something grows, and I want things to grow."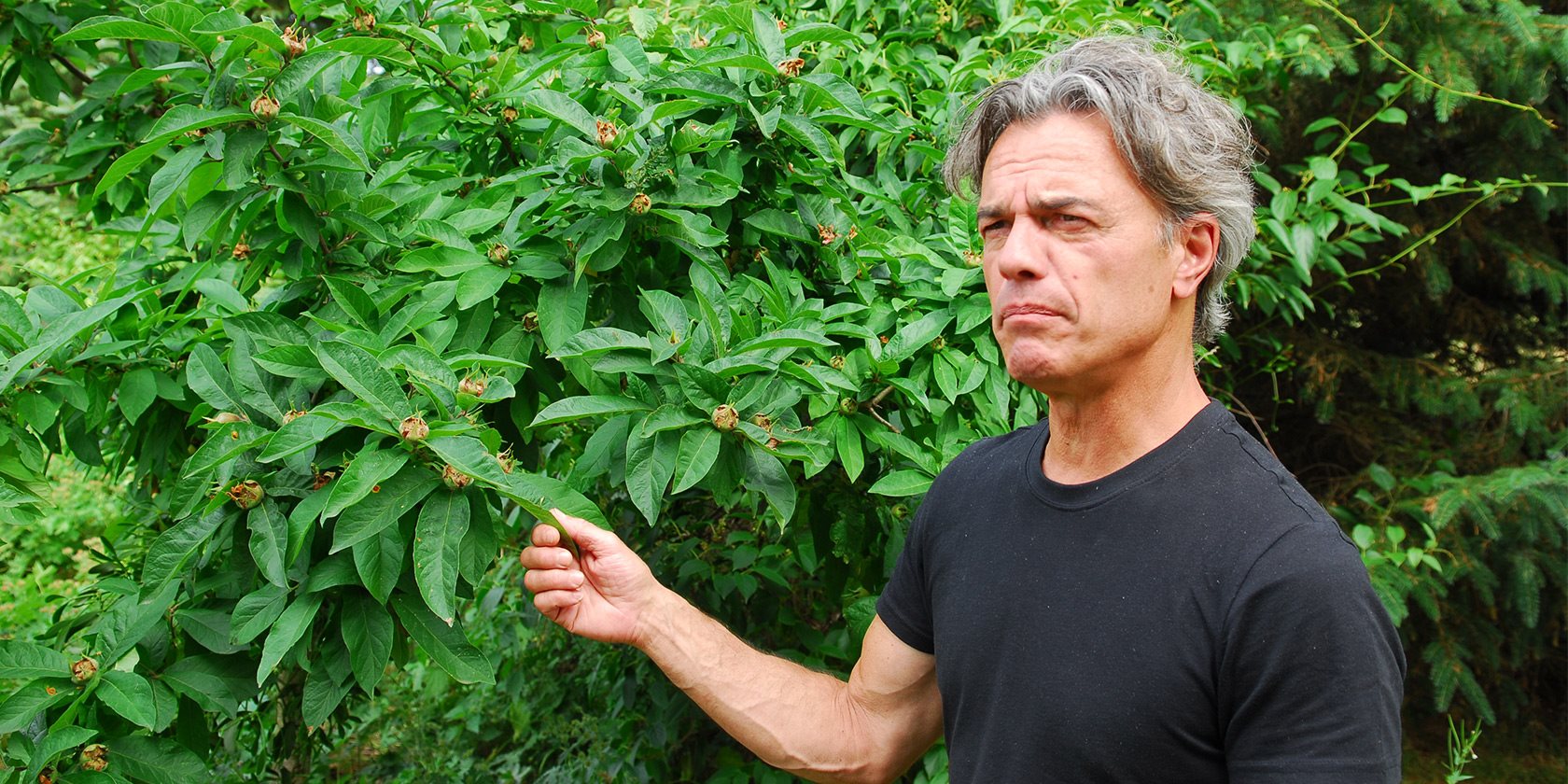 Francis Cardenau wants to grow his vegetables without help from pesticides. "We grow the vegetables in permacultures, which need all the small creatures and insects, which the plants attract. In that way we don't need fertiliser, and with high beds, watering isn't as necessary, even during a dry summer." Francis Cardenau almost tastes the word permaculture. "It's like neighbours in the old days. You needed each other. And up here we have some great neighbours."
But what about food, we ask him. "I'm cooking again actually. I've spent an incredible amount of energy in ending my addiction; getting used to not having to get up and go to work for an unimportant restaurant. It's only now I'm beginning to be able to do it. When I visit my friends who are chefs, I see the stress in the kitchens. They haven't received the goods on time and there's only an hour until the food is to be served and they have to change the menu. I'm glad I'm away from all that. And getting this place organised has taken time. The house has undergone a major renovation and it took time to clear the land, which was completely overgrown."
Naturally, Francis Cardenau has a plan. He has installed a professional kitchen in one end of the house. "My dream is to create a meeting point, where food is the central element that makes things happen. I will invite people. They can be politicians or teenagers or lonely people. I will perhaps invite five of the old boys from the nearby care home and give them the task of finding five women to bring along. Then I will cook with the men, while my wife and the women go for a walk. And we'll see what happens. It must be a theme of general interest every time, and so we'll maybe make some small films, which we will upload on YouTube. And I will do some dinner orders on the side. Not too many. But I need to make some money to finance a place such as this."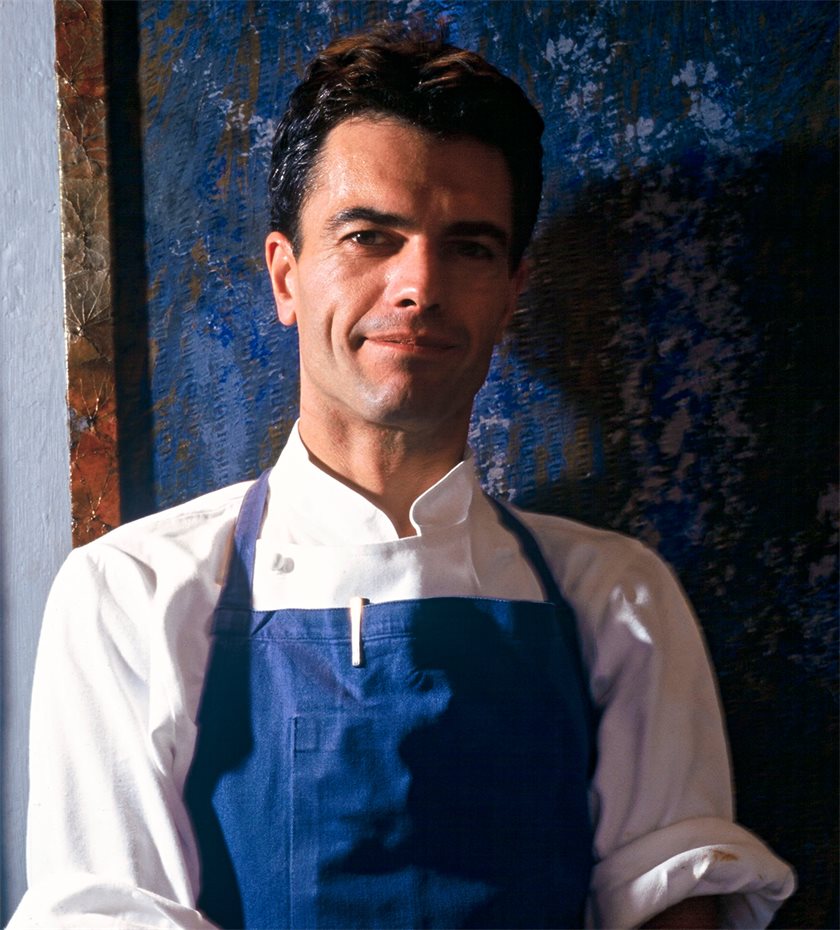 His wife Henriette and his two children Claire and Victor play a big part in Francis Cardenau's new life. But it has also been challenging. "The problem with a passion is that it comes before your relationship, before your family. Even though we live in the same place, we have not lived together. I would come home very late from work every day. My family would get up early to do their thing and leave the house before I was out of bed. And now after 30 years, we are together again and we have get to know each other again. The woman I met 30 years ago is not the same woman I know today. And I have changed. After 30 years of being a boss, believe me, you still think you're the boss when you come home. So we have to get used to each other."
Right now things seem to be going well, at least when the Kaufmann Journal is visiting, Victor is among the saucepans in the new kitchen, fresh-made lasagne sheets are hanging to dry, Henriette is baking buns using dough the family made on a baking course at Meyer the day before, and daughter Claire is helping while Francis Cardenau moves around, looking happy.
"I've decided to change direction in life and leave the motorway and drive down the small back roads, where I have to stop and look around to figure out where I am. And I'm really happy doing that."
Facts about Francis Cardenau
Francis Cardenau was born in Lourdes in France in 1957. He moved to Denmark in 1989 after meeting his wife Henriette while he worked as a chef at the restaurant Copenhague in the Det Danske Hus in Paris (which gained a Michelin star because of his efforts).
He took over as chef at Søllerød Kro in Denmark after Michel Michaud. In 1993, he moved to the Restaurant Kommandanten where his talented efforts resulted in it becoming the first restaurant in Denmark to be awarded two Michelin stars. He left Cardenau Kommandanten in 2000 to work at Sommelier in Bredgade, where he laid the foundation for Copenhagen Concept, and then came Umami and later still, the MASH chain of nine restaurants, which he created together with Jesper Boelskifte and Erik Gemal.
Many chefs have learned from Francis Cardenau, such as Rasmus Kofoed and René Redzepi from Geranium and Noma, respectively. Two years ago, he collapsed in the kitchen in his restaurant and this was the beginning of a new life.
Francis Cardenau is married to Henriette. The couple have two grown children, Claire and Victor.