Revival of One of Denmark's Oldest Inns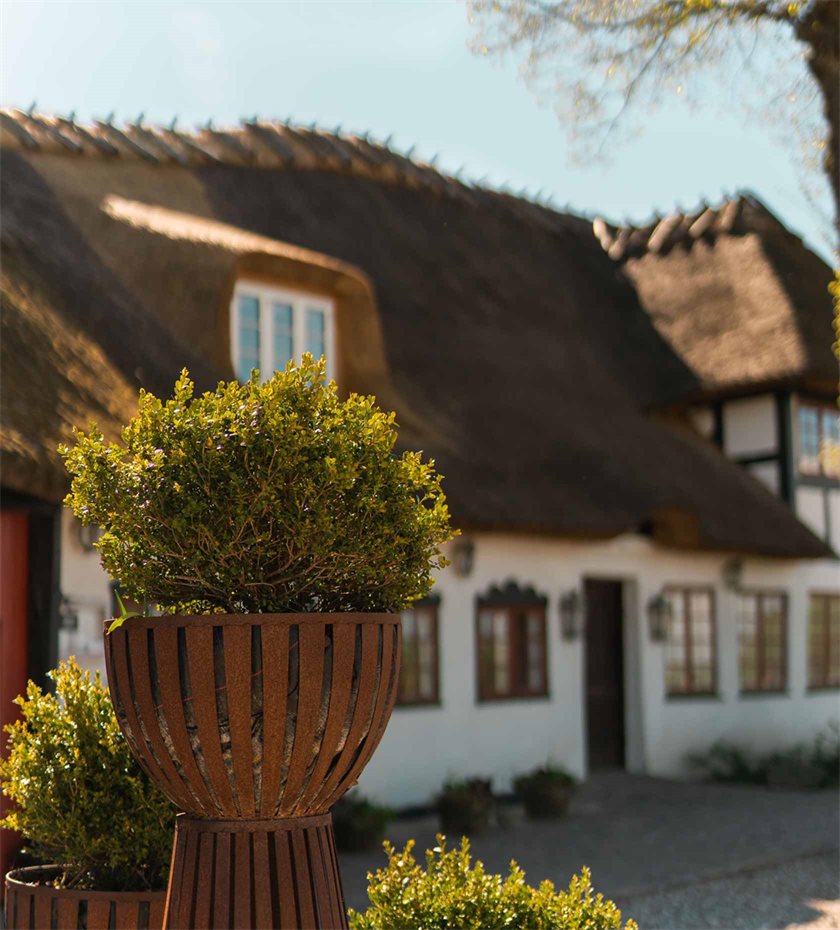 Skoemagerkroen Inn was built in 1521 – in other words, it was established during the Middle Ages. It is located in central Zealand, between Holbæk and Roskilde and is the oldest royally approved postal and stagecoach inn in Denmark. Christian II of Denmark passed a law that there should be inns built at regular intervals (about every 15 km) along main highways where horses could be changed and travellers could eat. It was the beginning of Skoemagerkroen Inn, where travellers could stable their horses. A place where owners and horses could get something to eat and drink and get a good night's sleep before continuing on their journey.
And even though the modern Skoemagerkroen does not serve those original purposes, it is still a very popular place following its comprehensive renovation and re-opening on 1 August 2018.
The man behind Skoemagerkroen is Poul Bøje Nielsen, who previously ran Elmely Inn in the village of Ugerløse where he grew up. "Quite simply, I fell in love with the opportunity to open the restaurant and inn in a completely unique location with a history that no other inn could boast. In 1722, Ludvig Holberg Jeppe wrote while he stayed here, and former war minister Anton Frederik Tscherning celebrated his wedding here in 1845. With all that rich history, I really wanted to open the restaurant here and the previous owner wanted to sell. But the whole building was falling apart and I didn't have the money to rebuild it. Birgit and Michael Jordan wanted to support the project and it was a fantastic opportunity to go ahead," says Poul Bøje Nielsen.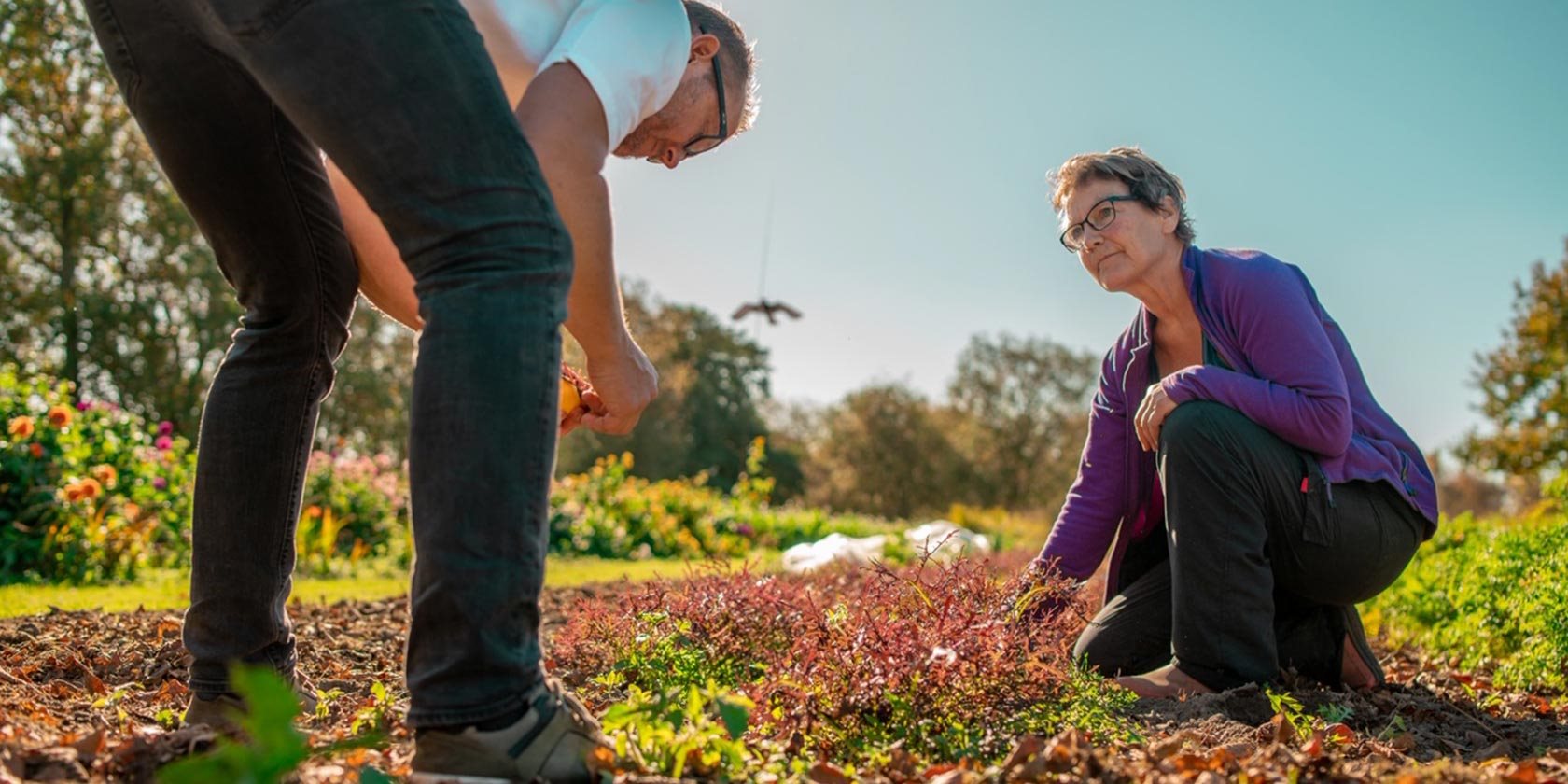 Local in focus
Skoemagerkroen Inn is surrounded by peaceful and secluded countryside. Free range hens move around the thatched white building, enhancing the feeling of countryside idyll. Even though these particular hens will not end up as part of the menu, they certainly could, because all of the cuts of beef, pork and poultry that are served in the restaurant are from local free-range sources.
"Ever since Elmely Inn, my philosophy has been that there must be the shortest possible path from field to table. And we have continued with that approach. Meat and vegetables come from local farmers. You must use and support local suppliers, so that we all of us together have a better cohesion," says Poul Bøje Nielsen, who values craftsmanship and delicious food very highly.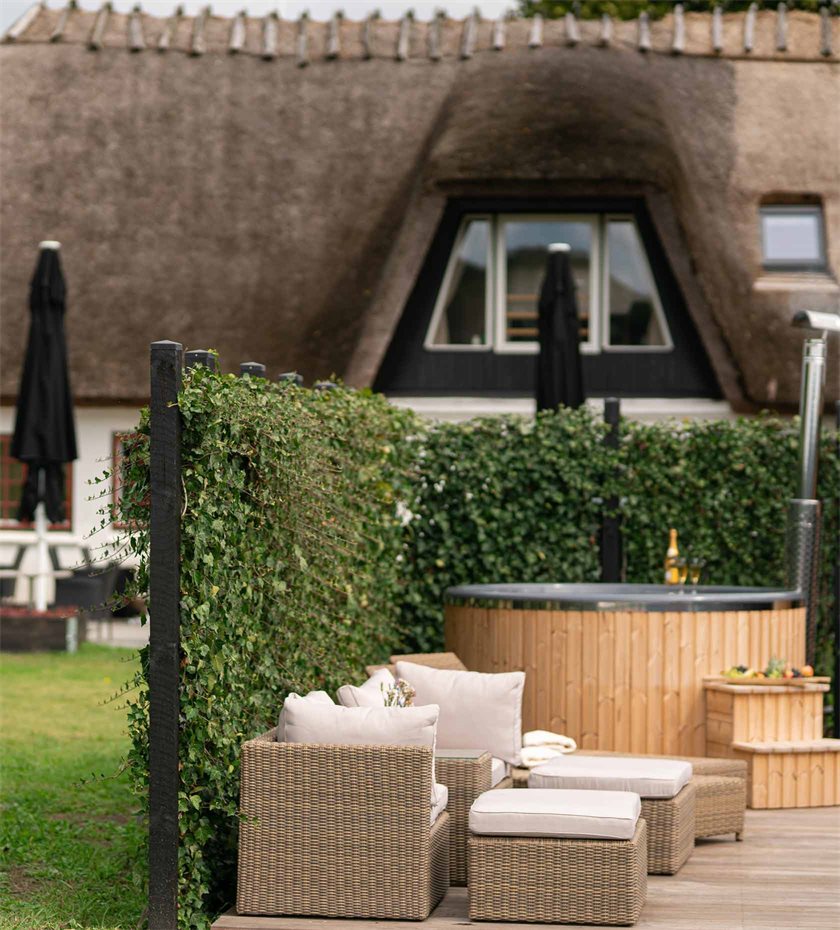 "Skoemagerkroen Inn is a place that must be able to satisfy everyone, whether you love beef with bearnaise sauce or are a vegetarian. Everyone must feel at ease here. With very few exceptions, all of our ingredients are Danish and we aim to provide food that has a fine balance between the classic and the modern. Inn food for 2019 you could say. Everything is handmade and we even employ our own butcher, who matures our meat, makes our rolled seasoned meat and salt dries our bacon," says Poul Bøje Nielsen. At lunch, Skoemagerkroen Inn serves traditional Danish open sandwiches with a touch of the modern, while at night, guests can enjoy a large buffet based on the best seasonal ingredients or à la carte with traditional Wiener Schnitzel, beef with bearnaise sauce and chocolate dessert.
In addition to excellent local ingredients, Poul Bøje Nielsen has one particular mantra he works with: "Even the best meals can be spoiled by poor service. I won't stand for poor service myself and therefore everything must be perfect. I put a lot of effort into finding employees who are able to see things from the guest's point of view. In general, anything is possible here and we always endeavour to ensure that any problem is solved."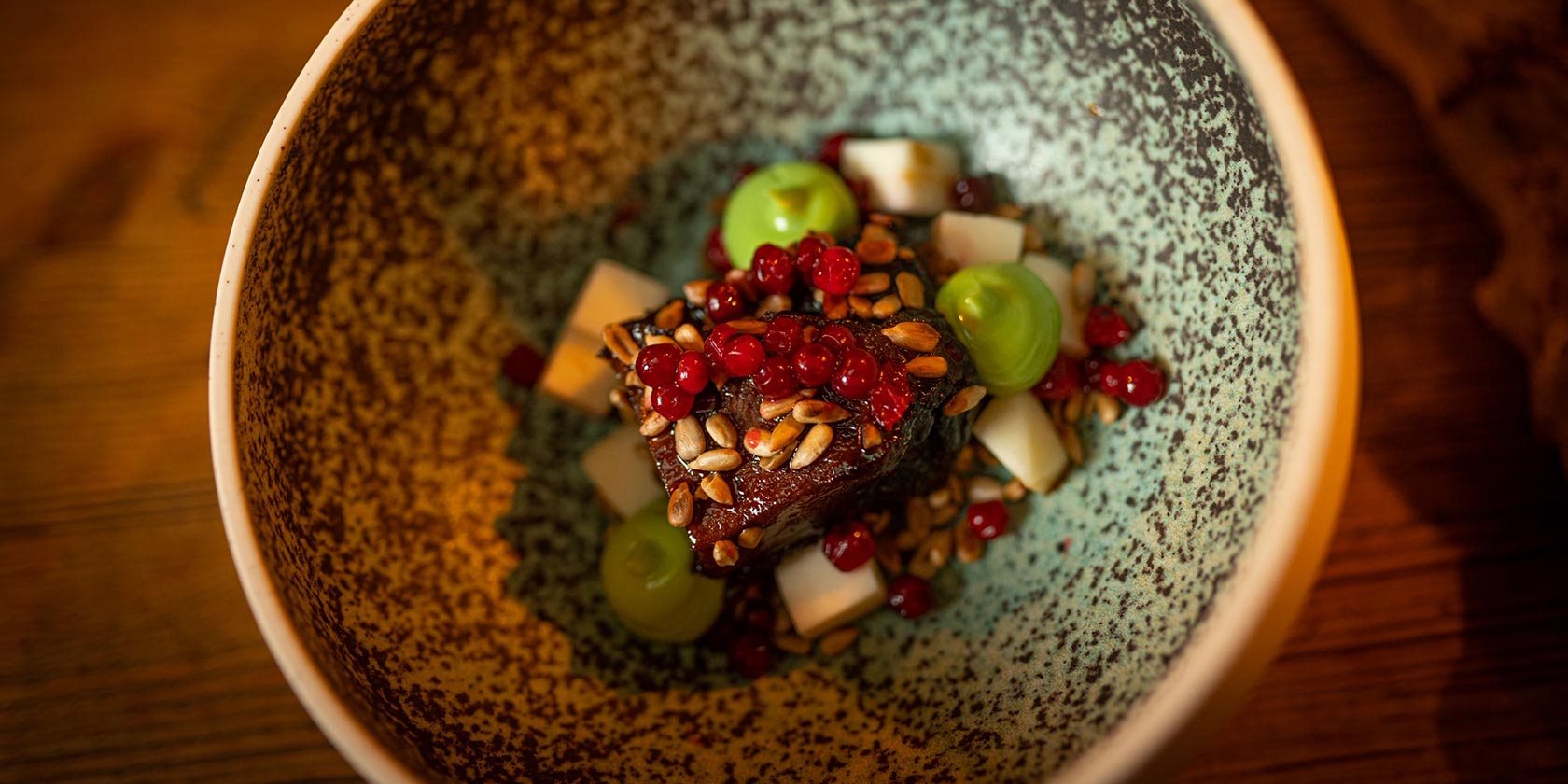 Attractive overnight accommodation
As it did back in 1521, Skoemagerkroen Inn also offers overnight accommodation, now in elegant, newly renovated rooms of various sizes. Some rooms have large baths and those rooms are designed in an elegant beach hotel style. The interior design is a combination of furniture and small details with great history, for example the old ceramic pieces that are found in all of the rooms.
Skoemagerkroen Inn has become a popular wedding venue. And with just 11 rooms, Poul Bøje Nielsen has to be creative to find space for overnight guests, for example, there are a number of luxury tents situated in the beautiful countryside that surrounds Skoemagerkroen Inn. The tents are heated and equipped with proper, comfortable beds – advanced camping.
Thanks to Poul Bøje Nielsen, Skoemagerkroen Inn is no longer a relic of the past. On the contrary, it is a living roadside inn, that is very popular because of its long history, excellent modern gastronomy and high standards of friendly and personal service.