MUSTANG – a film icon on four wheels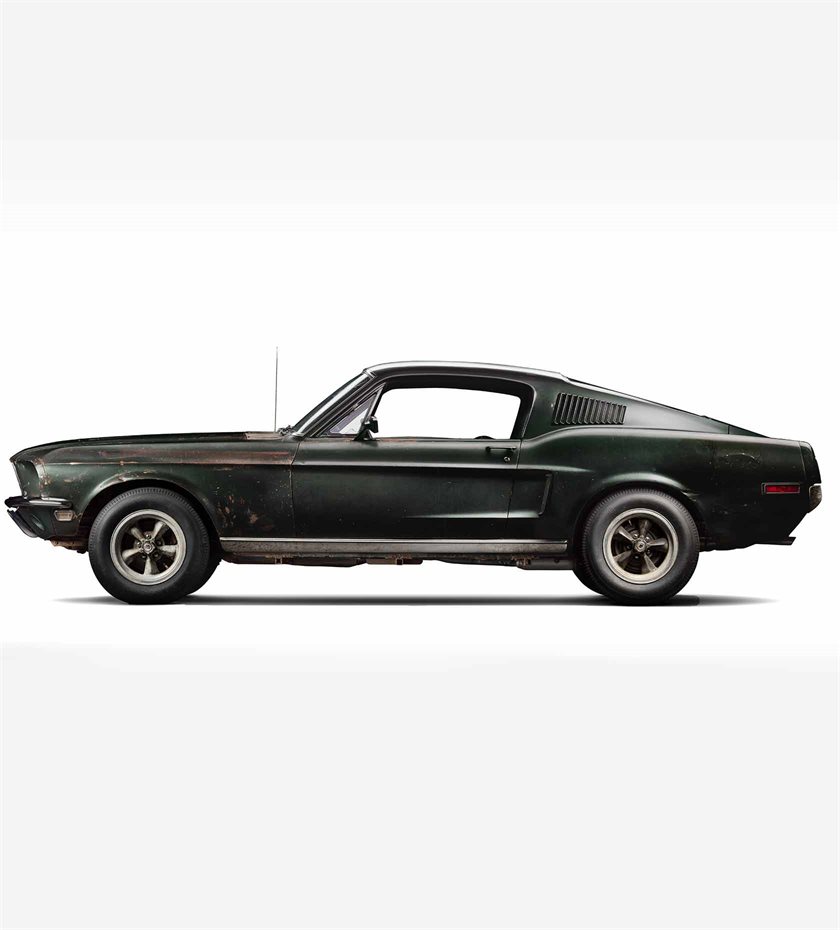 Few cars on film have become more famous than Steve McQueen's Highland Green-coated Ford Mustang GT Fastback from the film Bullitt. The ten-minute car chase through San Francisco's streets is considered by most to be the best in the history of film. And in 1968 it was a hit film that inspired millions of action-hungry car enthusiasts to go to the cinema.
The film's success was huge and in 2007, the American Library of Congress's national film archive declared the film had cultural, historical and aesthetic value. And it is difficult to say whether this was because of the Steve McQueen's acting or because of the iconic Ford Mustang GT Fastback. Car enthusiasts will claim that it was the car that made the difference. But everyone agrees that few action films have enjoyed such renown.
The film made the Mustang brand famous and loved. A genuine American racing car that had a 'bad-ass vibe' that many other cars lacked. The essence of which was realised in the film's legendary ten-minute car chase through San Francisco's streets; so steep it is almost impossible for a car moving at speed not to fly through the air as it races across the peaks.
The Mustang made the film Bullitt special. But the car was also a success in its own right. Even among ordinary people. Because right from the start, the goal was to create a typical American racing car that was inexpensive, so everyone could afford it. The simple design and mass-produced components meant that in 1965, American drivers could purchase one for USD 2,368 – in today's money USD 18,735 or DKK 120,000. In 1965, a typical American industrial worker earned USD 5,000 a year, or DKK 250,000 in today's money in Denmark.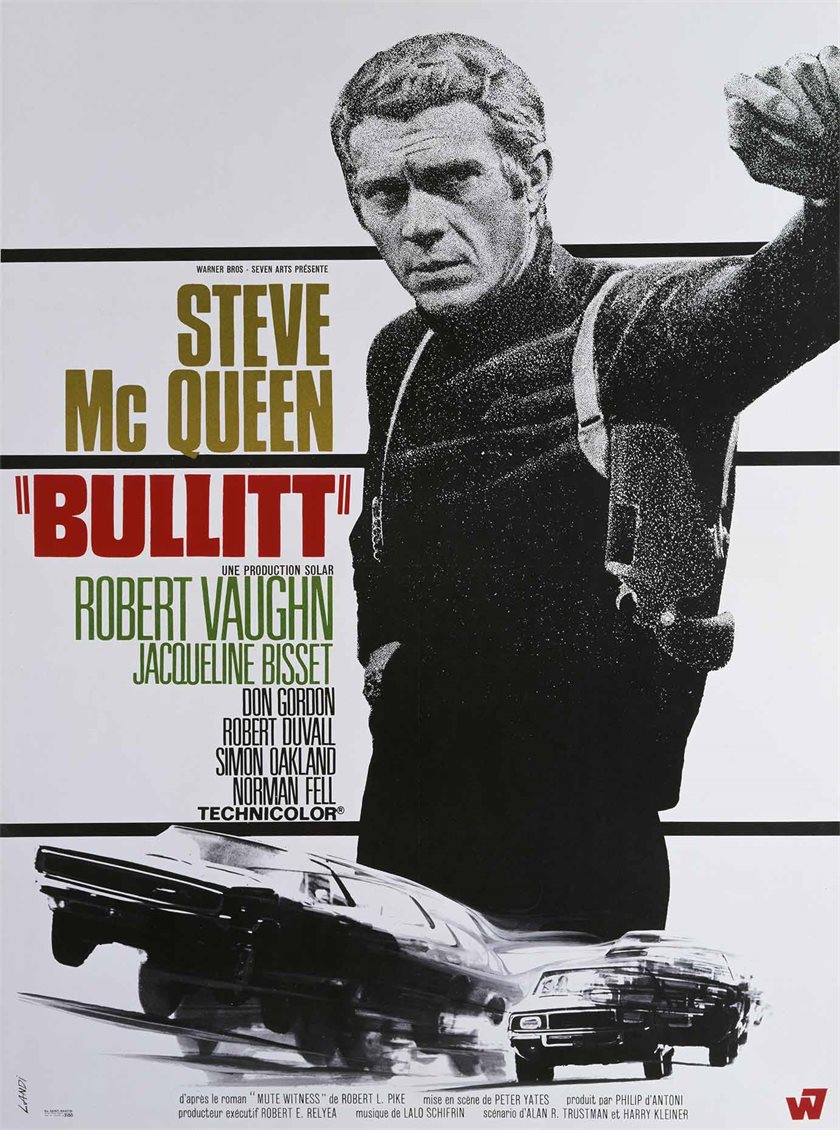 Two cars - one car chase
Ford delivered two examples of the 1968 Mustang GT Fastback to Warner Brothers. Both had a 6.4 l V8 engine, which delivered 320 HP. The manual gearbox was standard for its time – four forward gears and a reverse gear.
The film producers rebuilt the cars, which included a reinforced suspension so the cars could deal with the classic jumps from the tops of San Francisco's streets. In addition, the fog lights, classic "pony-in-corral" chrome grill, the Mustang name and the GT logo were removed from the car. At full speed, Steve McQueen reached speeds of 170 km/h. Only one car survived the filming. The other car was so badly damaged that it ended in the scrapyard. It is said that Steve McQueen personally tried to buy the other car.

Wanted to restore the original car as 'Eleanor'
The surviving car disappeared before Steve McQueen could get his hands on it. Many years later it turned up at a Mexican car breaker's yard. A Mustang enthusiast purchased the car and stored it away. It was not until the man's son inherited the car and looked into its history, that it was discovered that the car in fact was the original from the film Bullitt.
Incidentally, the man's father had actually wanted to restore the car so that it appeared as another iconic car, 'Eleanor' from the 2000 film Gone in Sixty Seconds. That film used a Mustang Shelby GT500 and also achieved cult status, with Nicholas Cage behind the wheel.
Luckily the car was not restored and the son could present the car as it was, with bumps, dents and rusted chrome. Rust or not, the car is legendary and part of the American Dream. It was exhibited in front of the American Congress's National Mall.

New Mustang 'Bullitt'
McQueen's Mustang GT Fastback was once again honoured 50 years after the premier of the film Bullitt, when his granddaughter Molly McQueen unveiled a new 2019 version of the Ford Mustang Bullitt at a car show in San Francisco.
In Europe, the Mustang Bullitt was presented at the Geneva International Motor Show in the spring. And Danish car owners who can afford the DKK 700,000 for the V8 version will be able to purchase one at the end of 2018.
The car has been updated, with a 5 l engine, packing 464 HP. But many of the details from McQueen's Mustang are found in the new Bullitt. The gear stick top is a white billiard ball, the leather interior has green stitching – and of course, the neighing Mustang horse on the chrome grill is there too.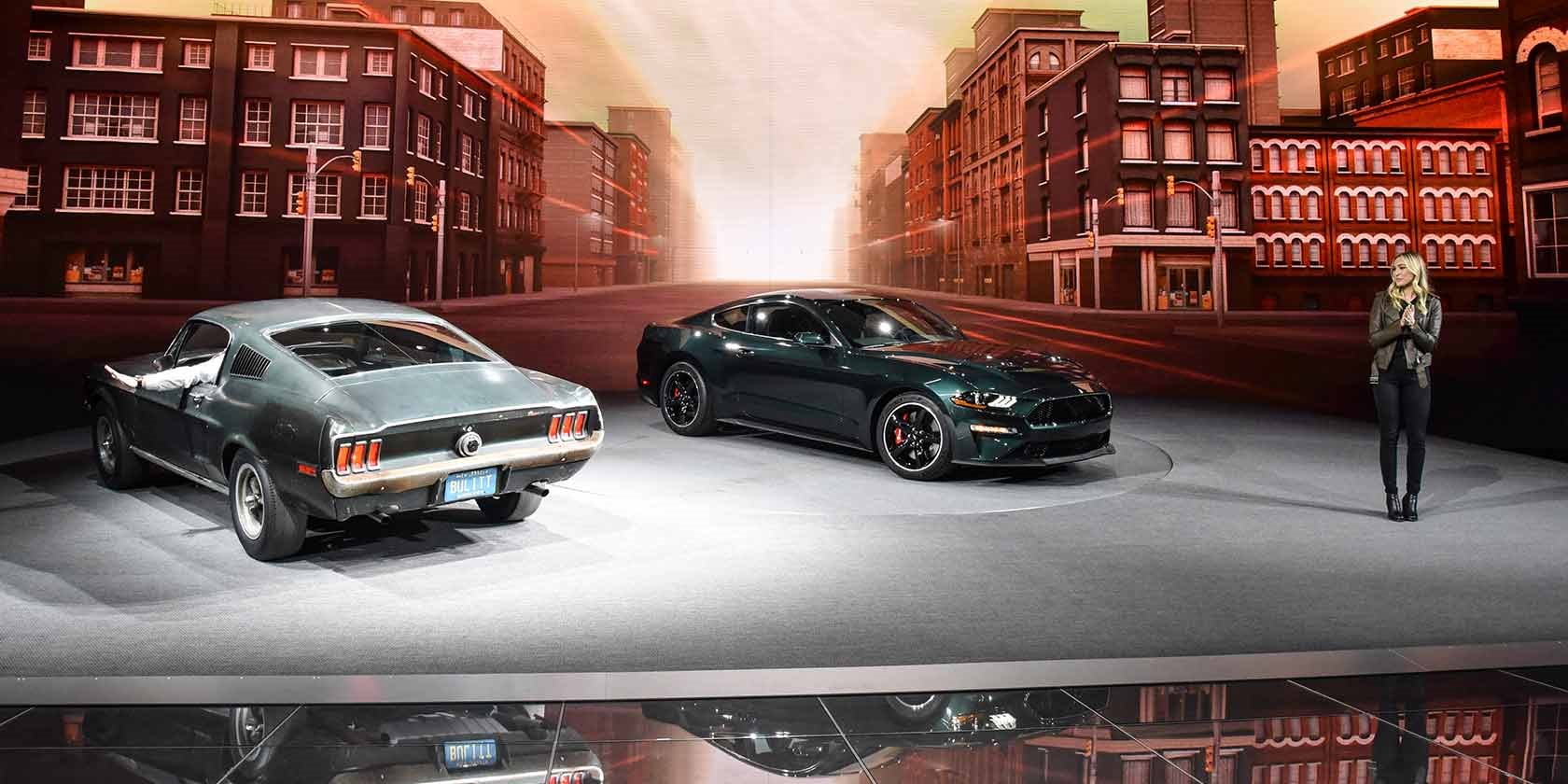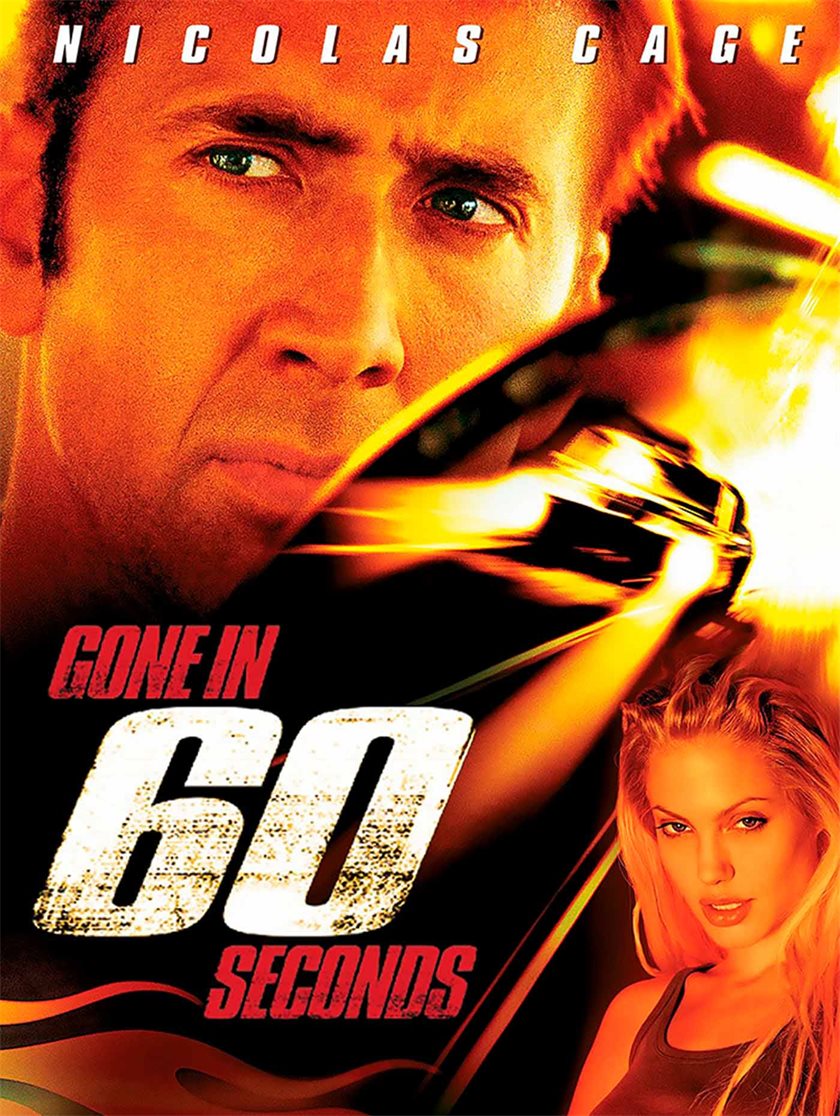 Ford Mustanf GT500 Shelby:
60 SECONDS enough time for cult status
Another Mustang to achieve cult status was the Mustang GT500 Shelby, or known as 'Eleanor' in the action film 'Gone In 60 Seconds'. The film stars Nicholas Cage as the car's driver, pushing his favourite car to its limits. The action is simple: Cage must take over a job for his brother who was ordered to steal 50 supercars. The last car, a Mustang GT500 Shelby from 1967 - he must have. Unluckily he has the cops on his tail, which leads to an amazing car chase that ends with a jump over a long queue on a bridge.
Mustang GT500 Shelby was definitely the mechanical star but many cinemagoers are undecided over who was the better acting attraction – Nicolas Cage or Angelina Jolie.
The dream of owning an American Mustang
If you don't have DKK 600,000–700,000 to buy a brand-new Ford Mustang Bullitt, you can do it for less. Especially if you know how use your hands and don't mind owning a car that is more than 25 years old.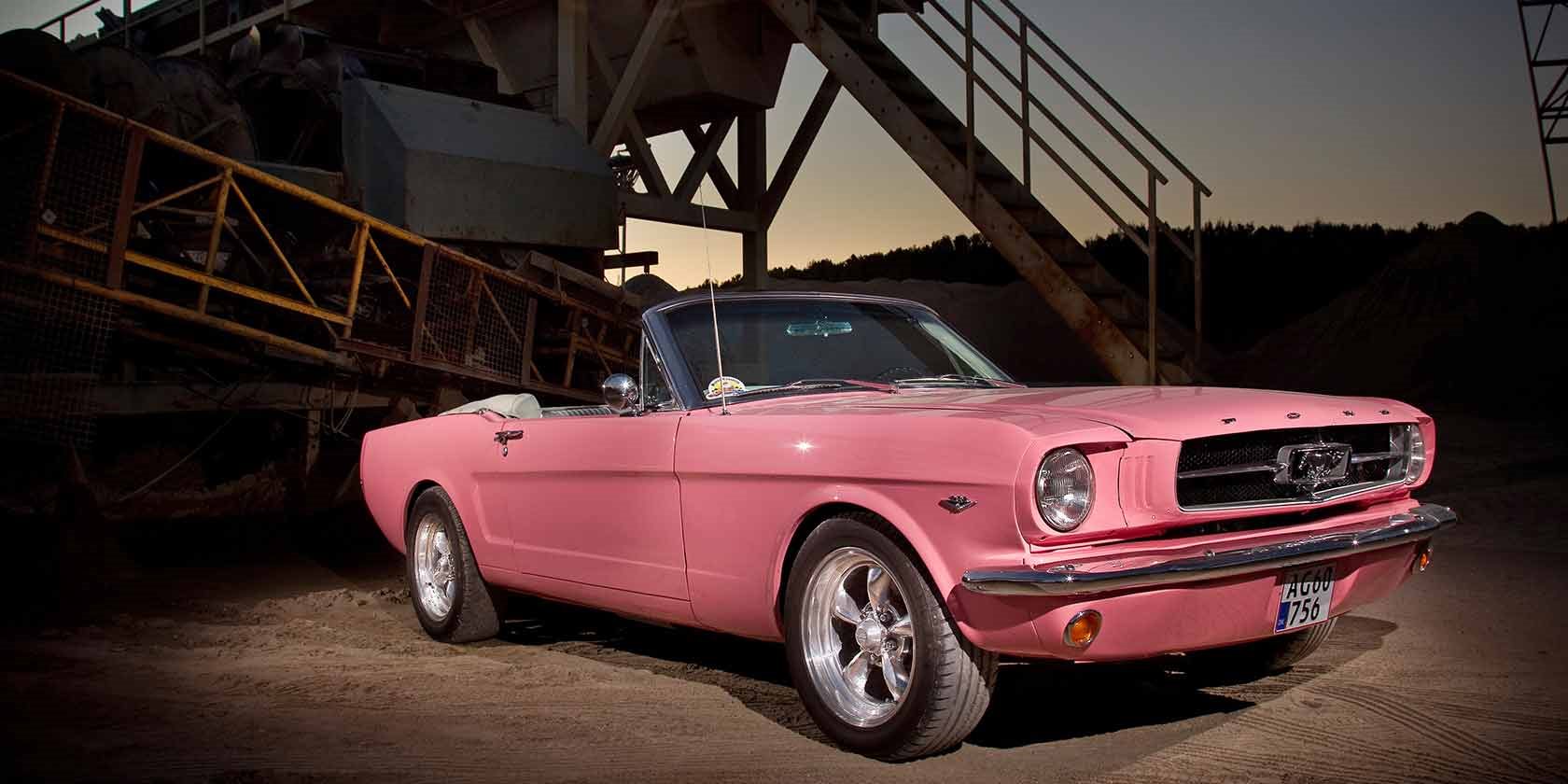 A slightly older Mustang Bullitt will still set you back DKK 250,000–300,000. It will also be classed as a vintage car, which means lower car registration tax and relatively inexpensive car insurance. But according to Kim Sennenwald, chairman of the Danish Mustang Club, you must abandon any notion about buying the car in the USA. "Look for a Danish car. Normally old cars in Denmark will be rusted as hell. But when it comes to vintage cars – and especially convertibles – we don't drive them in winter. And the insurance rules also mean that you can't use them as a car for work. Moreover, there are about 3,000 Mustangs registered in Denmark, looked after by car enthusiasts," says Kim Sennenwald.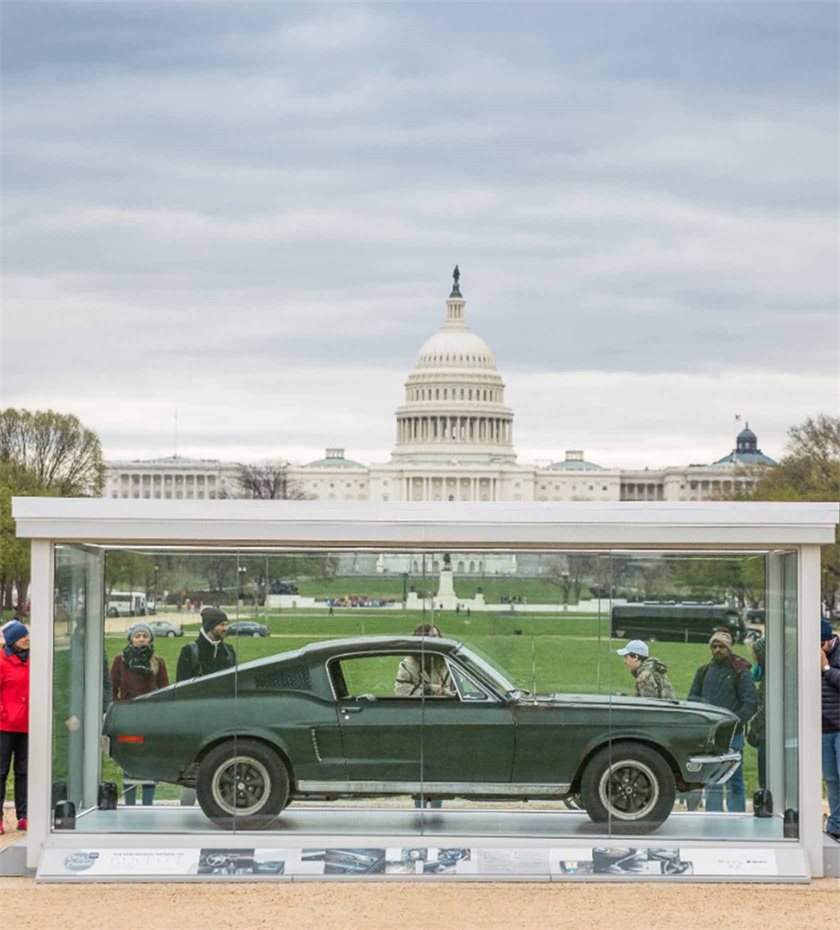 He believes Danish cars are generally in a better condition. "If you look for an American car you need a contact you can trust; who will inspect the cars for you before you purchase them. Otherwise you'll have to add travel costs to the price of the car. It also costs around DKK 25,000 to ship a car to Denmark, and the car registration tax will cost you another DKK 25,000." Kim Sennenwald is convinced a Mustang Bullitt would be a great buy for many people.
Shelby is a Hollywood car
"It's an original car, which you can still get spare parts for. On the other hand, a 1967 Mustang Shelby GT500 "Eleanor" is a pure Hollywood car that costs over DKK 1,000,000. Simply because the donor car itself is so desirable, there's a complete rebuild with a 17-part fibreglass "Eleanor" kit. There's also a reinforced undercarriage and a powerful drive shaft. Finally, you need to invest in rims, a steering wheel, lights and side exhausts, the characteristic rpm gauge and other details, which you can only purchase as original equipment, because they haven't been manufactured for many years. And that's precisely why a car like that is incredibly expensive and difficult to find."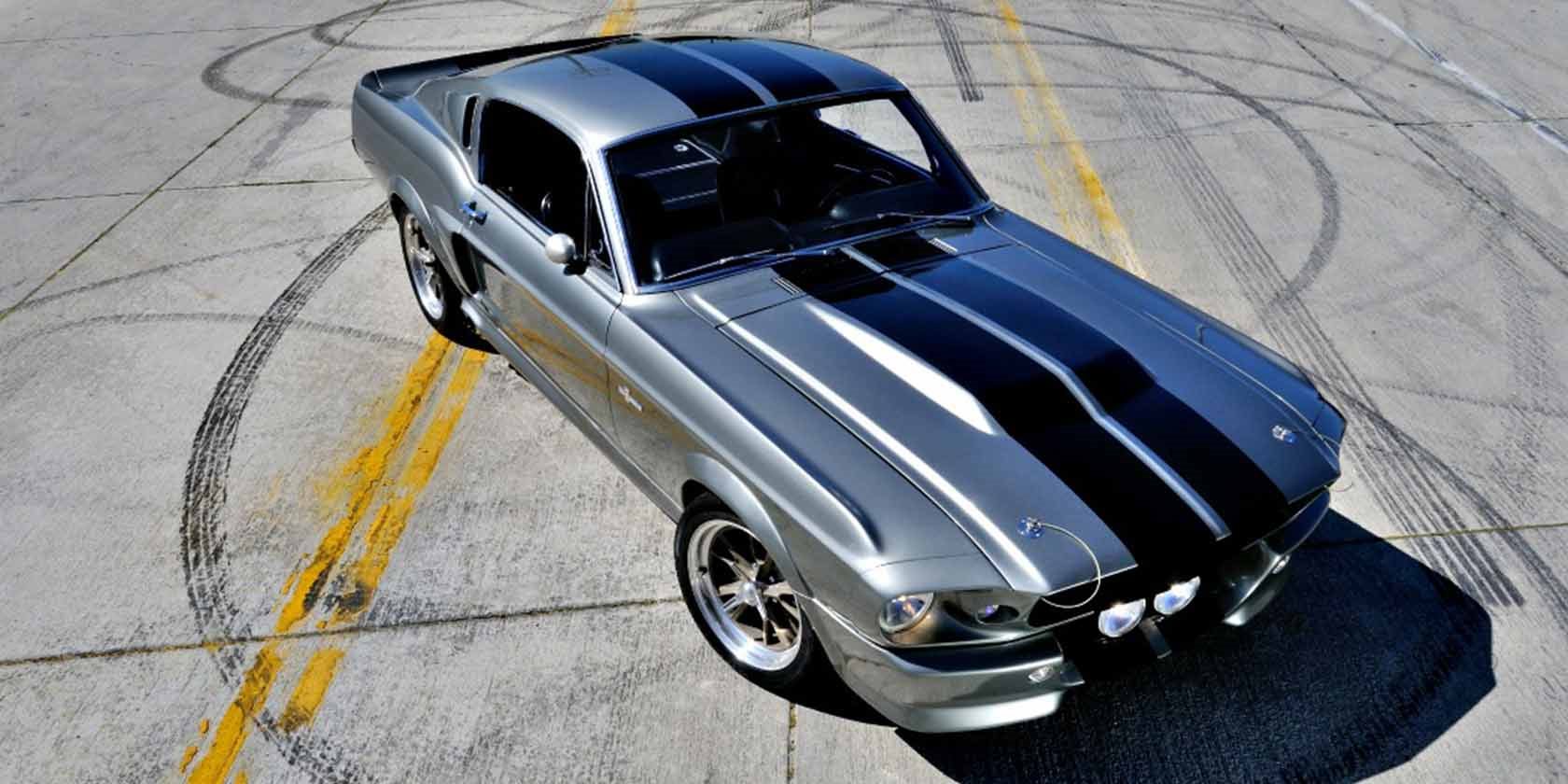 Kim owns several Mustangs. His favourite is probably a pink '65 version, which he and his wife renovated. And he totally gets the dream of owning an American sports car: "It's all about the endless freedom and the sound of a roaring V8 engine under the bonnet that means so much. Just a short trip in the car is enough to make you forget a bad day at the office," he says.