The FASTEST MAN on four wheels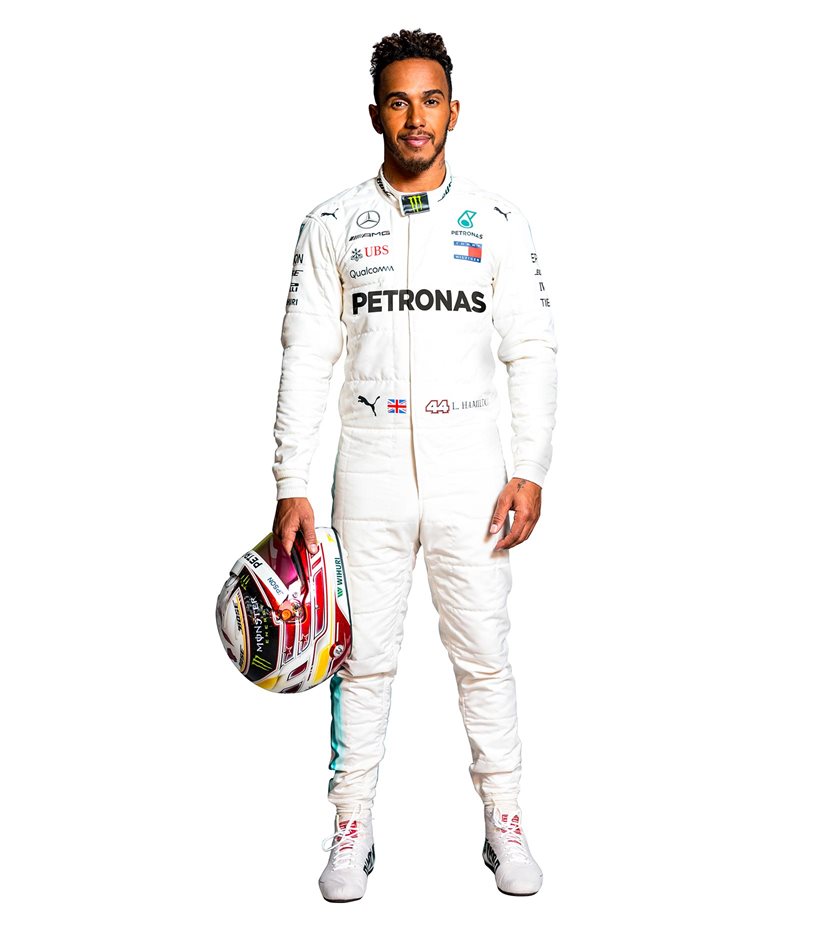 In 1991, Lewis Hamilton was six years old and ecstatic because his father had just given him his first car. It was a small radio controlled racer, built 1:12 ratio, with an electric engine. The boy revealed that he had the potential to become a Formula 1 champion when just a year later he finished second at the BRCA Championship. A race where he beat a large number of more experienced and more importantly, adult drivers.
His performance prompted his father to invest in a go-kart. And almost every weekend, father and son went out to the Rye House Kart Track on the outskirts of Hoddesdon in Hertfordshire, a sleepy town 60 km north of London. Hamilton wore the track down with his driving. He recalls how his father stood at the hairpins to see how the other drivers started to brake before they continued through the swing, and then moved a little bit forward and asked Lewis to first brake there. And the next time, his father moved a little bit longer forward.
Obviously the skill is in getting around the swing safely but with as much speed as possible. And Lewis Hamilton had that skill when he started his career as a Formula 1 driver. Unlike many other drivers, he lets the rear of his Formula 1 car to slide little when he accelerates out of a bend. A technique that he has honed to perfection from all his years on the go-kart tracks.
A go-kart driver sits only a few centimetres above the track. The driver feels all of the gokart's movements and the quality of the grip of the small tyres on the track. A Formula 1 racing car is in principle a big go-kart. Wilder. With more horsepower and a top speed of up to 350 km/h. Perhaps this is why Hamilton has enjoyed such phenomenal success on Formula 1 tracks in the last 12 years.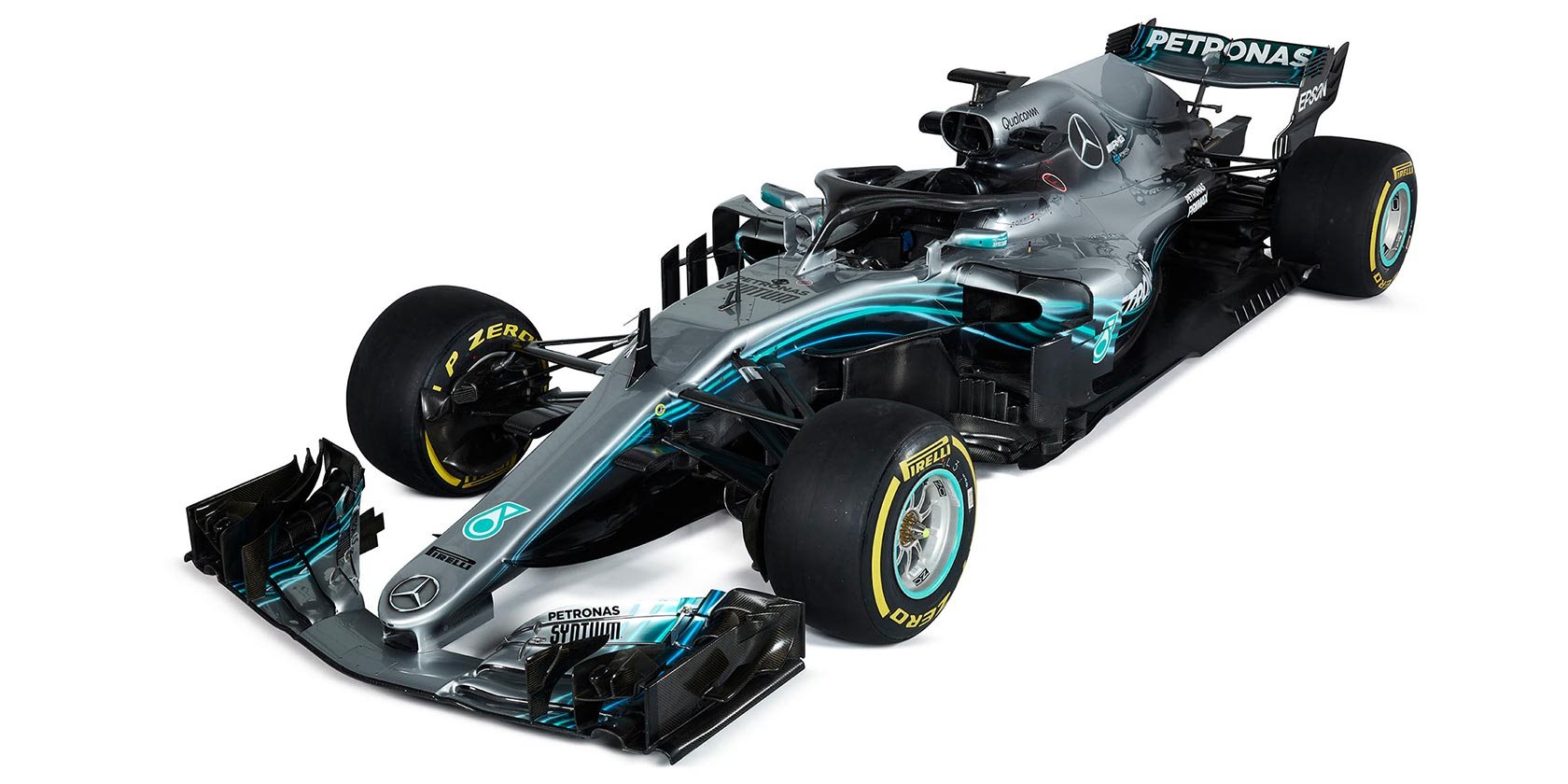 Hamilton's interest in motorsport began in earnest on small, quick go-karts. And as a 10-year-old boy, he was already completely confident that he would compete in races at the professional level. He was so convinced of this that when he met the boss of the McLaren Formula 1 Team, Ron Dennis, he said flat out that he would drive for McLaren one day.
That says a lot about Hamilton's belief in his own talent and his prediction became reality. When he was only 13 years old, he joined the McLaren and Mercedes Benz' 'Young Driver Support Programme'. Things went fast after that for Lewis Hamilton. After he won the British Formula Renault championship, Formula 3 Euro Series and GP2 championship, Hamilton became a member of the McLaren F1 team in 2007 and made his debut 12 years after the day he met Ron Dennis.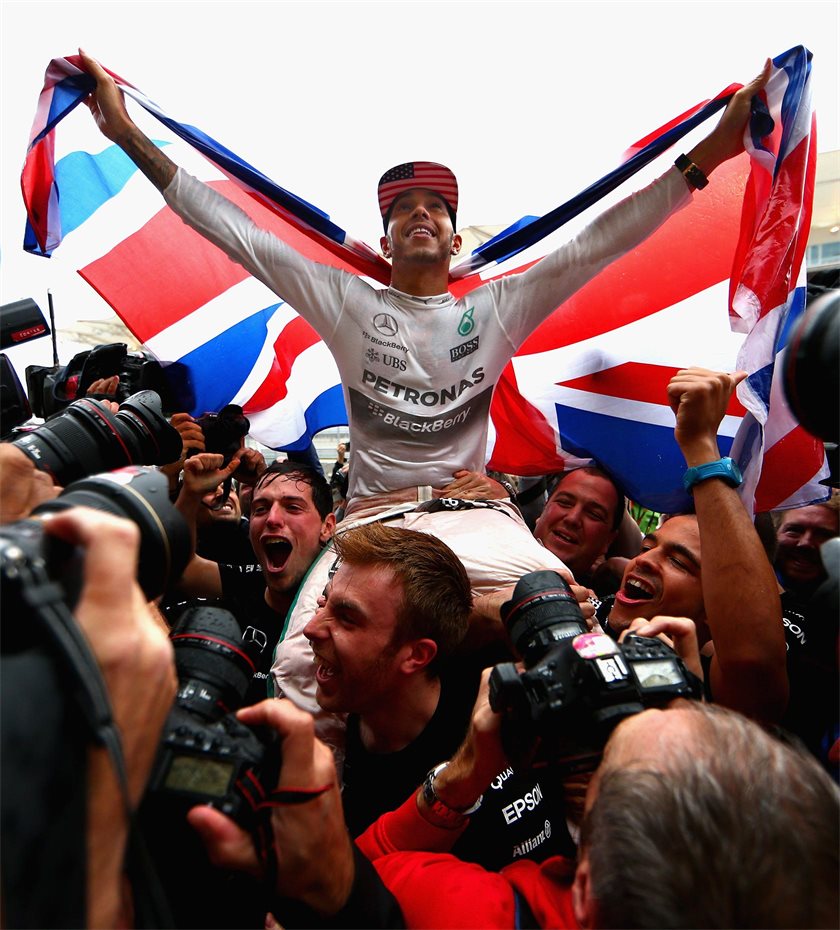 Phenomenal debut
Hamilton became part of the McLaren Formula 1 racing team in 2007. After 17 Grand Prix races, Lewis Hamilton had 109 points. He was a race winner four times and took second place five times. Just a single point separated him from world champion Kimi Räikkönnen.
But already by the next year, Kimi Räikkönnen was well behind Hamilton, who won his first world championship title in 2008. He won again in 2014, 2015, 2017 and 2018. In a sport dominated by big money where many drivers actually purchase their place on Formula 1 races, it is unique that the young kid with Hamilton's background, could drive his way to the top.
Because there wasn't much money in his childhood home. But there was a great passion for motorsport. And of course talent. But more importantly, there was the dream and the ambition to be successful. Seen in that light, perhaps it is no surprise that he is called after the legendary American athletic star Carl Lewis. In fact his full name is Lewis Carl Davidson Hamilton. It is a slight cliché that Lewis Hamilton is the first working-class boy to sit behind the wheel of a Formula 1 racing car. His childhood in the small town of Stevenage, North of London, growing up in a small apartment in a downtrodden municipal building, is about as far away as possible from the life he has today.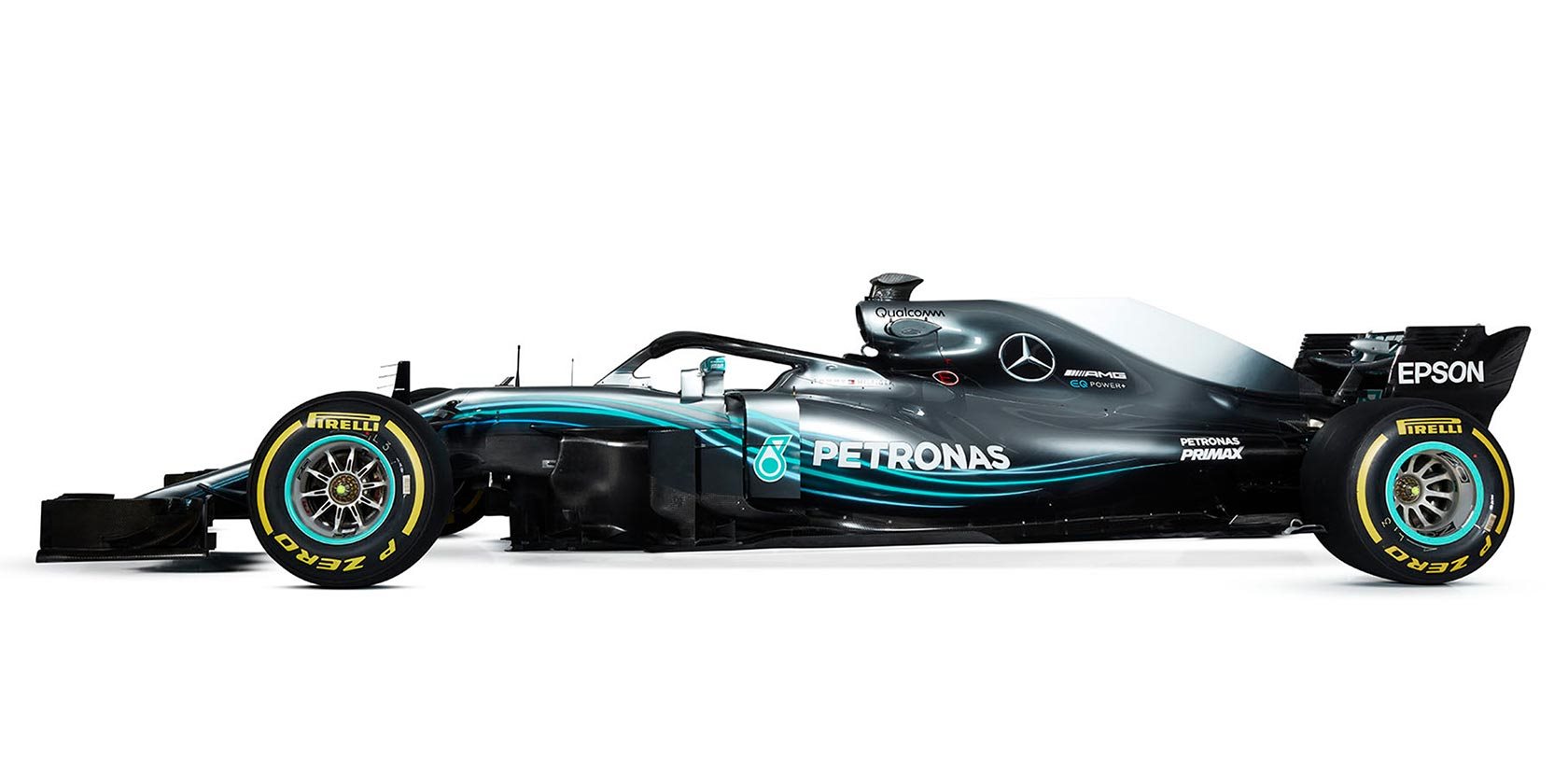 When he was a child, his father (his parents divorced when he was just two years old) often had three or four jobs just to pay for his own and the children's passion for motorsport. Lewis' half-brother Nicolas it is also a racing driver who competes in the British Touring Car Championship. He suffers from cerebral palsy and competes in a specially designed car.
Changed lanes
Even though his track record shows success after success, things haven't always gone by the book. Hamilton's strong performance in his first seasons was followed by a number of years when he did not win any titles. His life had changed dramatically, from a relatively poor childhood to a life in the fast lane. And criticism of his poor results (4th and 5th places many times), his lack of ability to knock his colleague Sebastian Vettel from the podium and his lifestyle with a rapper attitude, smart hair, popstar girlfriend's and bling-bling earrings, soon became a topic among the tabloid press and among motorsport journalists.
But the change from McLaren to Mercedes AMG Petronas in 2013 changed things in a positive way. On the track at least. Hamilton seems to get on better with his teammate Nico Rosberg. Already a year later, he became champion again. Something he has repeated every year apart from – 2016, when his teammate Nico Rosberg won the title.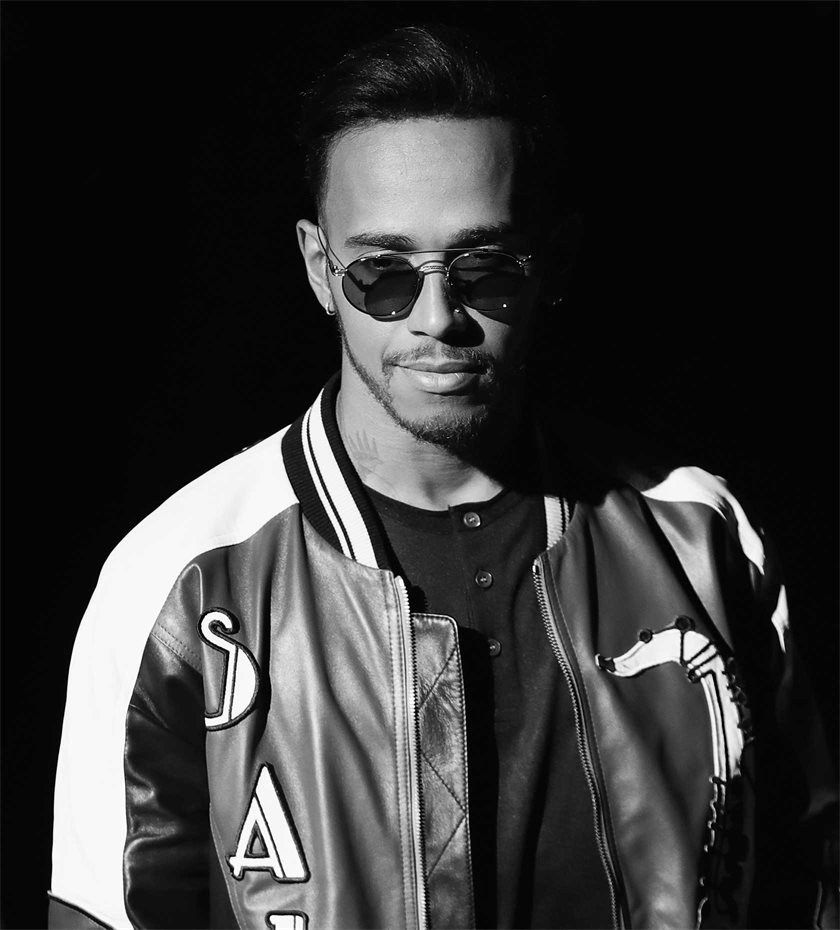 God's Speed
Five world championship titles. A large team of technicians and mechanics help to ensure Hamilton's performance on the track. Something he understands and values. Still, there are a few moments in his mind that define the 2018 season:
The German Grand Prix, with his closest competitor – Sebastian Vettel in a Ferrari– skidded at the end of a swing, allowing Hamilton to take the lead and win the race.
The Italian Grand Prix, where the Ferrari team were unable to pass on instructions to the drivers. This meant that Hamilton could overtake Vettel already on the first circuit and win the race again.
The Singapore Grand Prix, where Hamilton delivered a'once-in-a-lifetime' lap time during the qualification rounds. A time that gave Hamilton Pole position, something the Mercedes traditionally had difficulty in doing.
According to Hamilton, Ferrari's mistake on the Monza strike in Italy was particularly crucial in allowing him and the Mercedes team to win the championship title that year. "It must have been a terrible blow to the whole Ferrari team when they bombed in the Monza track. But we didn't lean back and rest on our laurels. We still had to finish the job in Singapore. Ferrari usually drove us off the track on that one. No one could have predicted we would win in Hockenheim. Monza or Singapore. It was a collective effort that brought us victory," Hamilton said in a BBC interview.
But it was not mistakes in Sebastian Vettel's driving that gave Hamilton his 5th World Champion title. It was his own efforts.
Lewis Hamilton took pole position at Silverstone on a day when Ferrari looked to have the fastest car. In Germany, he was several seconds ahead of Vettel on a wet track before his closest competitor drove off the track. He won the Hungarian Grand Prix even though the Mercedes car was smaller than the Ferrari car. His outstanding driving in the Italian Grand Prix and an amazing qualification round in Singapore was the icing on the cake. Altogether, they define the moments of an amazing season.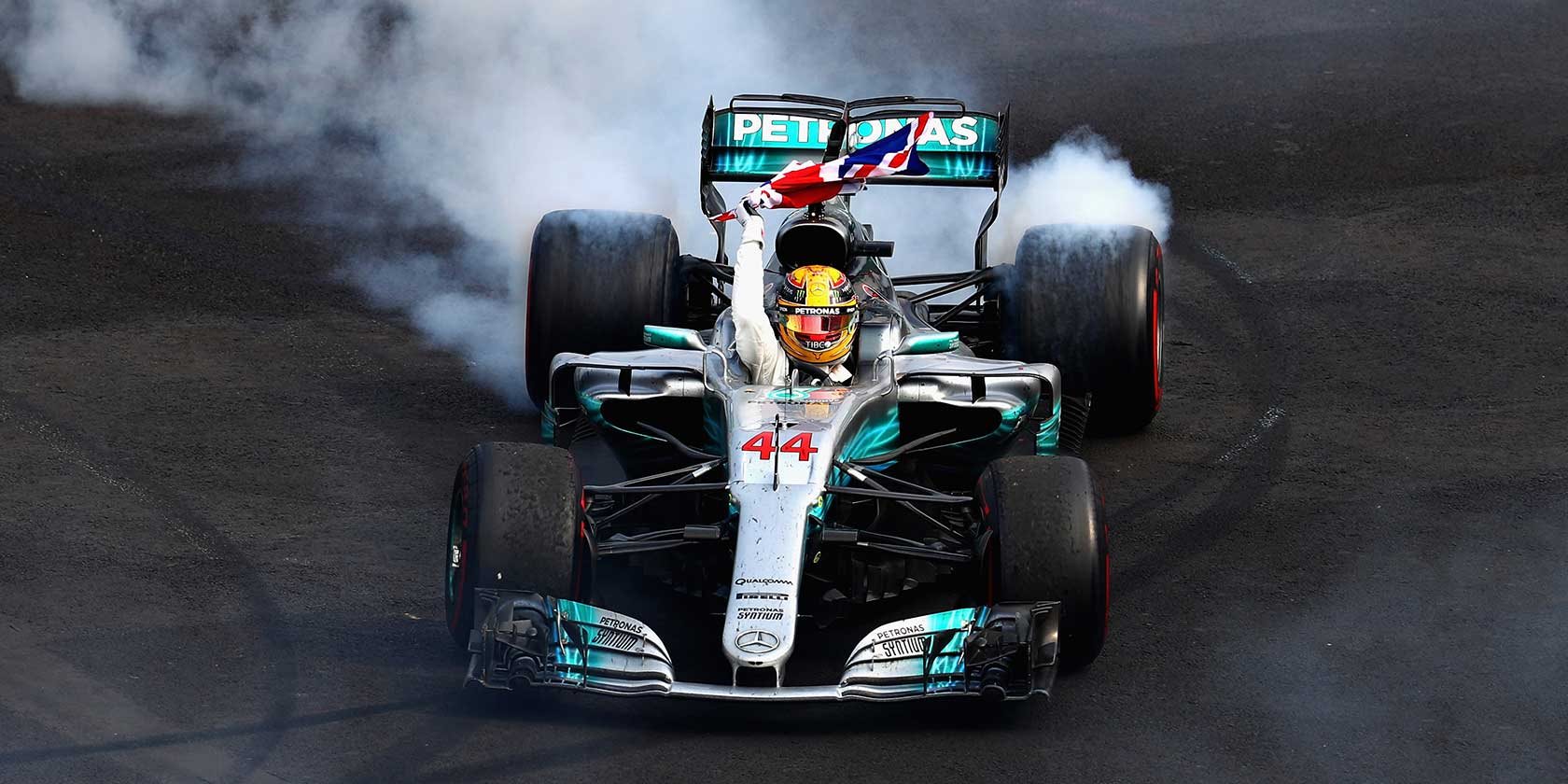 "It's all about being in the moment. When for example, it's raining in Budapest, I think it's easy for the others to think 'Damn. It's going to be difficult for everyone'. But it's as if they look at the half-empty glass. I see an opportunity for myself. The others were actually faster on a dry track. But I could make a difference on a wet track if I got it right on the day," explains Hamilton.
He's always created such moments in his driving. But he admits himself, there are more of them during the 2018 season. "Definitely. What you don't see on the TV screen is that I have a large group of people I can rely on to have the opportunity to perform my best. They are my tools, my soldiers or whatever you want to call them.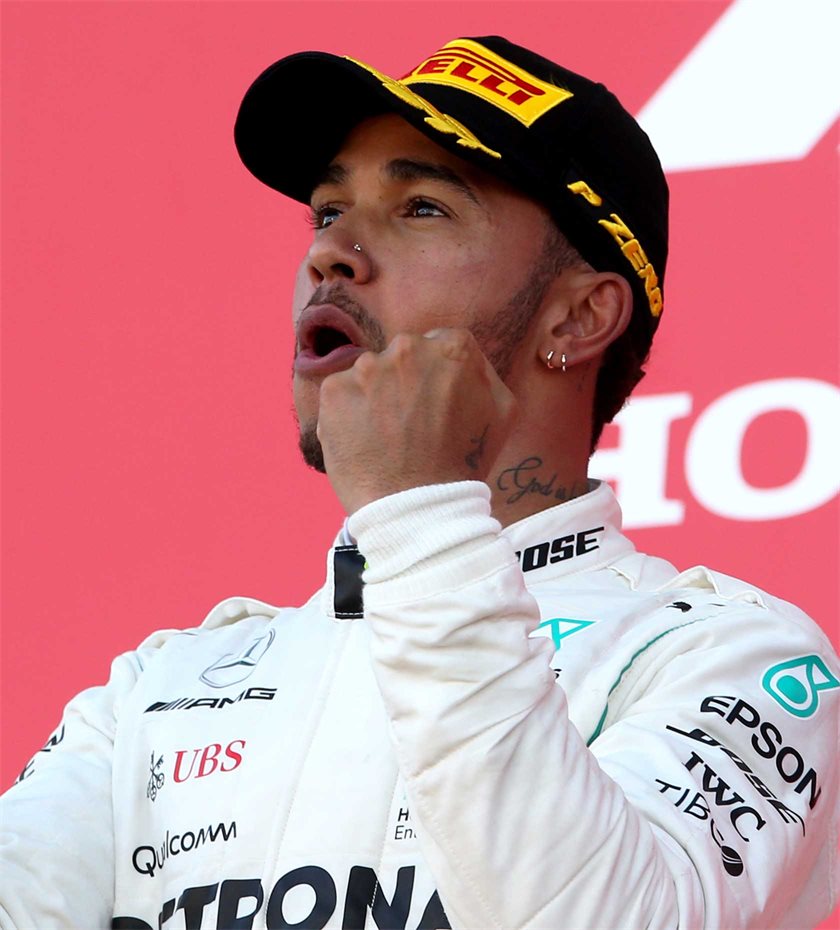 "If I didn't have those guys at the right time in the correct positions, I would never be able to perform optimally. I've always had what it takes in me. But if the team makes a mistake or doesn't do everything correctly, then I can't unlock the car's potential. That's why every victory is a collective victory." If the technique and support from the whole team doesn't do it, Hamilton relies on higher powers. He is religious and according to him, he prays every day. "But I don't pray to win," he says. "I don't pray for luck either. I pray only to be able to do my best that day. Give me the opportunity to utilise my full potential that day. I know I can be the best. But something can always get in the way – and I know that you are not always the best."
His faith, a great team and above all his amazing talent perhaps help to rein in his urge to be the centre of attention nightclubs, the bling bling and a string of girlfriends. He is quieter and more focused than in previous years when he was part of the McLaren team fighting for the Formula 1 position with Sebastian Vettel. Above all, perhaps this is had an impact on his driving during the 2018 season, which experts have noted was almost error-free driving, In contrast to Vettel.
Reality's jet set
But even though all the signs are that Hamilton has found inner peace, he's not completely ready to sit back. With an estimated fortune of just over DKK 1 billion, the jet-set life will to some degree define Lewis Hamilton. And he has no problem with spending a large sum of money to make life as pleasant as possible. When his colleagues from the Mercedes AMG Patrona team use the company jet to move around to the different Grand Prix venues, Hamilton uses his own private plane. Perhaps this is the ultimate blingbling for a 34-year-old multimillionaire, who not by chance, is the world's fastest man on four wheels.