When ART and SCIENCE go hand in hand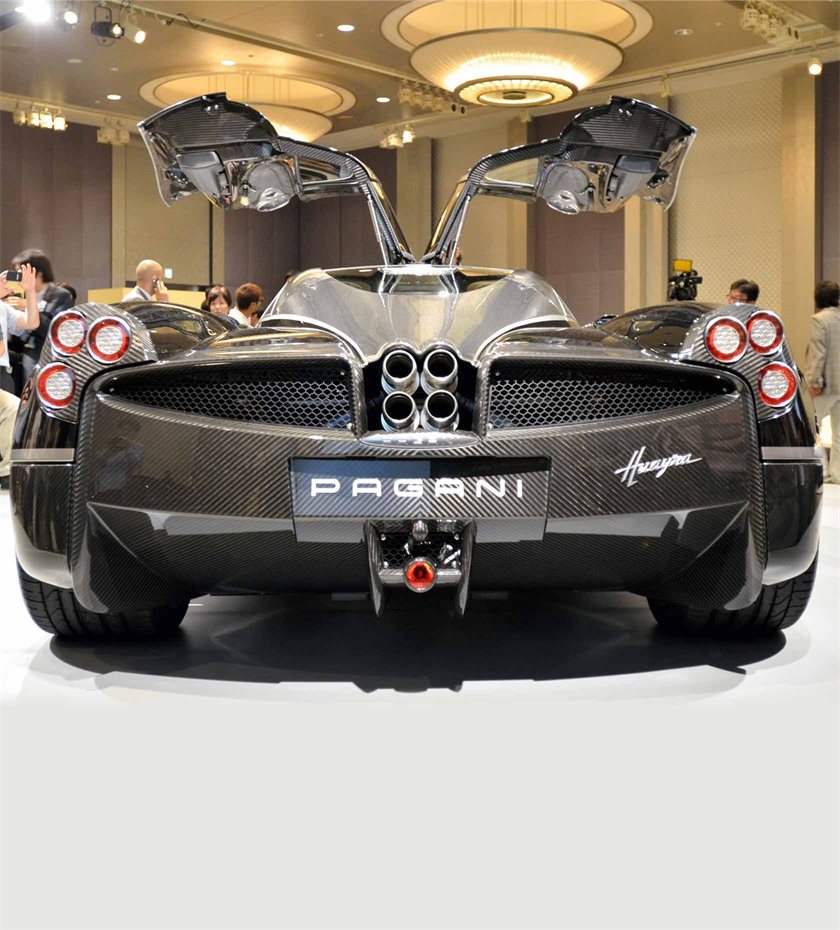 It is not a car you will see in the high street on a hot summer's day. In fact, if you saw one in Denmark it would be a unique sight. Because according to Statistics Denmark, not a single Pagani supercar is registered in Denmark. The closest Pagani Zonda or Pagani Huayra dealer is located in London and Stuttgart. And Brand Manager Andrew Skey from the Dörr Group doesn't recall if they have ever delivered an example of the Italian supercar to a Danish customer.
Unsurprising really, because a basic 2018 Pagani Huayra model will cost more than DKK 15 million and then there would be a Danish car registration tax of almost DKK 10 million. With a car in that price class, it's no wonder that the biggest concentration of sales are in the Arabian Peninsula.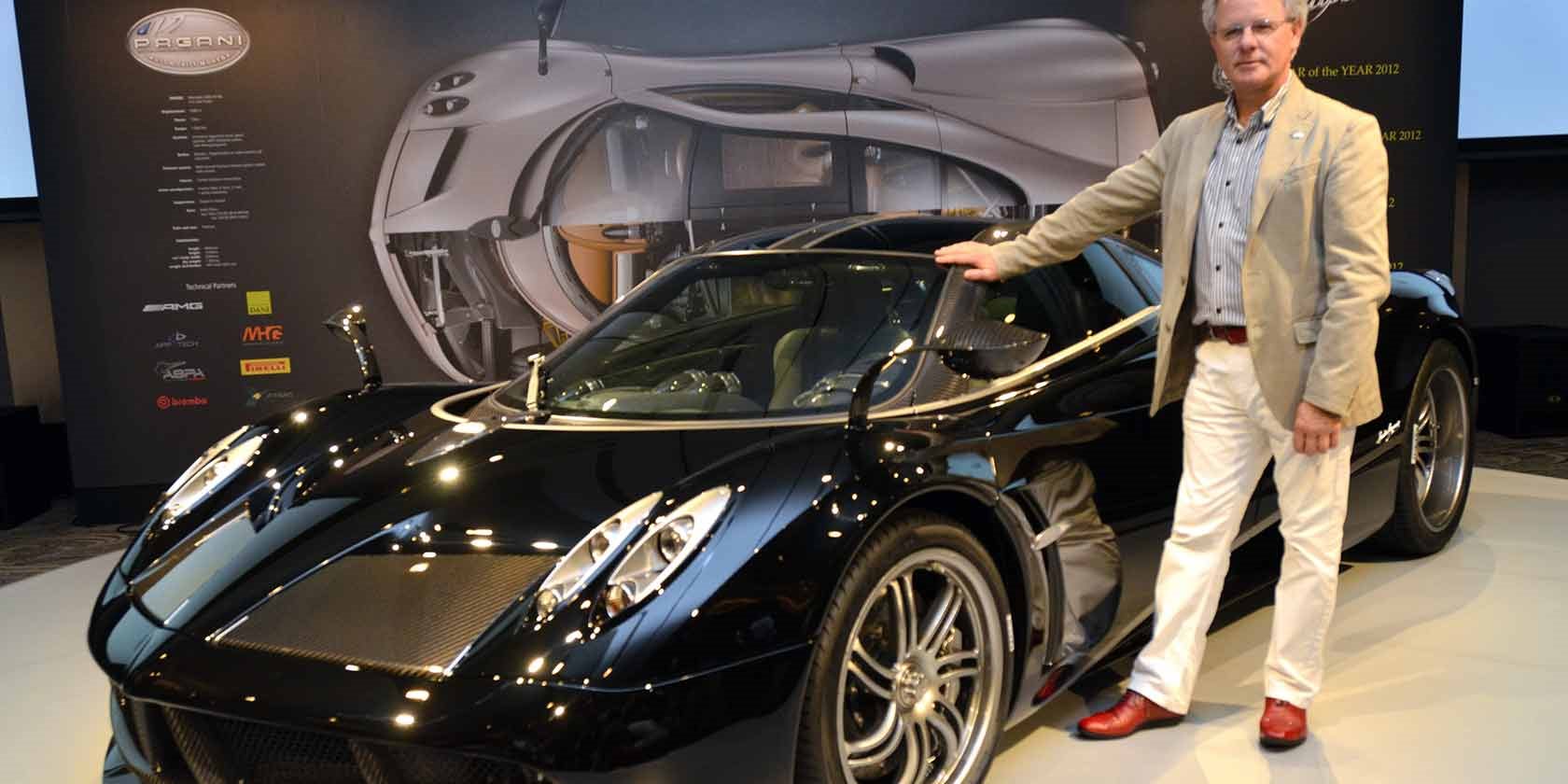 Ultimate solutions
If you want to impress a Saudi Arabian Prince enough for him to part with DKK 15 million for a car, it has to be something special. A Pagani supercar is exactly that. For example, the 2018 Pagani Huayra Roadster with its 6 l, 5,500 rpm, 764 HP engine from Mercedes AMG and a gearbox with 7 forward gears and a reverse gear. The chassis is made from special material that was invented at the Pagani factory – Carbotanium, which is carbon fibre and titanium woven together.
This goes some way to explaining the cars' princely price tags. As does the 1400 bolts used in a Pagani Huayra. Each bolt costs USD 80 (well over DKK 500) and they are made of titanium.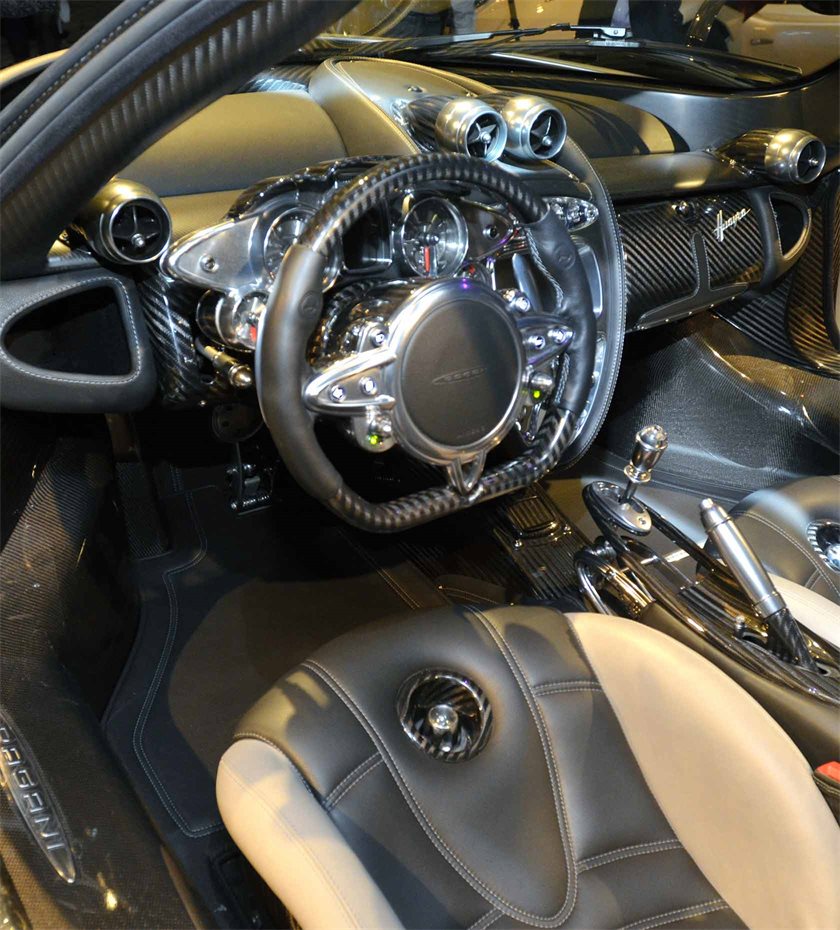 The bolts used in the Roadster, cost DKK 700,000 in total. In other words, it is detail and craftsmanship that make Pagani cars supercars. In the car creators' own words: "A lot of people describe me as an exceptional human being. They look at my business and think it's the result of superpowers. But it's the result of method, stubbornness and stringency." Perhaps a slight understatement that downplays Horacio Pagani's talent, hard work and passion for creating some of the world's best cars.
Dedication
Horacio Pagani has been passionate about cars ever since he was a child, when armed with a Gillette razor and a couple of pieces of sandpaper, he made models cars made from balsa wood. At 20 years' old, he made his first and (so far) only racing car, which competed in the Argentinian F2 motor race. And with hardly much else on his CV, he emigrated to Italy, with just two bicycles and a tent, which he and his wife slept in when they arrived in the country.
An introductory later from one of Pagani's friends – the Argentinian F1 driver Juan Manuel Fangio, opened the door to one of the most famous Italian car manufacturers in the world – Lamborghini in Bologna. Even though the job at Lamborghini was short-lived, it was the start of Pagani Automobili.
Horacio Pagani developed unique expertise in composite materials used to make the chassis of supercars. This led him to Modena Design, the innovative use of Carbotanium (carbon fibre and titanium woven together) and finally to his first supercar, the amazing and beautiful Zonda. This in turn made the Lamborghini factory attempt to re-hire Pagani, as they could see they had let a huge talent slip through their fingers.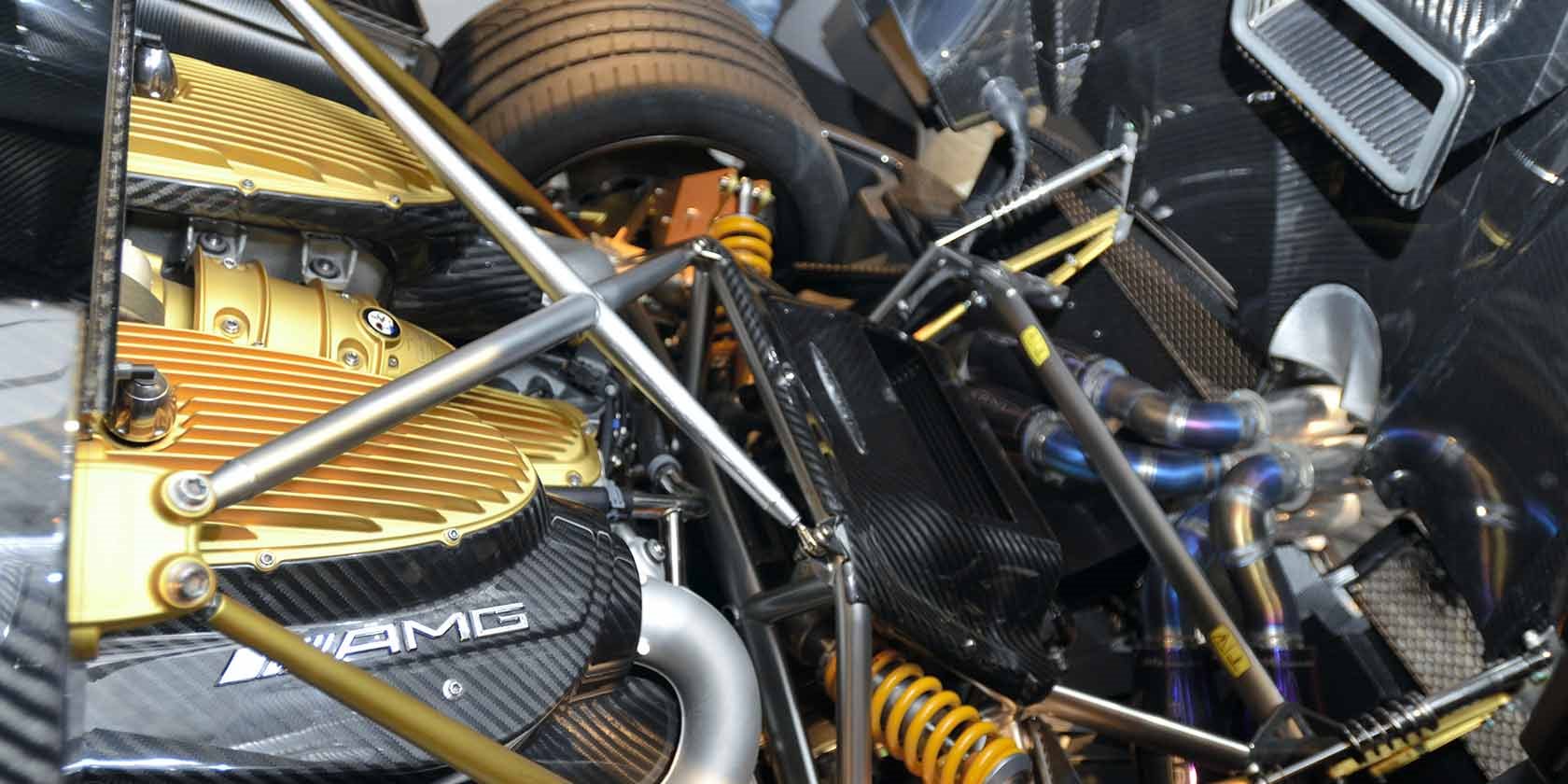 The rest is history. Eventually, the small factory on the outskirts of San Cesario sul Panaro, about 10 km outside Modena, where every Zonda and Huayra is built by hand, became too small and was expanded. It now also has a workshop where older Pagani supercars are restored and modernised.
And Horacio Pagani as the Chief Designer, is still very much involved in car production. A Pagani Zonda or Huayra represents a modern masterwork, where art and science go hand-in-hand. Their success is very much the result of new materials and engines that give maximum performance. But it is also about attention to detail, where the finest leather is fitted to panels and interiors, the display, bonnets and doors are assembly-tested again and again and the coating department has clinical levels of cleanliness. All of these elements are so thoroughly executed that even Rolls-Royce would be jealous. Around 40 cars are made every year.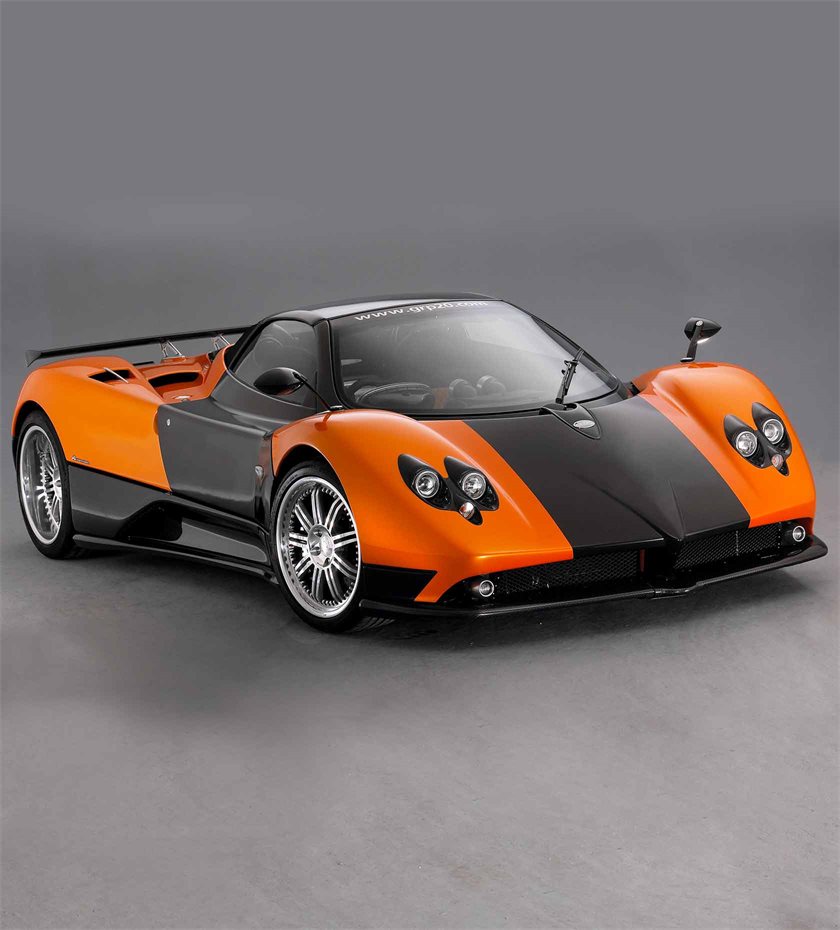 Detail rules
Most new cars made today are relatively anonymous with standard solutions, safety measures and built-in GPS displays. All new cars resemble each other in one way or another, the same way Facebook has influenced the way all social media platforms look.
However, Paganini supercars are different. Here, detail is everything when it comes to design. And the result is always exciting. Four materials are used again and again when Pagani's Huayra is built by hand at the factory in Modena – aluminium, titanium, carbon fibre and leather.
The dashboard housing is made of a single piece of aluminium and the dashboard is made from a single piece of carbon fibre. These lightweight materials have been chosen because they retain their rigidity even with holes cut in them. So the air conditioning system does not require separate pipes; hot and cold airstreams move freely through these cavities. Even the aluminium pedals and carbon fibre seat fittings have not escaped the attention to detail, because Horacio Pagani wants to create an excellent visual experience even if you have to bend down and pick something up from under the seat!
The cars' interiors are full of detail. For example, Pagani ensures that the leather is a soft as a handbag while at the same time being durable enough to withstand everyday use. All this attention to detail is reflected in the sales price of the cars – DKK 15 million.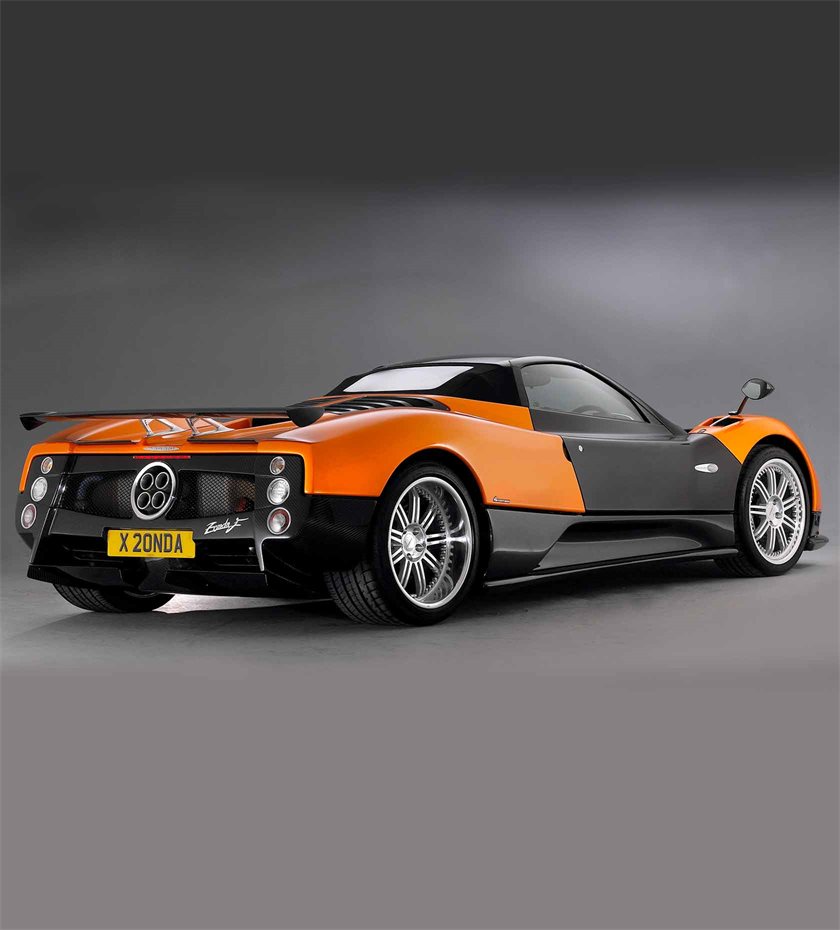 Pagani Zonda C12 was the first supercar that was created by Horacio Pagani at his new factory outside Modena in 1999. The shape is a homage to the Mercedes Silver Arrow. A reference to the legendary Mercedes racing cars that dominated motorsport throughout the 1920s and 1930s. The C12 model has a 12-cylinder Mercedes AMG engine with 394 HP.
Pagani's goal was to create a car that was the essence of art and science. Since then Pagani Automobili has sold nine versions of the Zonda on the market. The last version was called the Pagani Zonda Revolución and was launched in 2013. Only five examples were built, each car costing DKK 18 million. Despite this, the engineering is durable. The Zonda has the most mileage under its bonnet; the factory test car having driven around 400,000 km. Of the five privately owned models, the longest mileage of any is 180,000 km.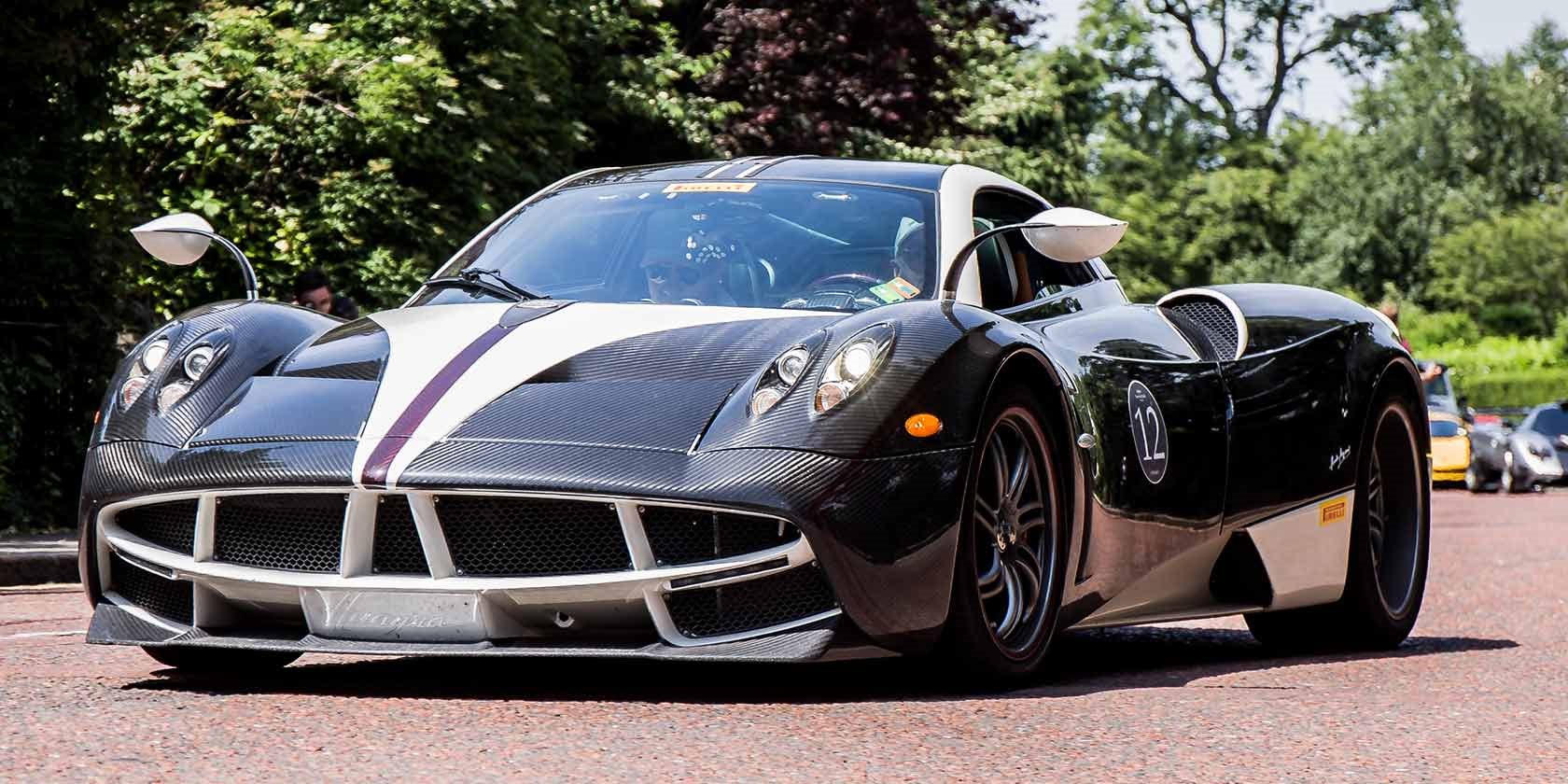 The heir to the famous Zonda models was named Huayra.
The name refers to a South American wind god It is pronounced 'H-wire-ah'.
Pagani Huayra is sometimes described as a mix of 21st century technology and 16th century art. Perhaps because the details are so complete. The interior is made of just four materials: leather, carbon fibre, aluminium and titanium. However, the driving experience is definitely modern, with lit dashboard dials and sensors, a gleaming control screen and GPS equipment. And a seat made from the softest leather imaginable. The 6 l car engine from Mercedes AMG delivers more than 700 HP. This means 100 km/h in under 3.5 seconds and a top speed of 370 km/h.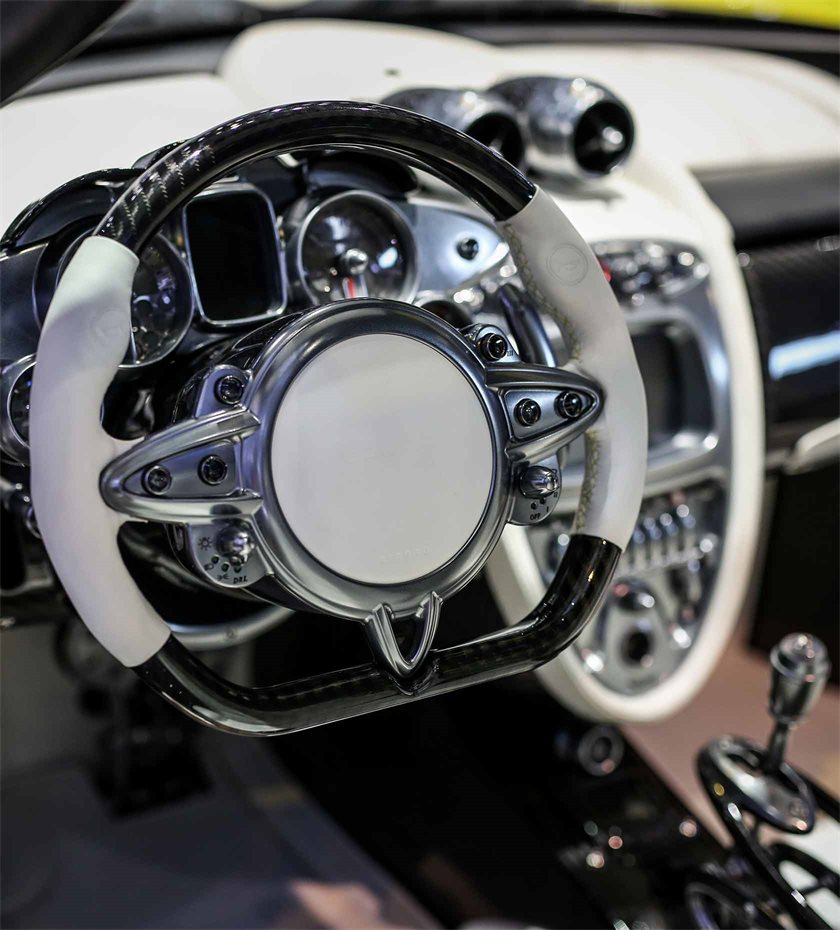 In 2020, modern cars' CO2 emissions must be less than 95 g per driven kilometre. It will be a long time before a Huayra delivers that since they are not the most environmentally friendly of cars, with CO2 emission of 300 g per driven kilometre. The car's well-known wind deflector forces the car to slow down below the top speed of 370 km/h. In addition to the basic model, to date two other versions of the Huayra have been made – the Huayra B.C (named after Benny Caiola, who was Pagani's first customer) and Huayra Roadster. The Roadster was introduced to provide a car that was lighter than the coupé version. One hundred examples of the Huayra Roadster will be built. Prices start at DKK 8.2 million. The top price is DKK 18.5 million even before the registration tax is added.