PEOPLE SHOULD HAVE INVESTED IN A WARHOL EARLY ON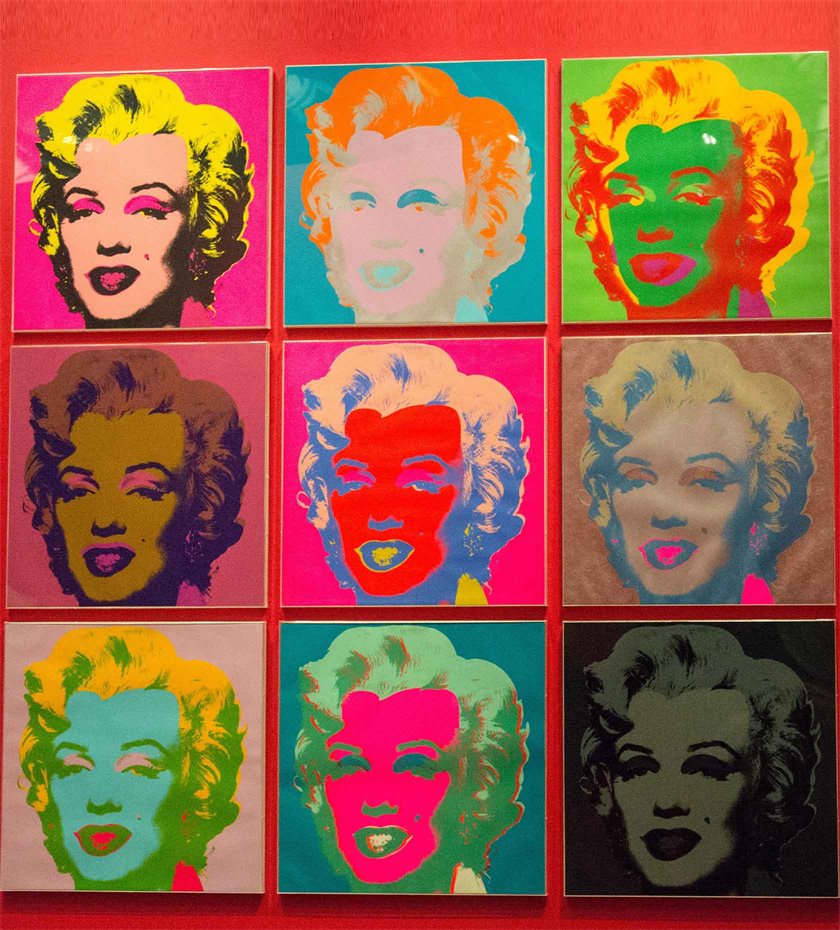 "Little Electric Chair" is a red silkscreen print and one of Warhol's Death and Disaster series from 1964 and the motif is the electric chair in Sing Sing prison, where married couple Julius and Ethel Roserberg were executed for passing atomic secrets to the Soviet Union. Alice Cooper personally owned an electric chair, which he used in his spectacular stage shows.
According to British newspaper The Guardian, Cooper gave his then girlfriend Cindy Lang USD 2500 for the work, which is from the mid 1960s. Warhol and Cooper were friends and hung out at the famous New York nightclub Max's Kansas City, together with Lou Reed, Patti Smith, David Bowie and Iggy Pop. Alice Cooper admits that his life at the time was a haze because of alcohol and drugs, which explains why he forgot about the picture. A green version of the same work was auctioned at Christie's in 2015 and fetched USD 11.6 million. But Alice Cooper has decided to keep his red version.
"In the future everyone will be world-famous for 15 minutes" - Andy Warhol
The ultimate pop artist
Andy Warhol was one of the most important artists and figures in the culture scene during the 1960s. He made himself into an art object and almost became an icon with his silver wigs and distinctive feeble look. He was one of the main figures who dominated New York's nightlife during the 70s and one of the most iconic guests at the nightclub Studio 54. The club was the decade's Sodom and Gomorrah, where celebrities like Bianca Jagger, Elton John, Grace Jones, Jack Nicholson and Liza Minelli danced in wild surroundings, where Michael Jackson would stand inside the DJ booth and where ANYTHING went.
Warhol is famous for coining the phrase "In the future everyone will be world famous for 15 minutes" and it was extremely prophetic. His strategies for gaining media attention and self-promotion are used by everyone today – individuals and companies. His self portraits are the precursors of today's selfies – the only difference being, his cost a lot more. One of his selfie-like portraits sold for DKK 50 million.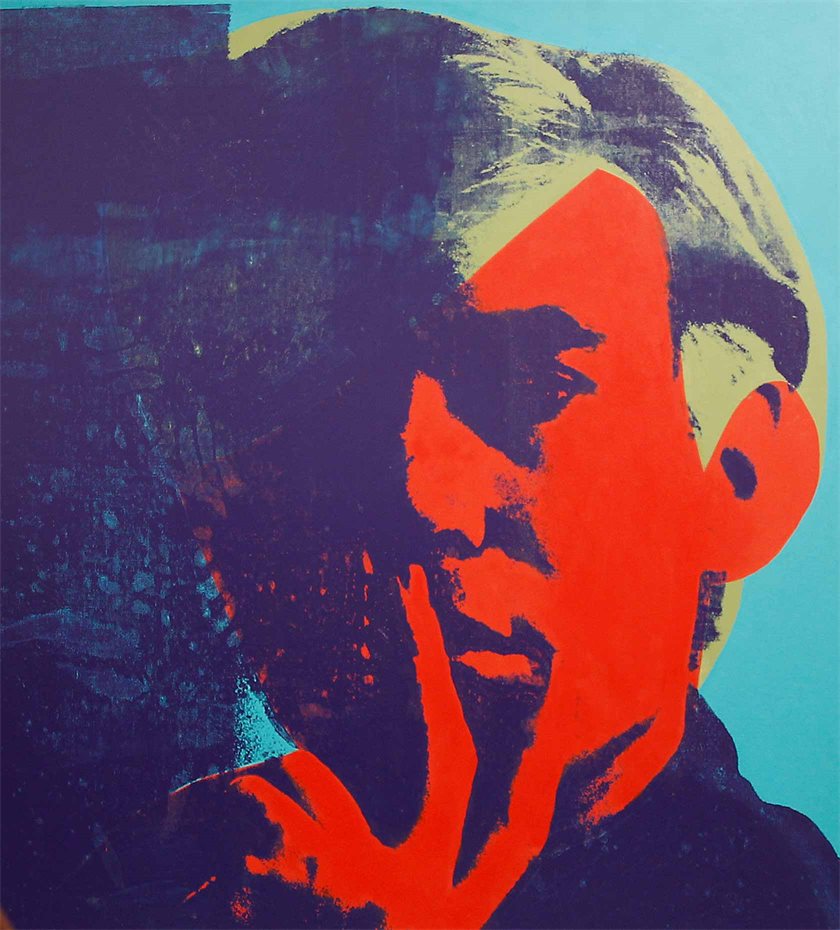 The Factory
Andy Warhol's visual art originated from American mass culture and used motifs from cartoons, advertisements and logos, and today they symbolise the 1960s. He made 11 versions of the famous Campbell tomato soup can. Eight are owned by the richest American collectors and only the last three are on the open market. Seven years ago, one of them sold for around DKK 500 million.
Warhol rebelled against the romantic notion of the artist as a lonely individual when he created his arts studio, The Factory. The studio became a picture factory, where the artist's works were mass produced using silkscreen printing, and his icon series Marilyn Monroe, Elvis Presley, Mao, Campbell soup cans, dollar notes and coca-cola bottle are recognisable to everyone today. In addition, there were series with motifs that were lifted from newspaper articles about accidents, mass murder, suicide and catastrophes. One picture from his "Death and Disaster" series is the most expensive in the history of pop art. It sold at Sotheby's for DKK 580 million in 2013.
Warhol was fascinated by contemporary personalities. When Marilyn Monroe died, he created Marilyn Diptych based on a picture of the star from the film Niagara. The picture contains 50 pictures of Marilyn, 25 with strong colours and 25 black and white pictures. Warhol started to make silkscreen prints in 1962, the same year of Marilyn death. He loved the technique, which made it possible to create the same image again and again, but to make it slightly different.
The Factory was more than a studio. There were wild parties galore. Warhol was homosexual and The Factory was a famous place for intellectuals, bohemians, Hollywood celebrities and drag queens to hang out. The Warhol Superstars was a small group of New York personalities, who played roles in Warhol's pictures and films.
Andy Warhol is also known for his work with experimental, underground films in the avant-garde genre. His first commercial success was the film Chelsea Girls, which he directed with Paul Morrissey in 1966. Filming took place at the Chelsea Hotel in New York and it made the hotel famous. Bob Dylan, Janis Joplin, Leonard Cohen, Patti Smith, Iggy Pop and many other music legends stayed there, some of them partly because of the film Chelsea Girls. The film follows some young women who live at the hotel. Several stories happen at the same time in split screen mode with different sound tracks and recordings in both black and white and colour. The film is three hours long. Paul Morrissey and Warhol also directed Flesh, Trash, Heat and Women in Revolt.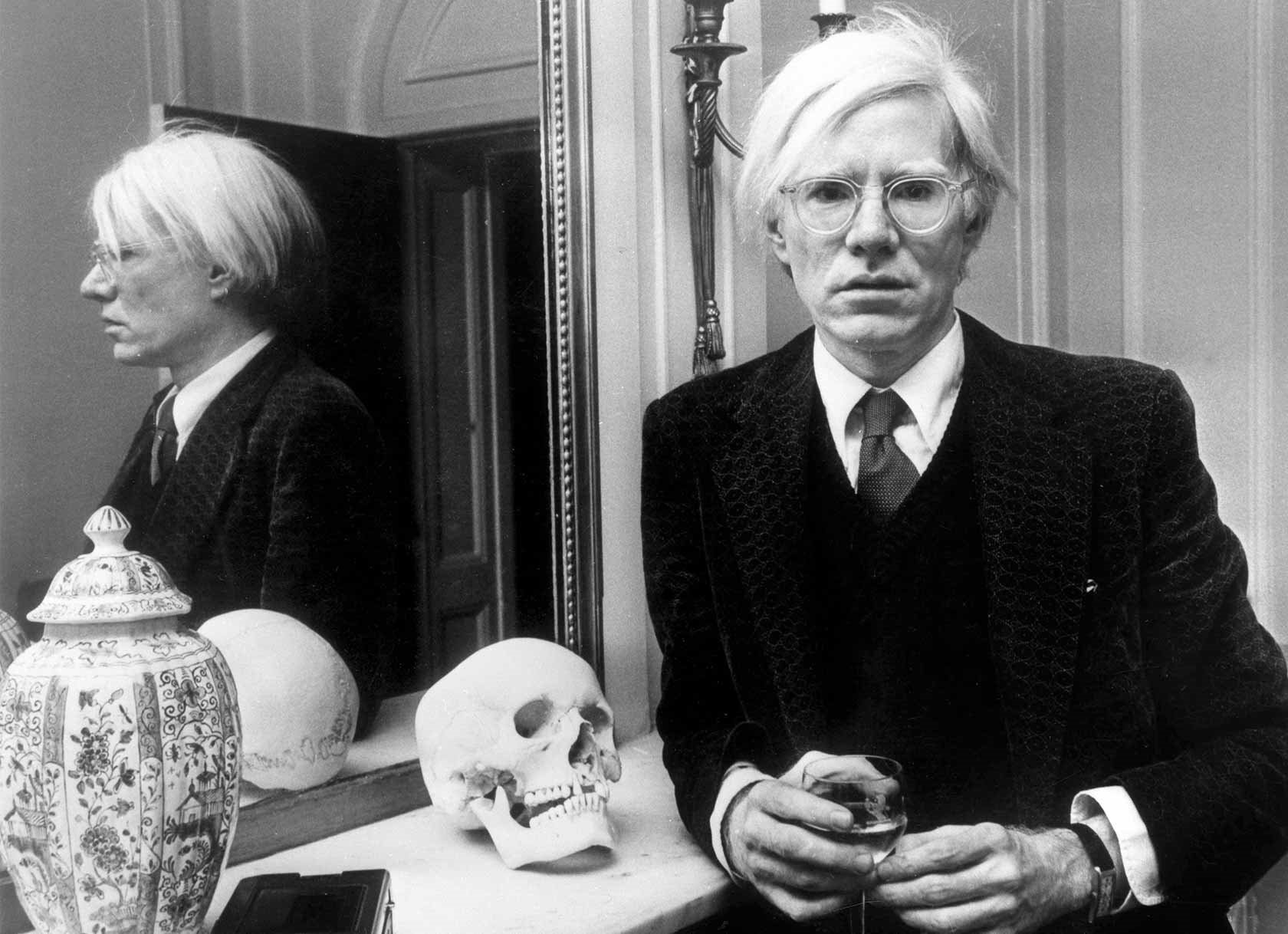 Andy Warhol was very versatile. He founded the magazine Interview Magazine and wrote various books, including The Philosophy of Andy Warhol and Popism: The Warhol Sixties. He was the manager of the band Velvet Underground and produced their music and in doing so, influenced punk music much later on.
Gunned down
Andy Warhol was a controversial figure and the circles he moved in could be wild at times. On 3 June 1968, radical feminist Valerie Solanas shot Warhol and art critic Mario Amaya in The Factory over an argument about a manuscript she had submitted. No one died, and the assassination attempt was made into a film, I Shot Andy Warhol in 1996. Warhol became more shy after the episode.
Background
Andy Warhol was born Andrew Warhola. His parents were immigrants from Slovakia and his father was a miner. Andrew was their fourth child. He became seriously ill in third grade and later developed a fear of doctors and hospitals. He graduated from the Carnegie Institute of Technology and started a career in commercial advertising. However, he was a very talented commercial artist and brought this experience into the world of art. The 1960s was his decade, and even though he was productive for many years, it was clear that he had peaked.
Top three highest prices paid for a Warhol work
1: Silver Car Crash (1963) sold at Sotheby's for USD 105.4 million in 2013
2: Eight Elvises (1963) sold to a private collector for USD 100 million in 2008.
3: Triple Elvis (1963) sold at Christie's for USD 81.9 million in 2014.