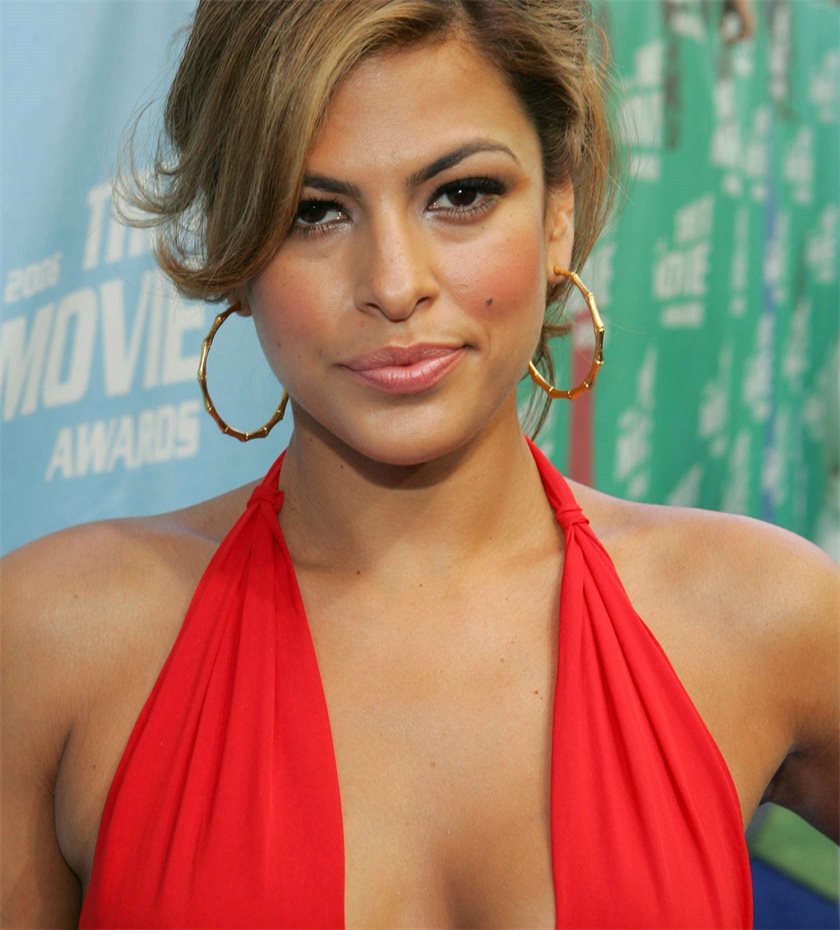 When Eva de la Caridad Méndez was a girl she toyed with the idea of becoming a nun and of removing the beauty mark on her left cheek. She decided to keep the beauty mark, which has become an important part of her image as one of the hottest and sexiest Hollywood stars around. And when she was a teenager she dropped the idea of becoming a nun too, when she found out nuns are not paid.
Two things that her male cinema-going audience are no doubt happy about, because 44-year old Eva de la Caridad Méndez, better known as Eva Mendes, has acted in over 58 films, from B movies and C movies to regular blockbusters such a Training Day (2001), Hitch (2005) and We Own The Night (2007) and major Hollywood films starring Denzel Washington, Will Smith and Mark Wahlberg.
Earning money has been an important matter for Eva Mendes. Before her acting career took off, she studied marketing at California State University, Northridge. As she has said in interviews: "I come from a poor family from the lower working class. I dreamt of becoming everything, from an astronaut to an opera singer. But was sold on acting when I saw the film Annie."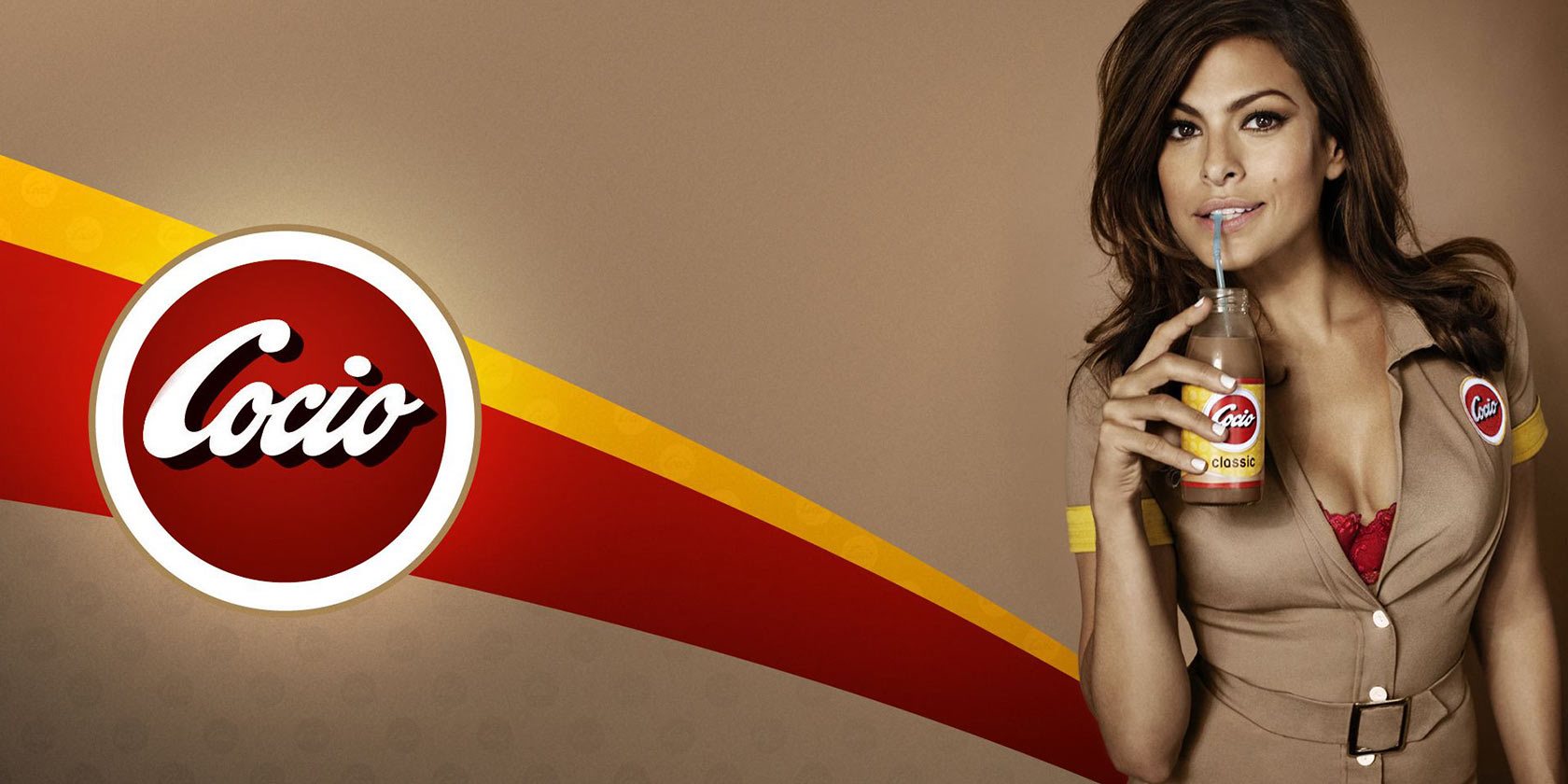 Music videos gave her career an early boost
Despite her ambitions, it was almost by chance that the doors to the world of film opened for her. A Hollywood casting agent saw her picture in a friend's model portfolio. Her sexy look landed her a role in Will Smith's music video 'Miami'. The music video lasted 3 minutes and 57 seconds, in which Mendes sat behind the wheel of a convertible in sunny Florida. In the Aerosmith music video 'Hole in my Soul' from 1997, Eva Mendes appears in the video for a split second, but it was enough time for her beauty mark to become her trademark.
In any case, it was enough to open the door to the real film industry, although before she made it as a film diva, her first roles were for direct-to-video films, such as A Night At The Roxbury (1998), Mortal Combat: Conquest (1998), My Brother the Pig (1999) and Urban Legends: Final Cut (2000). Films that never reached cinema audiences but instead languished on shelves in video rental stores.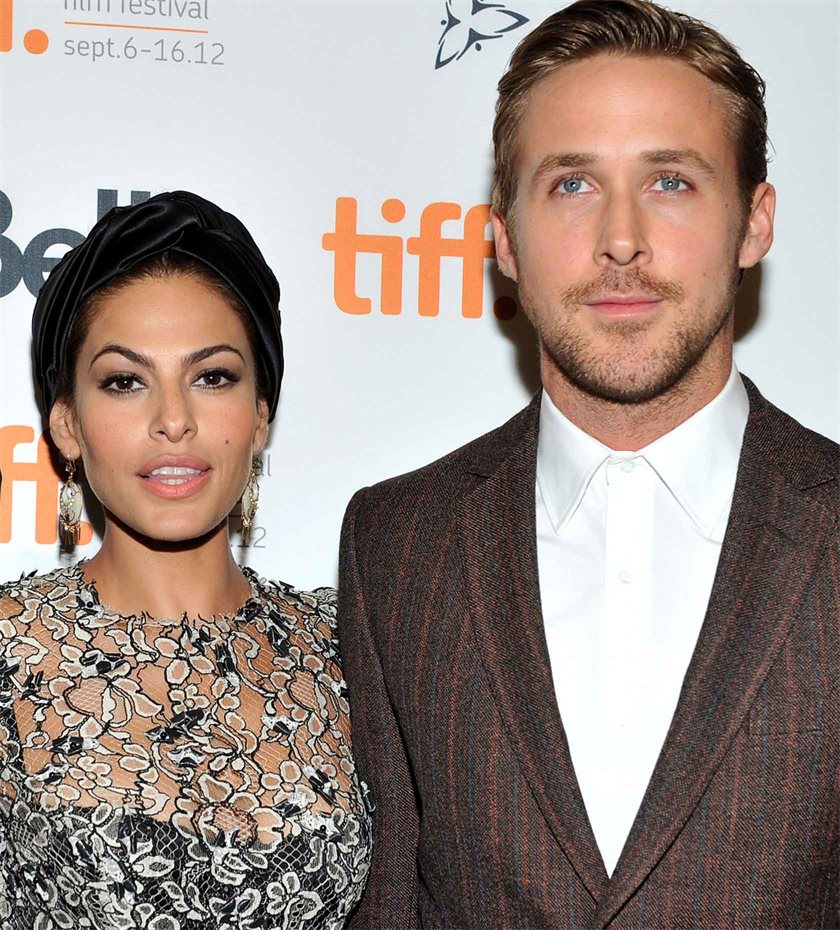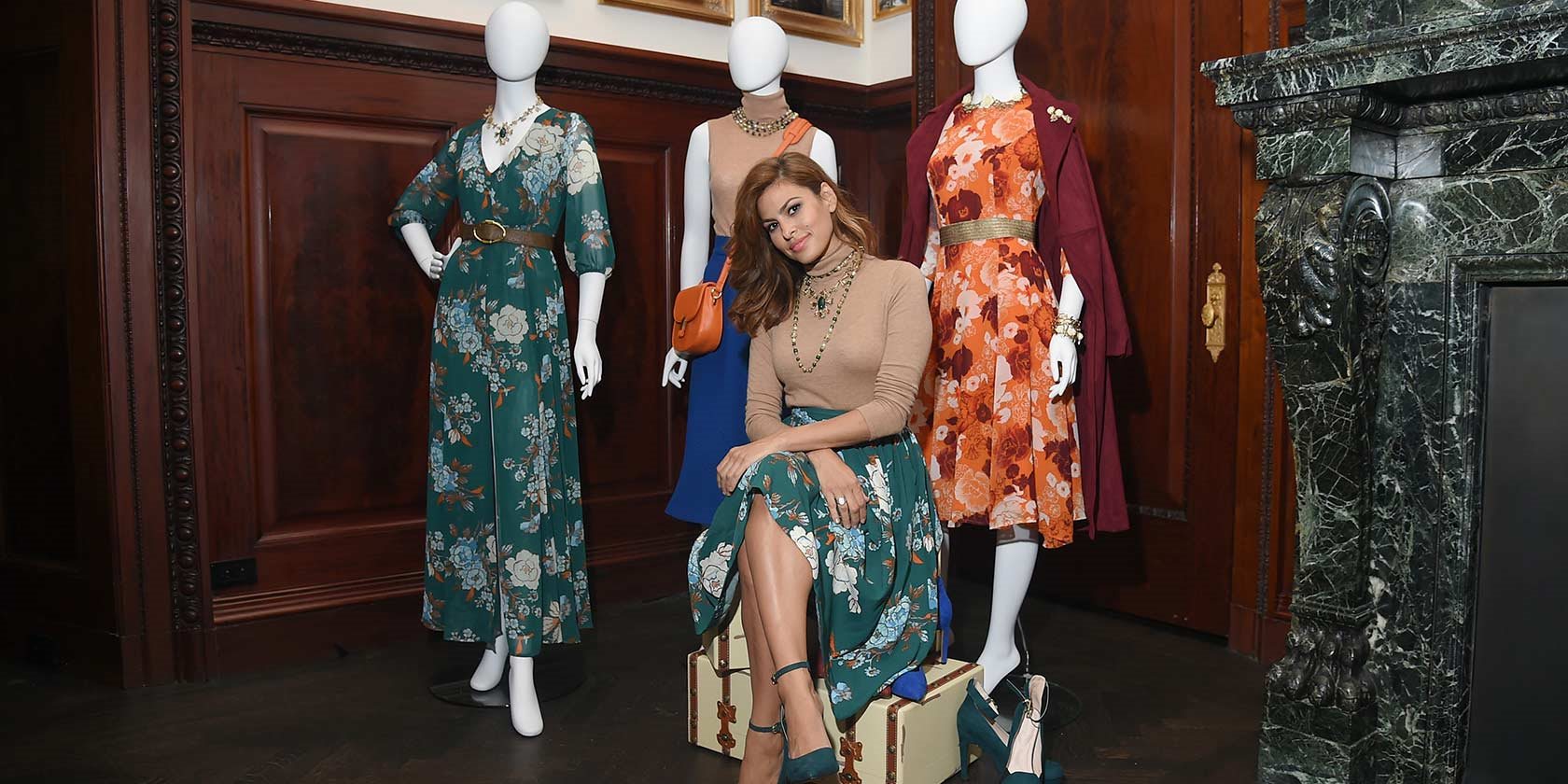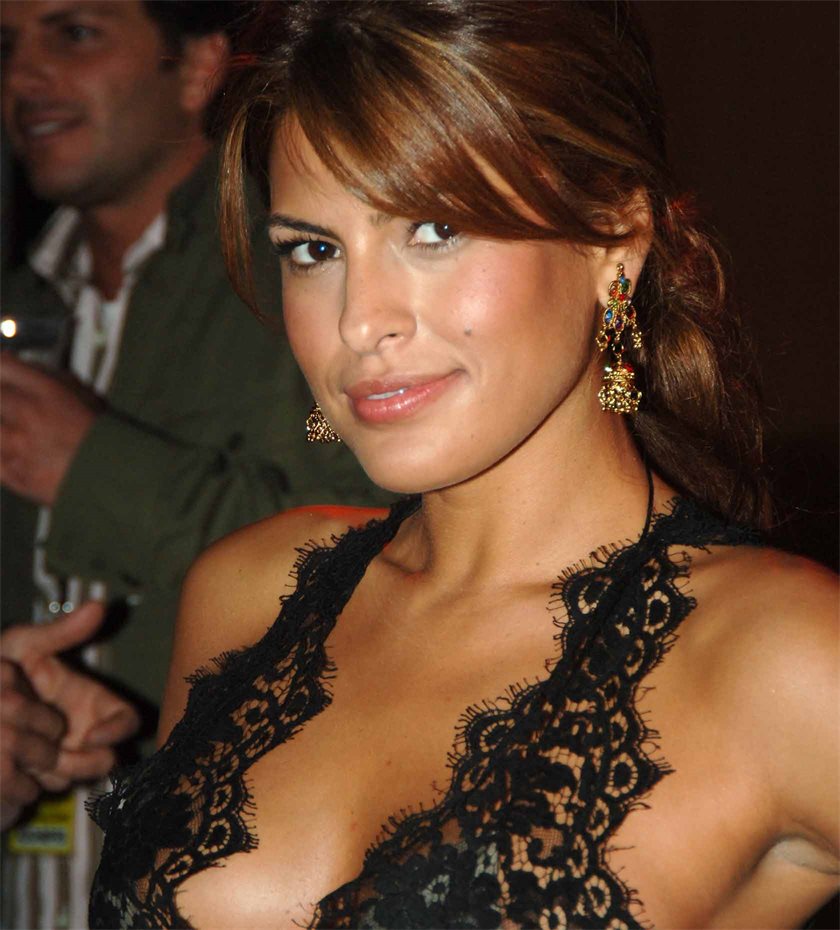 Diva and business woman
Mendes' transition from mediocre films to proper, big-budget film productions was a smooth one. Her breakthrough came with the film Training Day (2001) where she played Denzel Washington's girlfriend. She has also acted in other major films, like Hitch, 2 Fast 2 Furious, The Other Guys (2010) and The Place Beyond the Pines (2012).
International cosmetic companies have also sought the services of the Cuban-American beauty. She has been a model for Revlon and taken on other lucrative assignments. In Denmark, Eva Mendes is perhaps better known for her work with Cocio in 2010, when the company launched a new campaign featuring Eva Mendes as a buxom, eye-catching female. And it worked – the company's profits exploded from DKK 3 million to over DKK 10 million!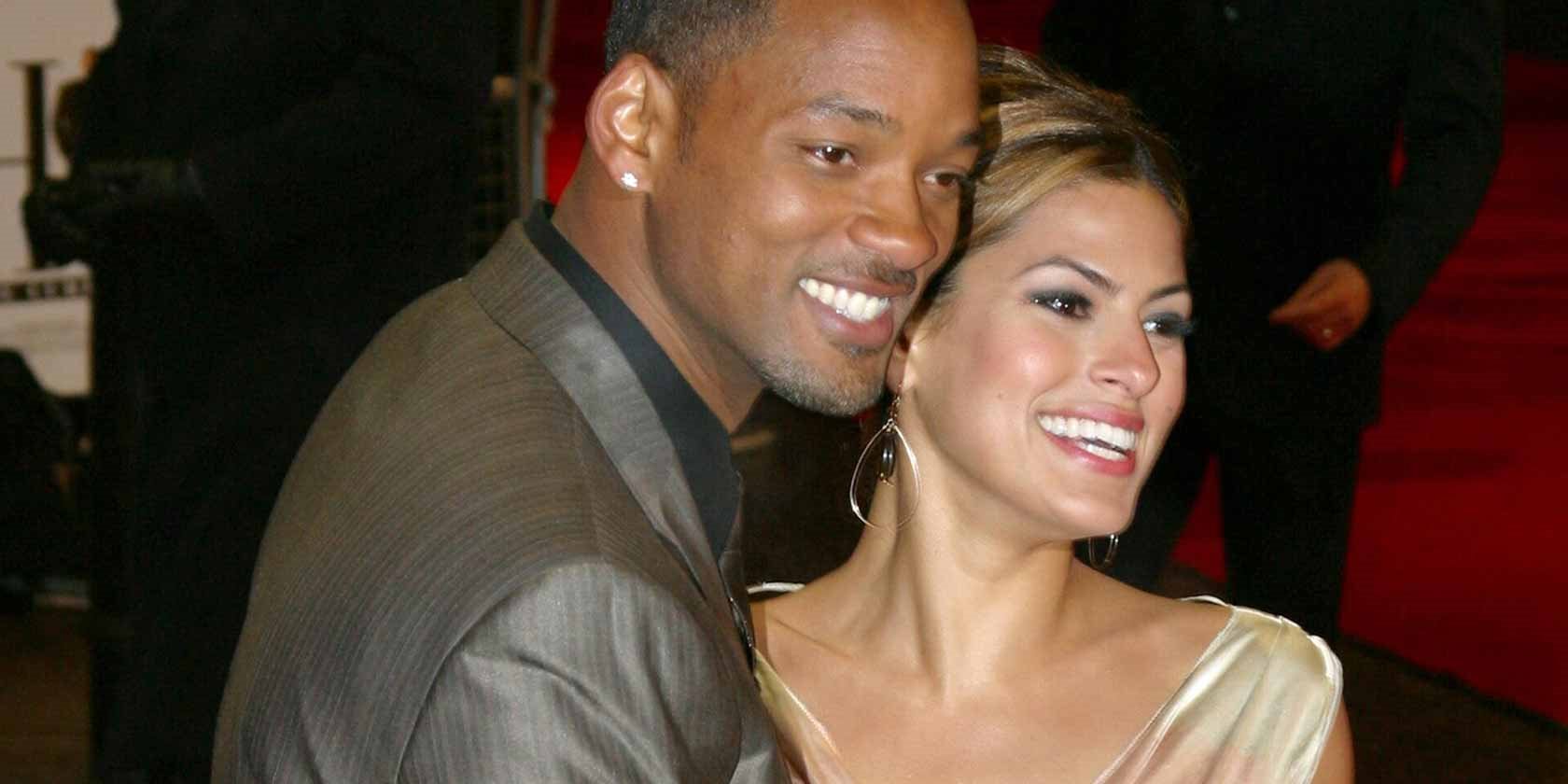 Eva Mendes is also a successful business woman. In collaboration with New York & Company, she launched her own clothes brand in 2013, called 'Eva by Eva Mendes'. The collaboration has proved to be profitable. Perhaps because she personally participates in the design work. Or perhaps because of the world's admiration for 44-year old Mendes' beauty.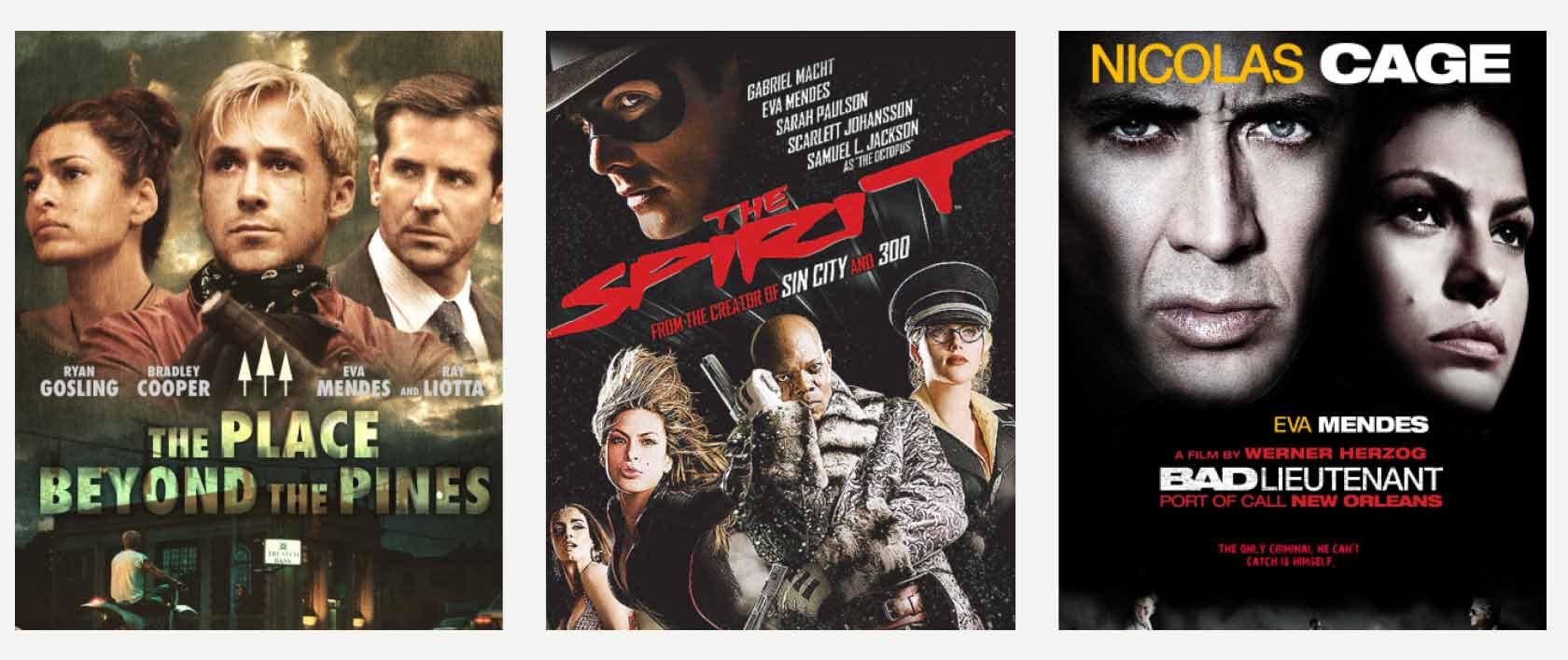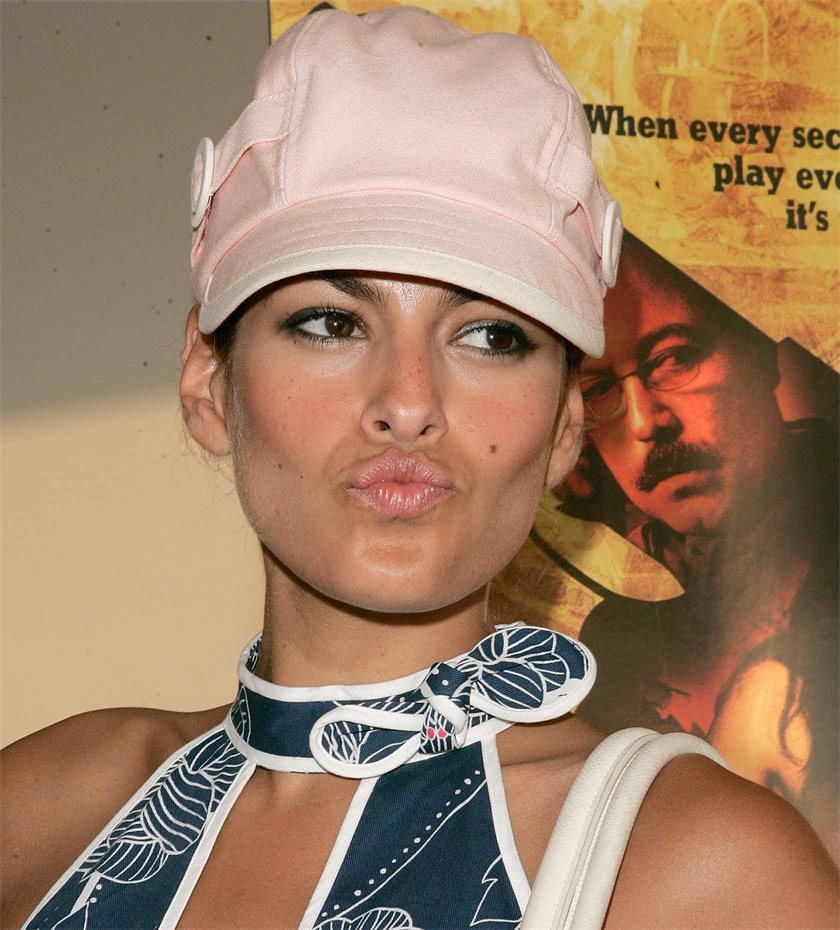 Quiet family person with high ethical standards
The role as Romina in The Place Beyond the Pines (2012) was a turning point for Eva Mendes' life. Not so much because the film rated 7.3 out of 10 on IMDb but because Ryan Gosling also starred in the film. They have been a couple ever since the film was made and they married in secret.
'Secret' is the important word here because neither Eva Mendes or Ryan Gosling enjoy being in the spotlight. They have such control over their private life, that in contrast to other Hollywood stars, Eva Mendes is almost as famous for her ability to avoid the cameras of the paparazzi. "I am a family person and love being home with my children," Mendes has said. And something else that is noteworthy. While other actors would cut an arm off for the chance to participate in the Oscars, Eva Mendes has chosen to stay away.
It is not only her beauty, curves and goals that distinguish her from the crowd, unlike other Hollywood divas, she also has her own opinions. As when she posed naked for a campaign against the use of animal fur in the fashion industry in 2007.
"I don't go to film premiers. I ONLY TAKE PART if it's a film I'm in. Fame and 'celebrity' don't mean anything. But a long career does."