TV presenter pecause of a lucky break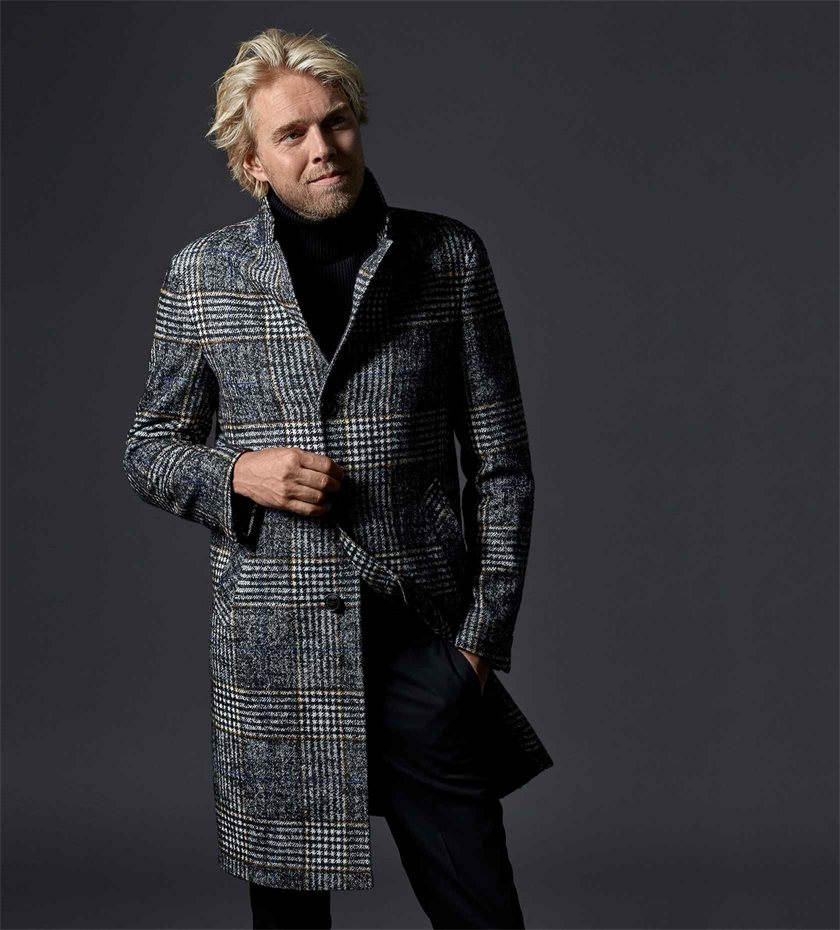 "Whoa! The picture is way too bright. I look like a bleached version of Boris Johnson!" The photographer's test photo does not go down well. The dishevelled blonde man almost merges with the two white windows. He runs his hand through his hair while he stands in front of a black hanging carpet. The camera is adjusted. Perfect. The picture is in the bag.
This is also the closest to a political comment as you will get from Felix Smith. Because that's just not him. Not in front of a camera anyway. Or in public for that matter. "I keep to myself. My working life is about talking to people. Presenting a show. Standing at the correct spots and finding the right words at the right time," says Felix Smith.
He has a slightly edgy image, with tattoos on his arms, tousled hair (but on the checked profile, not a hair sits out of place!) and is casually dressed. Nothing much that hints at how well he has done, both financially and professionally.
From casual hippie to TV presenter in a smoking jacket
But maybe the slightly slapdash everyday image is also why TV producers love to put him in a smoking jacket with wing collars and a bow tie when they send him on stage in Christmas shows and on Melodi Grand Prix shows.
As a boy in the 80s and young man in the 90s, he grew up in a world where crepe hair was a big thing, girls wore shoulder pads and jeans were pre-washed and high at the waist. Whether it was pastel-coloured suits that TV presenters like Jarl Friis-Mikkelsen and Jørgen de Mylius wore or if it was the glamour that attracted him, it's hard to tell. But TV had a huge appeal for Felix Smith and neither DR or TV2 had a chance in hell of avoiding him. And in a time when most TV presenters were hired from among journalists, his path to the TV cameras was different.
"It was a mix of chance and hard work that made me into a TV presenter. When I was a kid, I won a competition for a new TV concept in Norway. I actually won first place and a cheque for EUR 20,000. It was a job that really suited me and when I came home with the money in my pocket, I went to the production company Blu and asked them if they could help me to go further."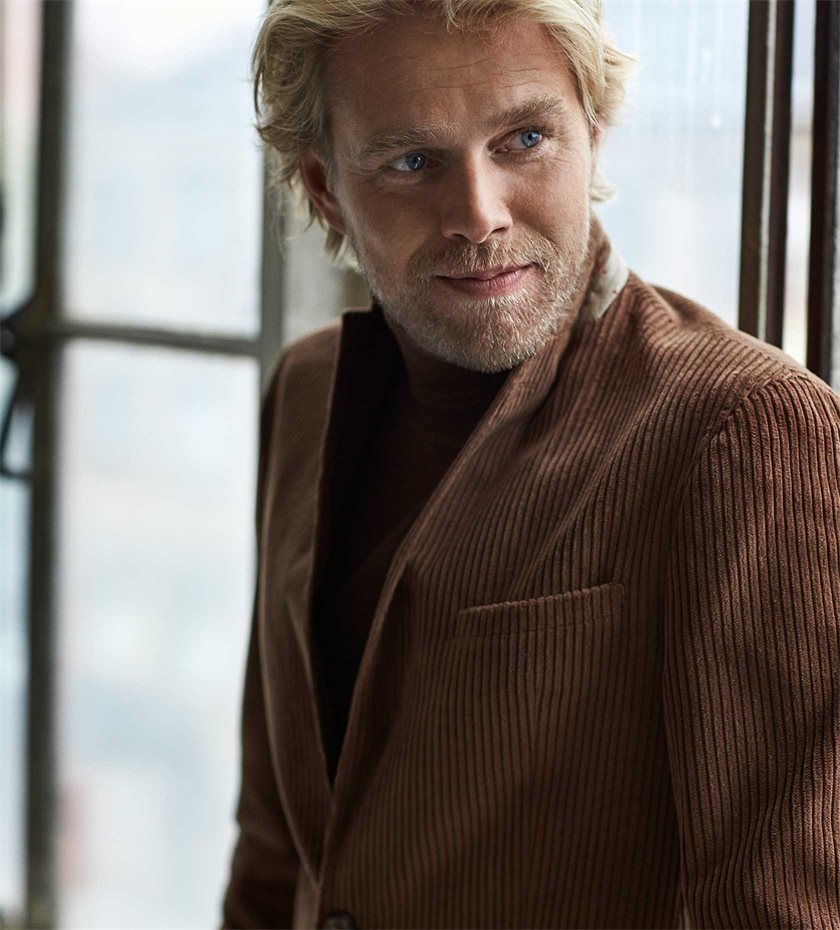 TV presenter because of a lucky break
After Felix Smith left school he actually trained to be an estate agent but a career where he would have to wear suits all day selling real estate just didn't appeal to him. A job on The Voice was where he was headed.
"I worked for a few years for the Americanowned radio station SBS. The owners had arranged a competition in Norway to develop new TV concepts and attract new talent. The reason I became involved was because of a lucky break – and in just under a week, I put together a team and got some ideas that we could present. And it was amazing when we went ahead and won." The prize money was invested in an informal course as a TV studio host.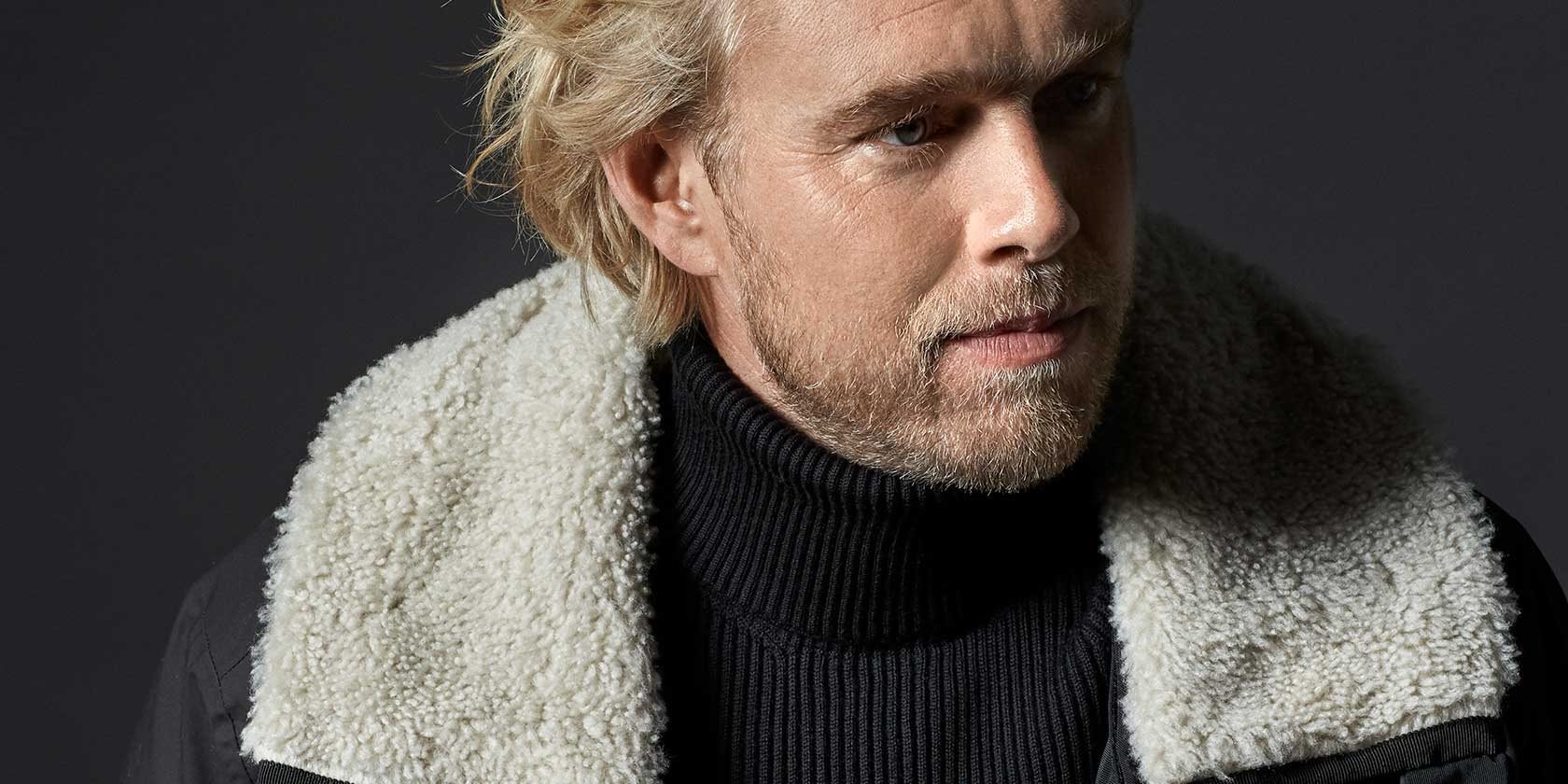 The foundation was laid at the production company Blu, where Felix Smith had to basically start from the bottom. "I carried lights and equipment around. I learned the medium of TV from the inside. Up until one day in 2002, Bubber called me up and asked if I wanted to be a part of Rundfunk – TV2's counterpart to DR's youth programme Boogie." He was cast and got the job. The music and youth programme Rundfunk became Felix Smith's first job as a TV host. He was 27 years old.
Craftsmanship
"It was there that I learned craftsmanship. In other words, I learned what it was to be a TV host. The most important thing was that I found out that I liked the environment. And I was good at it! But it was more a question of being in the right place at the right time. And above all, that someone gave me a chance."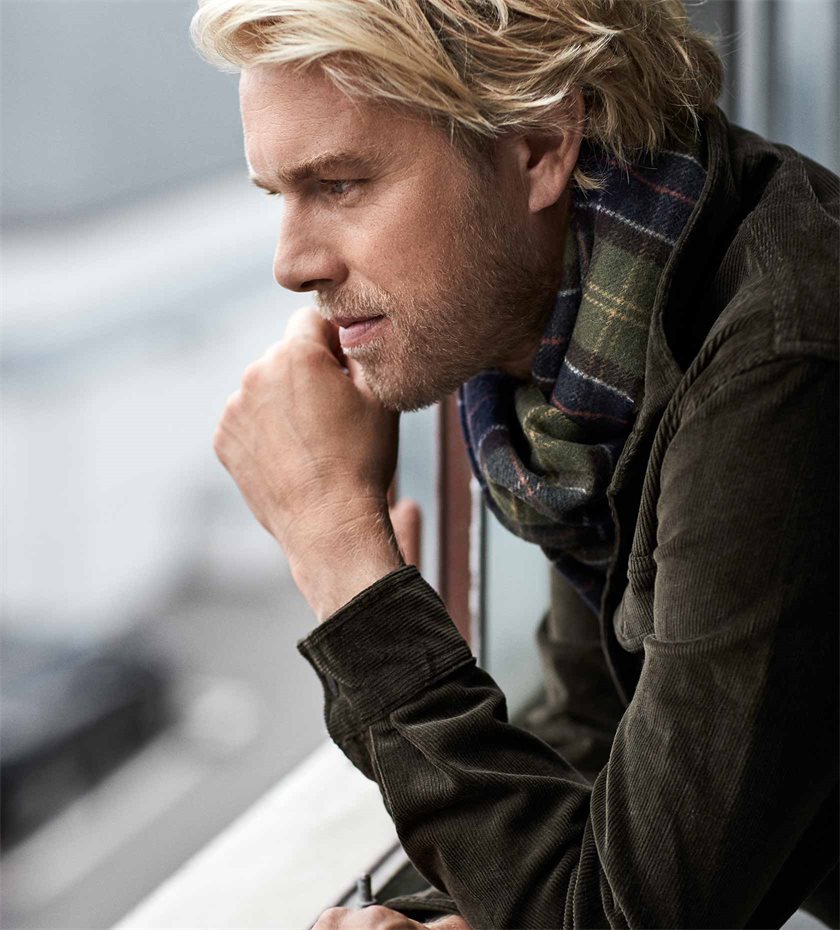 "But even as I made Rundfunk for TV2, I was shanghaied by DR. For the next four years, I was the radio host on Go' Morgen on P3. It was great making radio again. I learned so much, so it was a really important period in my education as a studio host. Above all, I learned to paddle and keep a conversation going. And to speak briefly and concisely."
After the first year he more or less made all the P3 radio that was possible. Since then his carrier has gone from strength to strength. Sometimes with DR, sometimes with TV2. After his radio stint, he hosted the TV show Talent Danmark and went on to host the highly popular Melodi Grand Prix from 2009 to 2011, DR's Store Juleshow (Christmas show) and Danmarks Indsamlingen 2011 (a major annual TV entertainment show made for charity).
From 2011, he worked for TV2 as the TV host for a number of TV programmes like 'Weekend, Weekend' and 'Voice' (a search for Denmark's biggest singers), 'Felix rykker ind' and 'Klipfiskerne'. And up until this year, he was the host in 'Go' Aften, Danmark'.
A pawn they can move around
"Sometimes I see myself as a bit like a pawn that they can move around. But it's the dream job for me. I take my hat off to all of the people who develop the ideas and the journalists who have to fill the news and magazine editions day after day. But I'm fine with my job as a TV host. It's a craft you need to know inside out to get it to work," says Felix Smith.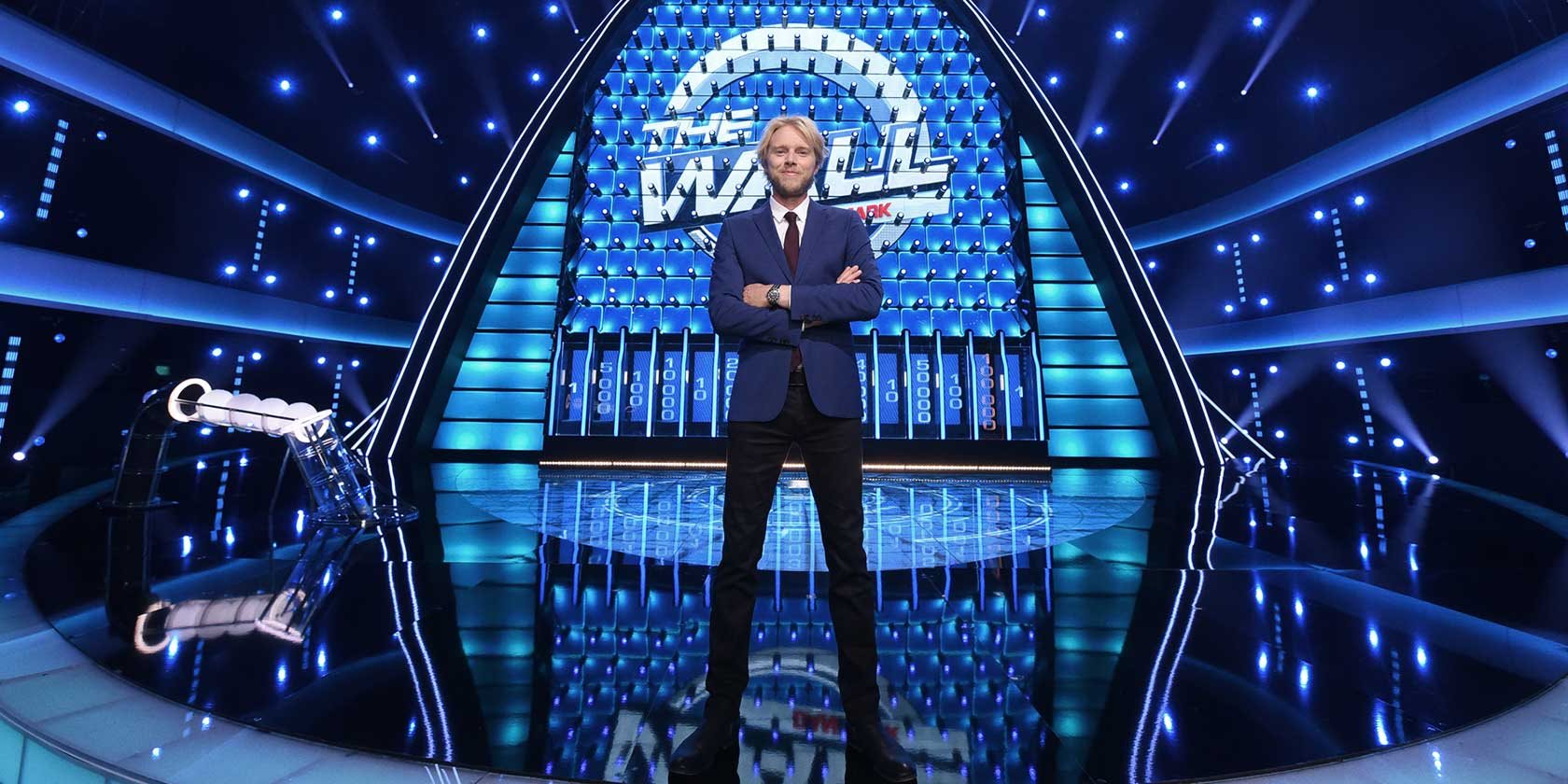 "It doesn't annoy me if I have to speak according to lines in a manuscript. Of course, I can protest and make new suggestions. But generally it's about the TV stations having purchased a finished concept, where everything from the scenery to the role of the TV hosts has been precisely described. Mind you, it's also about listening and being able to tell a story, so it can be understood and entertain people at the same time."
I keep my opinions to myself
"This is why I make sure I don't express an opinion about anything that doesn't have anything to do with my work. It's so deeply uninteresting what my political opinions are. Not that I don't have some strong personal opinions. I do. I can also get pissed off and angry. But it's private. The same applies to my private life. How we arrange our life, how we live, it's only interesting to ourselves," says Felix Smith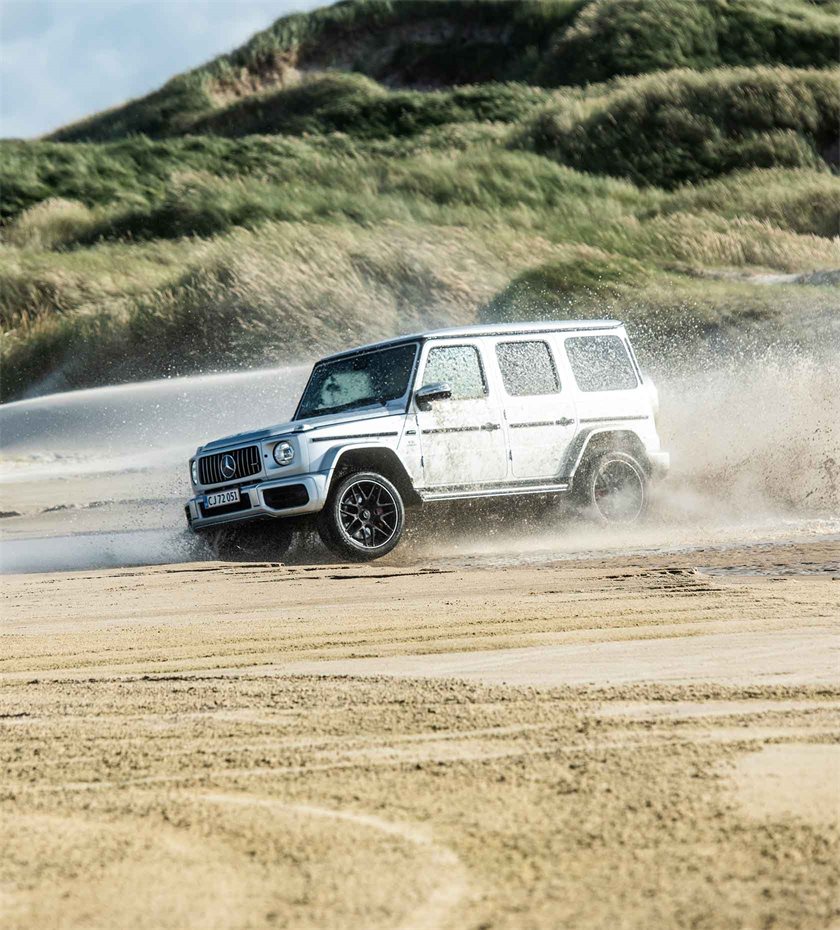 "My partner through 12 years and I live a completely ordinary life in Bagsværd together with our two boys. We don't have a huge villa. We have everything we need. And the security that a well-paid job brings." A good reason why he does not have any kind of Plan B. "It doesn't make much sense for me. I come from a home where my parents lived together their entire life. They worked doing the same thing. I on the other hand have done what I most wanted to do. And when I can no longer do it, when the telephone stops ringing, so maybe it will be a good time to travel the world with my family. But it's unlikely I'll be doing something that's very different from what I do today." Danish Top Gear presenter But so far the telephone keeps ringing with new job offers. And even though Felix Smith loyally describes all his jobs as dream jobs, perhaps his latest contract with Discovery Network Danmark and Kanal 5 has brought him closer to the ultimate dream job. At any rate, if we are talking about cars and a paid job and having the opportunity to make the Danish version of Top Gear. It is the ultimate macho programme. The English version has been broadcast since 1977, with over 500 episodes (in fact Top Gear was not screened for about a year in 2001-2002, during which time the BBC prepared a new, updated format). In the Danish version, Felix Smith and the actor Dar Salim (Livvagterne, Borgen, Game of Thrones) and the former racing driver Jesper Carlsen will test new cars, smash up old cars and drive all over Scandinavia. And maybe burn a few kW of electricity if they see a new and exciting electric car. Felix Smith has always loved cars. Great-looking cars. Ideally cars with a history. He's a bit of a Mercedes nut. In fact his tattoo includes the iconic Mercedes stars.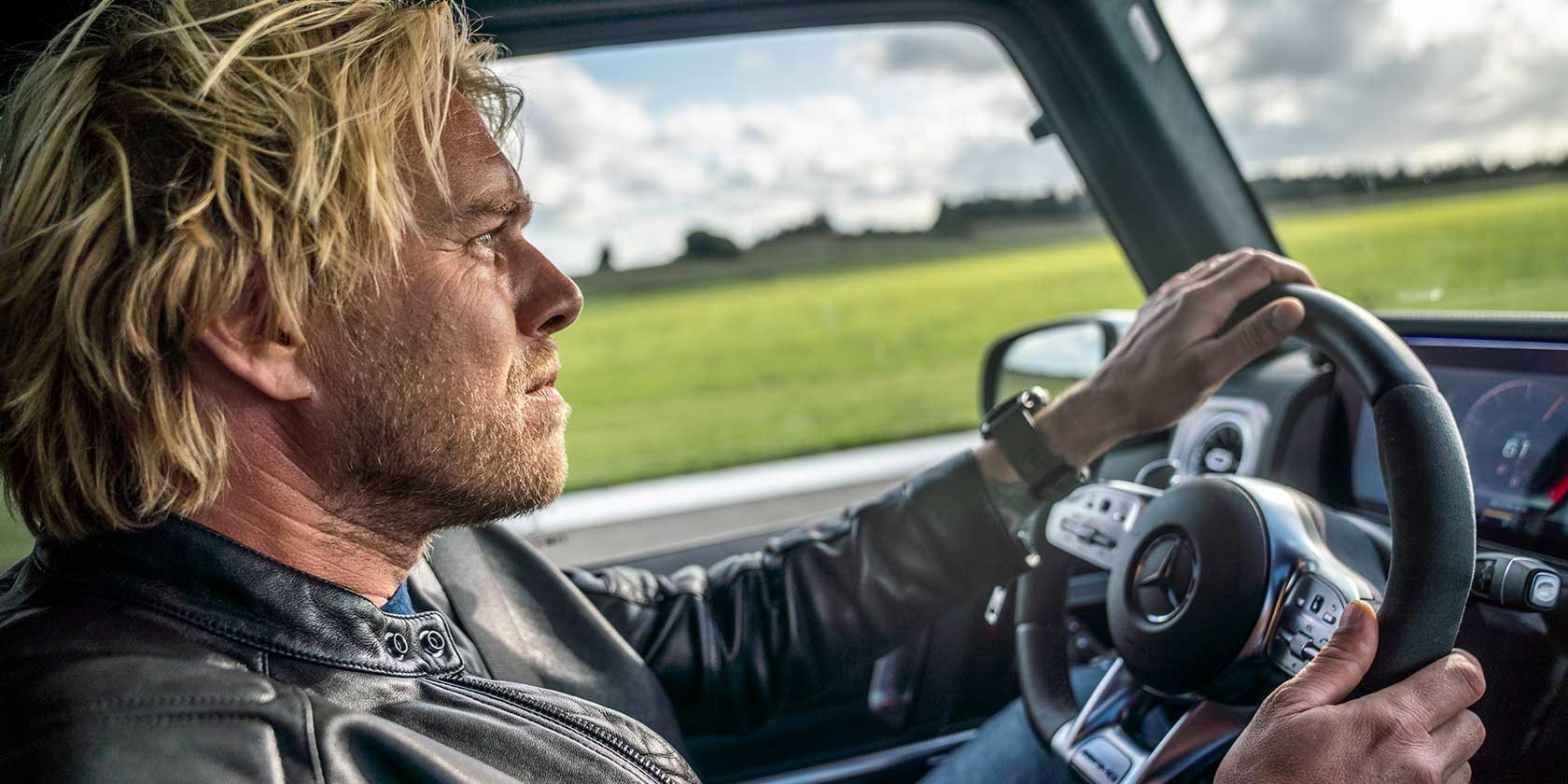 "It's a dream job being able to drive around with two brilliant mates, doing crazy things with cars. I'm not going to be a new Jeremy Clarkson, even though he's definitely why Top Gear is just about the only series I like to follow. Of course, the Top Gear concept is more or less fixed. But there is room for us to shape the programmes. That's why the chemistry between us three is so important. That's what makes looking at us three car fanatics so interesting, as we drive around the Nordic Region in some of the world's coolest cars."
Media frenzy
But sometimes when someone like Felix Smith takes part in a programme in some relevant context, it can lead to an unintentional media frenzy. For example, during last year's heatwave, he appeared in shorts on the programme Go' Aften Danmark. Gotfredsen, a priest from Valby, was so annoyed that she wrote to TV2 and DR to demand a dress code for its studio presenters – and also for its studio guests. It was a heated debate that quickly faded. Perhaps because the viewers at home watched the programme in +30 degree heat and were probably wearing shorts themselves. Or maybe because TV2's management decided that Felix Smith looked respectable in his shorts.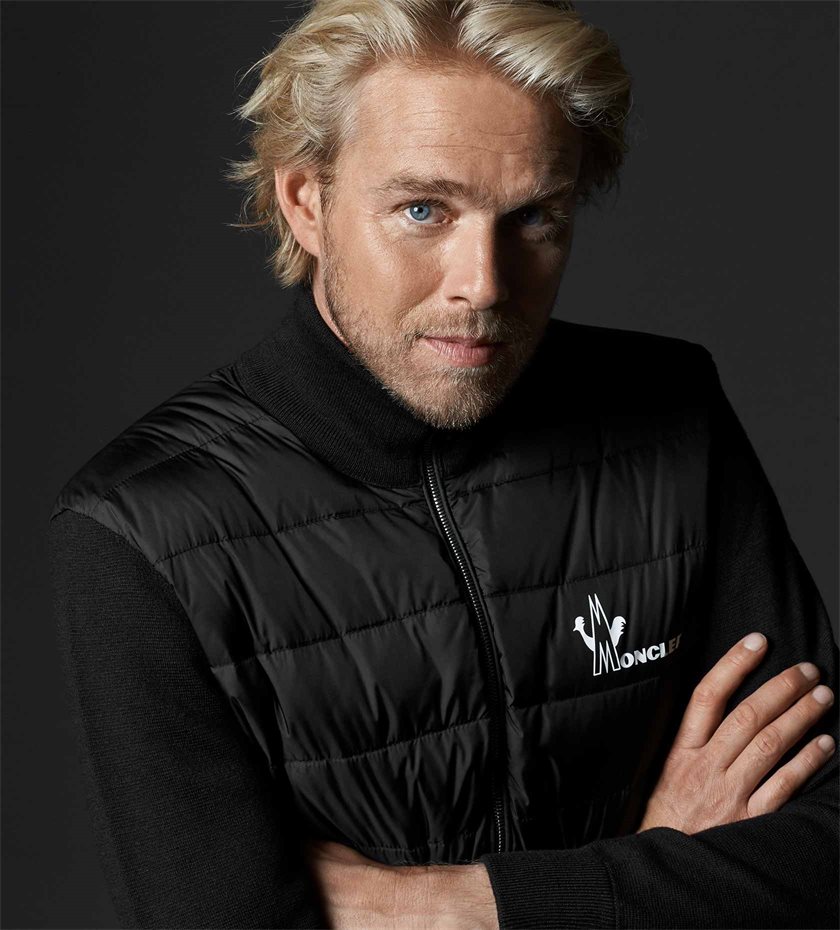 Things took a turn for the worse when Felix Smith was called up by journalists from Extra Bladet and asked about who the presenters were for the Danish version of Top Gear. "Maybe I didn't pick up on the signals. It was a pleasant interview about the Danish Top Gear. But it wasn't pleasant the next day reading that I was against women being part of the programme. No way am I like that. In fact the English version has had two women presenters over the years, but it's completely up to Discovery Networks Danmark to choose the presenters they think here and now are best for the part."
The debate caused a frenzy on social media platforms. And even though there were some interesting proposals for which female car presenters would be great for the Danish version of Top Gear, Discovery Networks Danmark tread carefully and instead chose three male presenters who they believed were the best for the job, and gender was not decisive in their decision.
"Without a doubt Top Gear is one of my favourite programmes. I've seen almost every episode of the English version. So I didn't doubt that now was the time to change. It's just so much fun. And I'm not alone in that feeling. The series has 350 million viewers around the world today." Filming is already underway and the first episode will be screened in the spring. There have been what could only be described as some starting difficulties with the Danish version of Top Gear – when filming scenes at Rubjerg Knude Lighthouse, Dar Salim, Jesper Carlsen and Felix Smith drove around the sand dunes on four-wheel drive vehicles in an area where cars and motorcycles are forbidden. This led to the Danish Nature Agency threatening to report the production company to the police.
"Just for the record: It's the end of September and no one has made an official complaint to the police. And we are allowed to use the filming in the programme." "So for a guy like me, who doesn't really have an opinion – not in public anyway – the start of September was quite dramatic. If nothing else, I can at least cause other people to have strong opinions," says Felix Smith. "But that doesn't spoil any of it for me. It's a dream job."