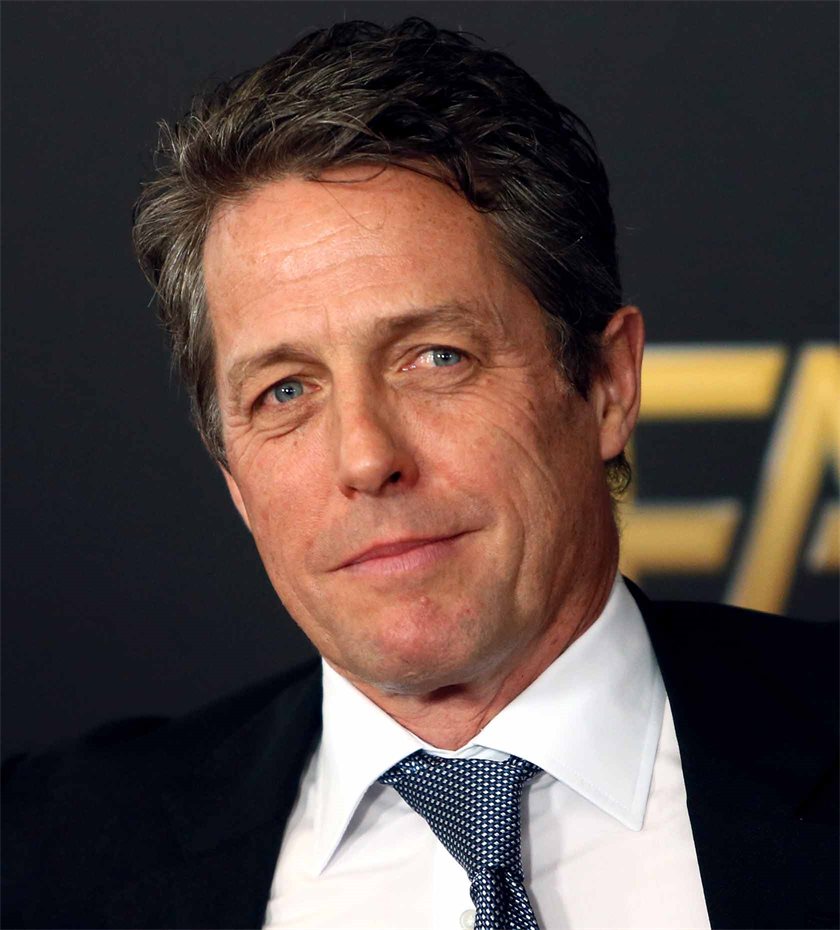 The owner of 'Notting Hill Bookshop' always has a Kleenex tissue ready because any minute a customer will come into the shop and burst into tears.
This seems to be the long-term consequence of Hugh Grant – and in this case also Julia Robert's fantastic acting in one of the most-loved romantic films of all time – Notting Hill. It is over 20 years since Hugh Grant played William Thacker as the self-effacing, slightly awkward owner of The Travel Bookshop. He became even more awkward in the presence of Anna Scott, played by Julia Roberts.
But Notting Hill was not Hugh Grant's first success on the screen. Five years before that, he starred in the hit film Four Weddings And A Funeral.
And it is 25 years since Hugh Grant left 'Duck Face' at the alter in St. Bartholomew Church in London to be with the love of his life, Carrie, played by Andie MacDowell. The story ends with the couple promising each other that they will never marry so long as they live.
Famously, it all ends happily. But the entire area around the bookshop was changed for all time as film tourists from all over the world descend on the area to see the bookshop and the house with the blue door.
On the other hand – 25 years, six months and six days after Hugh Grant and Andie MacDowell's solemn promises to each other, BBC One was able to assemble more or less the entire original cast for a kind of Christmas reunion. Hugh Grant plays the proud father who gives away the hand of his daughter Miranda (Played by Lily James) in marriage. Naturally, the wedding takes place in Saint Bartholomew Church. She marries Faith, played by the beautiful Alicia Vikander, who won an Oscar for her role in The Danish Girl.
The film – One Red Nose Day and a Wedding – tells about a quarter of the story of Charles (Grant) and Carrie (MacDowell) and all the others from the original film. The film is a spin-off in relation to the 1994 film and was made for the national charity fund raising day, when the BBC screened the short film with Hugh Grant and co. in a major show. Red Nose Day raised GPB 63 million for a fund to combat child poverty.
Herostratic fame
Hugh Grant's talent for playing these roles in romantic, feel-good film parts achieved almost herostratic fame after Four Weddings And A Funeral. A film that was seen by almost 500,000 film goers in Denmark, all of them there to laugh and cry with Grant, MacDowell, Anna Chancellor and above all, Rowan Atkinson as the nervous, confused vicar who feverishly attempts to carry out a wedding ceremony. Grant's image as the awkward, self-effacing but humorous Brit has stuck with him ever since. His periodically flustered character was also well-acted in films like About a Boy (2002) and Two Weeks Notice (2002). But it was Love Actually (2003), that was Grant's biggest success. Not necessarily because of praise from the critics. Danish daily newspaper Jyllands-Posten wrote that "The film is too eager to attract a wide public, which in all probability only manages to make it even more irritating." But Danish tabloid newspaper Ekstra Bladet wrote: "You would have to be a boring cynic not to love this witty, funny and charmingly heart-warming film."
Hugh Grant also did a short follow-up to Love Actually for Red Nose Day in 2017. However, it did not succeed as well as the first film. Critics write that the then 56-year-old Grant was a little too tired and a little to old.
Perhaps this is why he is attracted to experimental and powerful roles. A Very British Scandal, where Grant plays a British politician in the 1960s who is tried and acquitted of conspiring to murder his alleged former lover.
Too tired? Hugh Grant had enough energy to marry the 40-year-old Swede Anna Eberstein last year and become a father for the third time.