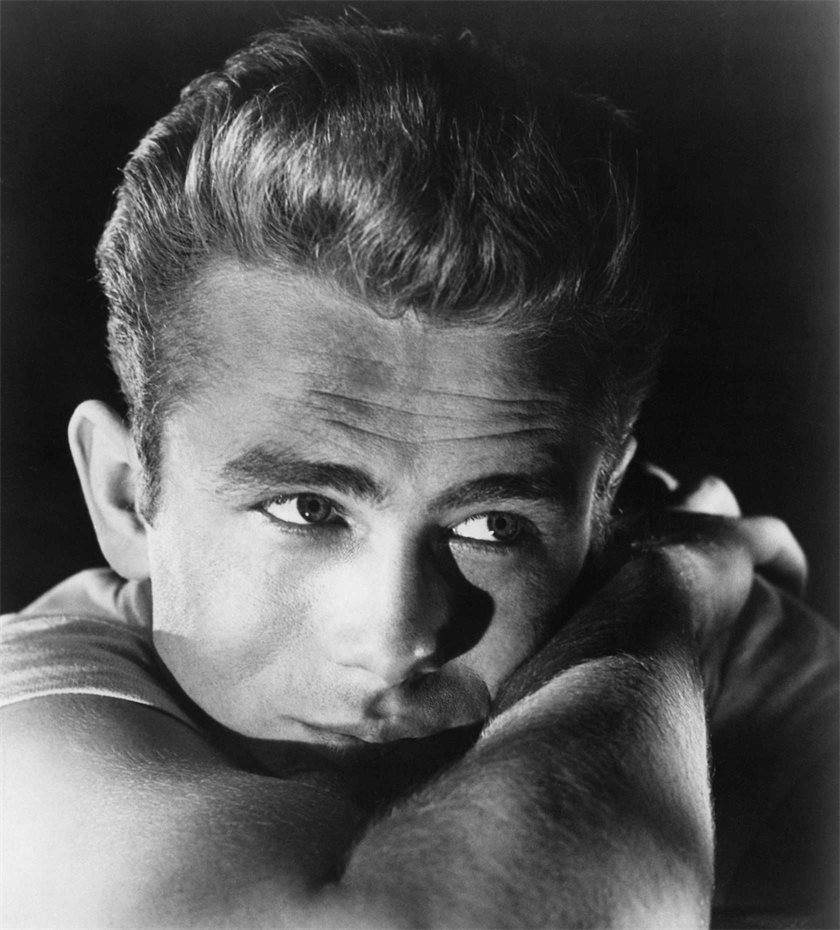 A legend born
It's just gone six on a beautiful September evening in Cholama, a small town in California. Home to around 60 people. The sun is low; bathing the countryside in golden light. There's little traffic on the road where California State Route 466 crosses California State Route 41. A brand-new silver Porsche Spyder approaches the crossroads at speed. Moving in the opposite lane, a much bigger and heavier Ford Custom Tudor, driven by Donald Turnupseed, a 23‑year old college student. Donald's about to make a left turn. He indicates, prepares to turn and presses the accelerator pedal. When he sees the fast-moving Porsche, it's too late. He's already over in the other lane. The Porsche is moving too fast. The driver of the Porsche tries but fails to avoid a collision. It hits the much heavier Ford and is completely wrecked. Donald Turnupseed is unharmed in his Ford car, but the other driver, actor James Dean, dies instantly. And a legend is born.
Wild adolescence
James Dean was only 24 years old when his Porsche hit Turnupseed's Ford on that fateful crossing in California. At the time he was known for a single major role, in Elia Kazan's film version of John Steinbeck's classic novel East of Eden. But his entire attitude in the role, playing the young character Cal, appealed to the pent-up emotions of millions of young Americans. For the first time they saw on the screen an actor who didn't appear to be acting when he played one of them, and that one film was enough to turn him into a new kind of film hero. James Dean's death was a terrible blow to a whole generation and when the film Rebel Without a Cause premièred shortly afterwards, in which he played a young man rebelling against everything and especially his father, it cemented Dean's status among young Americans. Playing the rebellious Jim, James Dean could express what millions of young Americans felt but had been unable to define in the 1950s: pent-up anger, pain, rebellion – but also hope.
James Dean also had a huge impact on fashion. Suddenly thousands of young men wore white t-shirts, jeans, leather jackets, styled their hair like James Dean; walked and stood the way he did. Dean changed forever what it was to be young, touching the hearts of millions at the historically right moment. Up until WWII, youth was something reserved for only the most prosperous part of the population. For every other young man, you started out as a kid but as soon as you were able to work on the farm or workshop, you took care of yourself – you were a man. It wasn't like coming-of-age speeches at confirmations. It was much more literal. But America became wealthier after the war, and young people now had the freedom to choose – and so rebelled against their parent's generation.
James Dean died around about the same time Elvis Presley had his first hit and his rebel image was also associated with rock and roll.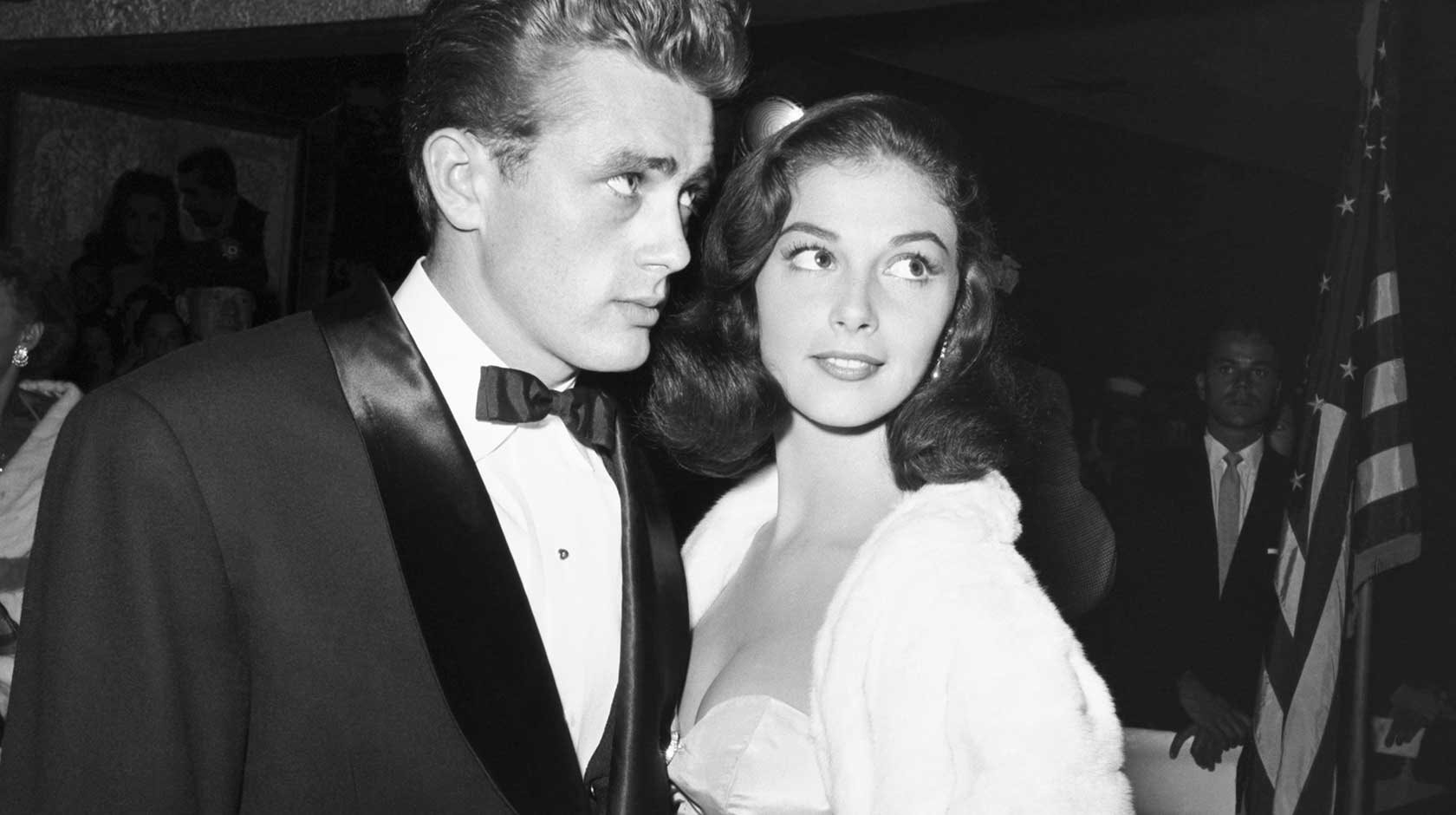 The life of James Dean
It's 1940, a train rolls into Fairmount, a small town in the state of Indiana in the USA, carrying a 9-year-old boy and a coffin containing the boy's dead mother. James Dean was born in Marion, Indiana in 1931. When he was five, he moved with his parents to Los Angeles, where his father worked as a dental technician. Dean's mother died just four years later. Now aged nine, he was sent back to Indiana to live with his aunt and uncle because his father was unable to care for him.
James Dean discovered early on that he had acting talent and when he finished school, he returned to Los Angeles to go to college there. His interest in acting grew and he featured in commercials and had small uncredited parts in film, and in TV, a new media. His career took off when he moved to New York as 20-years-old and was accepted as a student at the Actors Studio, a well-known theatre school. It was here that Elia Kazan discovered the young actor's exceptional talent for playing sensitive, anti-social roles and hired him for East of Eden.
James Dean only made three films. East of Eden, Rebel Without a Cause and lastly, Giant, finished shortly before his death, where he played alongside two major stars of the era, Elizabeth Taylor and Rock Hudson. In one scene in the film, Dean makes a drunken after-dinner speech and it became known as 'The Last Supper' because it was the last scene he completed before his death.
Love of speed
After the filming of Giant ended, James Dean was no longer under contract to Warner Bros., which had barred him from auto racing, a sport he was passionate about. Dean loved speed and fast cars. After being in East of Eden, he purchased a Triumph Tiger T110 650 cc motorbike, followed quickly by a used red MG TD sports car. In March 1955, he decided to become a racing driver. The MG was swapped for a new Porsche Super Speedster with black interior. Just before filming started on Rebel Without a Cause, he competed in a race in Palm Springs, taking first place in the novice class. He almost but not quite repeated this success in Bakersfield in April, finishing first in his class and third overall. Warner Bros. subsequently banned him from racing while Giant was being filmed. But when filming was over, he was once again free to do what he loved doing, testing the limits of life by risking death. He had recently swapped his Porsche Speedster for the new and faster Porsche 550 Spyder and on 30th September 1955 he drove out to an amateur race in Salinas. He never made it. But the James Dean legend lives on. In death he surpassed life and became immortal. Forever young. Forever a symbol of youth.
James Dean is buried in his hometown of Fairmount. Every year, in the days leading up to 30th September, the date of his death, the town hosts the James Dean Festival. The festival is sponsored by the film studio Warner Bros.
Dean and women
During his short life, James Dean failed to find a life partner. He was involved with several women and it is believed that the actress Pier Angeli was his greatest love.