A Danish Angel With Wings And Strong Opinions - 26 Years Old And 179 Tall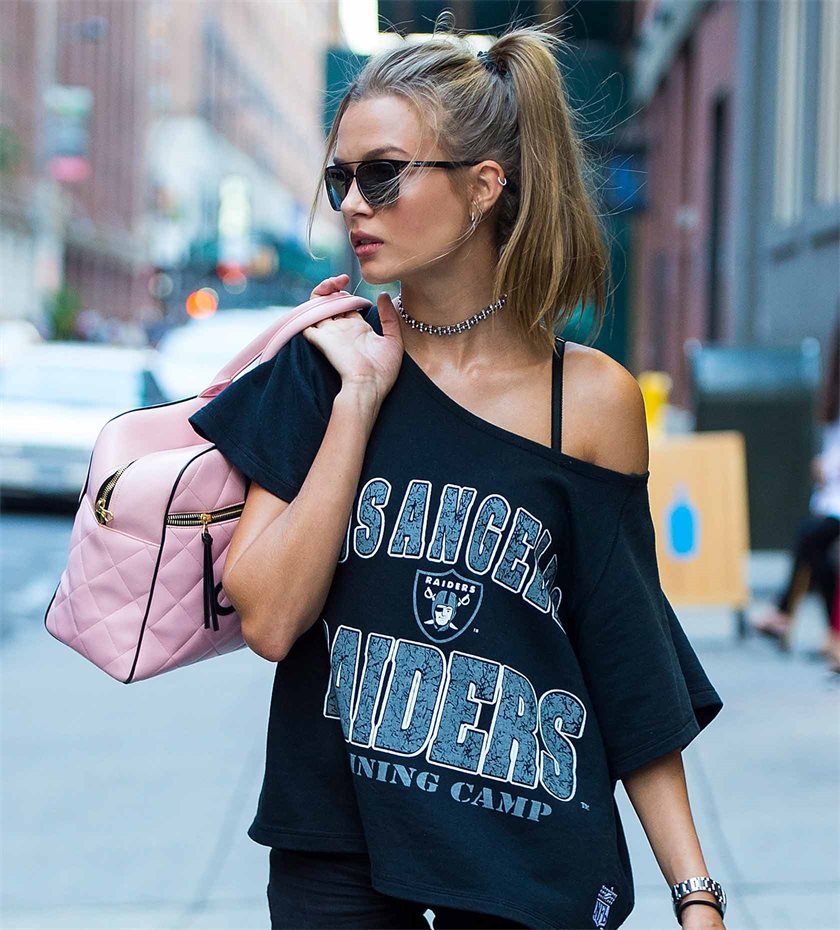 It could be that a man would have to be a woman to understand it. But getting a pair of wings and being called a Victoria's Secret angel is a huge deal. Helena Christensen who was a supermodel in the 90s was an angel. German supermodel Heidi Klum was also an angel. And since 2016, Josephine Skriver has also walked along the catwalk for the major American company, which sells lingerie and beauty products and has a turnover of up to USD 10 billion.
She was only 15 years old when she was spotted – in New York of course, on a trip with her football team. But chance had nothing to do with the amazing career she has created long after her school days. A career that takes her to catwalks for the most extravagant names in the modern fashion world, like Christian Dior, Prada, Givenchy, DKNY, Calvin Klein, Dolce & Gabbana, Chanel and many more. Josephine Skriver has exactly that pure, Scandinavian look that major fashion houses and magazines love.
The head editor at Eurowoman explained it in an interview when Josephine Skriver made her début as the new Victoria's Secret Angel in 2016: "Danish girls have a personal style and attitude. They really stand out on the catwalk and in the fashion houses' campaigns. They have a look that says 'no bullshit' beauty and come as they are. And it is precisely that relaxed attitude that shines through." That could certainly be a characteristic of Josephine Skriver. Because even though it is a glamorous world she works in, it is precisely this pure, Nordic image that fashion journalists attribute to her.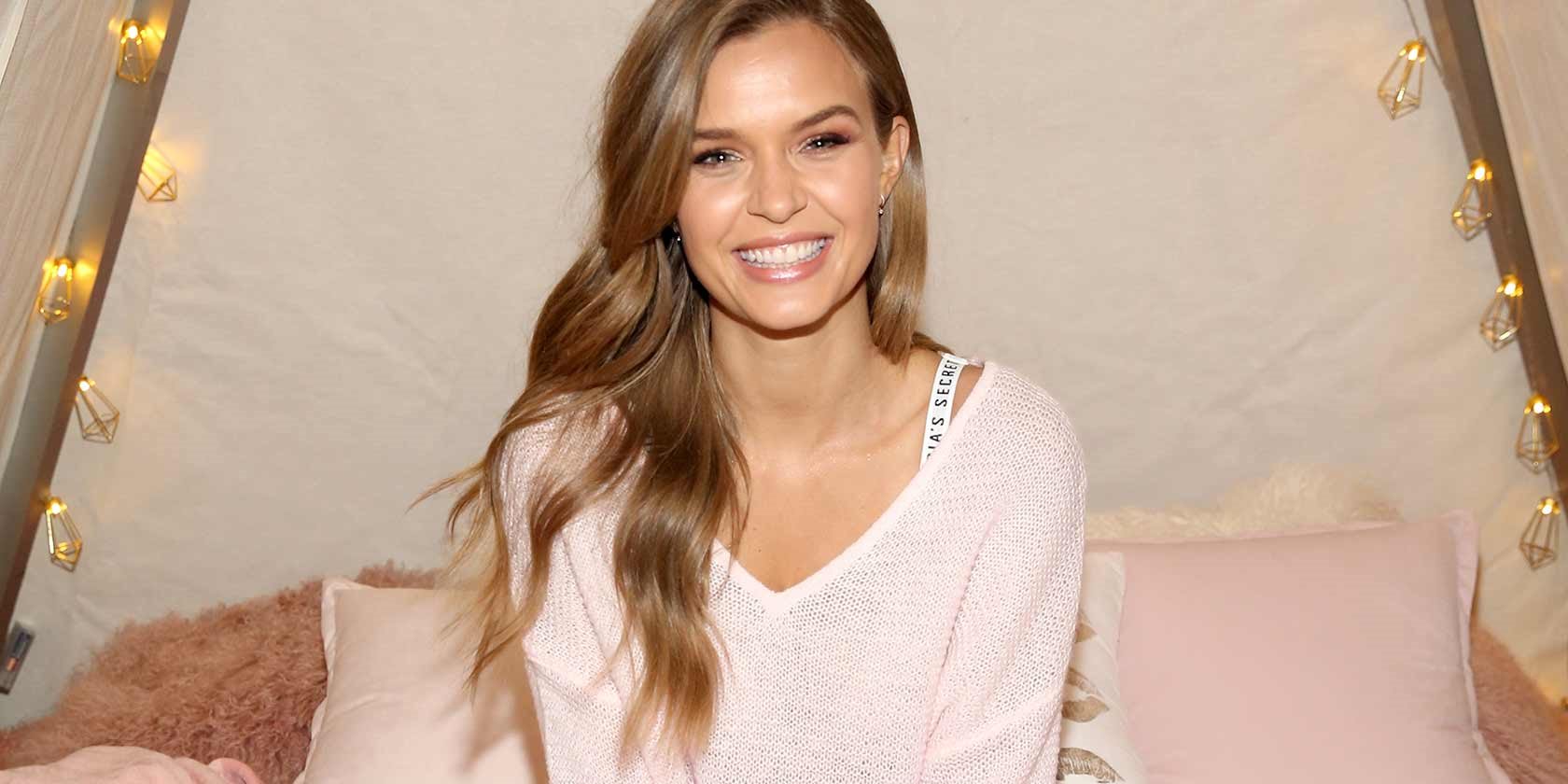 Made her début with 450,000 crystals
In fact, she had already worked for Victoria's Secret in 2013. But when she stood on the catwalk back then it was more on a freelance basis. And without the iconic wings. Three years later, she had a contract and wings and graced the catwalk at the Victoria's Secret Fashion Show in Paris. And she shone.
Not least, because of her Swarovski outfit. A total of 450,000 small crystals sparkled all over her legs, arms and back. And 3,000 lines of crystal-covered arm fringe gave her outfit a magical look – almost a glinting silhouette on the stage.
Interest in Josephine Skriver has only increased since then and with more than four million followers on Instagram, she is definitely a Danish supermodel who is listened to. This makes her very useful for organisations like AIDS Fondet, which made her an ambassador for the fund in 2017. In that role, she took part in a photoshoot to promote the sale of the Mads Nørgaard T-shirt, with profits from sales of the t-shirt going to AIDS Fondet to help its work in preventing the discrimination of people with HIV around the world. This is work she was previously involved in, working with sunglasses producers Illesteva, which created a special pair of sunglasses where profits went to the organisation Keep a Child Alive, an organisation that provides medicine for the treatment of children with HIV/AIDS in developing countries. She is also the ambassador for American organisation Family Equality Council, whose purpose is to prevent discrimination of LGBT parents.
Rainbow child
Fighting against discrimination of gay people, sexual minorities and children with HIV/AIDS has been a natural choice for Josephine Skriver. She is a rainbow child. She and her brother Oliver were both conceived by artificial insemination. Their mother is lesbian and their father is homosexual. In an interview with Vogue magazine, she said: "Being born into a family that has always been untraditional and in a way unconventional, means that I know what it's like to be put in a box – so it affects me, that the world no longer talks about the problem that people treat children with AIDS differently. I had to be a part of this."
To speak out and to address difficult issues is a part of Josephine Skriver's nature. She is certainly not afraid to express her opinions. Not even in the USA, where a liberal approach to life can be difficult. In another interview, this time with magazine Alt for Damerne, she said: "I've always been outspoken. Sometimes my mum says she doesn't know where I get it from. Because no one else in the family is like that." She has also talked about the story of her friend, who attended an international school in Norway. She could not understand the almost homophobic attitude among many pupils at the school. Josephine Skriver's mum let her take time off from her own school and sent her to Norway, armed with a PowerPoint presentation, where she told the pupils her own story; of being a rainbow child and being the result of free love.