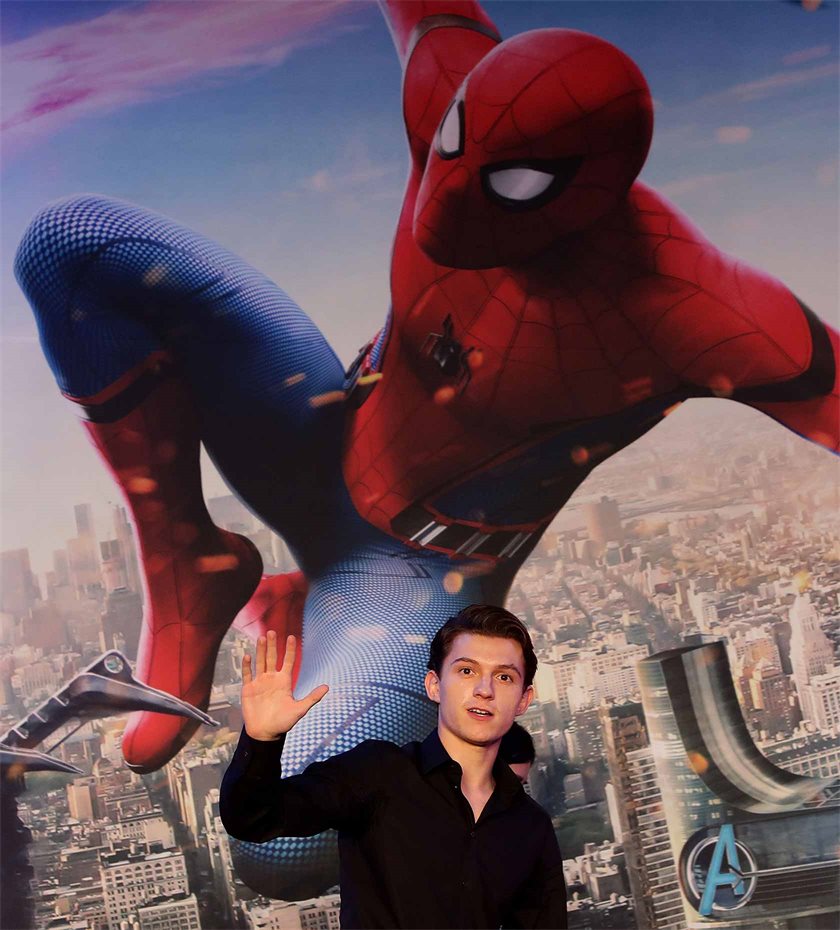 Now it isn't certain that the climate crisis will deliver a record summer as it did last year. But come rain or shine, there's still plenty of reasons for taking the kids to the cinema this summer. Especially if you love superheroes and spiders. The film 'Spider-Man – Far From Home' will be released to cinemas in Denmark on 5 July. And if you cannot wait until then, well Spider-Man is also in the film Avengers Endgame, which will be released in Denmark on 26 April. Whichever way you look at it, 22-year-old Tom Holland has enjoyed nothing but success in the last 10 years. When he was a skinny boy, he did not have it easy at school. Bullying was a daily occurrence – above all because he used his free time to dance.
Or more precisely, street dance, which he loved. He practiced at the Nifty Feet Dance School in Wimbledon. So it was almost poetic logic that he made his theatre debut when he was 12 years old in the West End show Billy Elliot the Musical, with music written by none other than Elton John. The storyline suited Tom Holland. The story of Billy Elliot is the story of a working-class boy who fights to pursue his passion: Ballet. In a hopeless mining town, his father expects him to practice boxing to toughen the skinny Billy. A touching story that was a huge hit when it was released as a film in 2000. The musical was first shown in 2005 – and ran until April 2016. For young Tom Holland, it was a somewhat of a radical change. In an interview for the London Paper from that time he says: "We lived in a boarding house where we were given lessons during the morning, tests after lunch and the show at night."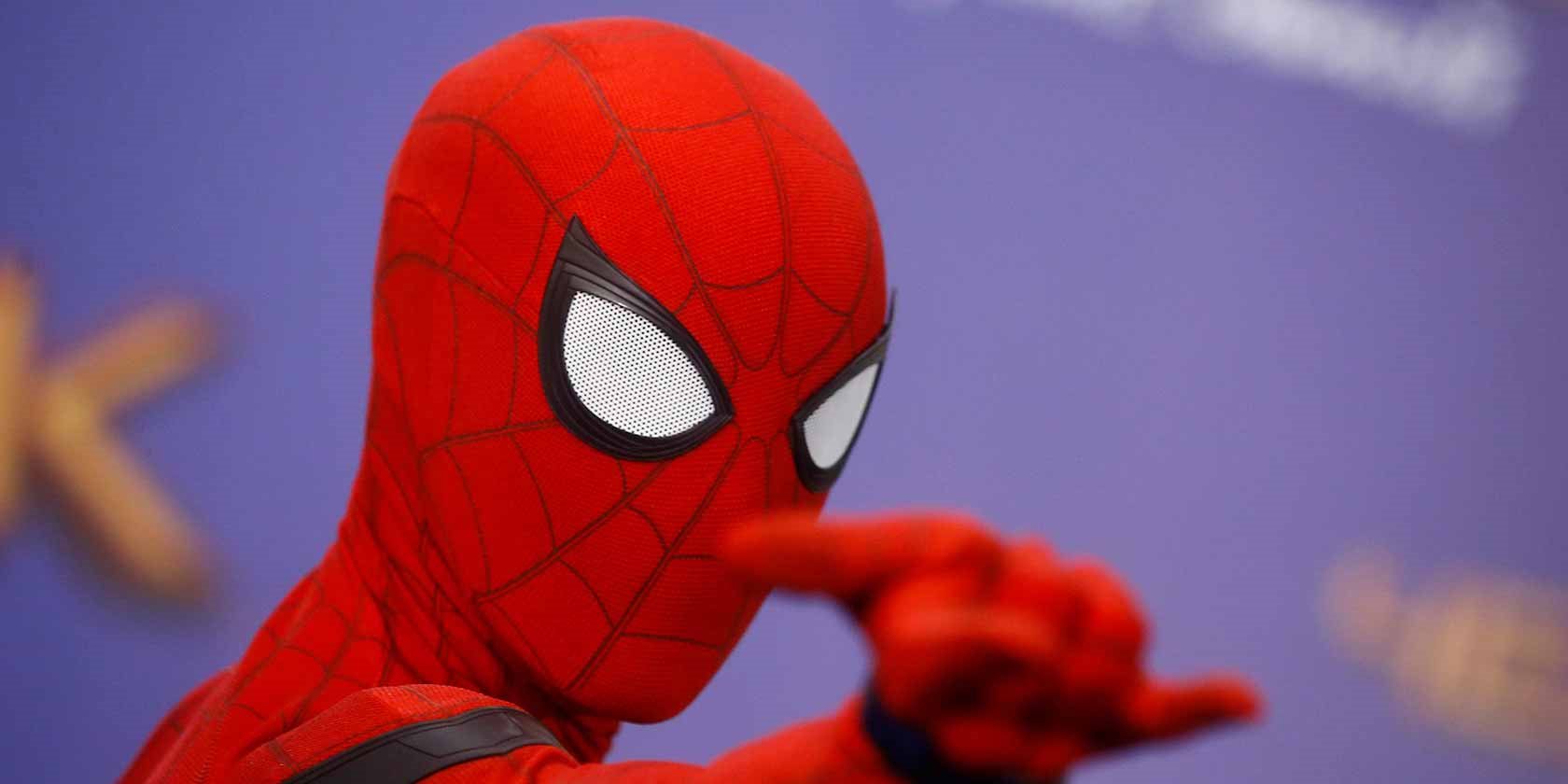 Film world
The two years that he spent in the show Billy Elliot the Musical was the beginning of his lightning career on the silver screen. To date, he has acted in 16 films. And this year and in 2020 he can add even more films to the list, with films such as Avengers: Endgame and 'Spider-Man – Far From Home'. He has also featured in many TV productions and video games, such as Lego Marvel Avengers and Spider-Man: Homecoming. But the major success was when he was cast as Peter Parker – aka Spider- Man in the Homecoming film in 2017.
It is the kind of part that will change a young man's life! And on top of that, he was told he had won the part through a posting on Instagram. "Waiting to hear was a killer. First I was told they would decide the next day.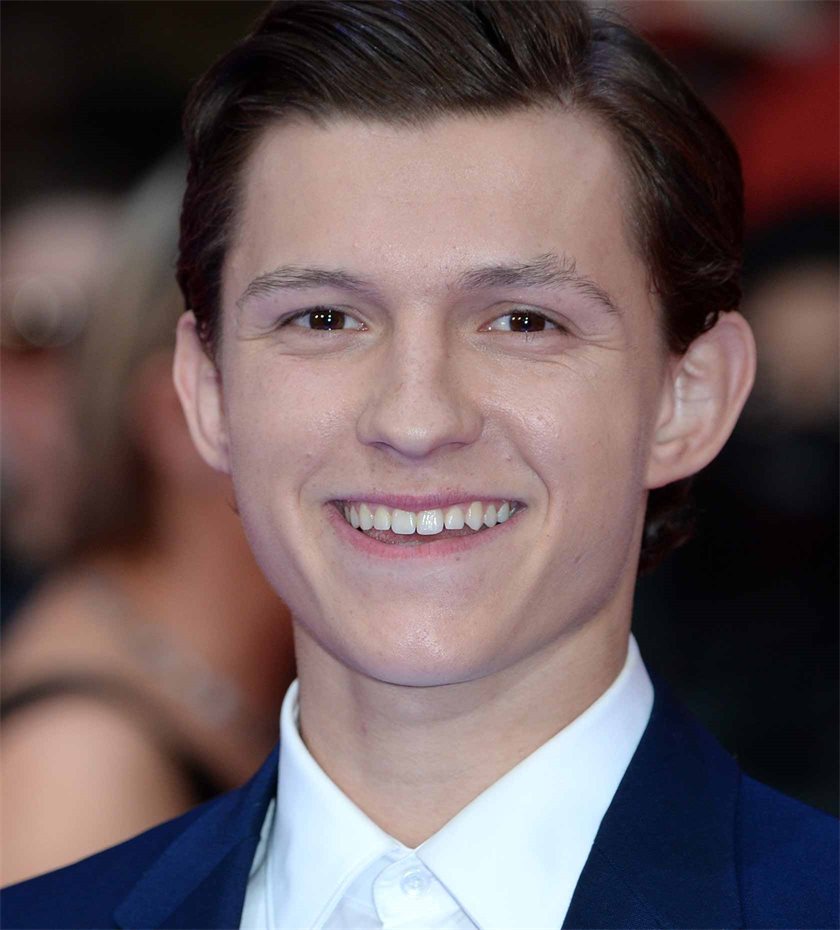 But after six auditions I still hadn't heard anything. After the last audition, they asked me to wait until the next morning. A decision should be made by then. But after a week I travelled home to London. Five weeks went by – and then one day I checked Instagram and it said it there! I had gotten the role of Peter Parker! And then Marvel Studios phoned me up and told me I had the role. I simply answered that I knew already. It was on Instagram. I'm 19 years old after all and you know that!'
Long way from home in a new outfit
Tom Holland has taken over the role from Tobey Maguire (who first played Spider- Man in 2002), and will play Spider-Man in two films. The new film will be released in the cinemas on 5 July and features a host of big names: Jake Gyllenhaal, Marisa Tomei, Zendaya and Samuel Jackson. And for Spider-Man fans there is also the interesting news that in the new film, the costume is also new. Gone the blue legs and web. The new suit is a red-black version that has been modernised and streamlined.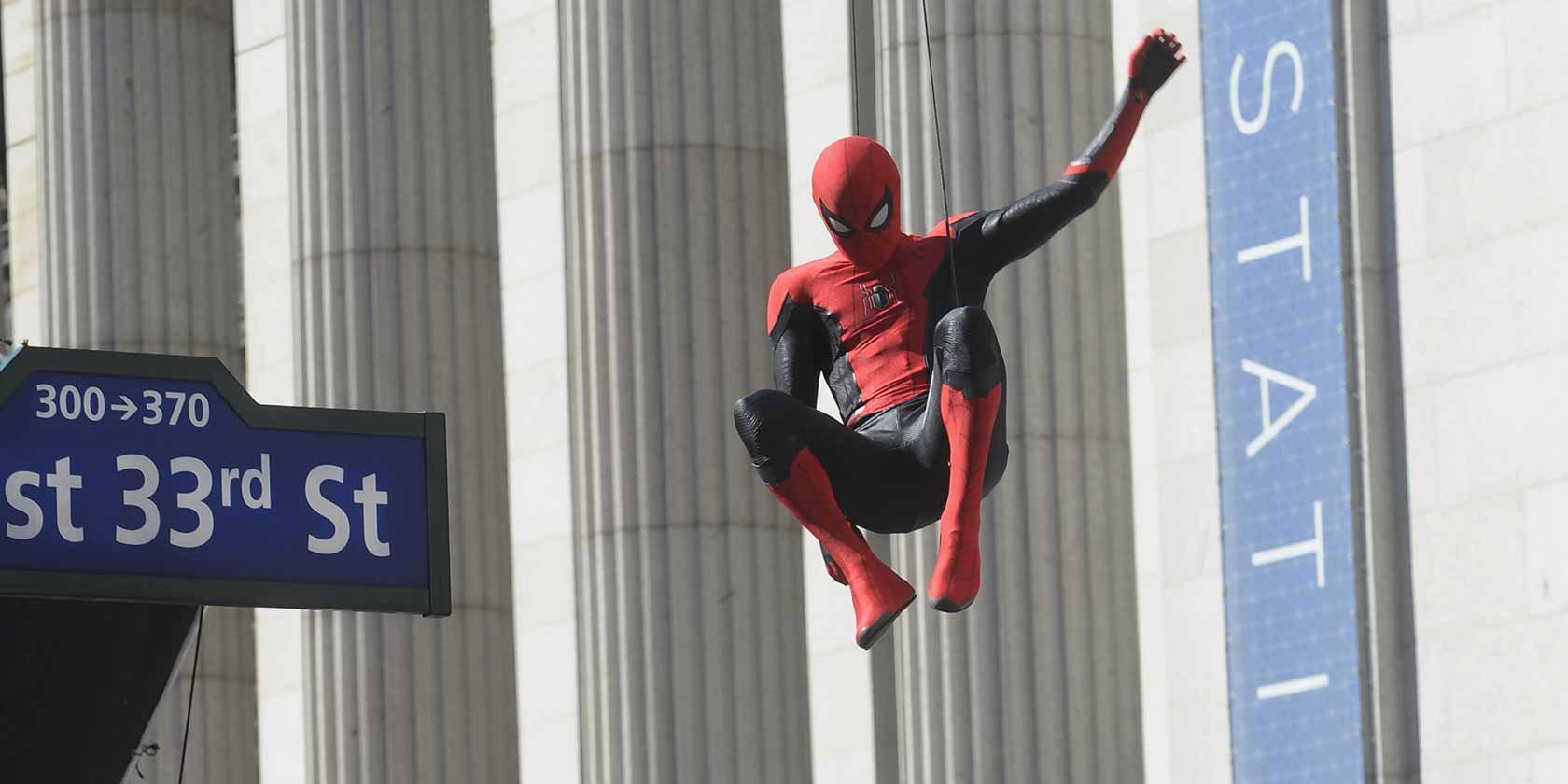 But you can be sure that as the third Spider-Man since the first appeared in 2002 (Tobey Maguire and Andrew Garfield were the first to play Peter Parker aka Spider- Man), Tom Hollande has the advantage of being relatively young, so young that he can easily play the role of a teenager who is transformed into a super hero. A young, energetic actor who will be able to develop the role even more. And its certain that the story of Spider-Man will continue. Because who knows who is behind the mask? No one knows. And everyone can have a secret dream of being a super hero.
So now millions of parents all over the planet can save up to buy Spider-Man suits for their superhero sons! 'Spider-Man – Far From Home' will be released in Danish cinemas at the beginning of July and is highly anticipated. Above all, because Peter Parker alias Spider-Man died in the latest Marvel film: Avengers: Infinity War. Tom Holland once again plays Peter Parker who hides himself behind the Spider-Man mask. In 'Spider-Man – Far From Home' Peter Parker takes a trip to Europe with his friends and of course fairly quickly the superhero and his closest friends encounter new dangers.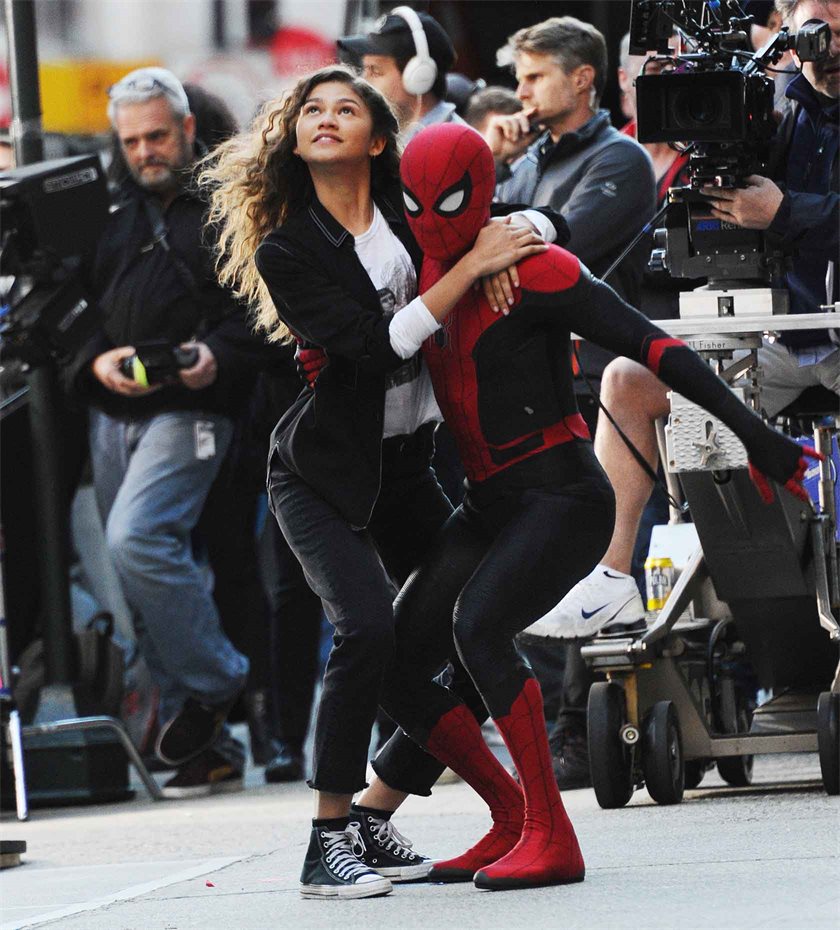 The chief villain is the illusionist Mysterio (Jake Gyllenhaal), a colourful villain who reveals he is a very dangerous acquaintance.
Peter Parker has actually decided to leave his superhero antics at home. This includes his spider costume, which forces him to acquire a new outfit that differs from the traditional blue and red colours in order to help Nick Fury (played by Samuel Jackson), fight the unpleasant creatures that create chaos across the entire continent. The movie was filmed in England and Venice. 'Spider-Man – Far from Home' is the follow-up to the previous film in Spider- Man 'Homecoming' series. The title of the film can be interpreted in many ways. It both connects with the first film and alludes to the film's plot, which takes place in Europe, a long way from home.
Holland and Zendaya
In the role of Spider-Man, Holland plays the flustered teenager Peter Parker, who is a bit of a nerd and who completely lacks social competencies. But in reality, the young actor is much better at conducting himself.
There are few rumours around him, which is impressive considering the intense scrutiny of the paparazzi and the gossip magazines in their efforts to reveal details about the actor's and other celebrities' love life. Only last autumn, was Holland linked romantically for the first time, with the singer and actor Zendaya Cole. She previously acted in the Disney series 'Shake it Up!' and 'Spider-Man: Homecoming', where she played Peter Parker's classmate Michelle. In the new film 'Spider-Man – Far from Home' the pair flirt intensely. And according to ELLE magazine, they continued to flirt after filming had ended . Officially, the pair maintain that they are just friends and any material on social media platforms that suggests otherwise has been deleted.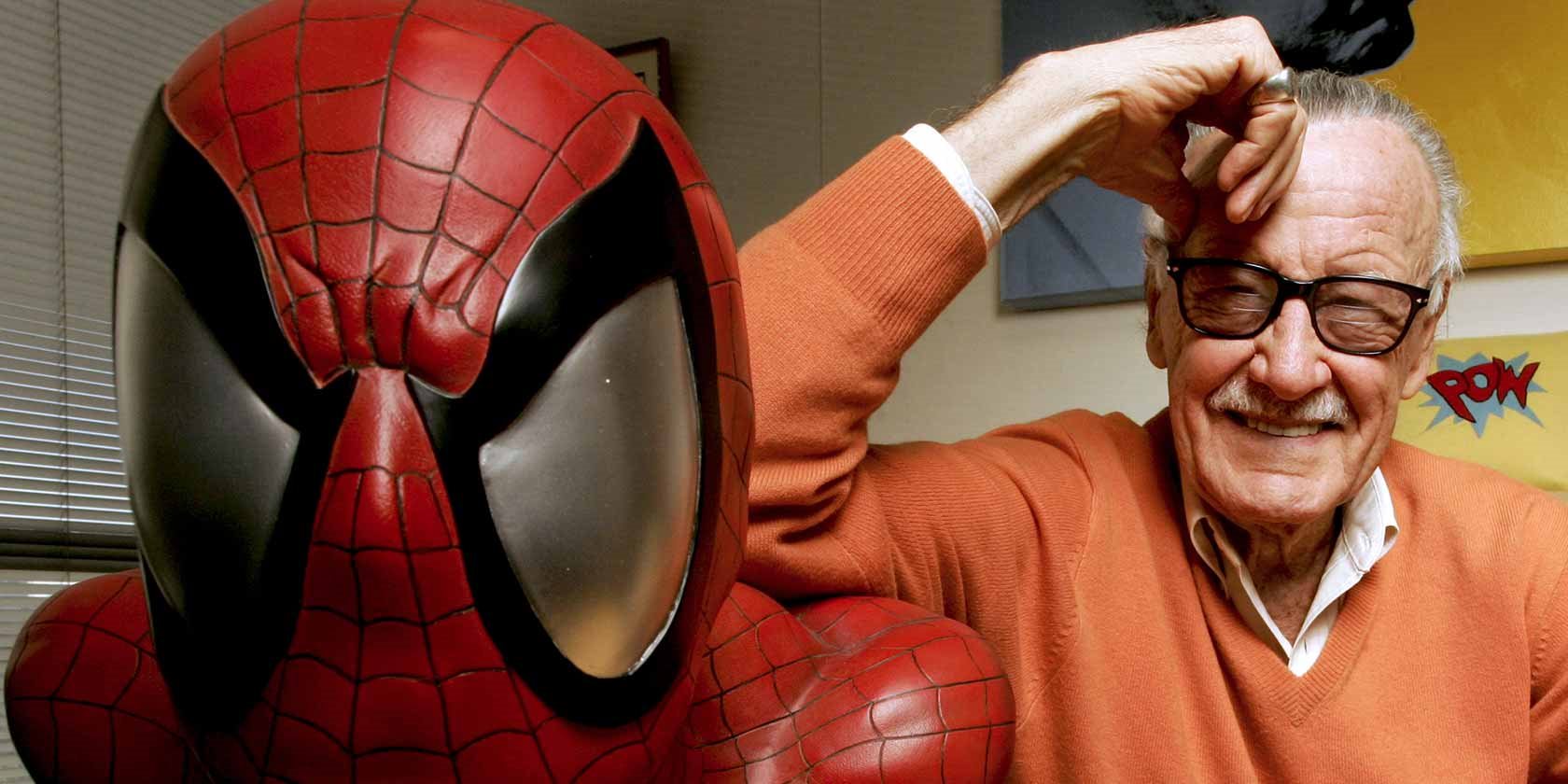 STAN LEE was Marvel's real hero
Spider Man, X-Men, Thor, Iron Man, Black Panther and The Fantastic Fire. All of these amazing superheroes from the Marvel Comics universe were developed by Stan Lee. It made him the true hero of every superhero fan.
Tumultuous
Tumultuous is the word to describe Stan Lee's last year alive. A man who had created some of the biggest comic book superheroes in the world throughout his long career, which started in 1939.
Through his work with other authors such as Jack Kirby and Steve Ditko, Stan Lee transformed Marvel Comics from a small business into the world's biggest comic publisher and in recent years, Marvel also became a multimedia leader.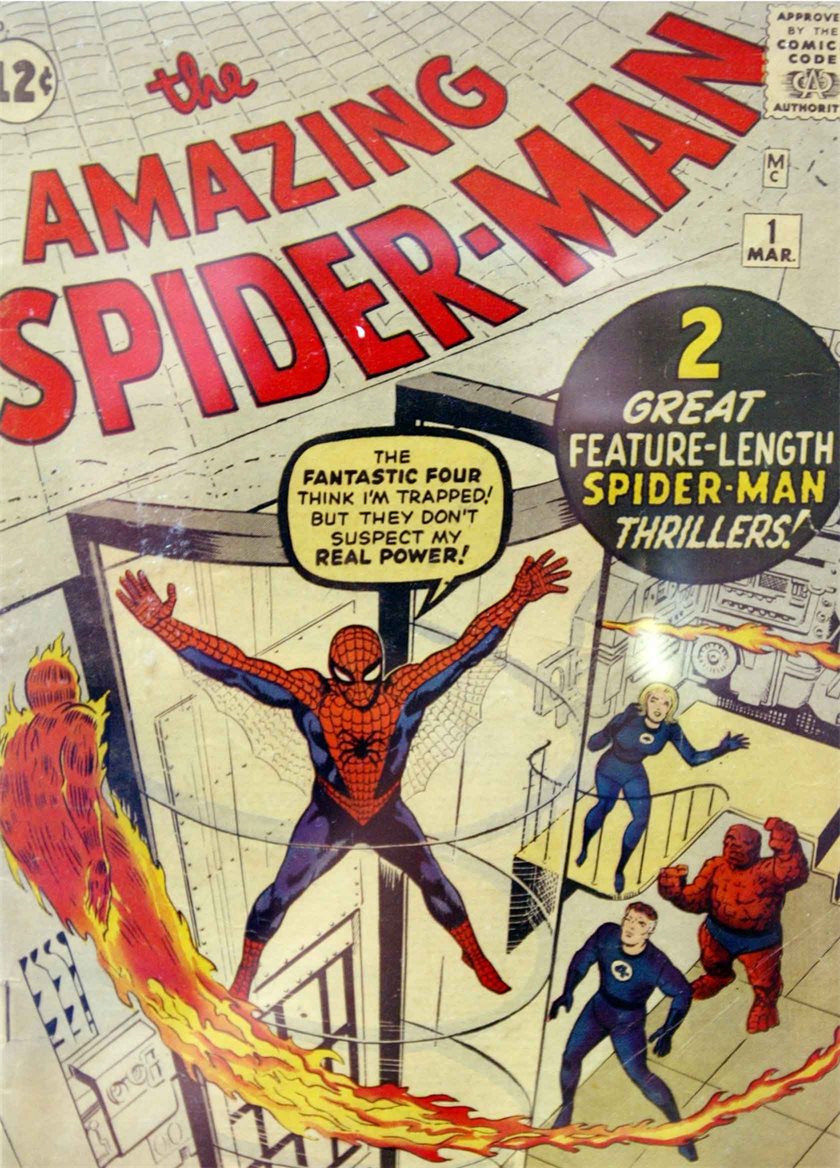 Even though Stan Lee lived to see all of his comic book heroes achieve success, his last year on planet earth was dominated by court cases and disputes with both family and former business partners. He sued among others, Pow! Entertainment for fraud and demanded huge damages. However, he finally withdrew the legal proceedings.
"He was an extraordinary man and as special as the fantastic comic book figures he created," said Disney's CEO just after Stan Lee's death in May 2018. Disney acquired Marvel in 2009 (and the rights to all of Lee's superheroes) for USD 4 billion. Even though his last years were tumultuous, there is no doubt that Stan Lee has had a huge impact on the superhero genre. Even so, he was nothing but humble when talking about his own role:
"I unusually thought that my work was not very special. Other people build bridges and do research to cure diseases. I sat at a desk and wrote stories about fictitious creatures, who did strange things and wore weird clothes. But I suppose it isn't so easy to dismiss the value and importance of entertainment."
Stan Lee was 95 years old when he died on 12 November 2018.