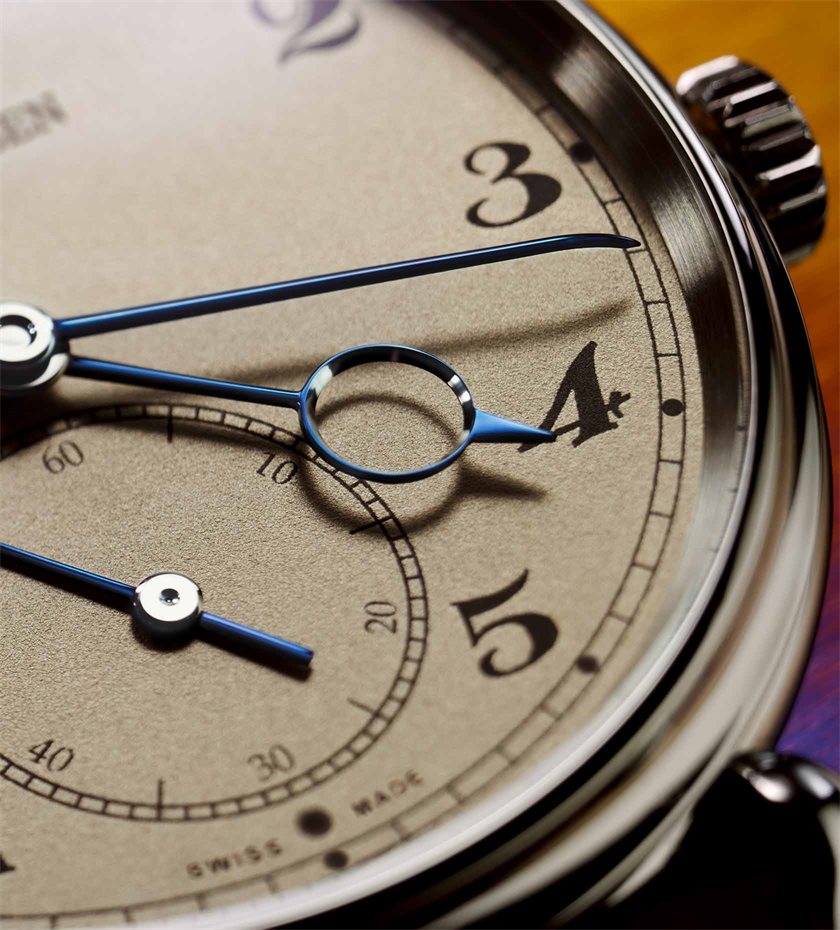 Urban Jürgensen
Vintage watches
Patek Philippe. Rolex. Breguet. These are the names of internationally recognised watchmakers that most people have heard of. But with prices that start at well above DKK 100,000, only very few people can afford to wear an original Swiss watch. And even if they could, most people today wear smartwatches or use their smartphone to tell the time.
But how many people know that the most popular Swiss watch is in fact Danish? The name is Urban Jürgensen. And they are not cheap. You will still have to pay at least DKK 125,000–250,000 for one of them. And if you want one of the most prestigious examples, it will cost nearly DKK 6 million.
Many fine details
"But you will have acquired a watch that I believe should be sold with a magnifying glass, so you can see the many fine details that Urban Jürgensen watches are known for. And you will have almost certainly acquired a watch where there were more hands than machines involved in its creation. Lucky for us, because machines don't do aesthetic," says Kristian Haagen, who is one of Scandinavia's most respected watch specialists.
The Urban Jürgensen watch celebrates classic virtues – it is handmade and it exudes rare quality, from the precision timekeeper to the special hour intervals made from solid gold on the dial.
"This is a watch that takes a long time to produce. Urban Jürgensen perhaps make up to 1,000 watches a year, whereas a brand like Patek Philippe will make 50,000 watches a year. "It can't be any other way when you manufacture your own watch movement. Many of the other expensive watchmakers purchase a standard movement, which they insert into their own watchcase," explains Kristian Haagen.
A pin-stripe dress watch
It is also a watch where the design is a million miles away from today's smart watches. As Kristian Haagen says, "It's not the first watch a watch aficionado chooses to invest in". In other words, the watch design is more noble and classic in essence. "I don't personally own an Urban Jürgensen watch. It doesn't match my lifestyle with many trips and an active outdoor life. But it's perfect match with a modern suit and white shirt. A classic watch with a wealth of design detail, with very high technical quality. If you purchased a watch with phases of the moon on its face, you have a watch that doesn't need to be adjusted for the first 120 years. It is a true dress watch,," explains Kristian Haagen.
A rich and noble history
Perhaps that is why many watch aficionados will not rest until they own an Urban Jürgensen. The watch has become particularly popular among Japanese collectors in recent years. It is a brand that has a long history, and this means a lot. In fact, its history goes back 245 years. Watchmaker Jørgen Jørgensen founded the business in Copenhagen, which later expanded to other cities, with a production centre in Le Locle in Switzerland.
To begin with, the business focused on the shipping industry where precise timekeeping was crucial for navigation. Jørgen Jorgensen had vision and he knew that his expertise and abilities put him on an international level. Perhaps therefore it is no surprise that he changed his name to Jürgen Jürgensen. 'U' with an umlaut had an international sound. He was a well-renowned watchmaker and was appointed Court Horologist by King Fredrik VI. But it was his son Urban who cemented the Danish watch industry's international reputation. He received an international education, studying in Genève, Le Locle, Paris and London. In fact, the Danish government in what was the equivalent of today's export credit scheme, paid him to be in charge of a Danish offensive in the "chronometer industry" after he had demonstrated he was among the leading watchmakers and craftsmen of his day. He died in 1830 and left the company to his sons Jules Frederik and Louis Urban.
Urban Jürgensen and sons remained a family-owned company until the 20th century. The watches were produced in Copenhagen and in Le Locle in Switzerland until 1886, when Heinrich Eduard Kiens, a company employee, acquired the company. The company experienced varying fortunes after this time and the Swiss part of the company was acquired by Tag Heuer. The Danish part of the company was sold on to four Danish families in the 1950s. They carried the name on in Denmark. Peter Baumberger – a Swiss watchmaker– purchased the company in 1985. He died suddenly in 2010 and the brand was acquired by a group of Danish investors, who have worked hard ever since to re-establish Urban Jürgensen watches as an internationally recognised brand.
It was chairman of the company's board of directors Lars Erik Nielsen and his two cousins – Jesper and Rene Mourir who were responsible for re-establishing the Urban Jürgensen brand. The three family members made their fortune from the sale of Maldavian Air Taxi. And Søren Lindberg Cristofoli and Nikolaj Vejlsgaard, who made their fortunes through the jewellery company Pandora are among the new investors.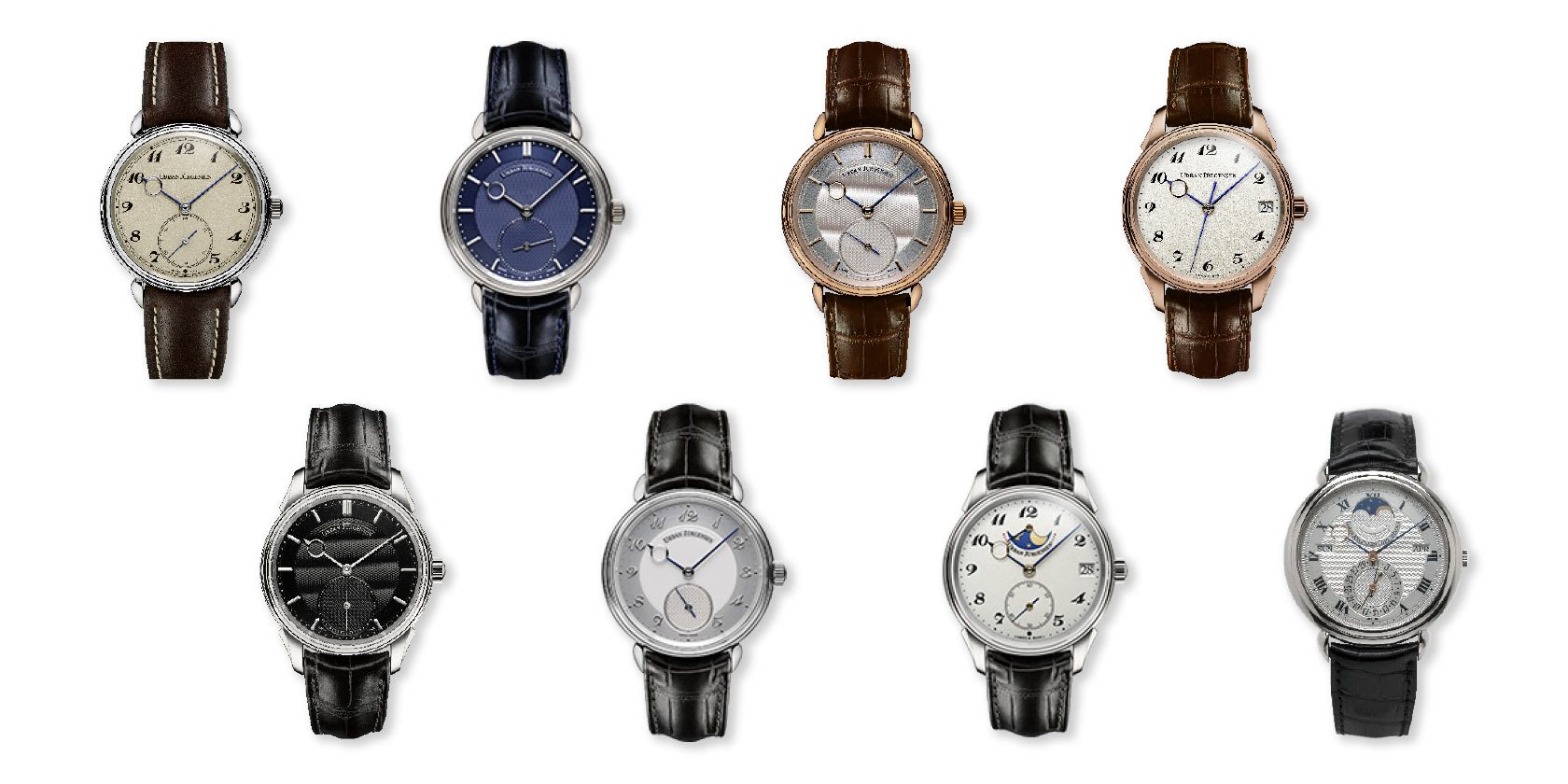 Stay true to exceptional quality
Urban Jürgensen's headquarters are now located in Biel in Switzerland, where director Søren Jenry Petersen and a staff of 10-12 people make the highly sought-after watches. And they maintain a standard of quality that perhaps only four or five other watchmakers in the world can match. "Of course we also have subcontractors. But an Urban Jürgensen watch, unlike many others, is handmade. We create the actual watch faces. Each takes up to two days to make. They are made from precious metals, so there is a difference to whether they are made during the winter or summer. If we look at our moon-phase watch with the perpetual calendar, we can make it to such a high quality that it doesn't need adjusting for 120 years. In other words, we have created a product that is so unique, only a very few can match it. "The major brands have achieved their success through effective marketing and by producing more watches but the craftsmanship disappears, We endeavour to retain craftsmanship down to the last detail with some of the industry's most talented craftsmen. Our watches are like original restored paintings when it comes to quality – or like a Rolls Royce compared to a Mercedes. Mercedes manufactures hundreds of thousands of cars. Rolls Royce manufactures 4000 cars. You can see it. Young people in particular, are very interested in purchasing an Urban Jürgensen watch. They are fascinated by the history. And perhaps also especially because of craftsmanship and design that outlasts the whims of fashion."
Fine details, design & mechanics
• The dial: It is said the dial represents 80% of the watch. It is therefore handmade as an enamelled dial or grenage or guilloché.
•Numbers and markings: The special font is from the earliest days of pocket watches. It is engraved by hand three or four times to achieve the finesse of a sheet of pure gold and polished by hand.
•Teardrops lugs: They are individually forged in the material that the watch case is made from. They are then individually soldered onto the watch case.
•Unique visual design: One of the special features of the watch is a small open eye on the hour hand. Handmade.
•The watch case: The watch case is made from gold, rose gold, white gold or platinum.
Mikkel Qvistgaard runs an ambitious event agency – and he is a watch aficionado. He also loves to wear a Danish Swiss watch with the name Urban Jürgensen. "I own an Urban Jürgensen Reference 2 with a moon face. From 1992 I think. My maternal grandfather owned it and my maternal grandmother gave it to me. So it's a watch that means a great deal to me," says Mikkel Qvistgaard. "It's an elegant watch. I'm fascinated by the fine details. The teardrop lug is handmade and soldered onto the watch case rather than the traditional cast watch case with horn. The watch is simple and easy to tell the time on, despite the advanced moon phase display. Even the dial with guilloche patterns is a brilliant work of craftsmanship."
Above all, it's the details and Urban Jürgensen's history that's fascinating. And the fact that the perpetual calendar is so precise that according to the instructions, it doesn't need adjusting until 2112! "It's a watch that started a true passion for the Urban Jürgensen brand," says Mikkel Qvistgaard