THE ALL-TIME GOD OF FOOTBALL
The film 'Pelé: Birth of a Legend' was released just two years ago. It tells the story of the boy from the poor district, who could not afford a ball or a pair of boots, but who could kick and dribble anything that could roll – watermelons, mangoes, socks stuffed with paper or cloths and shaped like a ball.
Edson Arantes do Nascimento was born in the village of Tres Coracoes (three hearts) on 23 October 1940. The first electric bulbs had just arrived in the village when he was born and his parents wanted to honour the inventor, but misspelled the name and called him Edson.
Edson grew up in a poor but loving home. His father had played football and Edson developed a passion for playing football at an early age. When he was 11 years old, he was discovered by Waldemar de Brito, at the time. one of Brazil's best football players. He could see a coming star in the little boy who could control the balls like an equilibrist.
When Pelé was 14 years old, he played for Bauru Athletic Club and when he was 15, he signed with Santos, and he played with the club until 1974. As a 16-year old he was already a legend, and at 17 he was selected to play for the national team as they attempted to win again the world championship for Brazil, which had lost the title some years ago.
FIFA WORLD CUP 1958
As the youngest player ever to play for a national team – a record that still holds today – he travelled with the team to faraway cold Sweden, which was the host country. The Brazilian team played a couple of games before he was allowed to play. Brazil had not played well in the first two games, so the manager Vicente Feola decided to select two new players for the final game in the group against the Soviet Union. One of them was Edson Arantes do Nascimento from Santos. And everything changed.
Brazil won 2-0 and went on to beat France 5-2 in the semi-final. Pelé scored a hat trick. The final against Sweden included one of Pelé's most special moments. He scored two of Brazil's five goals, one of them the most incredible and sublime goals ever scored, which no Brazilian or anyone else will ever forget.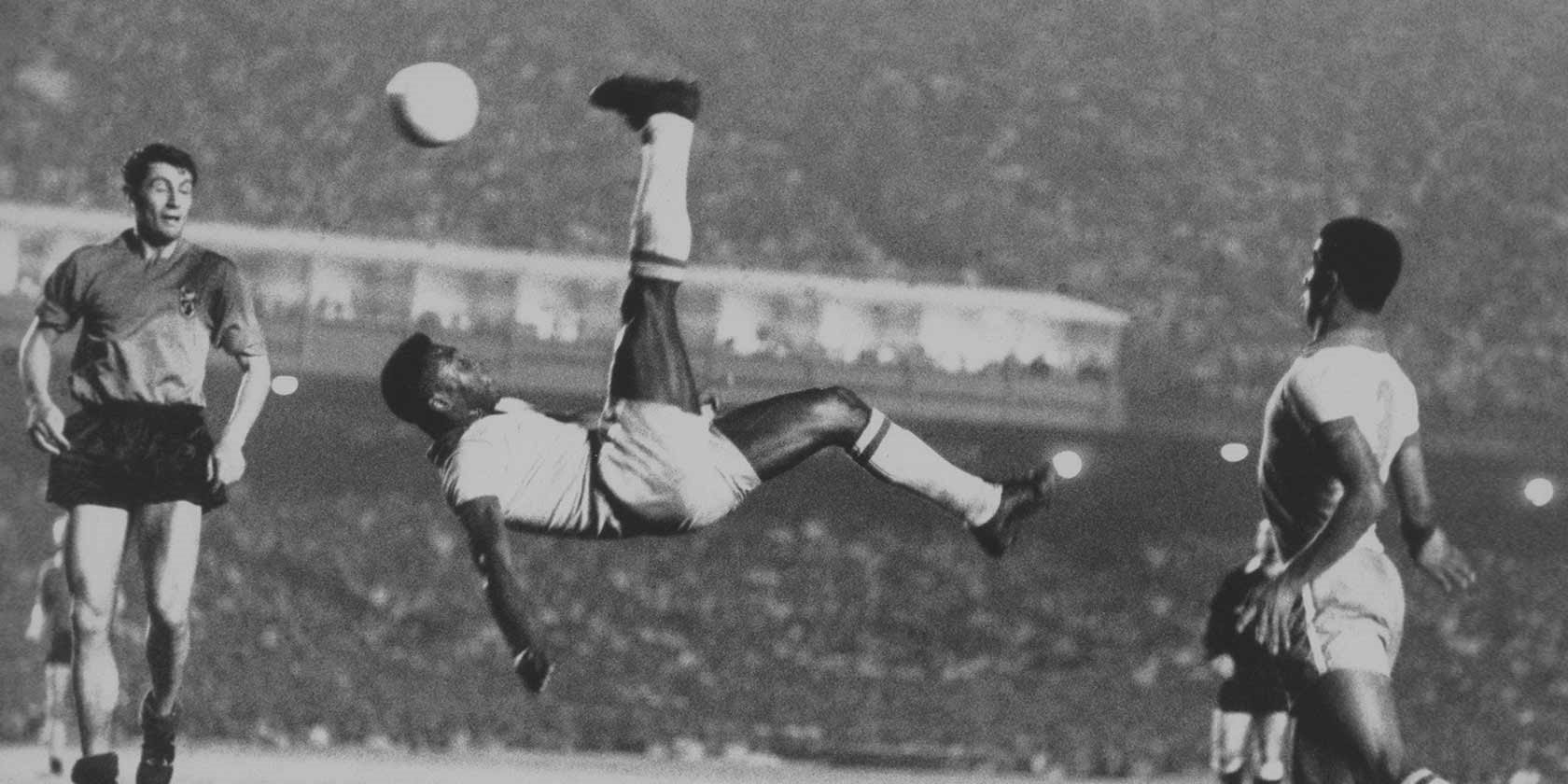 Brazil's saviour
Pelé's performance did not just mean two wonderful goals in the final, he healed Brazil's wounds, as comparable as healing Denmark's wounds from its 1864 capitulation to Germany when it was forced to cede Southern Jutland. In Brazil, football is one of the most important activities that keeps the nation together, and Brazil was the host nation of the World Cup in 1950. The last World Cup had been played in 1938 because of World War II but now it had started again and Brazil's team beat all comers. In the finals, they beat Sweden 7-1, and then beat Spain 6-1. So there was no doubt that Brazil would win the tournament. They were the best in the world. Then came Hungary's shock 2-1 win over them in the final.
The Hungary win still traumatised Brazil in 1958. Would Brazil succeed in becoming the world champions again or would they suffer defeat once more? Pelé was the youngest on the team and there had been a lot of discussion about whether should he even be included in the squad.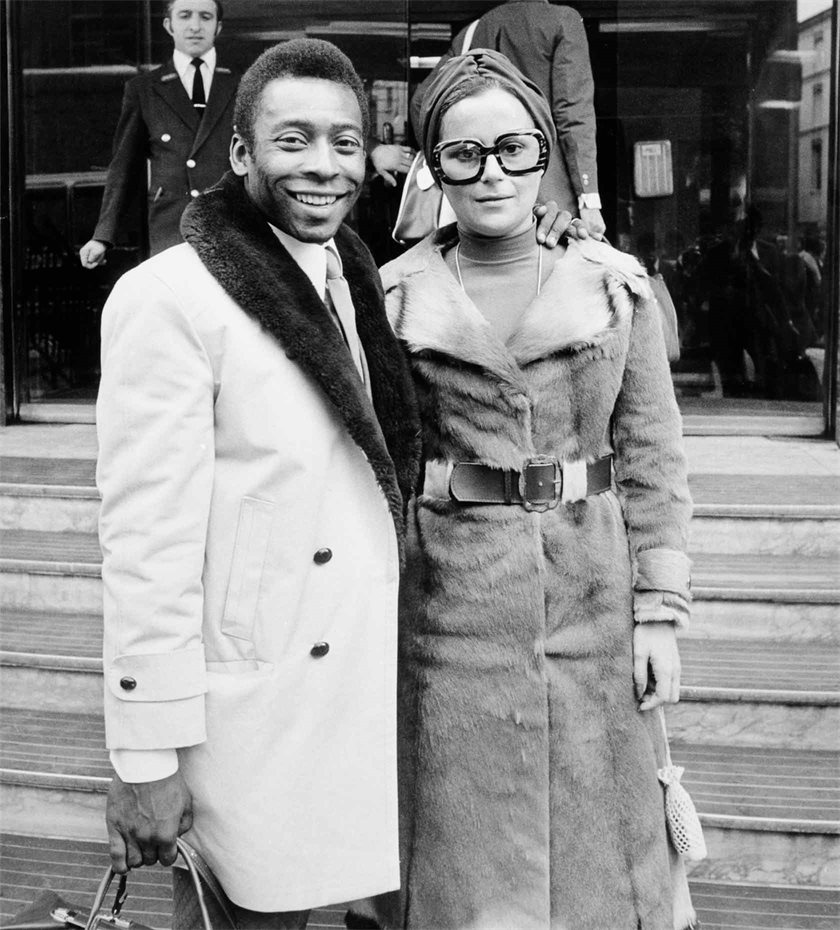 The Brazilian national team wanted to play in the European style but Pelé didn't like that style. He had his own free style. Some people called it Samba football. Eventually he was picked for the squad – luckily for Brazil.
Ginga style
Pelé had travelled to Sweden as a young and unknown player and he came home one of the sport's biggest stars and a hero in his homeland, and all of the young boys around the world now practised so they could play in his style. Journalists called the style samba football, but in reality it was ginga, a special style of football built on the Brazilian traditions of samba and Capoeira, which combines martial arts and dance, a style full of creativity, choreography, rhythm and surprise. A balance between sport and art, where the art among other things was in keeping control of the ball while doing amazing dribbling.
Pelé's goals are pure entertainment. Among his 1200 goals, his first goal in the World Cup final against Sweden is one of the most memorable but he is personally most proud of the goal he scored in a game between Santos and Juventus in 1959, when as an 18-year old, he kept the ball in the air above the heads of three Juventus players and then headed the ball into the net.
Three times at the World Cup
He was naturally included in the team for the world cup in Chile in 1962 but it was a short tournament for Pelé. After a brilliant start he was injured and did not play in another match. But he had helped Brazil win another World Cup. And eight years later, he repeated the success and did what no other player had done before him: He won the World Cup for a third time. More than 100,000 fans watched in the stadium when he scored the game's first goal against Italy. And he made the assist on the last goal for Carlos Alberto, who hammered the ball into the net.
Pelé confirmed that he was the best player in the world. He played faithfully for Santos until 1974 and the club continue to hold an annual "Pelé Day". Pelé scored his 1000th goal on 19 November 1969.
Pelé retired from football after he left Santos, but in 1975 was persuaded to become the main player for New York Cosmos, where he played for three seasons, playing alongside footballing stars like the German player Franz Beckenbauer. He helped to make soccer more popular in the USA. On 1 October 1977, Pelé played his last football match when New York Cosmos played against his old club, Santos. Among the fans watching were his family and a number of famous people, including the boxer Muhammad Ali, there to see the footballing god score his last goal.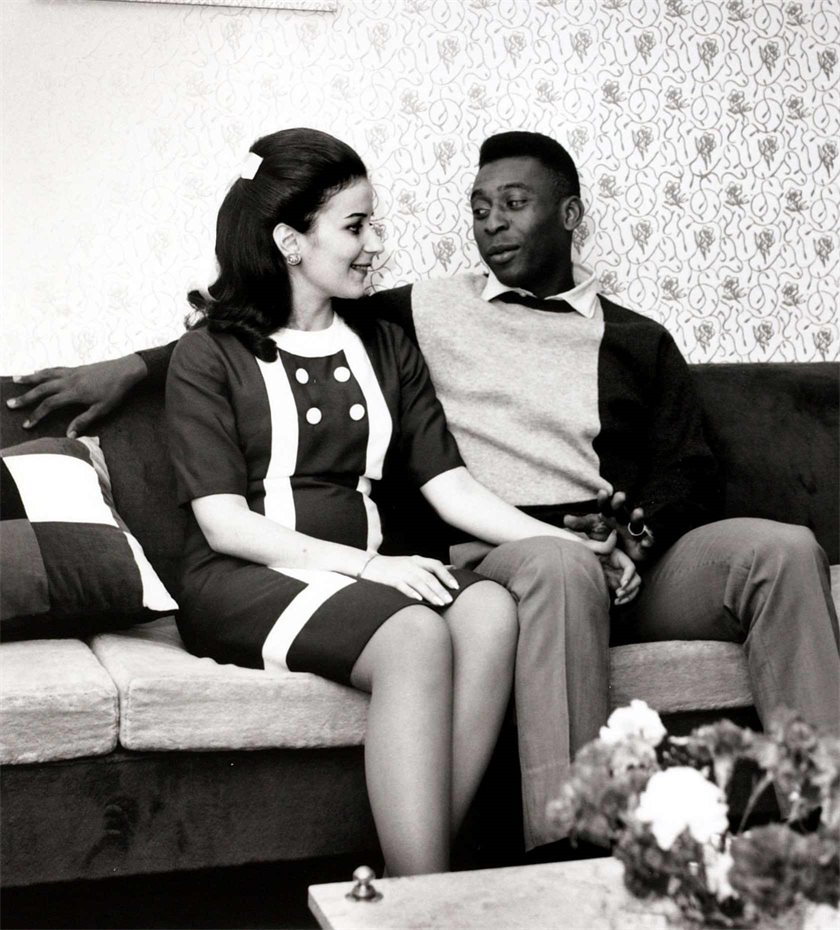 Life after football
Pelé received huge respect for his work on the pitch and he used his status to help people in need and fought for the rights of the poor all over the world. His social engagement led him to work hard energetically for different organisations, including UNICEF, which awarded him an international peace prize in 1978. He was a sports minister for his country for a number of years during the 1990s, but failed to eradicate corruption, which regrettably was a part of Brazilian football.
Pelé was elected as Athlete of the Century by the International Olympic Committee in 1999. He was also elected Athlete of the Century by journalists in a poll by French daily L'Equipe in 1981 and again by Reuters News Agency in 1999. In 2000 he was the joint winner of the FIFA Player of the Century award. He was appointed Honorary Knights Commander of the Order of the British Empire in 1997. He was appointed a Hans Christian Andersen ambassador in 2005 as part of the celebration of writer's 200th anniversary.
In 2016, illness prevented Pelé from lighting the Olympic Flame and today the 77-year old football icon's health is precarious, with frequent visits to the hospital. But he still loves the sport and his latest official duty, performed in a wheelchair, was in December last year when Moscow won the draw to host this year's World Cup.
Pelé's background
Pelé did not learn football from strangers. His father played football. Joao Ramos do Nascimento, also called Dodinho, played for a number of small clubs but had to stop playing because of a knee injury. He was both father and mentor to Pelè. The film 'Birth of a Legend' makes it clear that Pelé's parents were to a large part responsible for his success and the way he dealt with success. He was brought up in a loving home and its support prevented him from succumbing to the many temptations of fame. Pelé has been married three times. His first marriage was to Rosemeri dos Reis. They married in 1966 and produced two daughters. The marriage ended in 1982, when he became involved with the very young model Xuxa, whose career he helped.
In 1994, he married the psychologist and gospel singer Assira Lemos Seixas in the coastal city of Recife. The couple produced twins, Joshua and Celeste. In June 2016, Pelé married his current wife Marcia. They had been a couple for six years before marrying, and in contrast to the wedding with Assira which had been a large event with police providing security, this wedding ceremony was a small and religious ceremony in Guaruja in Sao Paolo.
The Pelé name
There are several different versions explaining how Edson Arantes do Nascimentos became known as Pelé, a nickname he was unhappy with for many years. One version says when he was a boy, he was in goal and wanted to be his favourite player, a goalkeeper called Bilé but could not pronounce the name correctly. He said Pelé instead and the other boys teased him about it – and he was stuck with the nickname. But when he later discovered that Pelé was the Hebrew word for miracle, he accepted the name.
Facts:
Name: Edson Arantes do Nascimento
Date and place of birth: 23 October 1940, Tres Coracoes, Brazil
1956-1974: Santos – 1115 games, 1088 goals
1975-1977: New York Cosmos 107 games, 64 goals
1957-1971: Brazilian national team: 91 games, 77 goals