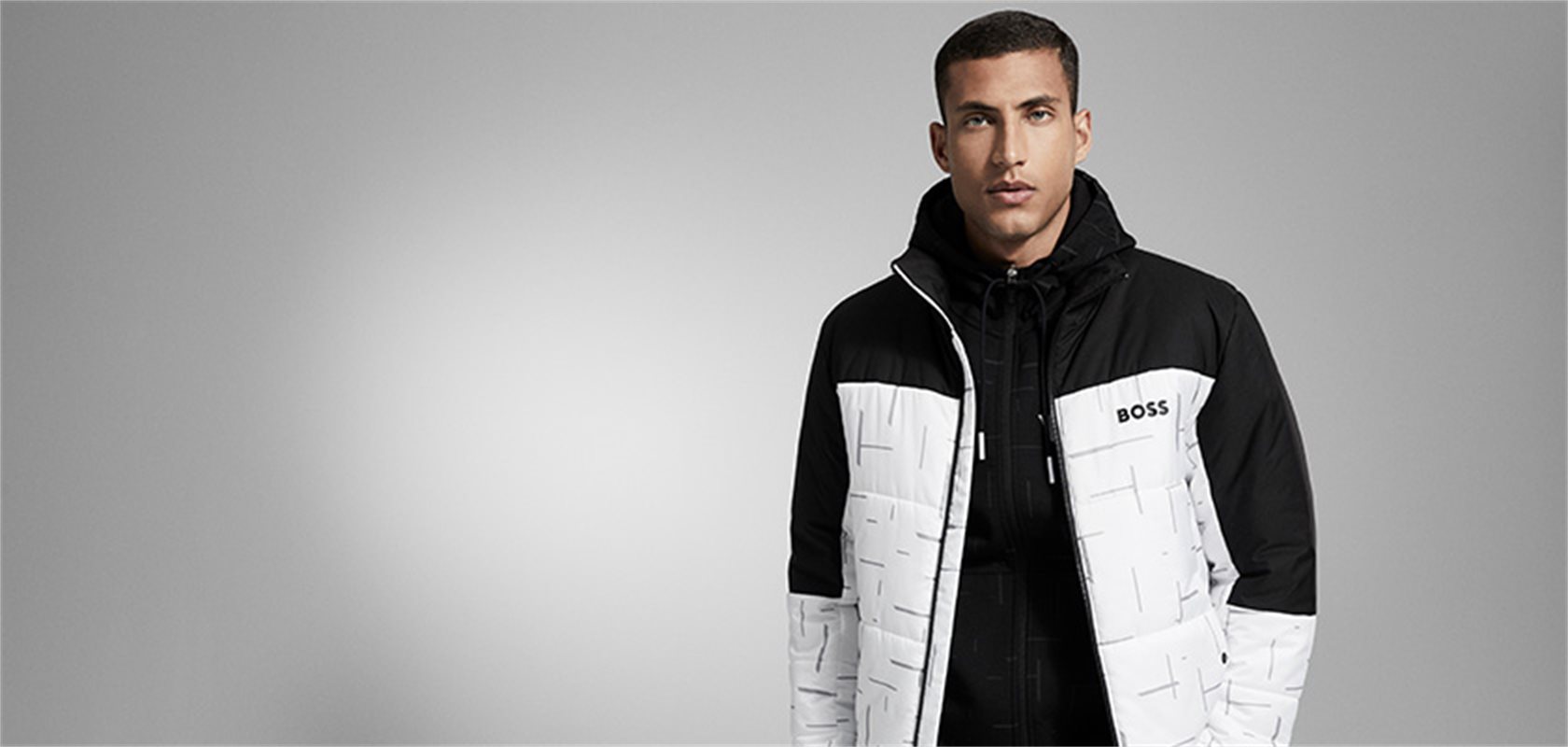 Hugo Boss Green changes name to Hugo Boss Athleisure
With Athleisure, Hugo Boss has created a clothing line that appeals to the sporty, active man who is very demanding when it comes to his leisure and sporting attire. Relaxed, Fresh and Sporty are words that are indicative of this sub-brand's luxurious sporting apparel and performance golf sportswear of the highest class. Thanks to its uncompromising functionality, its classic and sporty design and excellent comfort, it has very quickly become a huge success, and it is the ideal choice for the active and selective man who knows what he wants.
Active? Then choose Hugo Boss Athleisure jackets, jeans, polo shirts and shoes
Regardless of whether you are into golf, cricket, relaxation, the outdoors, skiing or sailing, Hugo Boss Athleisure can provide comfortable clothing with a pure style, including shoes, jeans, jackets, polo shirts and so much more. The entire line consists of classic, sporty designs with great elegance and a fresh selection of colours. The clothes also offer great functionality and freedom of movement, so you will enjoy wearing them for relaxation or for exercise. The materials have been meticulously selected to match their purpose. Therefore, you will find both waterproof and windproof clothing, with few visible stitches that can chafe and annoy you. Most of the materials are also breathable or sweat-wicking, so that the skin receives the optimal amount of air during periods of activity.
Hugo Boss Athleisure is more than just sportswear
However, this wonderful, sporty sub-brand hasn't always gone by the same name. It was originally called 'Sport', but in 2003, it was re-launched under the name 'Green'. However, there are no major differences, and the style is still colourful, laid-back and elegant. One of the reasons behind the great success is the fashion house's amazing ability to combine its many years of experience with a healthy dose of passion and innovation. This German brand has existed since 1923, when it was founded in the German town of Metzingen by a skilled and talented designer after whom the brand is named. Despite great challenges involving economic crises in the textile industry and difficulties following World War II, the company has since been able to generate stable and lasting success all over the world. Year after year, it continues to fascinate and inspire the international world of fashion.
Buy Hugo Boss Athleisure waistcoats, t-shirts, sweatshirts, shoes and caps online
Any active man with a sense for elegant design and high quality should have one or more products from Hugo Boss Athleisure, such as sweatshirts, caps, vests, shoes or T-shirts. It is practically a must for the sporty man to be able to dress in this casual yet elegant look, which characterises this particular clothing line. This is why we, at Kaufmann-store.com, have elected to offer our customers a large and broad selection from this particular brand. Time and again we are amazed by their ability to create sports and leisure clothing that not only comes with a delightful design and high quality, but which is also extremely functional and comfortable.