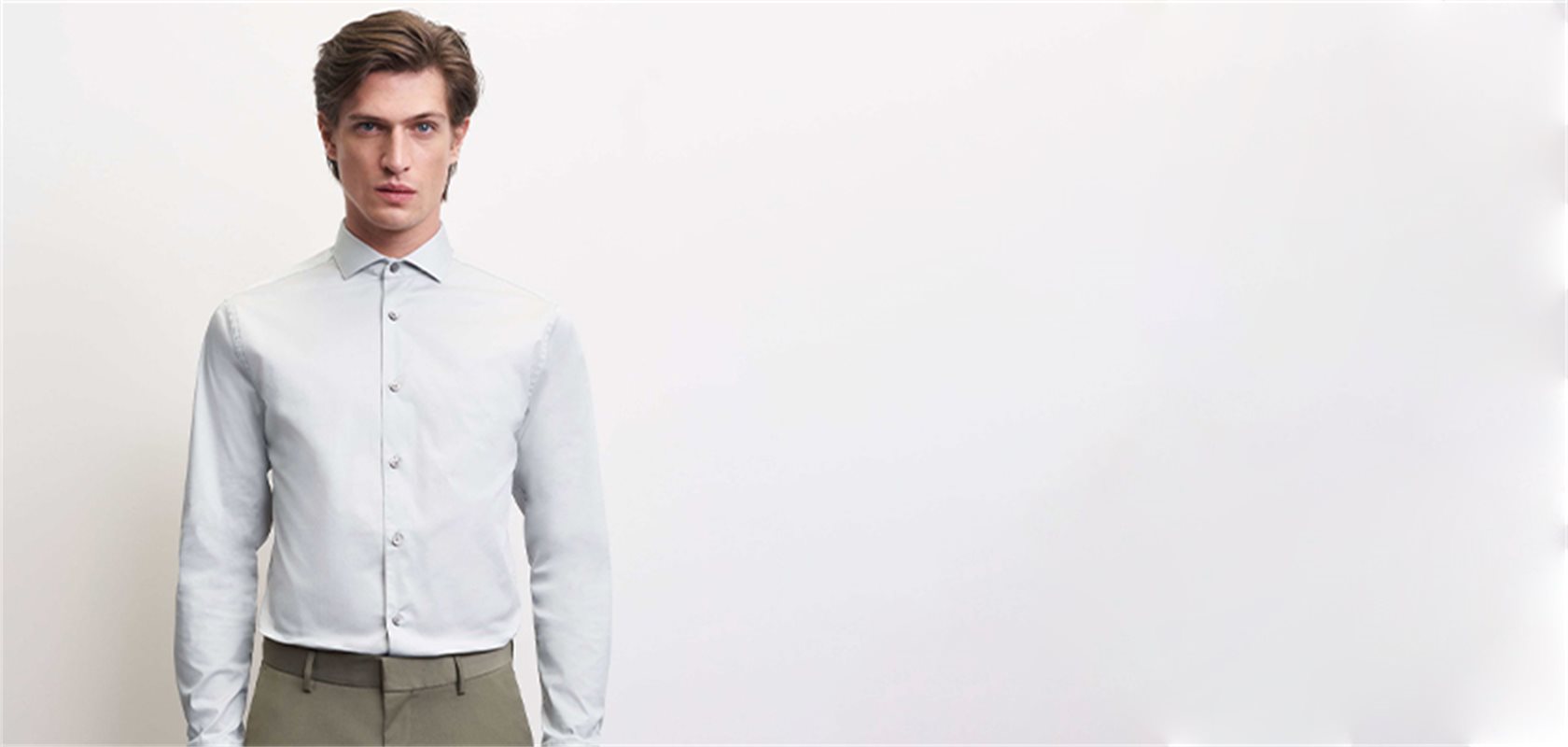 Tiger of Sweden
This Swedish clothing brand combines over 100 years of experience with fashionable design, laying a foundation for the streamlined menswear collections, 'slim' silhouettes and great quality, which characterise the company. This Swedish company has become a favourite shirt producer for many men. The design and style are kept simple and elegant, with a sense of detail and quality. The colours are discreet, but absolutely not dull. There is good reason why this Swedish brand has become one of Scandinavia's leading fashion brands. Its avant-garde style appeals to the modern man who seeks elegance and quality, both in his daily life and for more festive occasions.
Tiger of Sweden started with suits, shirts and ties
The story behind the solid foundation, consisting of over 100 years of experience and proud traditions within tailoring, dates all the way back to 1903. This is when two Swedish men, Marcus Schwartzman and Hjalmar Nordström, had a brilliant idea. The idea was to go out to the Swedish men, measure them and then make them the perfect suit. Until then, it was customary to visit the local tailor, often several times, before the perfect fitting suit was ready. However, Schwartzman and Nordström, which the company was once called, put the cart before the horse, filled it with great quality piece goods and headed out into Sweden to find men who were interested in visiting the 'rolling tailor'.
Today, Tiger of Sweden designs belts, t-shirts, blazers, jeans, wallets, etc.
This company from the Swedish east coast gained great success with their revolutionary idea. Soon, yet another game-changing event would follow. They started producing 'ready to wear' suits – something that had been very uncommon thus far, but which would turn out to be a huge success. Part of the success could be attributed to the suit, which they called 'Tiger', and which later would be the name of the company. Today, their collections span far greater variety and include a whole range of accessories, such as Tiger of Sweden wallets, belts, shoes, card holders, ties, bow ties, scarves, gloves and hats.
Buy Tiger of Sweden online at Kaufmann-store.com
The years of experience and constant focus on design and quality have made the brand into one of Scandinavia's favourite suppliers of menswear. The design is elegant, classic and with a great sense of modern style, details and colours. At Kaufmann-store.com, we have carefully selected a collection of Tiger of Sweden jeans, trousers, belts, T-shirts, shirts, jackets, knitwear, polo shirts, blazers and much more. All of it with the same impeccable quality that characterises this Swedish fashion house. We constantly keep an eye on the latest trends from the brand, and we make sure that our collection is up to date. This way, you will always be able to buy the latest and best designs from this fashion success story. Let yourself be impressed and tempted by the numerous different styles that you find here on the page.