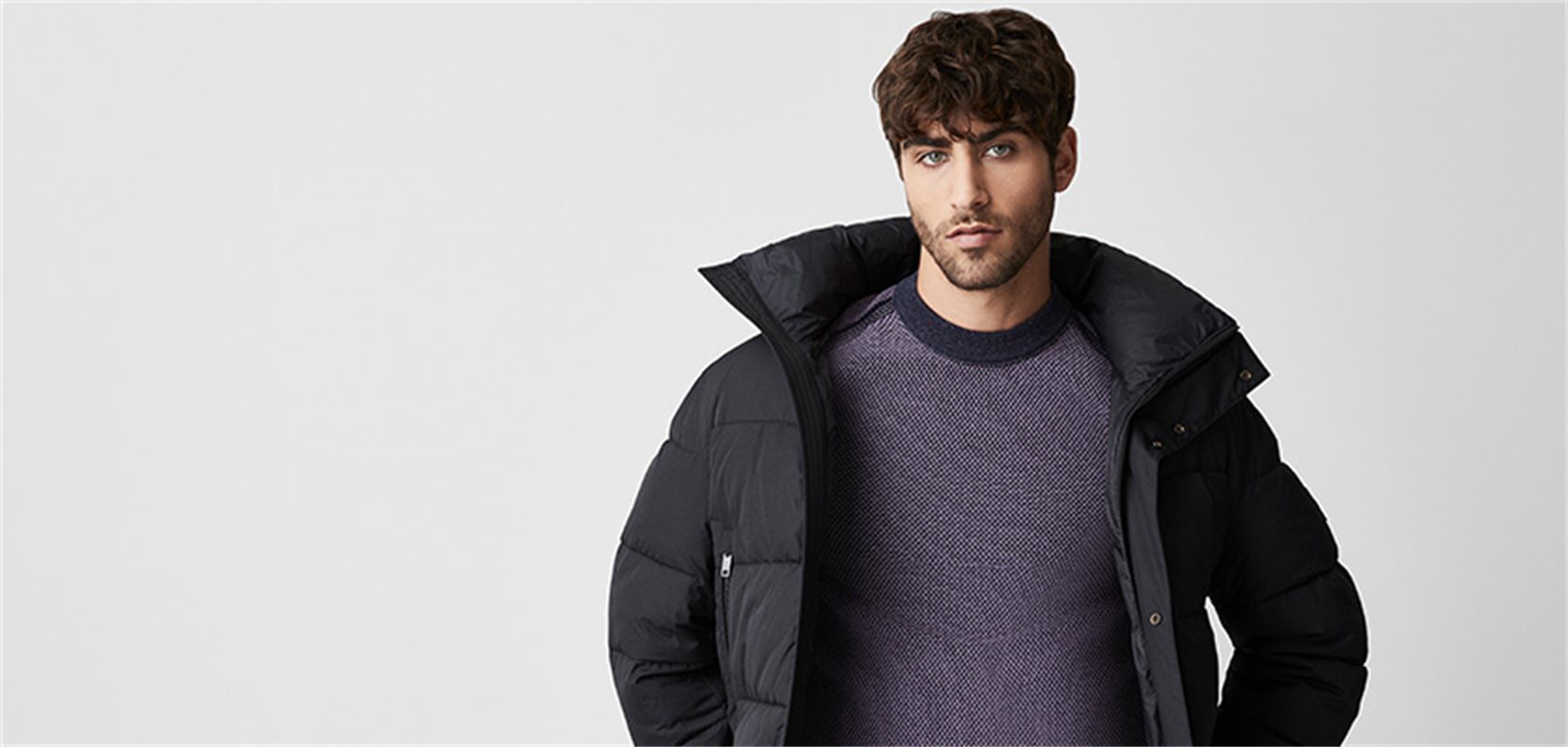 Hugo Boss Casual
The design that characterises this sub-brand is inspired by the vibrant and diverse big city life. This is clearly expressed in the way the patterns and colours are mixed in innovative and different ways, leading to a truly unique brand. The clothing line also signals a very easy-going expression, compared to what normally characterises this successful German fashion house. Here, they have created a product line that combines fun with being on the go. The result has become a top-selling and sought-after clothing line, consisting of casual and leisure designer clothes for your busy everyday life or for relaxation during your time off. It is for people who want great freedom of movement and comfort and who also want an elegant, casual and modern design with a good fit. Just because this is leisure and everyday clothing does not mean that it shouldn't have a wonderful design and great quality.
Casual or on the go? Dress with Hugo Boss Casual polo shirt, t-shirt, blazer or jeans
Regardless of whether you choose Hugo Boss Casual blazer, polo shirt, T-shirt or jeans, you are guaranteed a casual and stylish design that is also extremely comfortable and pleasant to wear. You get great freedom of movement, making it suitable for days when you are on the go – as well as those slower days when you just want to relax. This is casual and simple leisure fashion, where the style is just a bit laid back and exudes well-being and a sense of relaxation. The colours are discreet, yet full of life, and can freshen up any look.
Jackets, jeans, shoes, hats and waistcoats from Hugo Boss Casual is sweeping everyone off their feet
The Casual clothing line from Germany's fashion giant is the more casual collection, where the laid-back yet elegant look is in focus. The brand is inspired by urban tendencies and has a fun, light and casual vibe that is practically irresistible. When it comes to the category of 'luxurious and stylish menswear', this German brand is hard to miss. Since its inception in Germany in 1923, the company has helped set the agenda on the international fashion scene, something it continues to do to this day. The success is largely due to its broad product offering, consisting of fashion clothing, scents and accessories for both men and women.
At Kaufmann-store.com you will find a large selection of Hugo Boss Casual online
The brand has a broad appeal that extends beyond the product page. Also when it comes to diversity in style, and thus also target groups, they have something that very few other brands can emulate. This is why, at Kaufmann-store.com, you will also find a large and varied selection from this sub-brand of the German fashion house. Our assortment includes everything from Hugo Boss Casual jeans, shoes and hats to jackets, polo shirts, blazers and T-shirts. You can thus choose between the most attractive jeans when you want stylish attire for any occasion. When you order from us, your products will be delivered to your door and we guarantee secure online shopping where you are always in good hands.