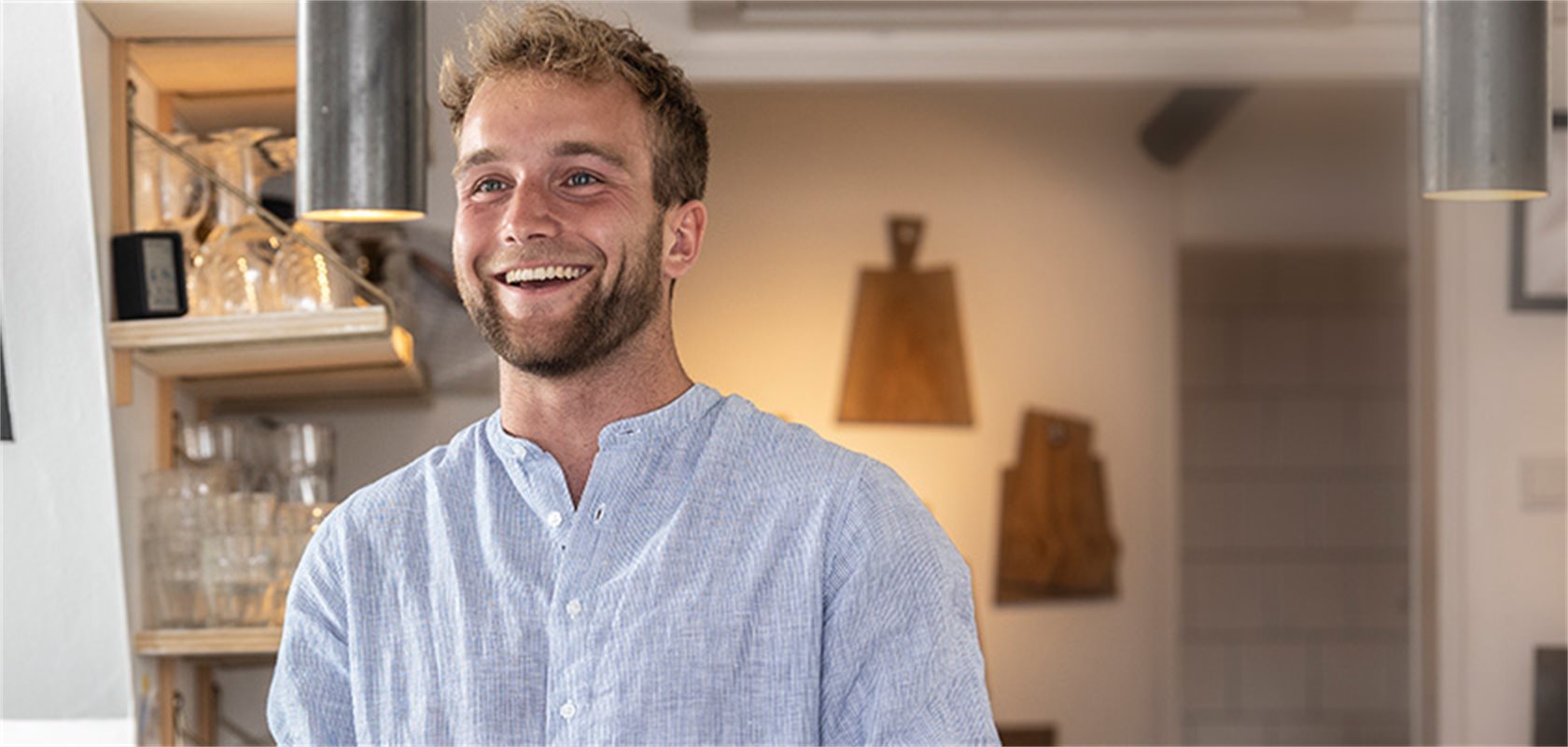 Signal
The numerous collections from this Danish brand combine new trends with classic details in a modern and simple expression, where colours and functionality are the consistent theme. The style is often casual with a sporty twist, making the clothes particularly suitable for informal occasions. Through its clothing lines, the brand aims to inspire the modern man to dress in modern clothes, whether at home or for festive occasions. It therefore offers a wide selection of clothes for the modern man. Their assortment includes Signal trousers, T-shirts, shirts, shoes, sweaters and knitwear, so you can dress from top to toe in wonderful, high-quality designer clothes offering great comfort and freedom of movement.
Signal menswear in an authentic scandinavian design
The Danish designer company is the quintessential representation of the laid back Scandinavian lifestyle, which is fully reflected in the design of their clothes. They are a Danish fashion brand that has reaped great recognition nationally as well as internationally. The brand was founded in 1967 in Copenhagen under the name Buksesnedkeren, and offered unisex trousers and leisure wear. In 1996, they changed their name to what we know today. In connection with the name change, the company decided to focus more on the international market, which in hindsight was a great decision. Today, they design and deliver clothes to a plethora of countries, where they enjoy great sales figures, success and recognition.
Get a relaxed, elegant look with Signal men's jeans and t-shirts
Whether for pleasure or work, this popular Danish brand delivers world class clothing. Their laid-back style based on 'The Scandinavian Spirit' creates clothing that is ideal for everyday use and which is also incredibly comfortable, offering plenty of freedom of movement. With Signal menswear, you no longer have an excuse – now you can dress in style whether you are relaxing at home or hard at work. The quality of the menswear from the Danish brand is top notch, as is the design of the various styles, which can be worn by men of all ages and builds. This results in a very broad target group, which is also part of the reason for their great popularity in so many countries.
Buy Signal menswear online here in the shop
On this page you can find a large online selection of clothes from the Danish brand, hand-picked by us at Kaufmann-store.com. We have made sure that the product range is extensive in regard to styles, models, colours and designs, covering everything from Signal shoes, trousers and jeans to shirts, sweaters and T-shirts. The common denominator is the well-known and fascinating quality and the casual yet fashionable design. You can thus compose your particular look, all depending on whether you want to draw attention to the season's most spectacular colours or go for a discrete expression, with a more passive and subdued choice of colour and design. You have numerous possibilities; the choice is yours.