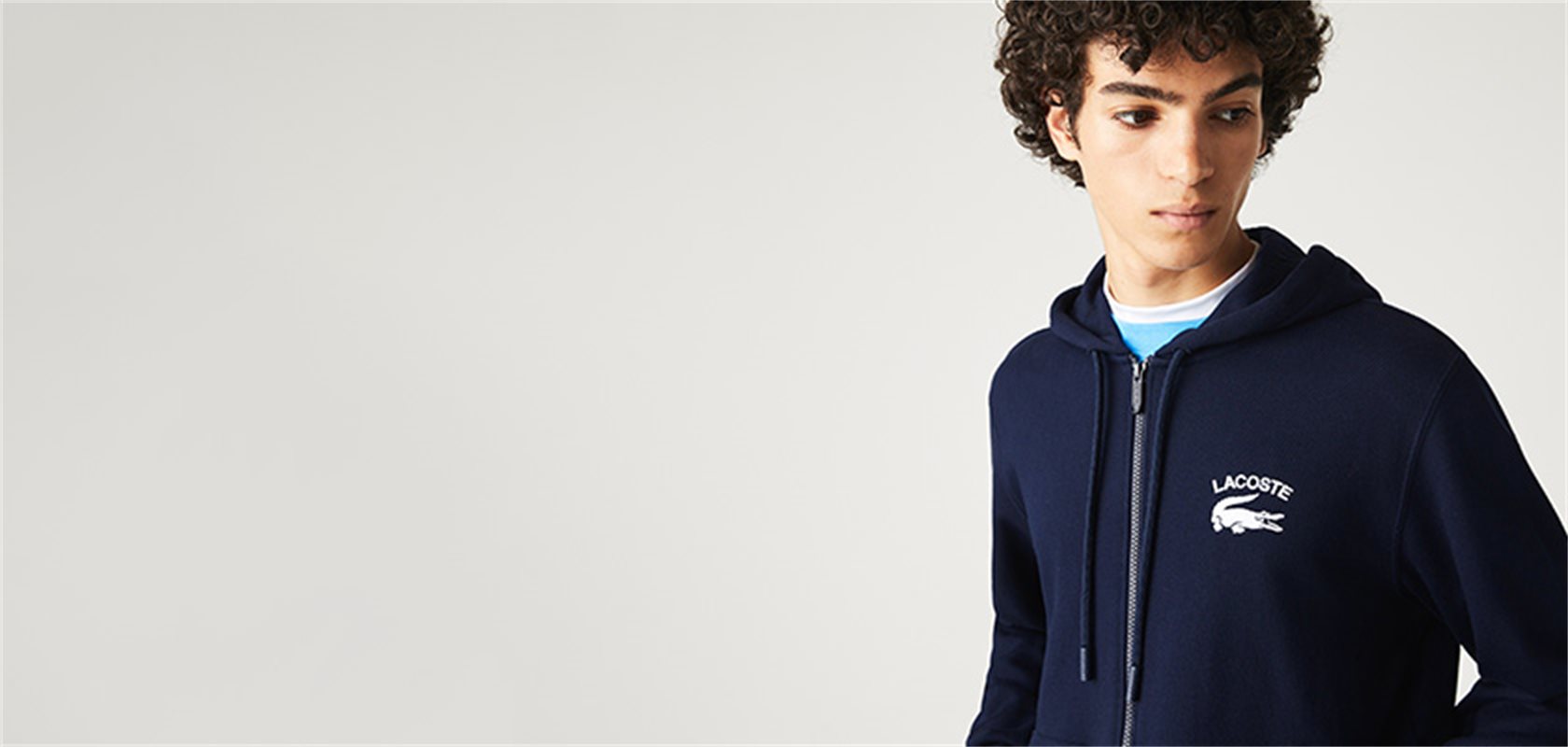 Lacoste with a cheerful look
Do you often play sports and stay active in your everyday life? Then you need clothes to match your style. You have probably heard of Lacoste and their timeless and elegant style, who manage to combine sport and fashion in a way that everybody loves. It is a brand that is well-known all over the world for its crocodile logo, and by creating their own timeless design, they have sold shirts and shoes by the hundreds all over the world. Lacoste has created collections for men, women and children, and their collection for men has been developed and tweaked ever since the 30s, when the very first polo shirt came out. This brand is characterised by a pure style and by comfort, which makes it usable for any occasion. No matter what, you will always get that clean style and attractive look.
Elegant alternative with Lacoste sweatshirt
The clothing brand was founded way back in 1933 by René Lacoste, and therefore can boast many years of experience in the fashion industry. It all started when René won his first tennis tournament in 1921 at the age of just 17. This is when he was dubbed 'The Crocodile'. He then asked his friend, Robert George, to design a logo for him, which he wore for the first time in 1926. This is the brand we know today as the crocodile that appears on all Lacoste sweatshirts and polo shirts. Right from the beginning, the clothes were the epitome of quality, cheerful elegance and functionality, and also right from the beginning, Lacoste focused on creating modern, elegant sportswear for tennis players – this focus has not changed even though the target group is no longer the same. Today, the brand is not limited to tennis players. It is worn by all men who want to dress in a casual yet attractive way, without compromising elegance and quality.
'Life is a beautiful sport' - Lacoste, at its best
Apart from making wonderful clothes with a clean style, Lacoste has also participated in a project that turned them into a truly unique brand. As an advertisement, Lacoste produced the video 'The Big Leap', which is an epic love story with a metaphoric jump into the unknown. It was released in connection with the Winter Olympics in Russia in January 2014. The video was directed by British director Seb Edwards, and the leads were played by Paul Hamy and Anna Brewster. It shows where Lacoste would like to lead their supporters. They are a successful and intelligent company that understands design, fashion and quality – and they have an awesome style.
Buy Lacoste sweatshirts online at Kaufmann-store.com
Kaufmann is a menswear chain with rich traditions, and its distinguishing characteristic is that it only chooses the very best quality clothing with the most attractive designs. In our view, you should buy a Lacoste sweatshirt simply because you can! It is an absolute must-have, which no wardrobe should be without, and we can offer it right here at an amazing price. Browse our online shop if you want more ideas for great outfits.