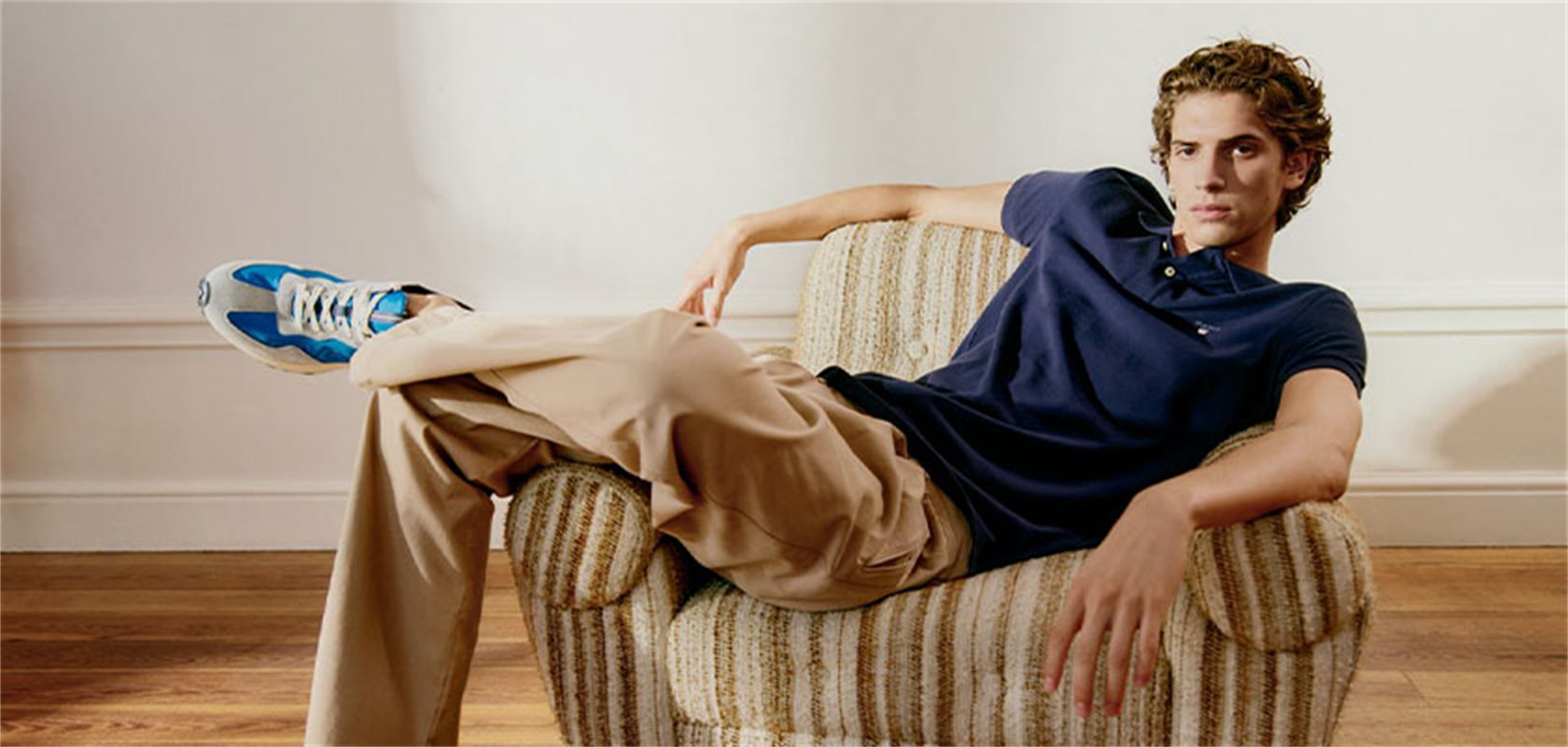 Gant
This elegant clothing brand combines the authentic and rich traditions of the culture of New England into classic, American sportswear. The brand is for the man who wants a casual style with just a touch of classic European elegance. 'The Essence of Life' – is what their design conveys, and it offers a wonderful mix of American casualness and European coolness. Their designs vary considerably, which is why they reach such a broad target group of men, where the one common factor is the desire for high quality, luxurious materials and a great fit. The clothing is also extremely functional, which is why this brand is often chosen for everyday wear, festive occasions, golf, cricket and so on.
Gant jeans, knitwear, trousers, blazers, etc. Are inspired by the american east coast
The popular brand was founded in 1949 on the American east coast, in New Haven, Connecticut, and has since become synonymous with the states of New England – the place where there is a constant source of inspiration for famous artists, photographers and other creative souls from all over the world. One of these souls was Ukrainian Bernard Gant. In the early 1900s, after spending a few years in New York, Gant travelled to New Haven to make shirts for some of the best brands in the industry. A 'G' was discreetly printed above each buttonhole, as a symbol of the good craftsmanship. And the craftsmanship was top notch, which is why Mr. Bernard and his two sons founded the clothing brand. Quality craftsmanship that continues to characterise the brand to this day and which over time has generated a massive clothing success.
Gant menswear is your guarantee for exclusive design and luxurious quality
Since 1949, the brand has been the epitome of authenticity, the likes of which has rarely been seen in the international fashion industry. When travelling through the New England states of Connecticut, Maine, Massachusetts, New Hampshire, Rhode Island and Vermont, you are struck by an authentic, down-to-earth atmosphere that is full of rich traditions. You see it in the white wooden houses, the lighthouses and the grey shale, not to mention the beautiful coasts. All this is reflected in the designs you get when you buy Gant T-shirts, caps, ties, bow ties and so much more. Furthermore, the designers behind Gant menswear were able to combine this look with top quality, a good fit and, of course, great materials, thus creating an overall expression that is without equal.
Buy gant online at Kaufmann-store.com
Over the years, what started as one man's vision to create the perfect shirt has developed into a global lifestyle spanning over 70 countries. In the 50s and 60s, the brand was known as 'American Sportswear', and in the 80s, when three Swedes added their European touch to the east coast American brand, it got its European twist, setting it apart from so many other designer brands. However, the American sporty style is still prevalent in their collections as they believe this style will always be around. Here, at Kaufmann-store.com, we spend a lot of time hand-picking the very best from their designs and composing our very own collections of Gant polo shirts, hats, ties, shirts and so much more.