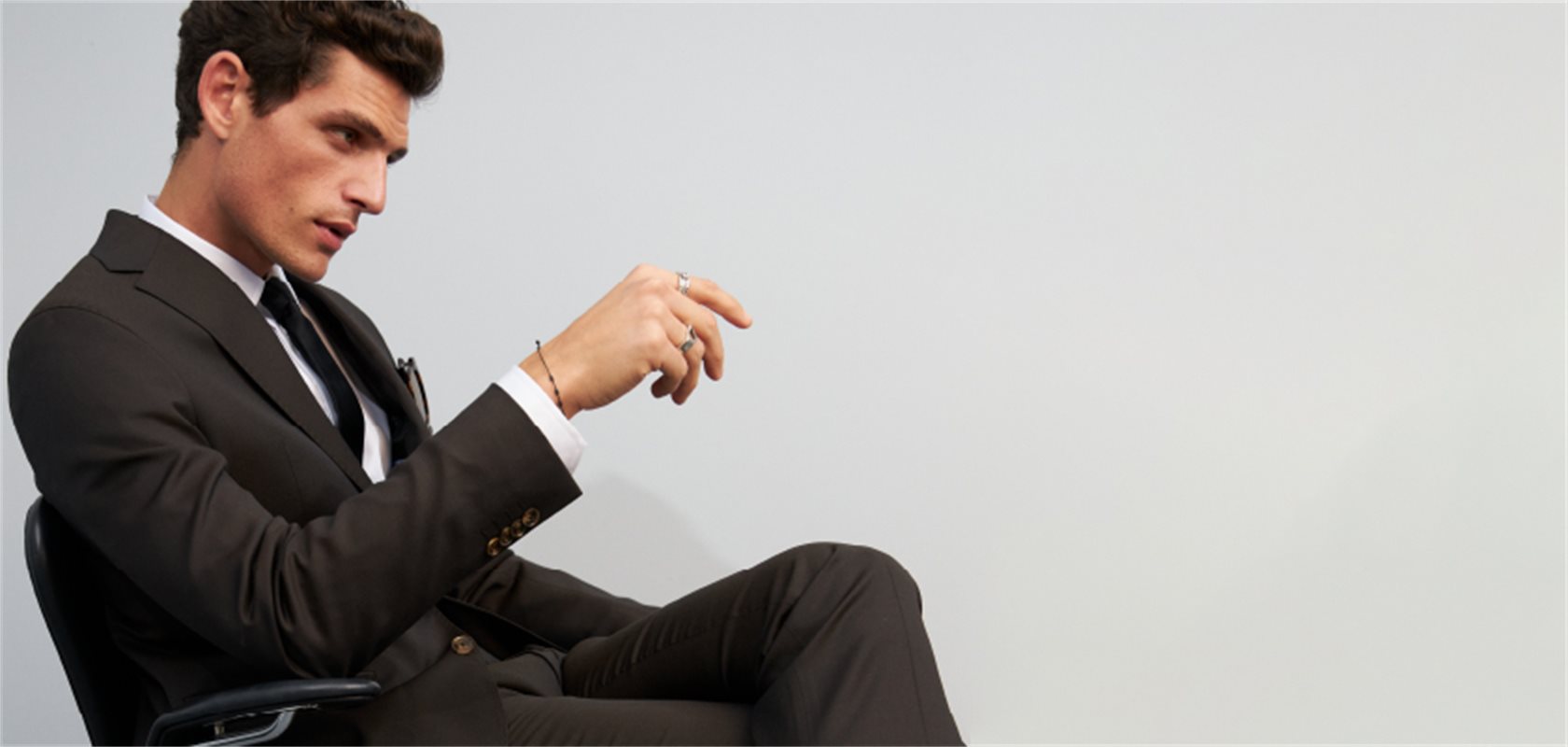 Sand
The Danish fashion house has a cool Scandinavian silhouette wrapped in southern charm. The passion for Italian textiles and tailor-made details in each collection has turned this into an international clothing brand that is driven by a dedication to art, manifested in the sculptural designs. They therefore create menswear that matches and lives up to the way a global citizen thinks, works and lives. The style is a combination of laid-back Italian lifestyle and eminent Scandinavian craft, which is expressed throughout the collections – everything from Sand shirts, blazers, jeans and trousers to suits, jeans, knitwear and shoes. The two designers are constantly seeking inspiration and impressions for their collection – an inspiration that in part stems from their professional partnership and in part from their personal partnership.
Sand menswear covers everything from jackets and t-shirts to belts, hats and gloves
The success behind the Danish brand can be attributed to the passionate expression, the timeless design, the sound craftsmanship and the delicate cuts. What started in the 1980s has today grown into an international clothing brand. Lene and Søren Sand, who are a couple both personally and professionally, are the designers behind this popular brand. Both are entirely dedicated to the world of art, which is clearly expressed in the almost sculptural styles of the brand's collections, spanning from Sand jeans, waistcoats and hats to polo shirts, shirts, jackets and so much more.
Sand shirts, blazers, and trousers for those who refuse to compromise
Are you demanding, in terms of quality and design, when it comes to clothes? Then Sand menswear is definitely a brand that has the calibre to meet your needs and desires. As they themselves say, the philosophy behind the collections is to find the fine balance between the classic and sophisticated with the twisted and eccentric. And the result manifests itself in a provocative and sophisticated focus that captures classic elegance with a modern touch all at once. The numerous different styles vary, so you will be able to find designs that are more discrete and simple, but also designs and colours that provoke, experiment and challenge.
At Kaufmann-store.com you can find sand clothes online
Regardless of whether you are after a discrete wardrobe upgrade or a couple of new modern trends, this Danish brand can guarantee either. On this page, you can find our
online selection of Sand shirts
, trousers, jeans, belts, scarves, gloves, suits, bow ties and much more. We have carefully selected each style, so this is a collection of some of the very best, most attractive and most popular products. You will find styles for everyday life as well as for festive occasions, and you can easily combine these products every which way without compromising their fashionable look. Our small shop here on this page will be expanded on an ongoing basis as soon as the brand releases new trends and models. This way, you can stay up to date with the newest fashion from this trendsetting company.