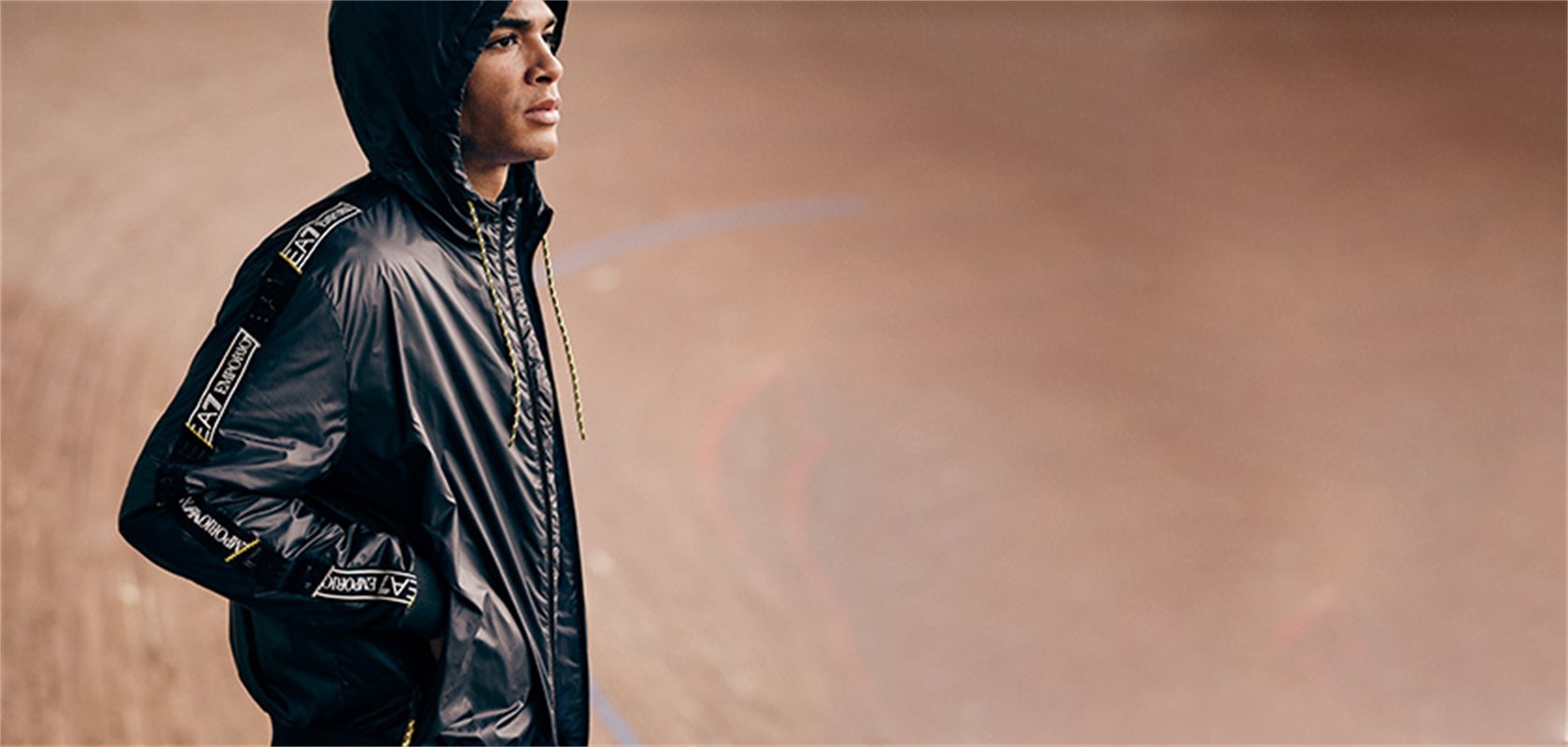 EA7 - Emporio Armani
The exclusive clothing brand Emporio Armani has always been known for its luxurious standards when it comes to design and quality. The same standards apply to new offshoots of the brand. Younger sibling EA7 includes jackets, T-shirts, jeans and a lot of sportswear for the active man who refuses to comprise when it comes to his sportswear and leisurewear. High-tech textiles and the latest techniques in sportswear combined with Armani's invaluable sense of style, has made the brand a serious producer of a complete look for talented and quality-conscious athletes at all levels – but also for you who love sportswear and performance wear of faultless quality and look.
With EA7 jackets, jeans and sweatshirts you are ready for any challenge
Some people may confuse the brand with a game console or a new game from EA Games. It's definitely not those but it does involve a ton of sports! This is a genuine designer sportswear brand, where comfort and practical use are highly valued. The textiles are breathable, quick-drying, waterproof and windproof, which ensures the optimal effect for all of those challenges you face during sporting or outdoor activities. EA7 T-shirts, vests, sweatshirts etc. are created from a seamless stretch material that is comfortable to wear – even during extreme activities. There's practically no activity the brand can't deal with, ideal for the active man who loves performing outdoors and indoors in exclusive and comfortable clothing. It won't disappoint you or get in the way of your goal.
EA7 jackets, jeans, hats and sweatshirts are inspired by sportsmen
The origin of the brand's name is a bit of a mystery. Some people say that Mr Armani's lucky number was number seven. Other people say that the brand was inspired by the Ukrainian football player Andriy Shevchenko, who wore the number seven shirt when he was an AC Milan player. Regardless of its origins, EA7 jeans, T-shirts, sweatshirts, caps, beanies and pants are sportswear that are in a class of their own. In addition to the extensive functionality they are also extremely luxurious designs, where the designers have focused on every single detail.
Buy EA7 online at Kaufmann-store.com
At Kaufmann-store.com we are extremely fascinated and impressed by the many great-looking products from the Italian sportswear brand. We have therefore put together a wide selection for the quality-conscious active man who wants to wear EA7 vests, polo shirts, jeans, hats, jackets, T-shirts and much, much more. You are unlikely to find another brand like this one that manages to create sportswear, outdoor wear and leisurewear of such a high calibre, where design, quality and functionality all come together. We hope that – like us – you will allow yourself to be amazed and fascinated by the many different wonderful items from this Italian design winner.