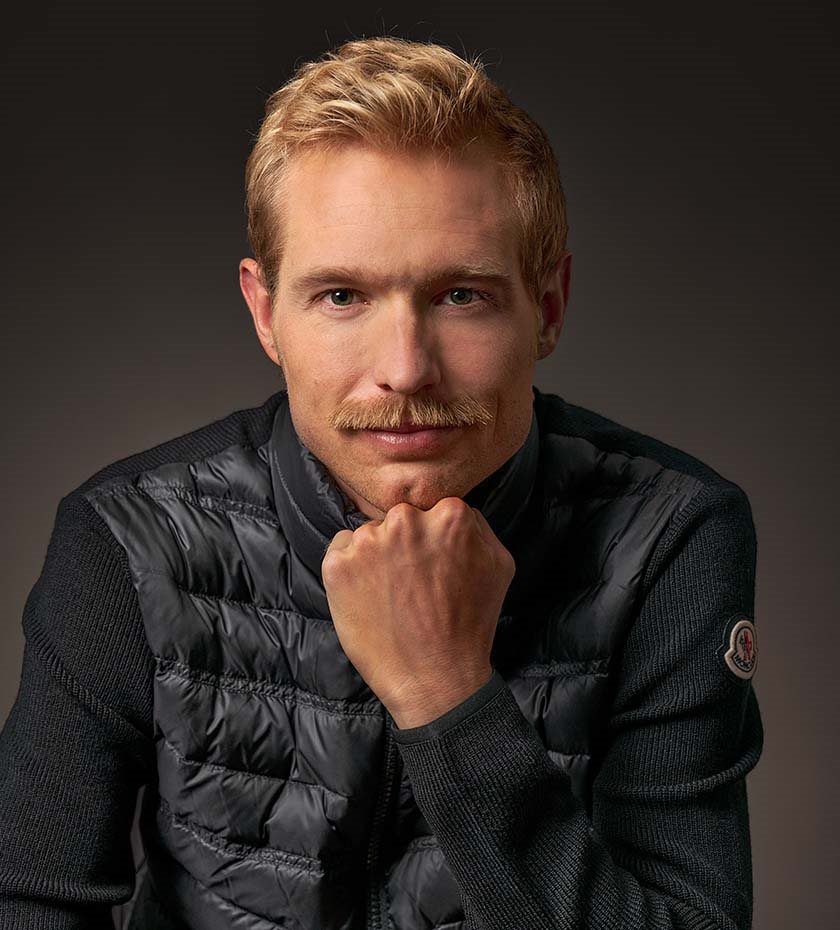 If there's one thing we Danes love, it's using every opportunity to wave the Dannebrog and express a little national enthusiasm.
But on July 1st 2022, it was the Tour de France's signature yellow colour that graced Copenhagen and the city's rain-soaked streets, sending 176 riders off at one-minute intervals. And at exactly 5:13pm, the final beep sounds before the rider with back number 146 is sent out on the route. In his pink jersey, Magnus Cort Nielsen flexes every muscle in his body and pedals through from the first thread.
Down the ramp and onto Nørre Farimagsgade. He accelerates and quickly reaches a smooth thread before turning left over Dronning Louises Bridge on his way out to Østerbro and Fælledparken.
Before Magnus Cort, some of this year's big favourites have already been out on the 13-kilometre loop in Copenhagen. These are names like Jonas Vingegaard, Mads Pedersen, Tadej Pogačar and Primož Roglič.
Despite a lot of drama and crashes, they have just about set the standard on the rainy route, which also features cobbles on Amalienborg Slotsplads and difficult passages on Langelinie. Finishing times are around 15 minutes.
Magnus Cort rides a nice single start. As he crosses the finish line at Rådhuspladsen, the clock reads 15 minutes and 38 seconds. That gives an average speed of just over 50 km/h and is good enough for 11th place overall. Absolutely approved. Not least because the weekend before he won silver in the individual start at the Danish championships. So there is no doubt that he belongs at the top.
Although cycling has always been popular in this country, there is a difference between the Danish Championships and the Tour de France. Especially as the Tour de France has attracted over half a million spectators to the streets. The noise level is deafening. And the Danish riders are carried forward to great times.
"It was the wildest experience to ride the single start in Copenhagen. People's expectations were at the top - and that continued in the days to come as we drove across Zealand, the Storebælt Bridge and in Denmark," says 29-year-old Magnus Cort. Later, on the Tour's French stages, he found the more critical notes: "In Denmark, people were well-behaved. They wanted to take pictures and cheer.
But in France, the spectators ran after you and wanted to touch you. All the time. When you're racing, it almost feels like a slap when you get hit by an enthusiastic spectator."
That the French spectators were also enthusiastic about Magnus Cort and his achievements is basically due to a conversation he had with the team management after the single start in Copenhagen.
"I'm not a classification rider and had no ambition to finish on the podium in Paris. It was my team captain, Rigoberto Urán, we were racing for. But that also means that it could be open for the rest of the team to go for a stage win or the points and mountains competition. So I asked both Urán and the team management if it was OK to go for the dotted mountain jersey.
The answer was a resounding yes. Going for the mountain jersey not only gives individual prestige to the rider. It is also a showcase that gives maximum exposure to the team's sponsors.
So already early in the second stage of the race Magnus Cort was to be found at the front of the peloton. And the strategy held. Because he won the sprints on all three category climbs on the second stage. The dotted mountain jersey was in the bag. That in itself was a success. For it was more than 10 years since a Danish cyclist could wear the polka-dotted jersey.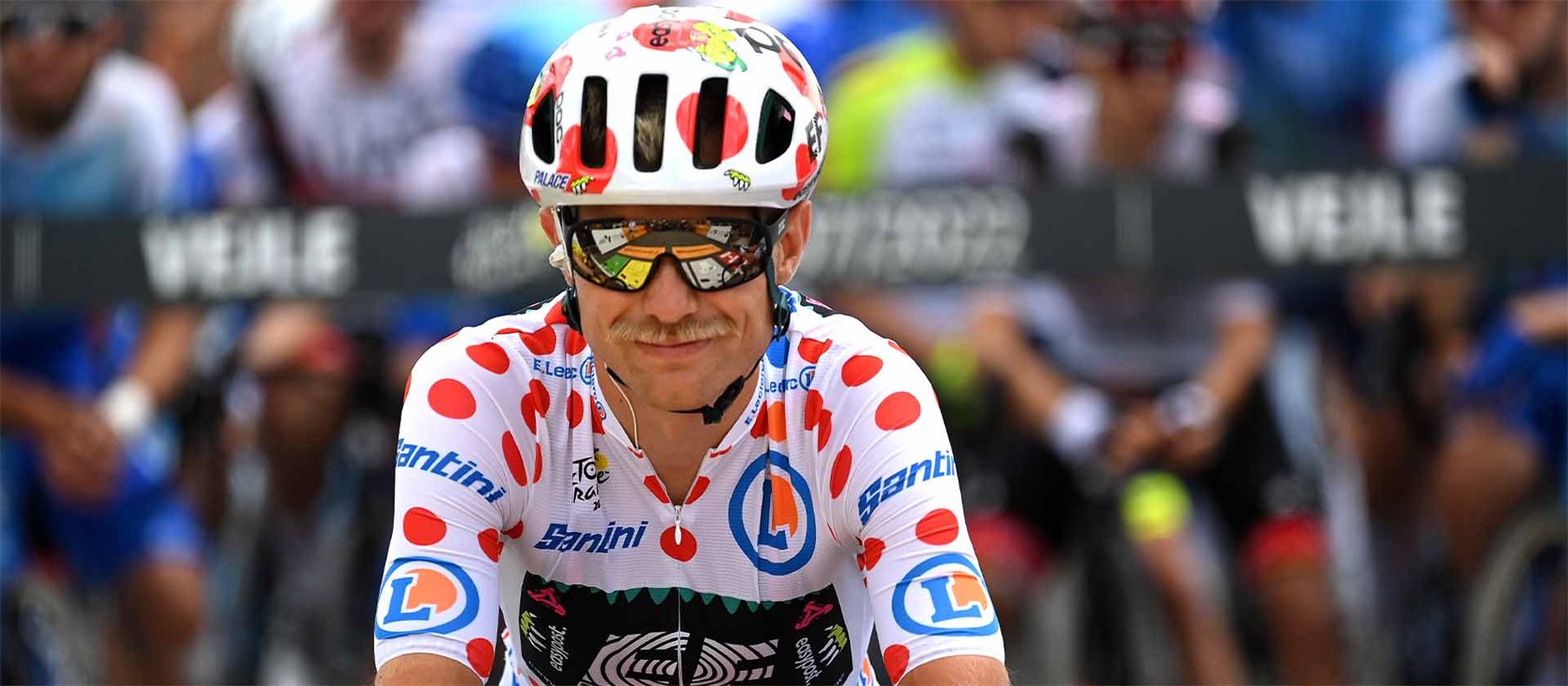 The following day the third stage from Vejle to Sønderborg was to be run. A total of 182 flat kilometers. But still with three points to get on the hills of Southern Denmark.
As soon as the race was cleared, Magnus Cort strode forward in a solo breakaway. For 130 kilometres he sat out there alone and scored the three points that secured him another day in the mountain jersey.
"It wasn't really planned that I would sit in the solo break all day. But it worked. I got my points and kept the polka dot jersey. And again it was great to see all the Danish spectators cheering and whooping when I passed."
Riding on home soil was of great importance to Magnus Cort. On the last hill with points for the mountain competition, he even had the strength to get up on the pedals and sprint over the top to the great excitement of the crowd. "It was a little spectacle. A simulation. After all, a long time had passed and nothing had happened." So it mattered less that in the end, he was one of the last riders to cross the finish line in Sønderborg.
But the three days when the Tour field rolled through Denmark had paid the desired dividends. Magnus Cort may have been well back in the standings. In fact, it meant he burned so much energy on the solo break that he may have been the only rider with mountain points, but at the same time he sailed down the overall standings. In Sønderborg - and facing a rest day before the Tour continued in Dunkirk - he was 171st overall.
"As I said, my ambition was not to perform particularly well in the classification. It was about stage wins and the dotted mountain jersey." But the 29-year-old from Bornholm was noticed. At home, both media and spectators were thrilled with Cort's performance. And not least the fact that it was now a Dane who drove around in 'the dotted one'. That was also at the start of the Tour. Before cycling fans here at home dared to start believing that Vingegaard could finish the job in Paris.
But for Magnus Cort, it was a dream come true after just three stages of the Tour de France. "It's a wild experience. A dream come true. It doesn't get any bigger than that. Huge."
Cycling with his father
That Christmas day in Sønderborg, he knew that he would be able to pull on the dotted mountain jersey, at least on the first stage in France, was probably a dream come true. But it didn't come out of thin air. Sport and athletics were very much part of his childhood and youth.
Born and raised in Bornholm, he is no stranger to hills or having to put in the hard physical work to get there. Like all healthy boys, he has played football - and ran - for a while. This evolved into triathlon and duathlon before he seriously took up cycling. First on a mountain bike, before finally saddling up for road cycling.
"I got my first racing bike when I was 12. Or rather: When I was 12 years old, both my father and I got new racing bikes. We cycled the island thin. At first it was just me and him. And at first, I think I was mostly on wheels. But after a while I could keep up with him. And when I was a big teenager, I started riding away from him."
It also meant that training and cycling gradually became more systematic. Particularly when he joined the Bornholm Cycle Club at the age of 16. At 17, he moved to Nykøbing Falster to start training as a bicycle mechanic. But cycling began to take up more and more of his time. So that education was put on the shelf.
However, he quickly scored his first international victory when he won the 2011 Peace Race - Course de la Paix Juniors - in the Czech Republic. It was also in those years that his talent was really spotted. With selections to junior national teams in both MTB and road cycling. In the same year, he also won the World Championships in cyclo-cross and line racing for juniors.
After that, there was no doubt about the talent. And the contract offers started pouring in. First domestic teams like Team Cult Energy, with whom he signed in 2013. Then it was on to big international teams like Orica, Astana and now most recently EF Education-EasyPost.
And the results were not in short supply. At just 23, he won two stages of the Vuelta a España. Of the first, he later said he had been down to fetch water for the team's riders before fighting his way back to the front and winning a sprint. He later won the race's final stage in Madrid.
His biggest victory came when he won stage 15 of the 2018 Tour de France in Carcassonne. "It stands as one of the greatest. And I dreamed of repeating that very feat this year, when the 15th stage of this year's Tour also had the finish line in Carcassonne. But it wasn't to be."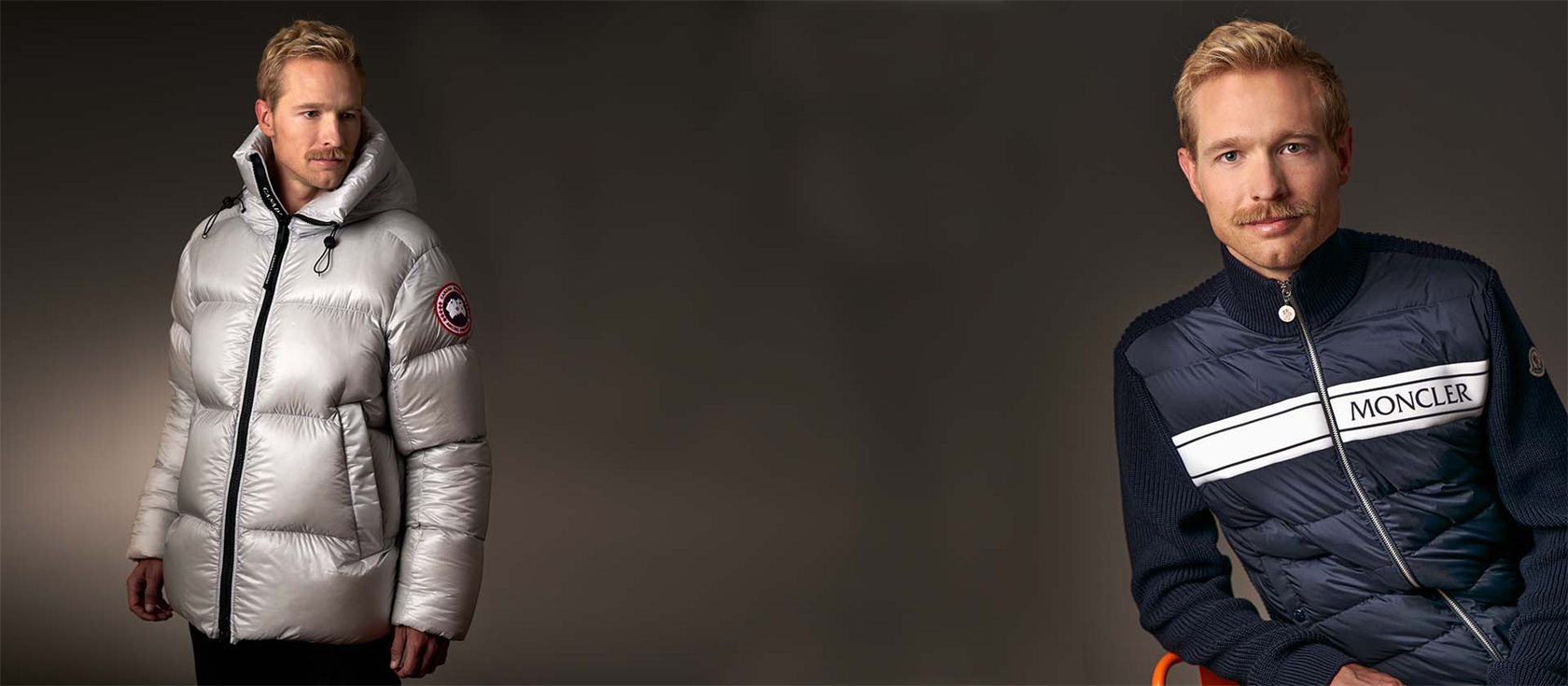 Real mountains
After the rest day, the entire Tour de France menagerie moved to France. Now the real cycling race was about to get underway. Stage 4 went from Dunkirk to Calais. Six mountain points were at stake. And the world press began to wonder when Magnus Cort would have to give up his mountain jersey, now that there were serious climbs on the programme.
But Cort took five of six points and extended his lead. Belgian Wout van Aert grabbed the last before winning the stage.
The next day it was again a flat stage, from Lille to Ahrenberg. And once again Cort was there to impress the cycling world with his aggressive riding. He finished in fifth place just 30 seconds behind the winner. More interestingly, however, he was named the most attacking rider of the race for the second time.
This honor is awarded to the rider who, in the opinion of the race organizers, best lives up to the spirit of the Tour de France. It triggers a redback number for the following stage.
Incidentally, Cort was also voted the most aggressive rider after his 130km solo break on the third stage in Denmark.
The stage win
Magnus Cort made headlines. His solo rides - both in Denmark and in France - were not only worth seeing. It also meant he broke a wild record as the rider who has ridden first over the most categorised climbs in a row. In fact, you have to go all the way back to 1958 to find a rider - Federico Bahamontes - who, like Cort, rode 10 stages in the dotted one. Cort equalled that record. And with his aggressiveness and his many breakaways, he kept the jersey for 11 stages.
And it didn't end there. On the 10th stage, Magnus Cort crossed the finish line in Megève as the winner and was able to add a prize of almost 10,000 euros to his account. Or rather: The prize money is shared between the other riders, so Cort got almost 1,000 euros for himself.
"Once you're there, there's nothing bigger than a stage win. The money is nice, of course. But it means less."
For Magnus Cort, it was also the culmination of a year of daily training and numerous bike races. "That's what we train for. The Tour de France is and will be the biggest."
And training, well, that's practically his day job. He lives in Andorra, where he trains for the big races with a good dose of self-discipline. "Andorra is in the mountains, so it doesn't have to be that many kilometres a day. In the morning - around 10am - I go for a ride up into the mountains. I train about 25 hours a week on the bike. And then I supplement with a bit of strength training when I need to. Otherwise, the days are spent relaxing, eating and drinking - and watching TV."
When Magnus Cort isn't whizzing up and down the mountain roads of Andorra, he's driving the 200 kilometres to the Spanish city of Girona outside Barcelona, where EF Education-EasyPost is based. It's also where they gather before travelling to the big races.
The money and the future
Although millions of TV viewers follow the great World Tour classics like the Giro d'Italia, Tour de France and Vuelta a España, professional cyclists are certainly not gilded like, say, footballers in the top European leagues.
"Fortunately, it's not as bad as it used to be. Today there is a minimum wage for the riders who compete in the World Tour. This guarantees them a minimum salary of around 60,000 euros a year. Or about 450,000 DKK a year. But then, many of us live in countries where taxation is not as harsh. Besides, a few also have more or less profitable sponsorship deals that can help. But many earn considerably more than the minimum wage."
That it is necessary is due to the fact that professional cyclists do not come close to the salary that Ronaldo or Messi can put in the bank account every month. And who can keep up any longer?
"I probably have a few years left in me before I have to come up with something new. And I'm trying to be sensible and save. So far I've bought my apartment here in Andorra. But I'm always trying to put something away for the day when I can't ride professionally anymore."
He has not yet made any concrete plans for what that future will hold. But it will definitely be about bikes.
An unfair exit
But he also realized that that day could come sooner than he wanted when he was forced out of this year's Tour de France after 14 stages.
In the days following his stage 10 win, he felt a bit under the weather. Nothing serious. And the many corona tests were negative. But after he crossed the finish line in Mende in 151st place, it was suddenly over.
"I had felt lethargic for a few days. But no worse than that I could drive. Unfortunately, a corona test in the morning showed that I was infected with Covid-19. And then it was suddenly over. From one day to the next. And just before the stage to Carcassonne. A stage I wanted to win again."
"To be honest, it felt a bit unfair. I was sure I could have easily done the 15th stage. But of course we had to follow the rules so I didn't infect others along the way."
In the end, Magnus Cort had to pack and return to Andorra, where he remained in isolation for the prescribed period. A little fever. Fatigue. But otherwise without symptoms. And the following month he was back in Denmark, competing with his team in the PostNord Danmark Rundt. The result was a fifth place.
But that doesn't change the fact that Magnus Cort has had a fantastic 2022, with seven days in the polka dot jersey and a stage win in the world's toughest bike race.
It may be that the Corts Tour was a little too short. But he's already training for next year's Tour. And hopefully the rest of us will get to see him in the dotted mountain jersey once again.