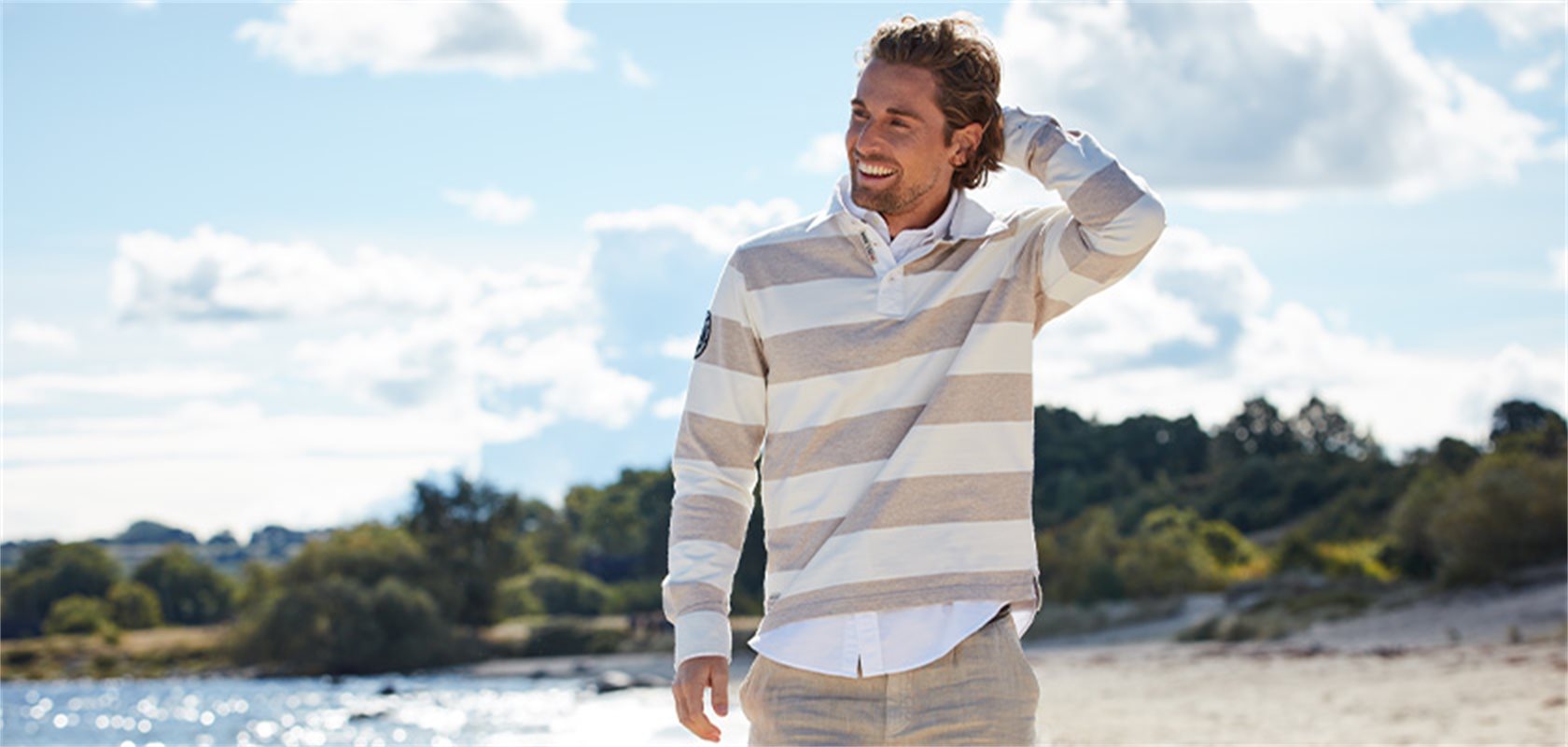 Hansen & Jacob menswear
At Kaufmann, you will find a large selection of stylish and classic menswear, and we guarantee this is also the case with our attractive and exclusive collection from Hansen & Jacob. This brand has grasped the importance of good craftsmanship, beautiful details and, of course, unmatched quality. This is precisely why the Hansen & Jacob brand integrates so well with our assortment. Feel free to browse our shop and be inspired by the brand's Italian charm and Scandinavian sense of style.
Quality first and foremost
Quality means everything to Hansen & Jacob. Each tiny detail plays an important part in their apparel. They collaborate with the best Italian, Portuguese and Spanish weaving mills, which means no cheap production in the East. Instead, the focus is on genuine tailoring and good craftsmanship to produce durable, quality products. The brand was founded in 2005 by Johan Hansen and Jacob Twetman. Two entrepreneurs who saw a challenge in creating a new style for the well-dressed man. Hansen & Jacob is the first choice for informal wear – a beautiful mix of stringent and elegant Scandinavian design, combined with their core competency within Italian craft and tradition.
Hansen & Jacob – laid back, stylish and classic
The brand Hansen & Jacob offers stylish clothing with a touch of colour, creating menswear that naturally combines casual and formal wear. Classic in the soul and mindset, but with a different and more contemporary approach. With its roots in the iconic school of Neapolitan tailoring, the brand can offer quality clothing to the modern, tailor-dressed man. With Hansen & Jacob, you get an individual, confident, relaxed and informal look that is still stylish and classic. You will not regret investing in these durable items, which are a product of authentic craftsmanship. The brand offers clothing that will exceed your expectations.
Buy Hansen & Jacob online here
The company is a young, dynamic company that is characterised by honesty and unconventional thinking. They believe deeply in what they do, and the development and perfection of their products is always at the heart of their business. At every step of the way, from initial design to the final sale, you will find true teamwork and dedication to ensure the success of Hansen & Jacob clothing. The brand can be found at selected retailers in Europe. Find your favourite items here in our shop. The quality is first-class, and the classic cut of the different items means that they can be used for many years to come.